Are you looking for the perfect city break? Look no further than Venice, Italy! Whether you have just a weekend or a long weekend to spare, this magical city is the perfect destination for a quick getaway.
In this guide, we'll provide you with everything you need to know to plan the ultimate weekend or long weekend in Venice.
Venice During a Weekend or Long Weekend: what can you do?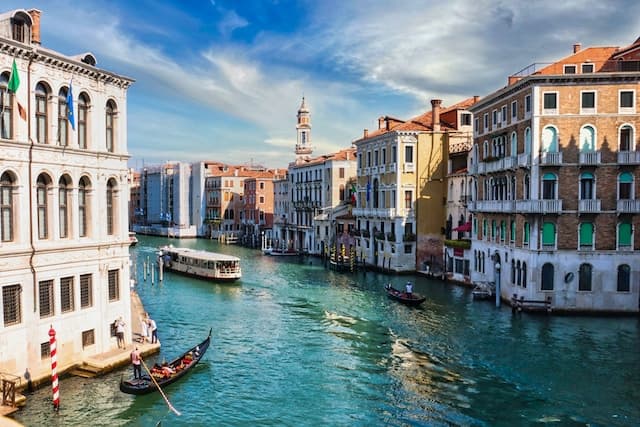 If you're wondering what to do during your weekend or long weekend in Venice, you'll be spoiled for choice. From wandering the charming streets to admiring the architecture, there's something for everyone to enjoy.
Here are some of our top picks (but you can find something more in this section).
Discover the Best Attractions in Venice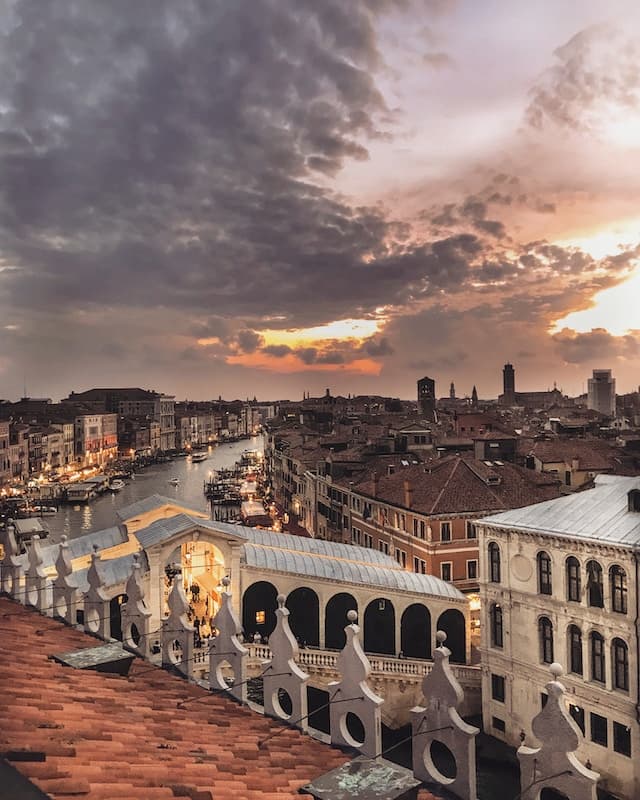 No trip to Venice would be complete without visiting some of its top attractions.
The city is full of landmarks and historical monuments that can keep you engaged for hours.
From the iconic Saint Mark's Basilica to the breathtaking views from the top of the Campanile, there are plenty of sights to see. You can also take a gondola ride on the canals or explore the Doge's Palace.
You can start your tour by visiting Saint Mark's Basilica, one of the most famous landmarks of the city.
Here, you can see the beautiful mosaics, gold-plated ceilings, and marble floors that make this basilica one of the most impressive religious buildings in the world.
Another must-see landmark is the Campanile, which offers breathtaking views of the city from its top.
You can take an elevator to the top of the tower and enjoy the panoramic view of Venice. While you're up there, take a moment to appreciate the beauty of the city from above.
If you're looking for a romantic activity, a gondola ride is a must.
Gondolas are the traditional boats of Venice and are a great way to explore the canals and get a unique perspective on the city.
You can also take a tour of the Doge's Palace, which was once the residence of the Doge of Venice and is now a museum that showcases the city's history and art.
Explore the Local Food Scene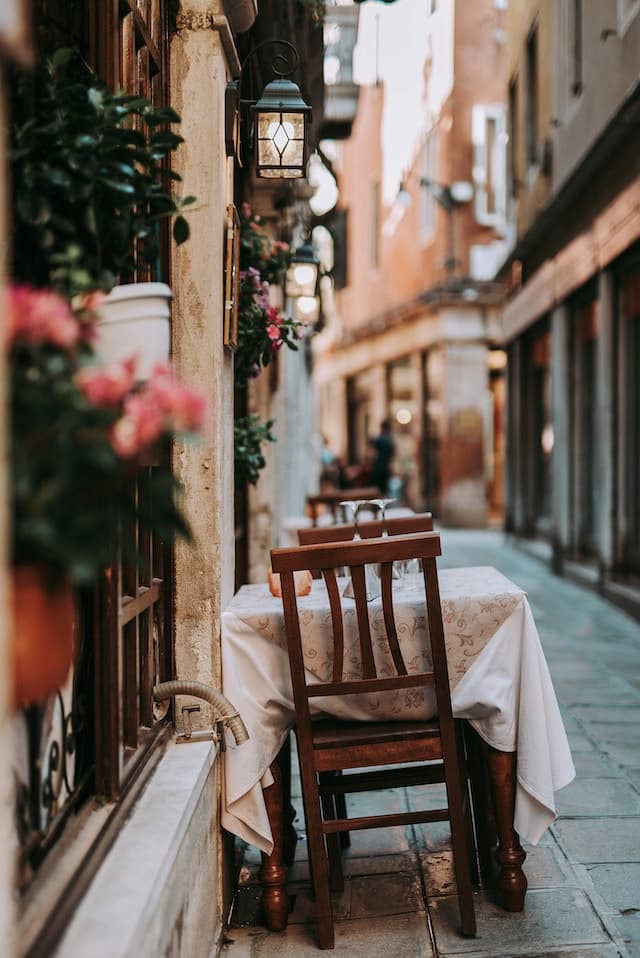 Venice is known for its delicious cuisine, so make sure to try some local dishes during your trip.
Sample cicchetti (small plates of Venetian tapas) and street food, fresh seafood, and the famous Venetian spritz cocktail. We'll share our favorite restaurants and cafes to check out.
The city is famous for its seafood, so make sure to try some of the local dishes like fritto misto (mixed fried seafood), spaghetti al nero di seppia (squid ink spaghetti) or sarde in saor (sweet and sour sardines).
You can also try cicchetti, which are small plates of food that are perfect for snacking. Cicchetti are often served in bars and are a great way to sample different local specialties.
Check out our complete guide to know more about cicchetti!
And the drink scene!
For a drink, make sure to try the Venetian spritz.
This cocktail is made with Aperol or Campari, Prosecco, and soda water and is a refreshing way to cool off during the hot summer months.
You can enjoy a spritz at one of the many bars and cafes in the city, or even make your own at home.
Check out the origin of the Spritz here!
Get a Taste of Venice's Art and Culture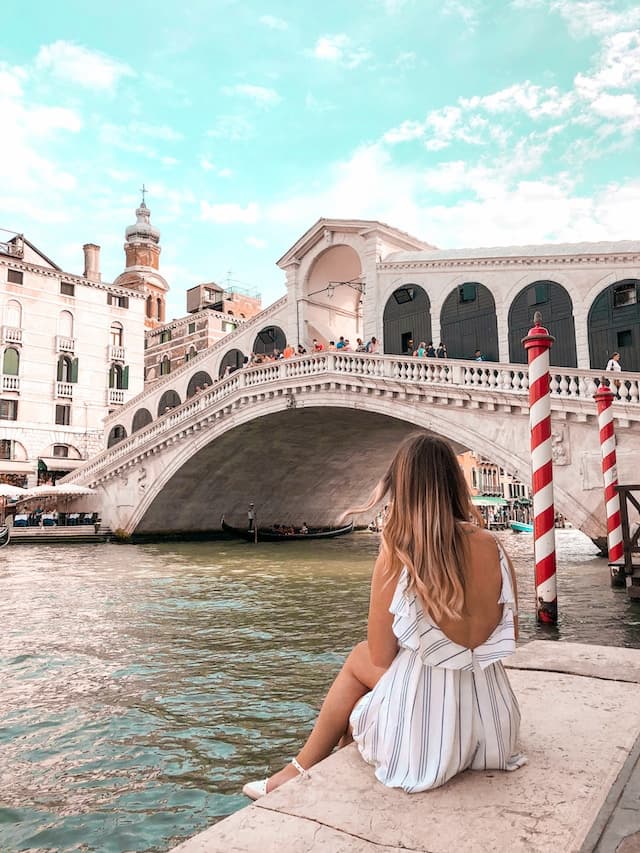 Venice has a rich cultural history and is home to some of the world's most famous art collections.
Visit the Gallerie dell'Accademia which is a must-visit for art lovers, as it has an extensive collection of Venetian art from the 14th to the 18th century. Here, you can see works by famous artists like Bellini, Giorgione, and Tintoretto.
For modern art, head to the Peggy Guggenheim Collection. This museum is located in the Palazzo Venier dei Leoni and showcases works by modern artists like Picasso, Dali, and Pollock.
The museum's beautiful garden is also a great place to relax and enjoy the views of the Grand Canal.
Of course there is a lot more for you to explore!
Explore the variety of the Venetian museums here!
Take a Day Trip from Venice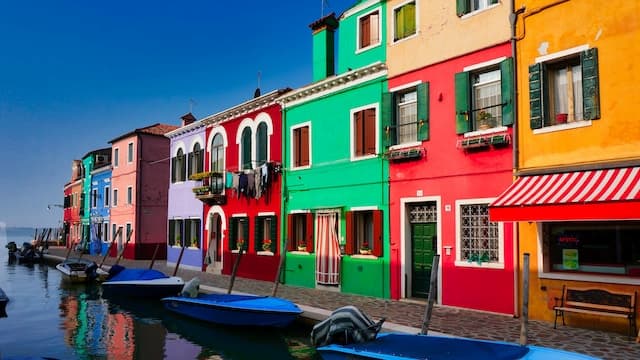 If you have a long weekend in Venice, you may consider taking a day trip to nearby attractions.
One popular day trip destination is the colorful island of Burano, which is known for its charming canals and brightly painted houses.
You can also visit Murano, which is famous for its glass-making industry and has many beautiful glassware shops to explore.
If you're interested in history and architecture, head to the nearby city of Padua.
This city is home to many impressive landmarks, including the Scrovegni Chapel, which is covered in beautiful frescoes by Giotto, and the Basilica of Saint Anthony, which is one of the most important religious sites in Italy.
Explore here where to go from the city simply by train!
Plan Your Weekend or Long Weekend in Venice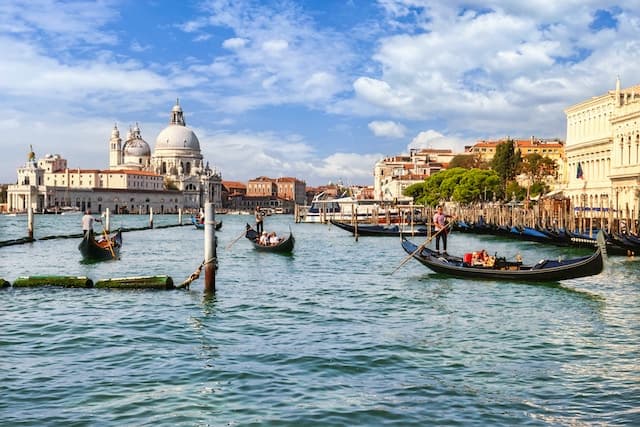 To make the most of your time in Venice, it's important to plan your itinerary in advance.
Here are some tips for planning your weekend or long weekend in Venice.
Choose the Right Time to Visit Venice
Venice is a popular tourist destination, so it's important to choose the right time to visit.
Of course, the right time depends on your preferences, however if you're looking for warm weather and sunny skies, the summer months of June to August are the busiest and most crowded.
If you're looking for a quieter experience, spring and fall are great times to visit. These months have fewer tourists, cooler temperatures, and lower prices.
In any case, there are lots of events and celebrations that you should consider.
For example, consider visiting the city during the famous Carnival, which takes place in February, or the Biennale, which generally takes place from April/May to November
Check out our full guide here!
Find the Perfect Accommodation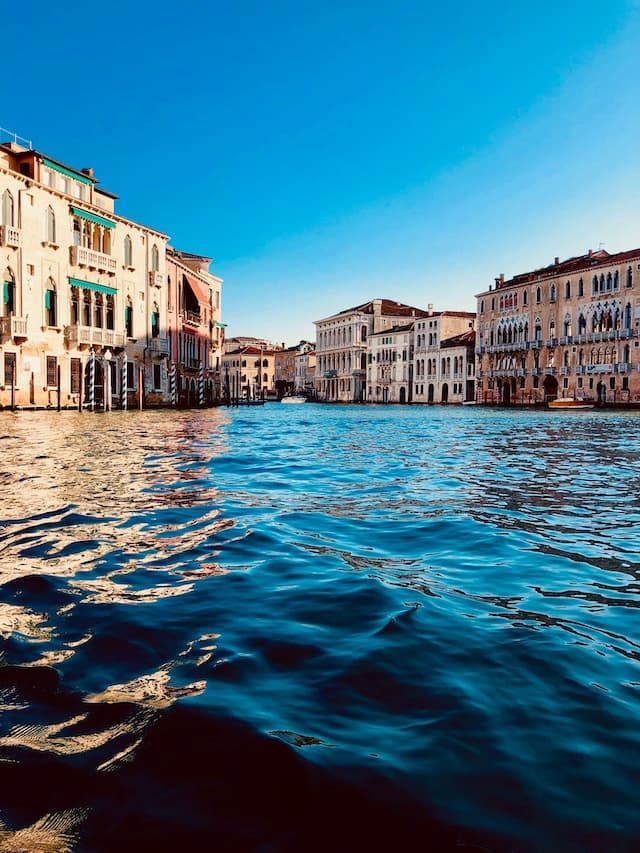 From luxury hotels to budget-friendly options, there are plenty of accommodations to choose from in Venice.
If you're looking for a luxurious experience, consider staying at the Belmond Hotel Cipriani, which is located on its own private island and offers stunning views of the city. For a more budget-friendly option, there are many charming boutique hotels located in the heart of Venice.
If you're looking for a unique experience, consider staying in a traditional Venetian apartment or palazzo. These accommodations offer a glimpse into the city's rich history and are often beautifully decorated with antique furnishings.
Plan Your Transportation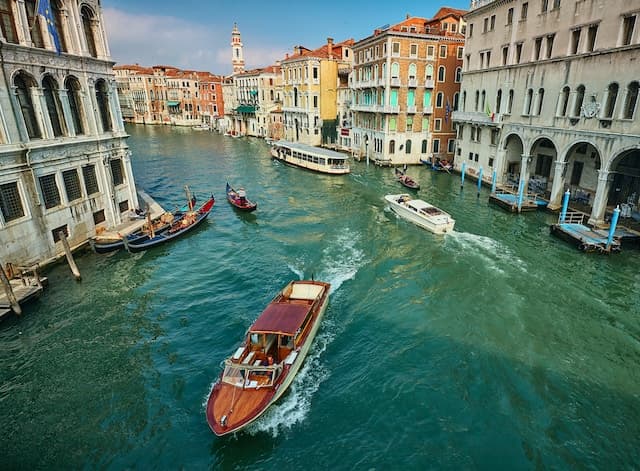 Getting around Venice can be a bit confusing, but we'll provide tips for navigating the city's water taxis, vaporettos, and buses.
The city in fact has an excellent public transportation system that includes water taxis, vaporettos (also called water buses).
The vaporettos are the most popular and affordable option and can take you to all the major attractions in the city.
If you're arriving at the airport or train station, you can take a water taxi or vaporetto to your accommodation.
Alternatively, you can take a private water taxi, which can be a more expensive but more luxurious option.
Check out our arrival guides for your Venetian weekend:
The perfect itinerary of a weekend in the Floating city (from 1 day to 5 days)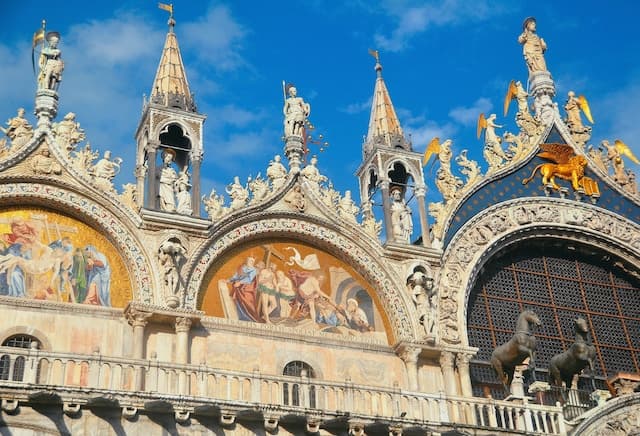 It's not so easy to decide what to include in your itineraries, especially because there is so much to do in our city and you certainly wouldn't miss something.
Museums, palaces, but also experiences to enjoy and moments to relax in front of an enchanting panorama.
You want to live the city at its best for sure.
That's why we have prepared this guide in which we have collected the best itineraries according to the time you can stay here.
However, if you want to create your itineraries on your own, you wouldn't miss our tips from an insider's point of view. Just keep on reading!
How to create the perfect Itinerary for the Weekend: practical tips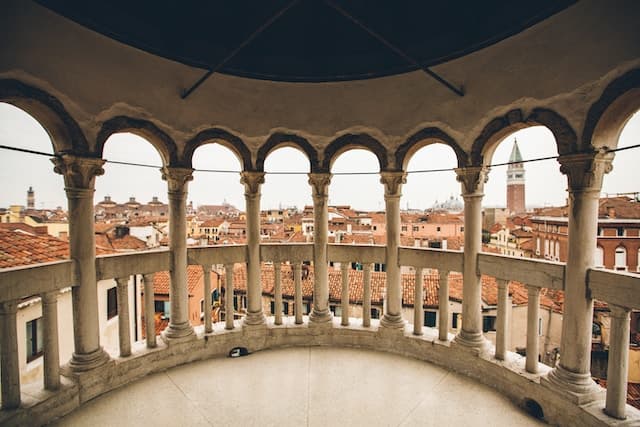 To make the most of your time in Venice, it's important to create an itinerary that fits your interests.
Depending on what you want to see and do, we'll provide sample itineraries for a weekend or long weekend in the city.
Whether you're interested in art and culture, food and drink, or sightseeing, we'll help you plan the perfect itinerary.
Find here some tips to organize the perfect Venice city break.
Know What to Expect on a Weekend in Venice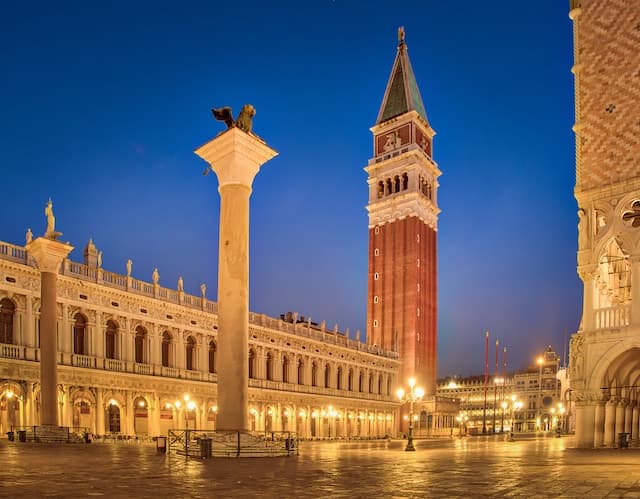 One of the most frequently asked questions about Venice is if it is open on weekends and if it closes at night, like it is a sort of museum.
Well, Venice is of course open every day of the week, including weekends. As a matter of fact, you could expect more visitors during weekends and national holidays then on the other days.
However, you have to consider that some attractions and shops may have different hours on weekends, so it's important to check in advance.
In any case, the floating city is indeed a great destination for a weekend trip, as there are many things to see and do in a short amount of time.
Be Prepared for Venice's Unique Characteristics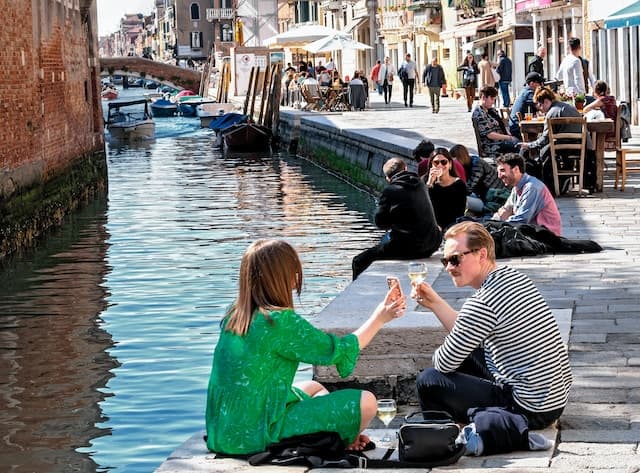 Venice is a city of bridges and canals, so it's important to be prepared for some unique challenges.
You may need to navigate the city's narrow streets and waterways, which can be challenging for those with mobility issues or large luggage.
Additionally, Venice is known for its high water, or acqua alta, which can flood the streets and walkways during certain times of the year.
It's important to be prepared with waterproof shoes and clothing, and to check the weather forecast before your trip. We have prepared a complete guide on this regard.
Learn Some Basic Italian Phrases
While many people in Venice speak English, it's always helpful to learn some basic Italian phrases to communicate with locals.
Even if you only know a few words, locals will appreciate the effort to speak their language. Some essential phrases to learn include "buongiorno" (Good morning), "grazie" (Thank you), and "Mi scusi" (excuse me).
Are you ready for your Venetian weekend?
Venice is a magical city that is perfect for a weekend or long weekend getaway.
From its stunning architecture and art collections to its delicious cuisine and unique transportation system, there's something for everyone to enjoy.
By following our guide, you'll be able to plan the perfect itinerary and make the most of your time in this beautiful city.
Explore Venice Insider Guide for more!