We know exactly what you think: Venice is expensive and you cannot eat high quality food without spending a fortune. Well, there is nothing further from the truth. You would not imagine the tastiness and the high quality of the Venice street food.
Throughout this food guide, you will in fact understand that some of the best Venetian food is indeed street food and that you can definitely eat delicious food cheaply.
Would you like to know which are the best cheap eats in Venice? Let's find out immediately!
Best street food in Venice: the 5 best cheap eats you should definitely try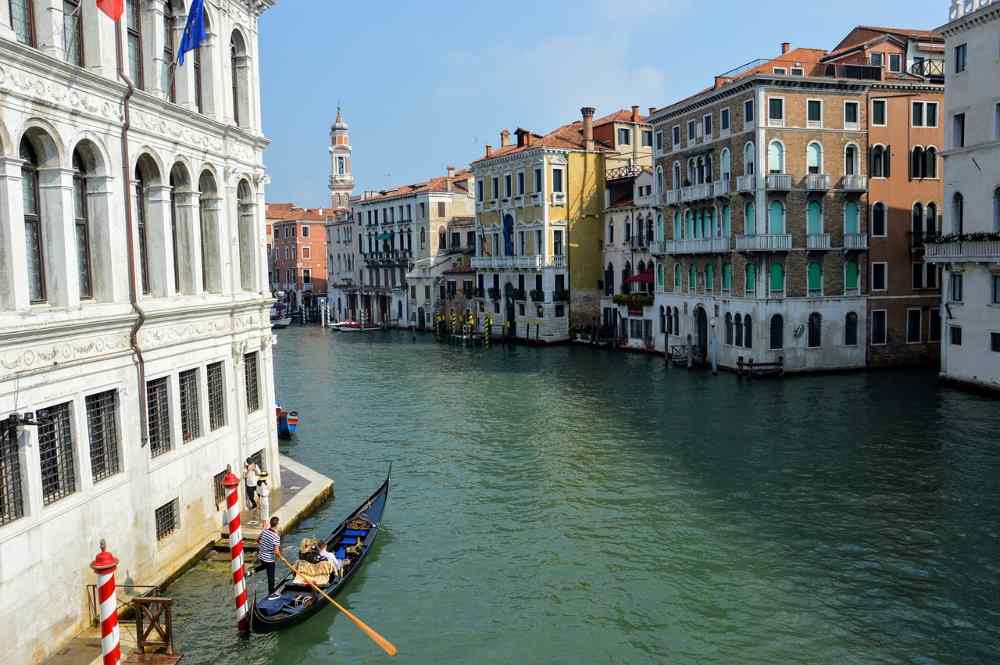 In this article you will discover not only which are the best street food, but also where you can actually taste them.
5. The "Scartossi": deep fried fish served in a paper cone
If you want to eat like a local in Venice, you should try Scartossi, which are very popular among tourists but Venetians as well.
Wandering through Venice, in fact, sometimes you could notice people eating by the canals from great paper cones full of fried food.
"Scartossi" in Venetian dialect means in fact to eat something enveloped inside paper. In this very case, we are talking about fried fish and fried seafood. Scartossi are actually delicious and are part of the Venetian local cuisine.
4. The "Mozzarella in Carrozza"
How could we translate it? Of course the mozzarella is the famous Italian cheese. "Carrozza", however, means "carriage". So the mozzarella in carrozza is the cheese on a carriage.
It's a popular Venetian street food that you can find almost anywhere in Venice (or Naples, but this is actually another story).
It is composed of sliced mozzarella that has been enveloped inside two slices of bread and then deeply fried. Sometimes, instead of frying, they are cooked inside the oven, but that's not the original Venetian recipe.
What makes this street food so tasty is the addition of anchovies that is typical of Venice. You won't find this recipe in any other place in Italy.
3. The Slices of pizza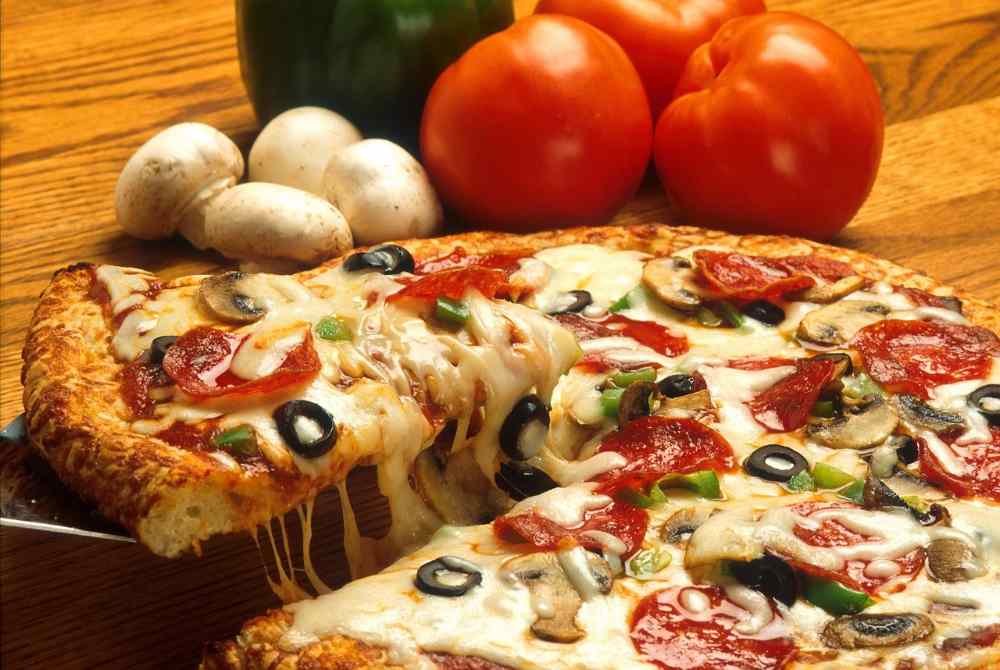 If you want to eat a budget friendly lunch or have a quick snack in the afternoon you can also try the street food pizza.
In Venice (but actually they are in the whole country), there are many small shops that sell slices of pizza to go. You can decide among many different flavors and, once you paid, you can take your pizza to the next park or bench and eat it in the most relaxing way.
That's a fun thing to do and it is actually done by many students and people who want to eat something good but have a low budget.
2. The "Tramezzini", which are not exactly sandwiches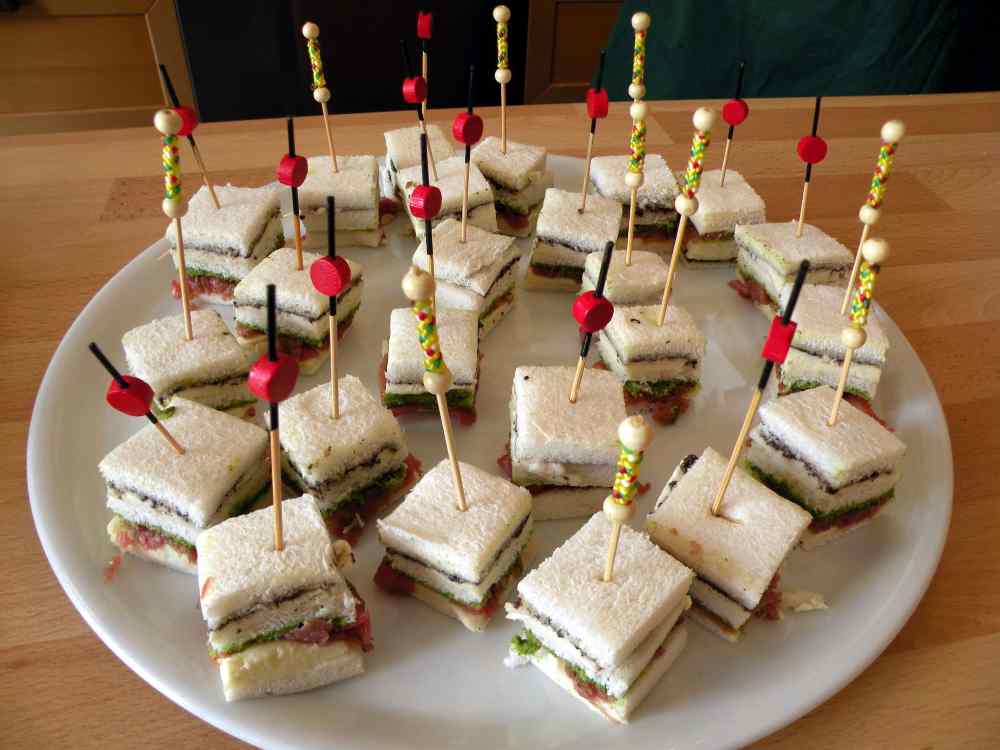 The "tramezzini" were born in Turin, Italy, at the beginning of the XIX century.
They are triangular or rectangular sandwiches consisting of two slices of crust-free flatbread. The bread is usually white and the "tramezzino" is always filled with all sorts of food, meat, fish, eggs, olives, mushrooms or vegetables and a lot of mayonnaise.
You can buy one, two or even three of them and have your light lunch or quick snack served.
They are a very popular snack in Italy and they are usually served cold.
1. The "Cicchetti", also called the Venetian tapas: the very best of Venetian street food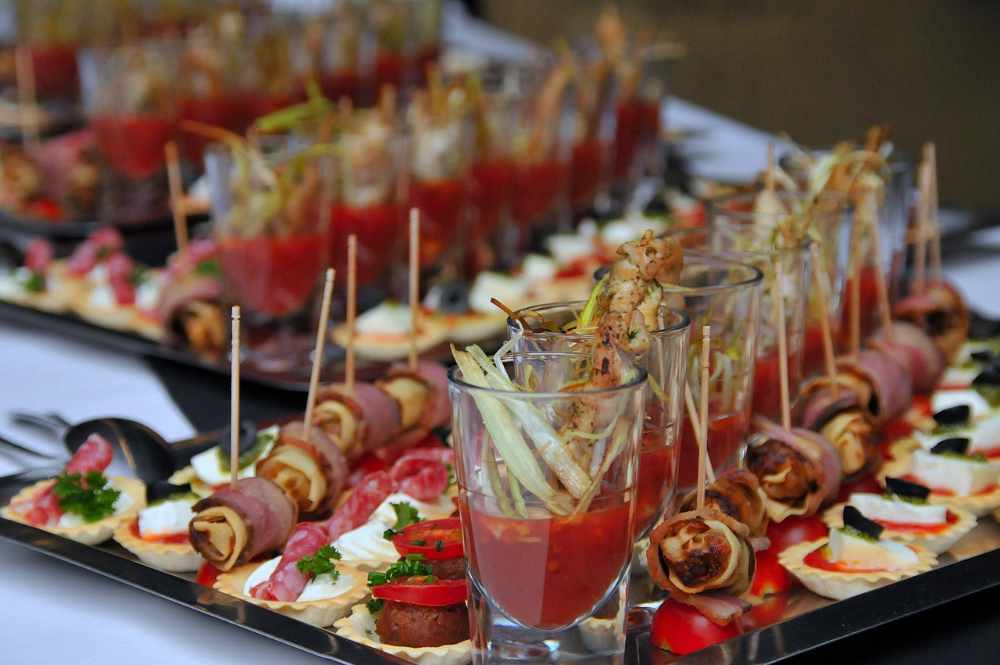 Among the best Venetian street food, we cannot help but mention the incredible "cicchetti", the amazing Venetian tapas.
You can eat them inside the small wine bars (called bacari) that are spread throughout the whole city. That's definitely the best Venetian cheap eats.
Venetians do love eating them as an aperitif but, sometimes it happens that they eat so many of them that there is not enough space for a complete dinner.
We have prepared a full guide about the best cicchetti to eat in Venice: however, here we will mention just the most famous ones. The mini panini, for example, tasty and fluffy buns filled with anything you can imagine; the fried fish and the fried meatballs; the small crostini covered with baccalà mantecato or any other typical Venetian delicacies.
Well, if you come here, you cannot try cicchetti. Of course with a glass of wine or a Spritz!
Where to find the best cheap eats in Venice: the 3 best places for street food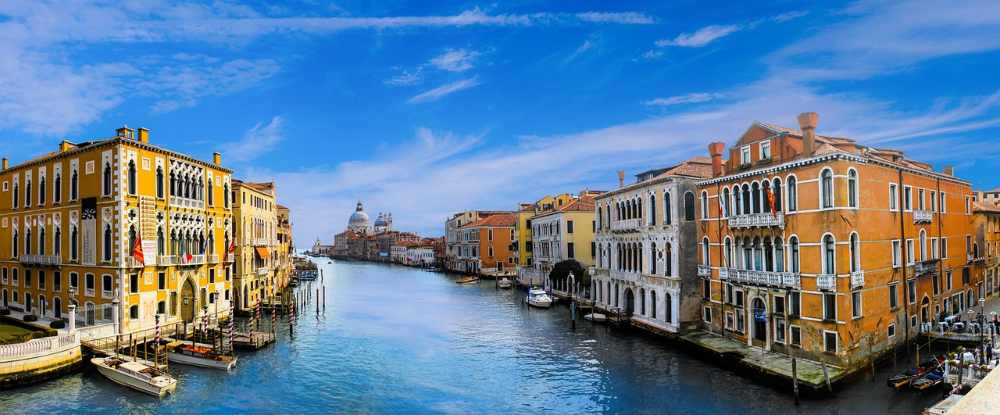 There are many good places in Venice where you can eat the most delicious street food.
However, we could mention 3 areas where you can find a great concentration of wine bars, pizza to go shops and so on.
Let's see where you can go.
3. Rialto Market area for some of the greatest cicchetti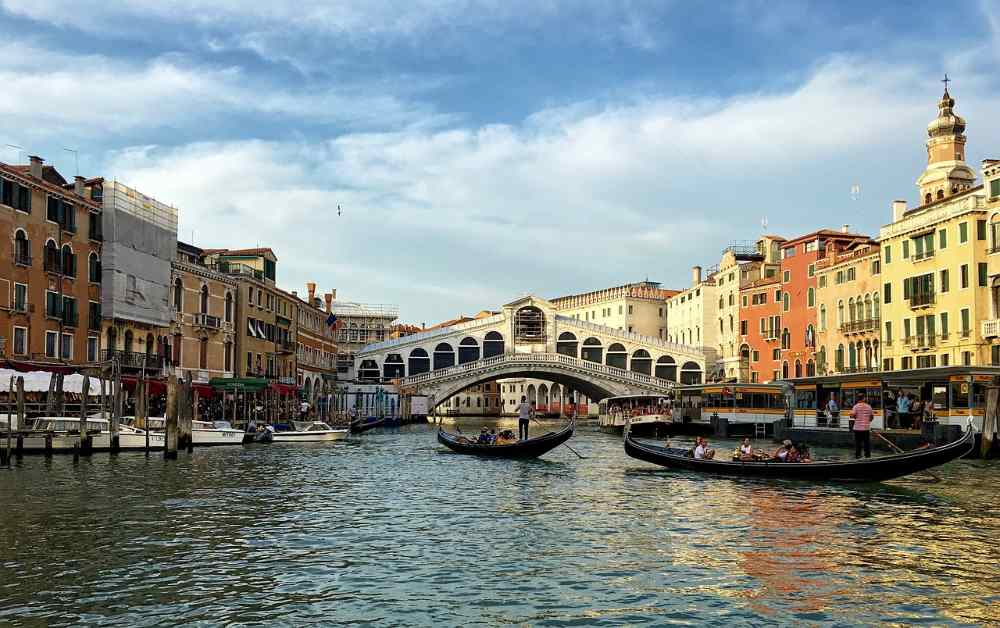 You could eat Venetian tapas almost anywhere in Venice. They are so typical and so related to Venetian culture that almost any wine bar and restaurant serves them.
However, we suggest one of the most touristy areas, close to the Rialto bridge, because here you can also experience the typical atmosphere of the most important fish market in Venice.
In case you like eating fish, that's one of the best areas where you can taste street food based on fried fish, for example. And even if you don't like it, it's one of the best areas to eat food prepared with fresh ingredients coming from the market. Definitely a must go place.
2. The Fondamenta della Misericordia (Sestiere Cannaregio)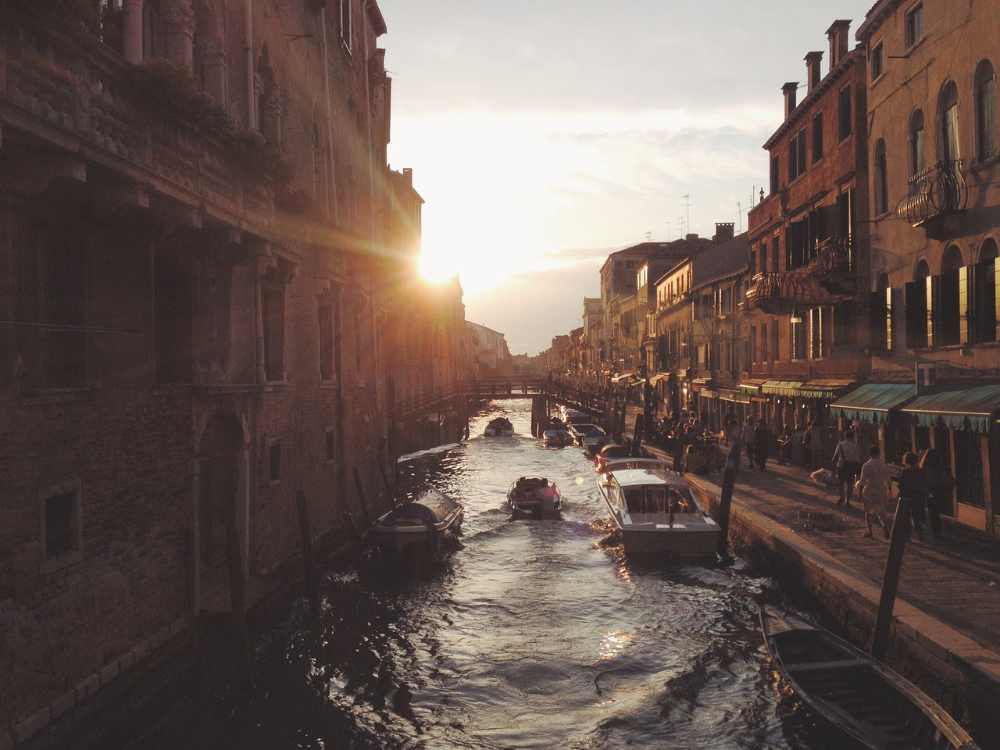 In the North western part of Venice, close to the Jewish Ghetto, there is the Fondamenta della Misericordia. It's a short walk from the railway station (approximately 20 minutes ).
It's a place full of wine bars (bacari), where you can try all the things we said in the previous paragraphs (except for pizza, maybe, that you could definitely try in the next area we will talk about).
The atmosphere is so quiet and joyful, close to the silent canals.
Venetians do love coming here, eating small bites of their favorite food with a glass of red or white wine. If you want to eat like a local, come here!
1. Campo Santa Margherita and the entire Sestiere Dorsoduro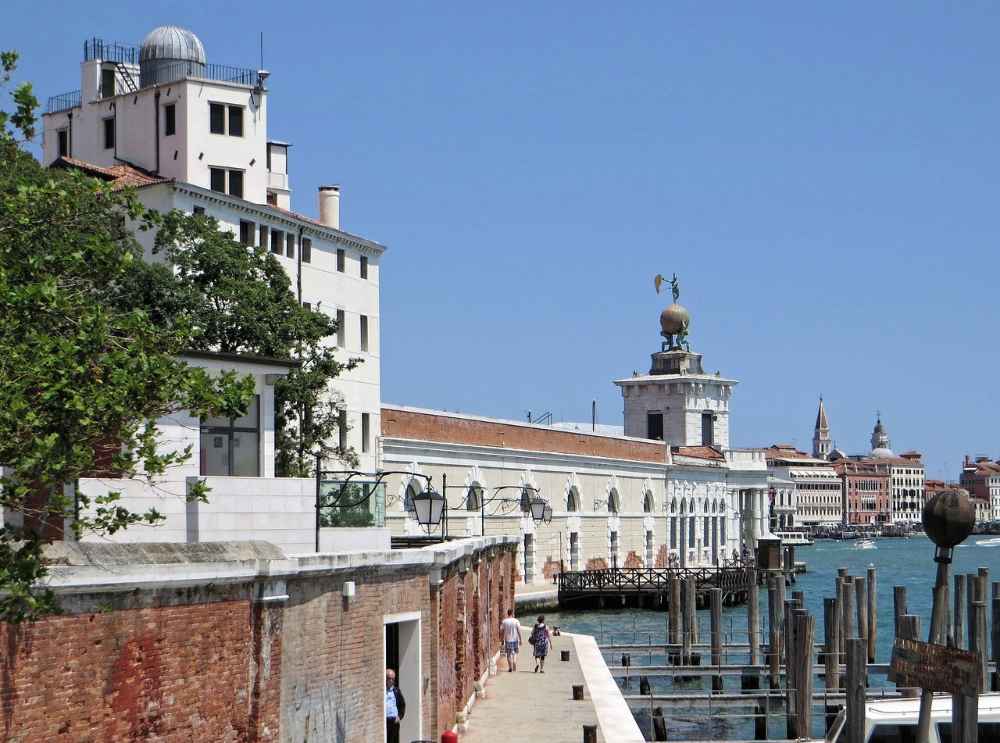 Students typically have no budget.  So they want to eat more but spend the least they can. But they also want to eat well.
So what's better than going to the area of the local University?
It's called Cà Foscari and most of its buildings are located in the Sestiere Dorsoduro. The center of the students life is Campo Santa Margherita, where you can find a lot of examples of the traditional Venetian cuisine.
Restaurants, bars, pizzerias: here you can find anything you want and of course you will pay much less than in San Marco square!
Final considerations on Venice street food: please read our tips
After reading our guide to the best Venetian street food, we hope you now have more than a general idea.
While in Venice you can definitely eat high quality food without paying too much and saving something for your next adventures.
What you have to do is try to explore less touristy areas: Castello and Cannaregio Sestiere, but also Dorsoduro offer a lot for you to try.
So, if you want to experience Venice as locals do, try to take excursions to different areas of the city. Explore the surrounding islands, for example, like Burano and Murano.
In case you want some inspiration, just have a look at the other articles of our blog. You will definitely find what's best for you!