Venice is a city with a rich and fascinating history, and summer is the perfect time to experience its unique charm and draw.
Imagine strolling through narrow alleyways, basking in the warm Italian sun, and sipping on a cool gelato as you uncover the hidden gems of this enchanting city.
With its dreamy canals, historic landmarks, and vibrant events, Venice is truly magical during the summer months. However, it's important to acknowledge the impact that tourism has had on the city.
With this in mind, we've put together an insider guide to help you make the most of your visit to Venice in a sustainable way.
Venice in summer: which weather and temperatures should you expect?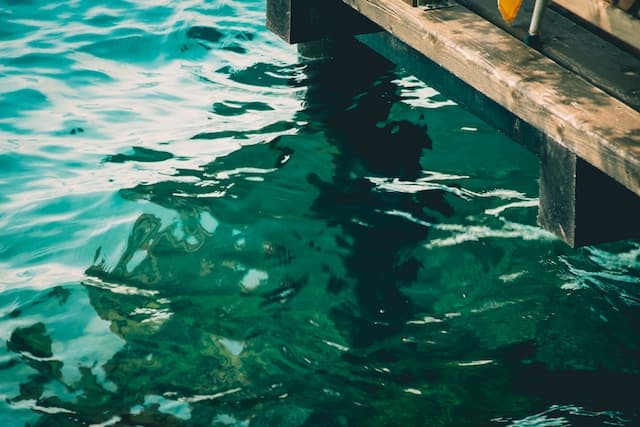 Summer in Venice can be hot and humid, with average temperatures ranging from 75°F to 86°F (24°C to 30°C) or more.
To beat the heat, we recommend wearing light, breathable clothing like linen or cotton.
Don't forget to pack a hat, sunglasses, and sunscreen to protect yourself from the sun's rays. As for footwear, comfortable walking shoes or sandals are a must, as you'll be exploring the city on foot.
Though the nights can be warm, some restaurants and hotels may have air conditioning, so it's a good idea to bring a light jacket or shawl for cooler evenings.
And speaking of air conditioning, having it in your accommodation can make your stay more comfortable during the summer months.
Things to Do in Venice During Summer: Our Top Picks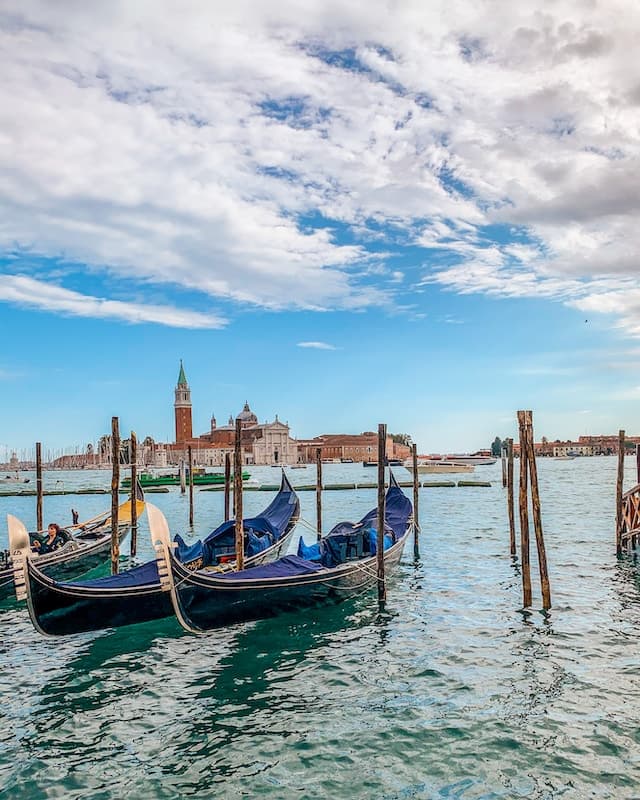 While the city is known for its landmarks and iconic gondolas, there's much more to explore in Venice during the summer months.
Here are some suggestions that go beyond the usual tourist spots:
1. Festa del Redentore
Held every July, this spectacular event celebrates the end of the plague in 1577.
The highlight of Festa del Redentore is the jaw-dropping fireworks display over the St. Mark's Basin, which can be enjoyed from a boat or the waterfront.
Explore more about the things to do in July!
2. Venice Biennale
This world-renowned contemporary art exhibition takes place every two years in odd-numbered years, showcasing the works of artists from around the globe.
Don't miss the chance to immerse yourself in the creative atmosphere of the Venice Biennale!
3. Venice Film Festival
Held in late August and early September, the Venice Film Festival is one of the oldest and most prestigious film events in the world.
Rub elbows with celebrities and film enthusiasts as you enjoy screenings and events throughout the city.
4. Island Hopping to Murano, Burano, and Torcello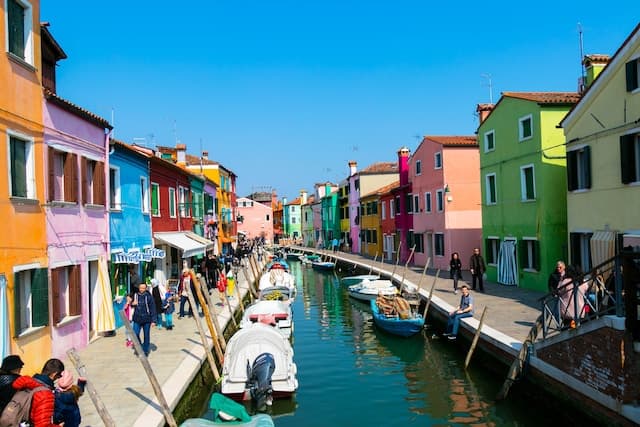 A trip to Venice wouldn't be complete without visiting the nearby islands.
Discover the glass-making heritage of Murano, the colorful houses of Burano, and the ancient charm of Torcello, all just a short boat ride away.
Consider exploring some lesser-known attractions and hidden gems that are off the beaten path.
This will help you discover new and unique aspects of Venice that you may not have considered before.
Additionally, consider supporting local businesses, reducing waste, and being mindful of your impact on the environment and local community.
Tips for Visiting Venice in Summer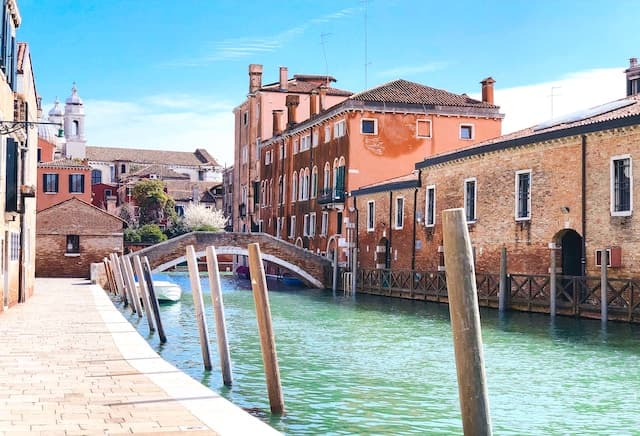 Summer is the peak tourist season in Venice, which means that popular attractions and restaurants can get crowded quickly. To avoid long lines and wait times, consider booking tickets and reservations in advance.
Explore early or late in the day
To avoid the crowds and the heat, consider exploring the city early in the morning or late in the evening.
This can also be a great time to take photographs, as the light is especially beautiful during these times.
Use public transportation
While Venice is a city that is best explored on foot, public transportation can be a great way to get around quickly and comfortably.
Vaporettos (water buses) and water taxis are both available and can take you to many of the city's top attractions.
Check out our guide on public transports here!
Be mindful of the environment
As mentioned earlier, Venice is a city that is facing environmental challenges due to the impact of tourism. To minimize your impact, consider using reusable water bottles, avoiding single-use plastics, and disposing of your waste properly.
With the summer heat and humidity, it's important to stay hydrated by drinking plenty of water throughout the day. Many shops and vendors sell bottled water, and it's also a good idea to carry a refillable water bottle with you.
In conclusion, Venice in summer offers a unique, vibrant experience you won't find anywhere else.
By embracing the city's climate, exploring with your furry friends, discovering hidden gems, and supporting sustainable tourism, you can make your trip even more unforgettable.
Now, all that's left to do is pack your bags and get ready for the adventure of a lifetime!