If you're a dog lover, you know how important it is to bring your furry friend along on your travels. But, what about when you're planning a trip to a city as unique as Venice?
Many visitors wonder if it's even possible to bring their dogs with them to this historic Italian city.
The good news is that not only is it possible, but there are many dog-friendly activities to enjoy in Venice. In this guide, we'll show you how to make the most of your trip with your furry friend by your side.
Let's take a look at the main challenges and opportunities that the city offers to our little friends!
Venice with a Dog: Exploring the City's Challenges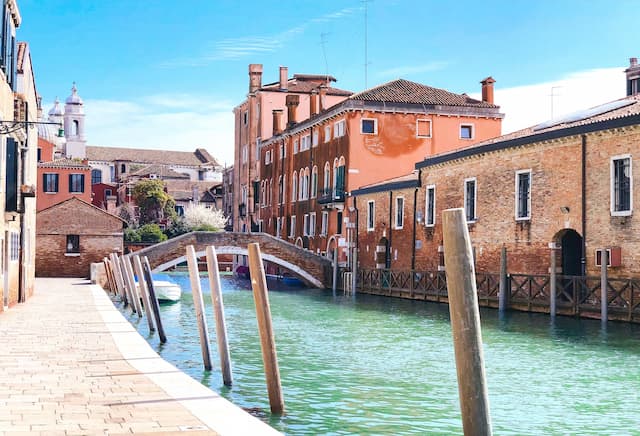 Venice is known for its narrow streets, winding canals, and endless bridges, which may seem like a challenge when traveling with a dog.
However, with a little preparation and planning, you and your furry friend can enjoy everything the city has to offer.
When traveling to Venice with a dog, it's important to keep in mind that not all areas of the city are dog-friendly.
Some restaurants, shops, and museums may not allow dogs, and there are certain rules and regulations you'll need to follow.
But don't worry, we've got you covered.
Rules for Visitors Taking Their Dogs with Them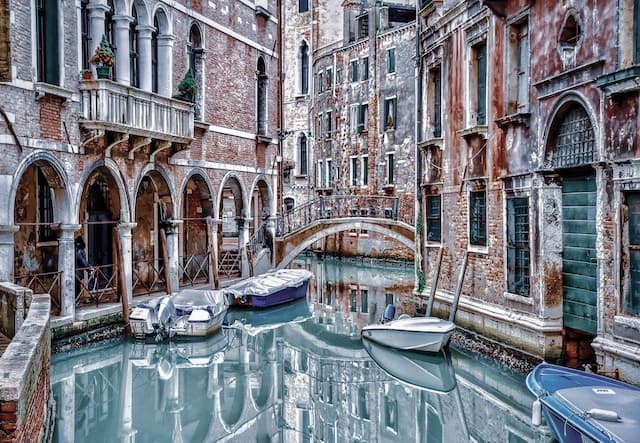 Before you start exploring the city with your dog, it's important to know the rules.
Dogs are allowed in most public areas of Venice, but they must be leashed at all times.
Dogs are not allowed in some public parks and gardens, and some city beaches have restricted areas where dogs are not permitted.
Additionally, dogs must have a valid EU pet passport, be up-to-date on their vaccinations, and be microchipped.
Getting Around the City with Your Dog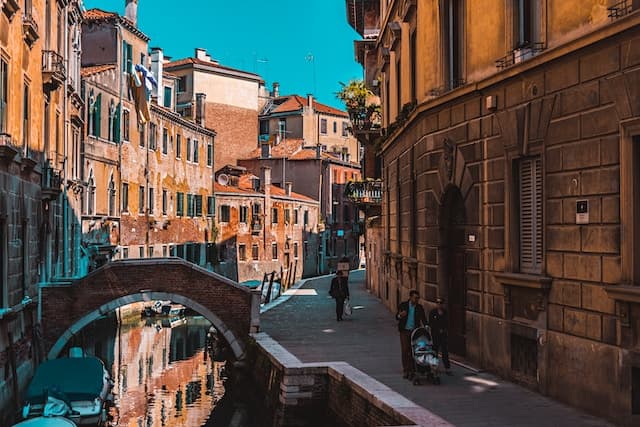 Navigating Venice with a dog can be a bit tricky, but it's not impossible.
While taking a gondola ride may not be an option with your furry friend, there are plenty of other transportation options available.
Water taxis and vaporettos (water buses) are dog-friendly, as long as your dog is leashed and muzzled. You can also rent a private boat and explore the canals at your own pace.
Top Dog-Friendly Activities in Venice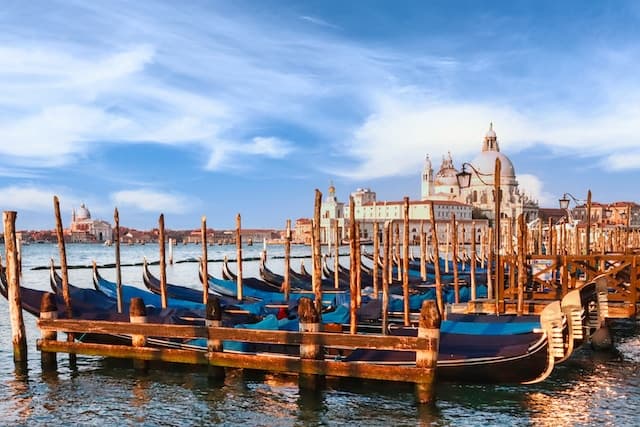 Now that you know the rules and how to get around the city with your dog, it's time to start exploring!
Here are some of the best dog-friendly activities to enjoy in the city:
Dog-Friendly Beaches of Venice, Italy
If your dog loves the water, you'll be happy to know that there are several dog-friendly beaches in Venice.
The Lido is the most popular beach in Venice and has a dedicated dog beach area. It is called Pachuka BAU Beach and it is located at San Nicolò (more info here: https://www.pachukabeach.com/beach-dog-beach).
Other popular dog beaches are at:
Cavallino Treporti (Cà Ballarin, Cà di Valle);
Punta Sabbioni (Lungomare Dante Alighieri).
Take a Stroll at Giardini della Biennale
If you're looking for a peaceful place to take your dog for a walk, Giardini della Biennale is an excellent choice.
This beautiful park is located in the Castello district and is a great place to relax and enjoy the scenery.
Explore more Venetian gardens here!
Visit the Rialto Market
Dogs are welcome at the Rialto Market, one of the most famous markets in Venice.
Take your furry friend for a stroll through the market and enjoy the sights, smells, and sounds.
Explore the Canals on a Private Boat Tour
Renting a private boat is a great way to explore Venice's canals with your dog.
You can enjoy the sights and sounds of the city at your own pace, and your little friend can relax and enjoy the ride.
Go for a Hike on Sant'Erasmo Island
Sant'Erasmo Island is a beautiful nature reserve located just a short boat ride from Venice.
The island is a great place to explore with your dog and offers several hiking trails to enjoy.
Dog Sitter Service in Venice
If you're planning to visit some of Venice's famous museums and galleries, you may want to consider using a dog sitter service.
These services provide a safe and comfortable place for dog to stay while you explore the city's cultural treasures.
Find more info at the official website: https://www.bauadvisor.it/.
As you can see, Venice is a city that welcomes dogs with open arms.
With its beautiful canals, historic architecture, and charming streets, it's the perfect place for you and your furry friend to explore. From dog-friendly beaches to peaceful parks, there are plenty of activities to enjoy.
So pack your bags, grab your dog, and get ready to experience Venice like never before!
---
COVER PHOTO: Elia Grando Mattiazzi via Flickr