Picture this: you're in one of the most enchanting cities in the world, surrounded by a maze of canals, historic architecture, and mouth watering Italian cuisine. But did you know that Venice has so much more to offer?
That's right!
While you're visiting the City of Canals, you can also indulge in a wide range of exciting outdoor activities and sports that'll make your trip unforgettable.
So, let us show you how to explore Venice like a true insider with these fantastic outdoor adventures.
Ready to (literally) dive in? Keep reading!
The 20 Best Outdoor Activities in Venice: From Serene Strolls to Heart-Pounding Adventures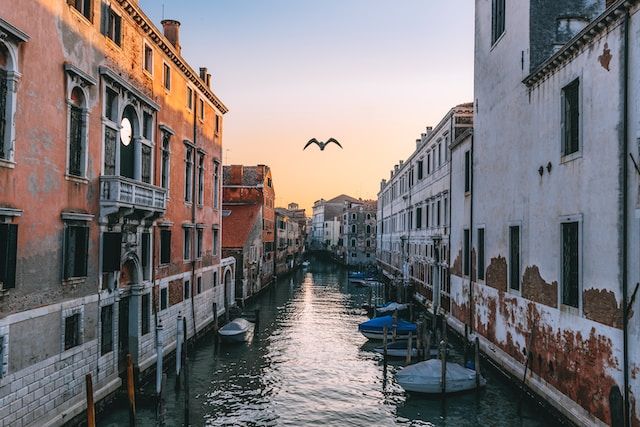 Venice is a city that's brimming with hidden treasures, and we're here to guide you through the best outdoor activities you can enjoy while you're here.
We've handpicked these 20 experiences to cater to every taste and interest, so you're sure to find something that'll make your stay in Venice truly memorable.
1. Kayaking Through the Canals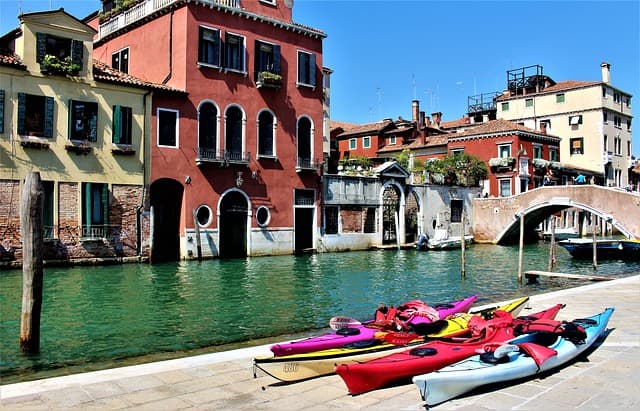 Experience Venice from a unique perspective by kayaking through its famous canals.
Glide beneath bridges and alongside historic buildings, while you explore the city's quieter, lesser-known waterways.
Several tour operators offer guided kayak tours, or you can rent a kayak and explore at your own pace.
2. Stand-Up Paddleboarding (SUP)
For a more leisurely water-based activity, try stand-up paddleboarding on Venice's canals.
SUP is a fun and relaxing way to explore the city while getting some exercise in the process.
You can join a guided tour or rent a paddleboard to explore on your own.
3. Biking Around Lido Island
Escape the crowds and take a bike ride around the picturesque Lido Island. With its flat terrain and beautiful beaches, Lido is perfect for a leisurely bike ride.
Rent a bike and take in the stunning views of the Adriatic Sea as you pedal along the island's tranquil streets.
4. Running Tours
Combine sightseeing with exercise by joining a running tour of Venice.
These guided tours take you through the city's most iconic landmarks, including the Grand Canal, St. Mark's Square and the Rialto Bridge, all while giving you a great workout.
5. Rowing Lessons in Traditional Venetian Boats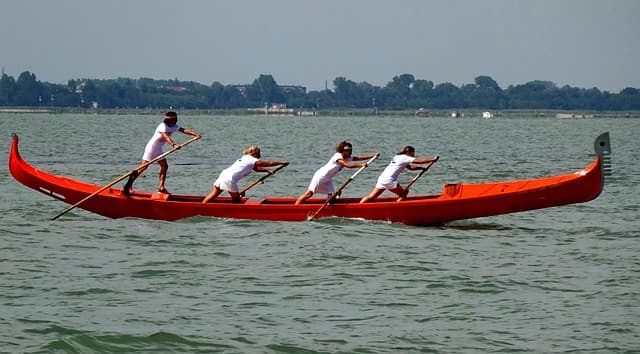 Of course you could have the most romantic gondola ride while in Venice.
But how about learning the art of rowing in a traditional Venetian boat?
Local rowing clubs and schools offer lessons for beginners, allowing you to experience a quintessential Venetian pastime. Isn't it amazing?
6. Birdwatching in the Venetian Lagoon
Venture to the serene Venetian Lagoon for an unforgettable birdwatching experience.
Home to numerous species of birds, such as flamingos and herons, the lagoon offers a peaceful escape from the hustle and bustle of the city.
7. Sailing Excursions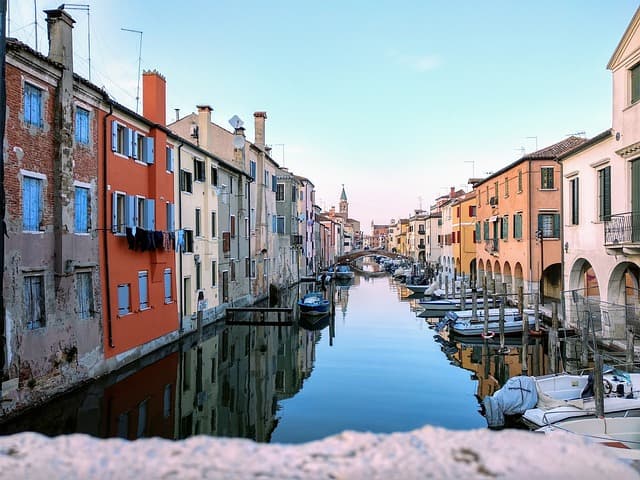 Charter a sailboat and explore the breathtaking Venetian Lagoon and its surrounding islands.
Discover hidden gems like Murano, Burano, and Torcello, and enjoy a day of sailing through the tranquil waters of the lagoon.
8. Wine Tasting on Mazzorbo Island
Enjoy a guided wine tasting tour and sample some exquisite local wines, all while surrounded by stunning scenery.
9. Beach Volleyball on Lido Island
Get active and have fun in the sun by playing beach volleyball on Lido Island's golden sands.
With numerous beach clubs offering volleyball courts, you'll have plenty of opportunities to spike and serve your way through an adrenaline-pumping game.
10. Urban Hiking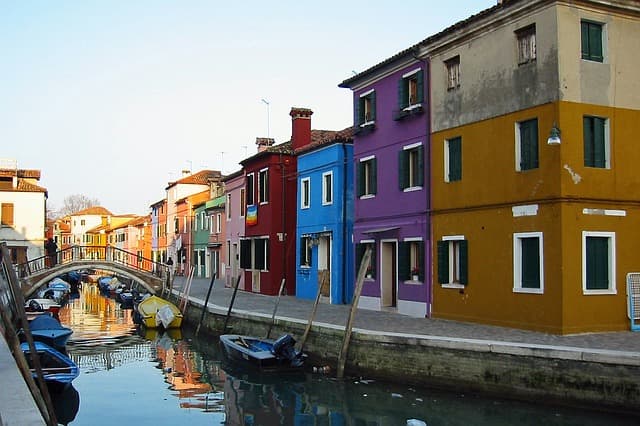 Explore lesser-known neighborhoods and hidden corners of the floating city on an urban hike.
Wander off the beaten path, taking in the city's unique charm and discovering secret gardens, hidden courtyards, and quiet canals.
11. Yoga in the Park
Unwind and stretch your muscles with a rejuvenating outdoor yoga session.
Venice offers several parks and green spaces where you can practice your downward dog and find your inner zen.
12. Outdoor Photography Workshops
Capture the magic of Venice with a photography workshop led by a professional photographer.
These workshops will teach you how to take stunning photos of Venice's most iconic landmarks and hidden gems.
13. Scavenger Hunts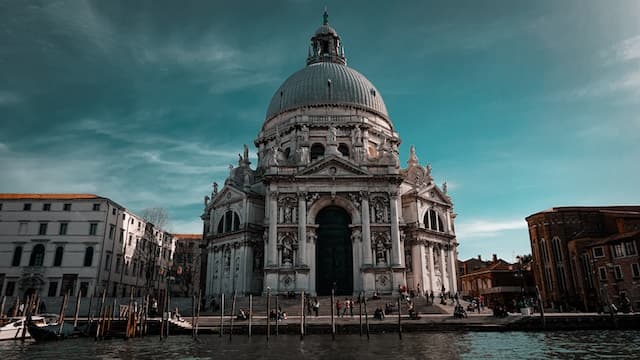 Want something more thrilling?
Embark on a self-guided scavenger hunt and uncover the city's secrets while solving clues and riddles.
This fun and interactive experience will take you to hidden corners and lesser-known sites in Venice.
14. Sunset Strolls
Take a leisurely stroll along the Zattere promenade during sunset and soak in the breathtaking views of the Giudecca Canal. This picturesque walk is the perfect way to unwind after a day of sightseeing.
Check out the most picturesque spots for an amazing sunset!
15. Fishing Trips
Join a local fisherman for a fishing trip in the Venetian Lagoon.
Learn traditional fishing techniques and enjoy a day on the water, surrounded by the natural beauty of the lagoon.
16. Island Hopping by Vaporetto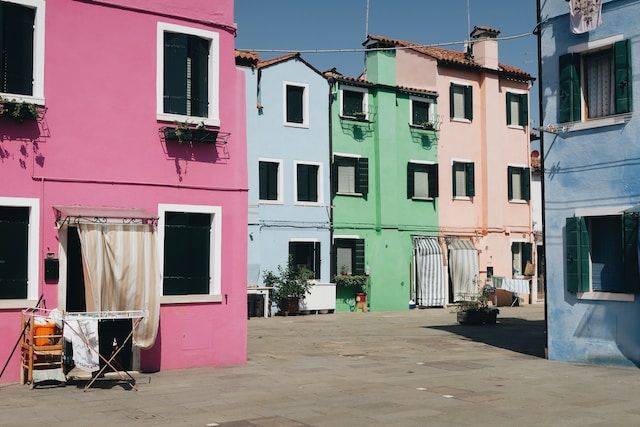 Hop on a vaporetto (water bus) and explore the many islands of the Venetian Lagoon.
Each island has its unique charm, from the colorful houses of Burano to the impressive mosaics of Torcello's Basilica.
17. Outdoor Cinema
During the summer months, Venice hosts several outdoor cinema events showcasing a variety of films.
Grab some snacks, sit under the stars, and enjoy a movie night in a stunning Venetian setting.
18. Picnics in the Park
Pack a picnic and head to one of the beautiful parks, such as the Giardini della Biennale or Parco delle Rimembranze.
Relax under the shade of a tree, and savor delicious Italian treats as you take a break from sightseeing.
Discover here the green areas of the city!
19. Street Art Tours
Did you know that Venice has an interesting street art scene?
Discover the city's vibrant street art scene on a guided tour.
Explore the city's lesser-known neighborhoods, where you'll find impressive murals and graffiti that showcase the city's artistic side.
20. Guided Nature Walks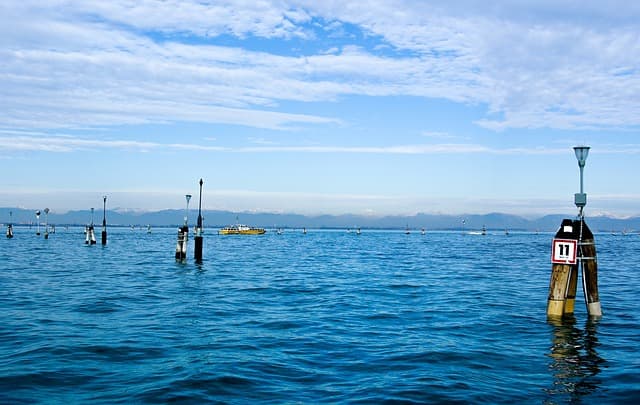 Immerse yourself in the natural beauty of Venice's surroundings on a guided nature walk.
Explore the lush landscapes of the Venetian Lagoon, the tranquil gardens, or the nearby nature reserves, such as the Valle Averto Wetland Reserve.
Now that we've shared our top 20 outdoor activities in Venice, we hope you're inspired to step outside the typical tourist itinerary and venture into the great outdoors.
Whether you're a thrill-seeker, a nature lover, or simply looking for a relaxing break, Venice has something to offer everyone. So go ahead, embrace your adventurous side, and make the most of your time in this enchanting city.
And remember, this is just the tip of the iceberg!
There's so much more to discover in Venice, so stay tuned to Venice Insider Guide for more insider tips and hidden spots.
Buon viaggio!