Congratulations on planning your first trip to Venice! You're in for a treat. Venice is a city like no other, with its unique canals, stunning architecture, and rich history.
We're so excited to help you plan your first visit, and we're here to provide you with all the insider tips you need to make your trip unforgettable.
So, let's get started!
The Emotions of Coming to Venice for the First Time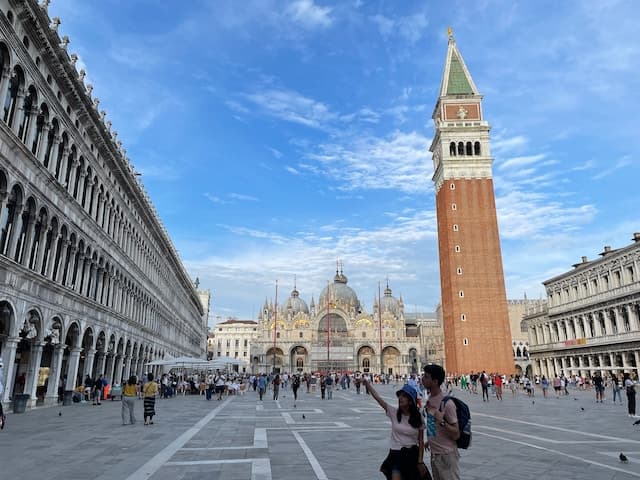 Visiting Venice for the first time is a dream come true for many travelers. It's a city that captures the heart and imagination, and it's easy to see why.
From the moment you step off the train or plane, you'll feel like you've entered a different world.
The sound of the water lapping against the canal walls, the scent of freshly baked bread and pastries, and the sight of the stunning architecture all around you will leave you feeling breathless with excitement.
Our Insider Tips for First Time Visitors to Venice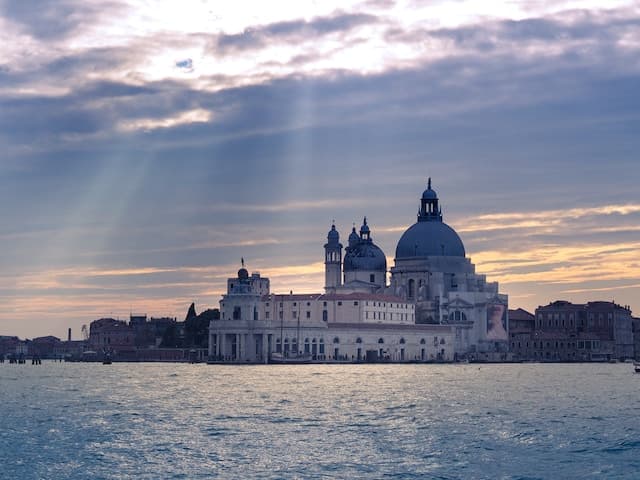 Here follows a list of 23 tips to enjoy the city at its fullest, even as a first time visitor.
1. Plan your trip in advance to get the best deals on flights and accommodations.
Research transportation options and book your flights, accommodations, and activities ahead of time to save money and ensure availability.
2. Which is the best time to come here?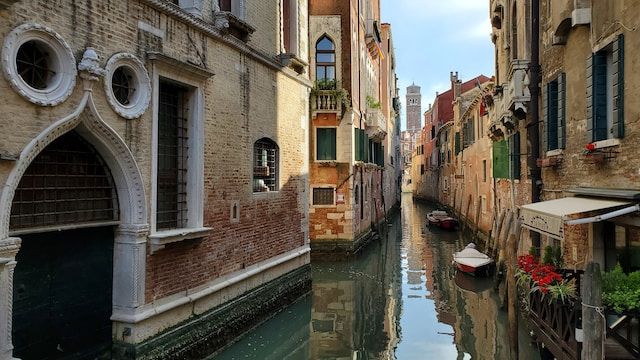 Check our article on the best time to visit Venice to avoid crowds and high prices.
Our guide will help you plan your trip during the best time of year for your interests and budget.
3. Allow at least three days to explore the city and its surroundings
Venice is a small city, but there is so much to see and do that you'll want to take your time to fully experience it.
We have created a list of itineraries according to the duration of your trip.
4. Consider staying in a hotel or apartment in the historic city center.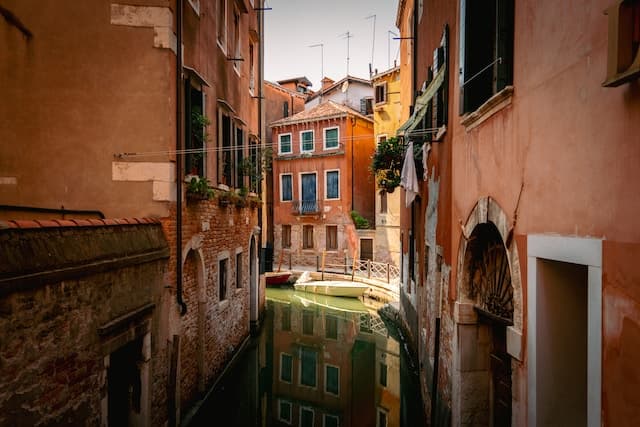 Our guide on where to stay can help you choose the best accommodation option for your needs and budget.
5. Which area of the city is best to explore?
The city is subdivided into 6 areas, called Sestieri, each one with its own attractions and characteristics.
Use our guide to the sestieri to choose which areas to explore.
6. Take advantage of the public transportation system
The Vaporetto water bus is a convenient and affordable way to get around the city. However, this is not the only way to get around the city.
You could explore the city by water taxi, private boat or you could also take the chance to do an amazing gondola ride!
Our guide to public and private transportation can help you choose the best option for your needs.
7. Purchase a Vaporetto pass to save money on water transportation.
Note that the city has created a city pass to let the visitors explore the city saving money. The pass is called Venezia Unica City Pass.
Check the info here: https://www.veneziaunica.it/en/content/how-it-works.
8. Avoid eating at restaurants in the most touristy areas
In order to save money and find more authentic food, you should avoid eating in the most touristy areas.
9. Try cicchetti
Cicchetti are the Venetian version of tapas, at local bars and taverns.
Our guide can help you discover new culinary delights!
10. Book tickets in advance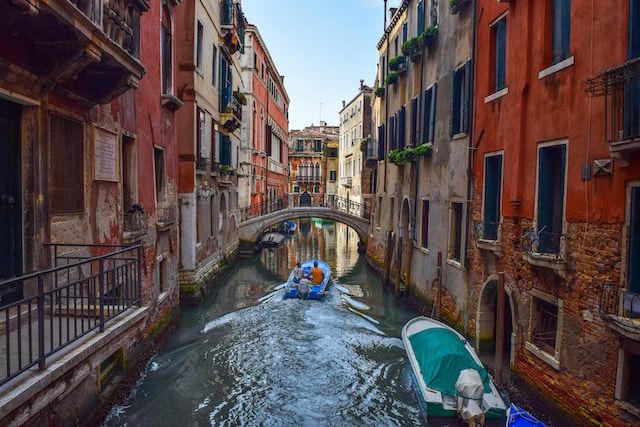 If you want to visit the most popular attractions, such as St. Mark's Basilica and the Doge's Palace, you'd better book your tips in advance!
Check out this section of our website for more info and inspiration about the most famous attractions of the city!
11. Take a walking tour
If you do not have much time but you still want to learn more about the city's history and architecture, you'd better join a walking tour!
Book your guide in advance and enjoy the most incredible tour!
12. Visit the Rialto market
The area around the market is bustling and joyous. You can come here anytime during the day and see people at work, Venetians selecting carefully fresh products and seafood.
It's also a place where you can enjoy a nice aperitif and take some time to relax.
Check out our guide to know more!
13. Try a traditional Venetian spritz at a local bar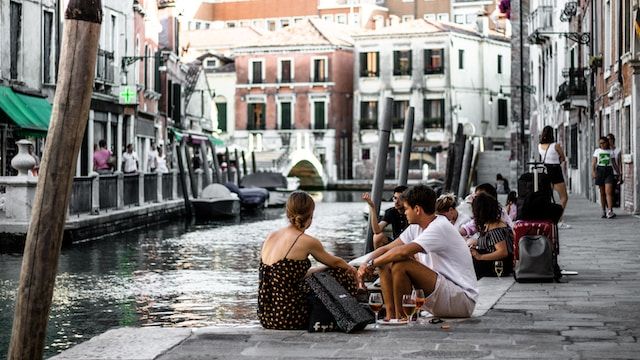 Speaking about aperitifs, we cannot help but mention the importance of the Spritz veneziano for our culture. In fact, the Spritz with Select was born here!
Do not miss the opportunity to drink this sparkling drink while you are here!
14. Take a gondola ride
Visiting Venice without enjoying a gondola ride? Could it be possible? In our opinion, riding a gondola is a worthy experience that makes you see the city from a different perspective.
Our guide could help you choose a reputable and affordable option.
15. Visit other islands of the lagoon
You have heard about the beautiful Murano, Burano, and Torcello for sure. They are the perfect places to understand different aspects of Venetian life and culture.
Murano glass, Burano laces... the food and the festivals: they are indeed places to be explored within the lagoon.
16. Attend a concert or opera at La Fenice theater
La Fenice shares an amazing history on its own and it is such an honor to enter the opera house and enjoy the magnificent plays that are hosted here.
If you come to Venice for the first time, it could be a great experience to have!
17. Visit the Peggy Guggenheim Collection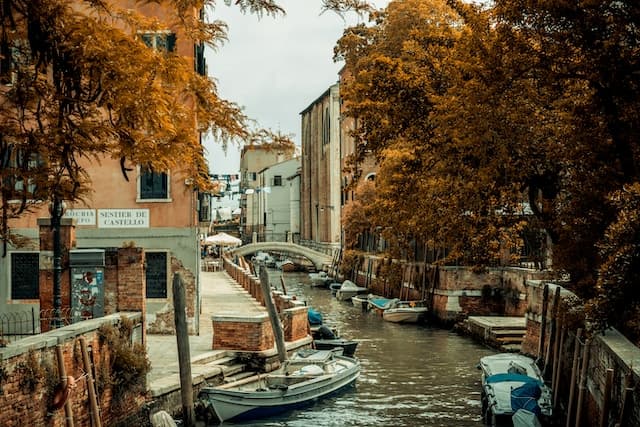 If you are an art lover, there is a place you should definitely visit. It's indeed one of the most famous art collections in the world and it is hosted in a stunning setting.
Check out more info about the Peggy Guggenheim Collection here!
18. Bring comfortable walking shoes
As strange as it may sound, this is one of the best piece of advice we could give you. While in Venice, you'll need to walk a lot and it is important that you are as comfortable as possible.
You will thank us later!
19. Watch a sunset over the Grand Canal
When you book your first trip to Venice, make sure to spend at least one evening here.
Do you want to know how to enjoy a truly magical experience? Just sit by the water and watch the sunset.
Where? Just click here to know the best viewpoints!
20. Visit the Carnevale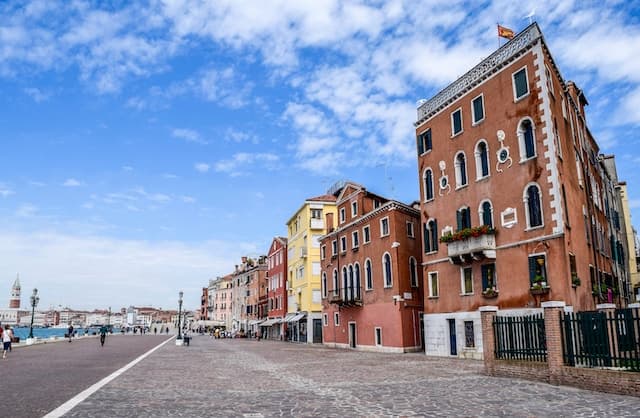 Would you like to explore the city in the most vibrant and exciting way? During the Carnevale, you'll see something that you will hardly forget.
However, you'll need to be well aware of the crowdedness that affects the city during those days....
21. Take a day trip to nearby cities
In case you are planning to spend more than just a couple of days, you'll need to explore the nearby cities.
Padua, Verona, or Treviso are just some of the best choices you have. And if you do not want to drive a car?
This is not a problem at all, because we have published a guide about the Italian destinations you can reach from Venice by train!
22. Learn some basic Italian phrases to communicate with locals
This is an evergreen. Wherever you go, if you speak just a couple of words in the local language, your life will be easier.
This rule applies to Italy and Venice as well! So, buongiorno, buonasera and grazie mille!
23. Don't be afraid to get lost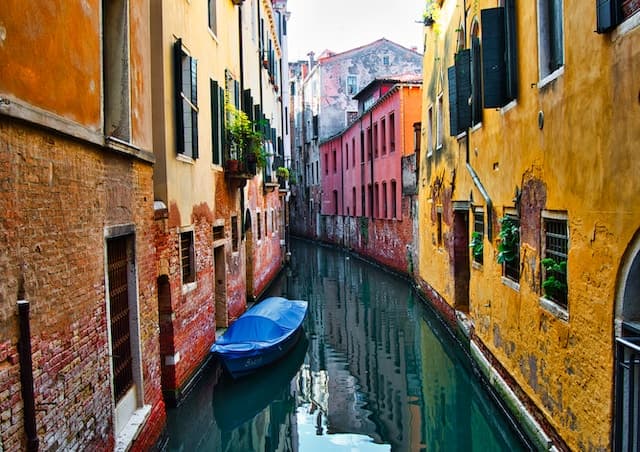 Venice is full of surprises, and sometimes the best experiences are the ones you stumble upon by chance. So do not worry if you get lost. You will certainly find your way back at some points.
However, it's what stands in the middle that truly means and you will treasure forever!
Did you find our guide helpful?
We hope these insider tips have helped you plan your first trip to Venice.
With so much to see and do, we know you'll fall in love with this magical city just like we did.
Be sure to check out our other guides for even more insider tips and recommendations.
Have a wonderful first trip, and come back soon!