Gondolas are just iconic. Everyone who comes to Venice knows that at least once in a lifetime should do that magical gondola ride tour on the Grand Canal. During the day or at night, nothing is more unforgettable than this experience.
Most people think that the prices for a gondola ride are prohibitive. So high that just a few people could afford it. On the contrary, gondola ride costs are set.
How much does Venetian gondola rides cost? Let's explore the costs of this incredible experience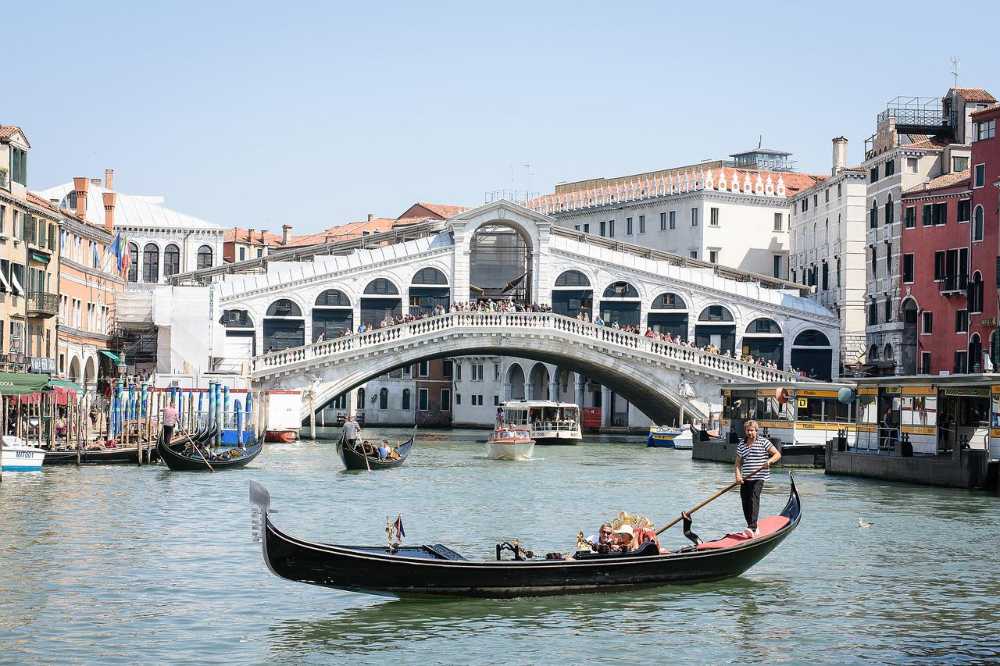 In this article we are going to share all the price information related to this magical and romantic experience, so that next time you come here, you definitely decide to ride one.
Many people usually think that a gondola ride is very expensive and decide to devote their money to other experiences. This is perfectly understandable.
However, as Venetians, we have to inform you that things have changed over the last decade, so that now prices are fixed. Let's see how.
The price for a gondola ride is not per person but per boat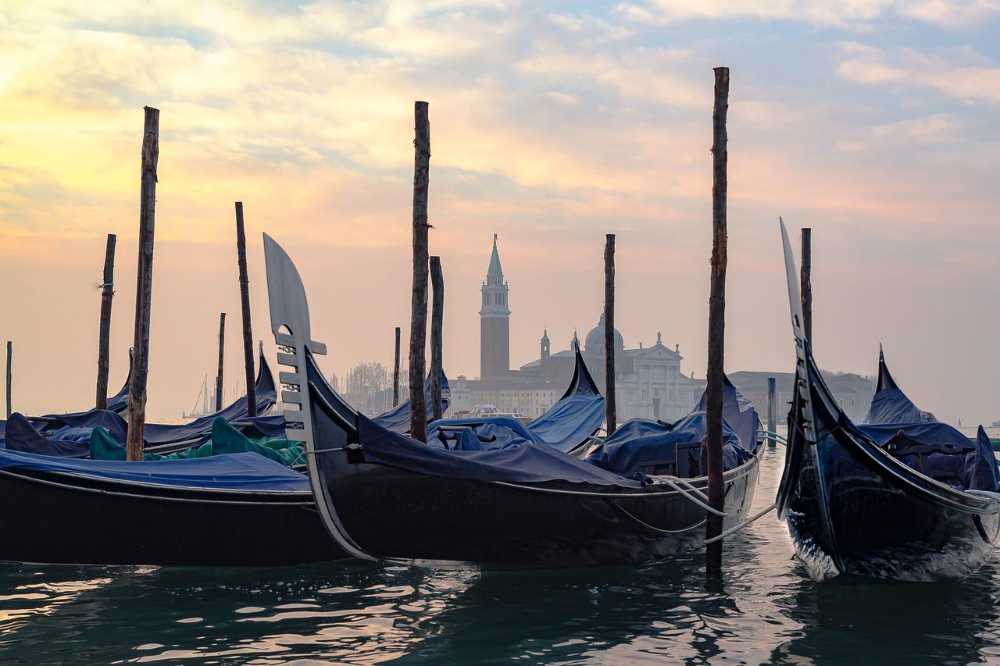 First thing you have to consider is that the price for a gondola ride is not per person but per boat.
If you are traveling with your family or with a group of people, you could decide to share the costs among the participants, so that this experience will be a perfect private gondola ride.
Take note that each gondola takes up to 5 people plus the gondolier. Children up to 1 year are not counted, since they can travel in parent's lap.
Rarely, gondoliers might ask to take just 4 people just to better balance the weight on the gondola. Safety comes first than the magic of the experience. We know you agree.
The average duration of a Venice gondola tour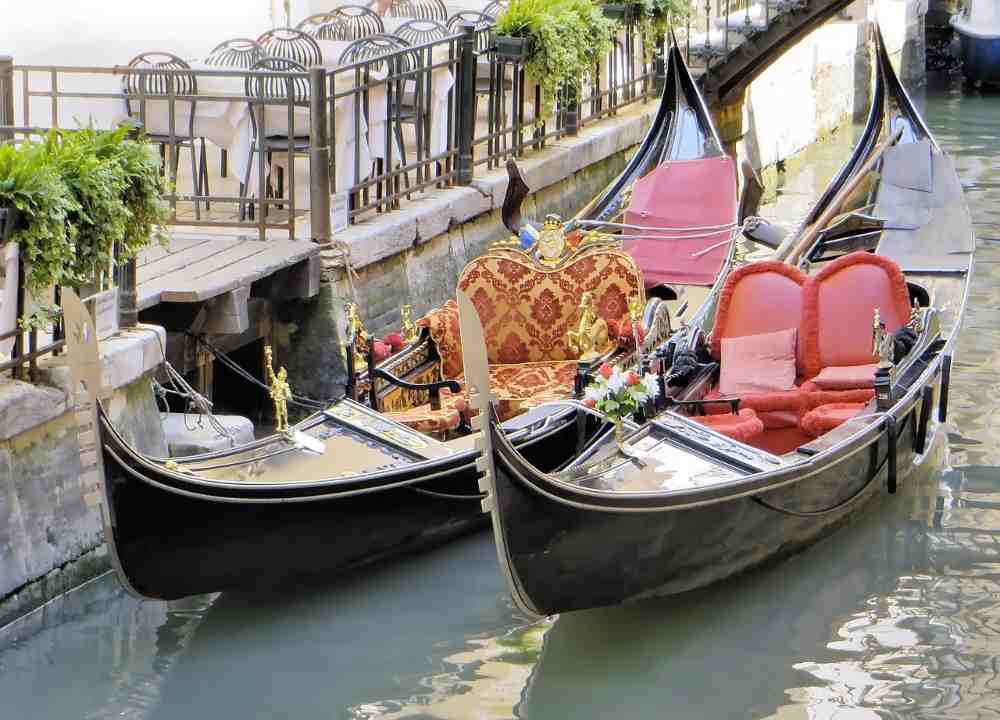 Gondola tours usually last 30 minutes. However, you could decide to book a longer tour, lasting 45 minutes or even 1 hour.
It is definitely up to you and to the itinerary you decide to take.
Gondola ride cost: the difference between day and night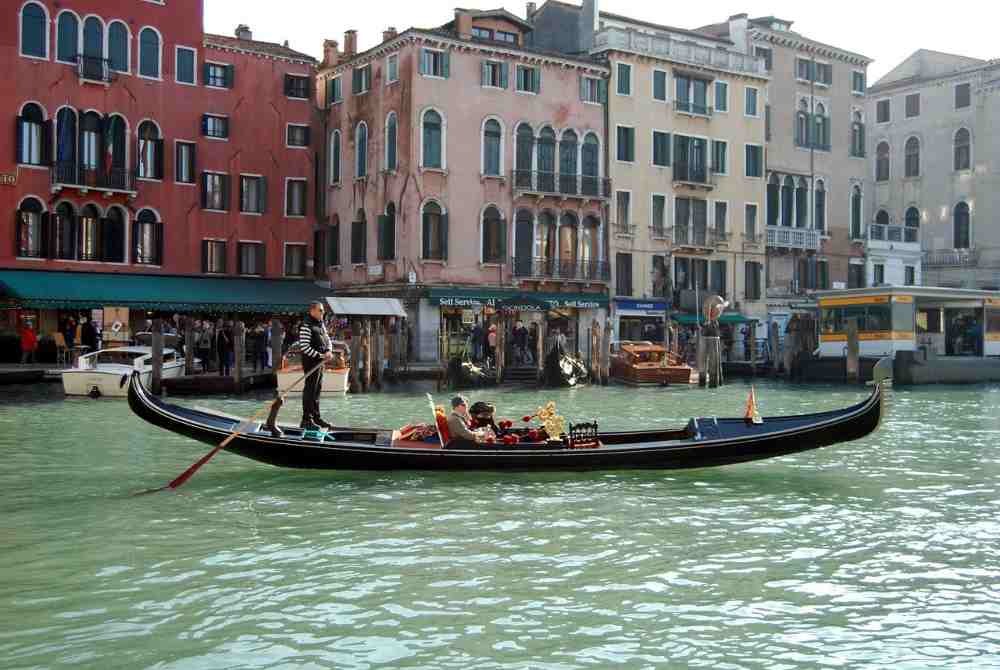 As we told you, now gondola ride rates are fixed by the local Municipality.
Basically, if you decide to go on a gondola ride from 9 AM to 7 PM it will cost 80 euro per gondola.
If you decide to go during the evening or at night, from 7 PM to 3 AM, the rate increases: from 100 euro per gondola.
Prices include the experience for one gondola ride of 30 minutes of duration and costs can be shared by up to 5 people.
Duration may change according to unpredictable conditions, like weather, traffic or high tide.
Booking tips: how to book your Venetian gondola ride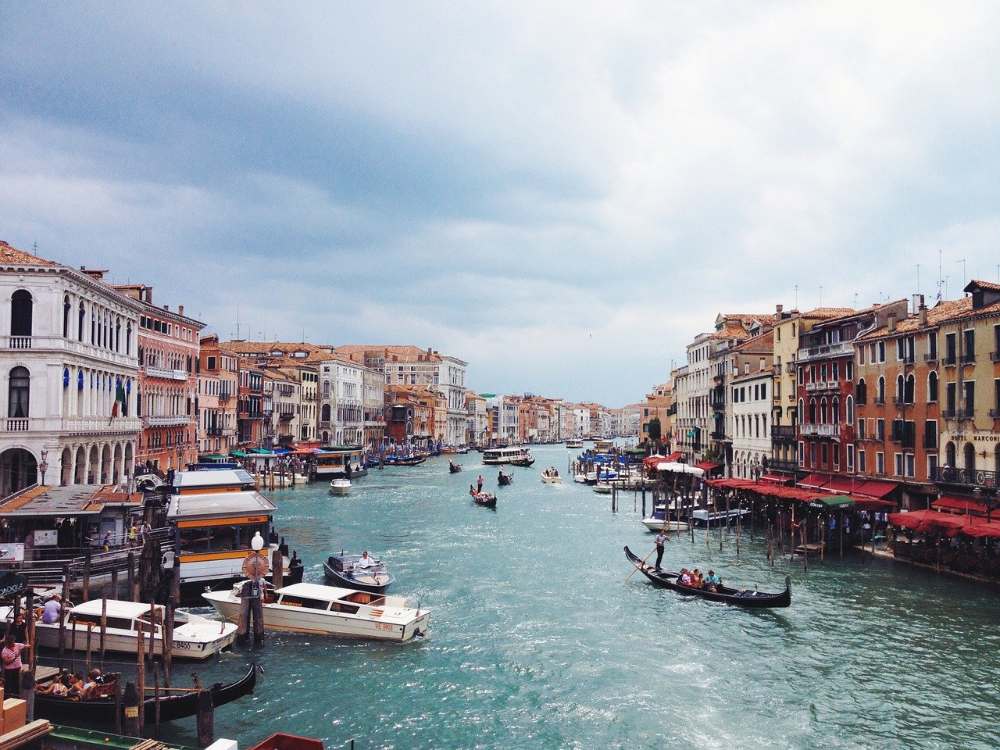 You could decide to book a gondola tour directly on the spot (we will tell you where later in the article), but in 2023 it is definitely possible to book your gondola ride online.
You can search the net verifying the websites of the gondoliers and selecting the itinerary of your choice.
You may find that many tours are less expensive than what we told you and prices that are really affordable (35/30 euro per person more or less). If you find this kind of price is just because the tour is not a private gondola ride, but a shared excursion.
It does not have to be necessarily a problem: you just have to consider that your gondola ride will be done together with passengers you may not know.
It could be fun!
Why booking a online gondola trip could be a great idea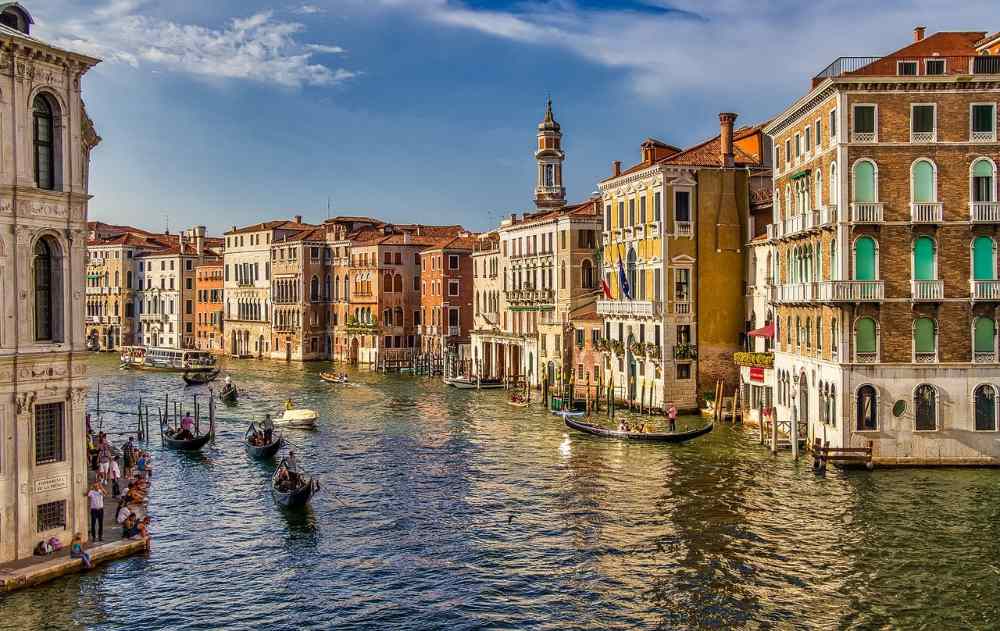 Why should you consider booking your gondola ride beforehand?
Here follow our reasons but you can decide to proceed as you wish.
First of all, because you can compare prices and itineraries in advance. You can decide to book exactly what you want and when you want it.
Secondly, booking online means that you receive a written confirmation which specifies all the services you paid for. There won't be any misunderstanding related to prices or itinerary. Everything is set and done.
Thirdly, you do not have to stand in line to go on your gondola.
You have to consider that gondola rides are one of the most selected experiences here in Venice. During high season, lines could be very long and you could lose your chance to live the perfect moment you dreamt of.
For all these reasons, we think that it is better to plan your itinerary before your arrival. However, the opportunity to take the tour based on a last moment idea could spice things up!
In case you decide to book them on the spot, where could you find gondolas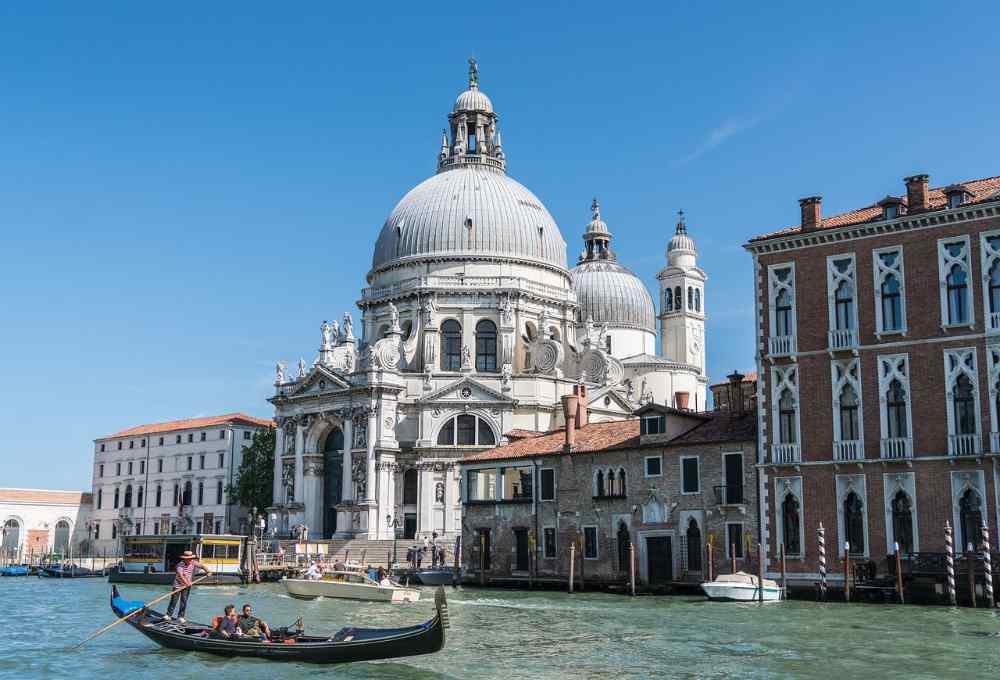 You have plenty of choices, from the most touristic place of Venice, to the lesser known places.
So, let's find out where you can book your gondola directly on the spot.
Some of the most touristic areas are also the places where you could find a greater number of gondolas.
As an example, you could go to Saint Mark's Square, Bacino Orseolo, Rialto bridge area, Santa Lucia train station and Piazzale Roma.
Visiting Venice, however, you may find also less touristic spots to rent your gondola. Some of them could be in front of Hotel Danieli, Punta della Dogana, Santa Maria del Giglio, Santa Sofia, San Tomà or Trinità.
These places are less crowded so it is likely that you don't need to stand in line for a very long time.
Travel tips for your gondola ride: what you should now before your tour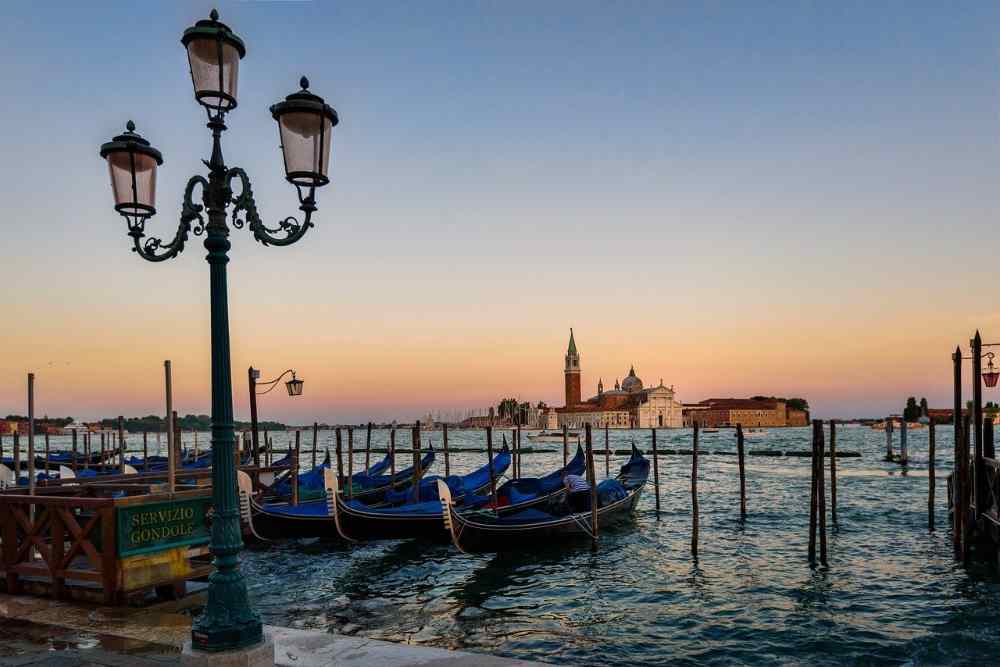 Many tourists and visitors think that a gondola ride is just a romantic kind of thing.
Indeed, it could be a thing to share in a couple, but it could be as fun as you want. You could decide to add services, like champagne on board or a singing gondolier or a guided visit.
The best thing to know is that a gondola ride lets you experience the city from the water.
It is just another completely different way to explore Venice.
In the past, in fact, gondolas were used just for noblemen and upper classes. Commoners used to walk.
So, now that you know the prices and conditions, aren't you thrilled to book your next gondola ride?
We hope that our article has helped you determine the importance of this experience which is totally worth its price.
Additionally, you have understood that, since the cost is per boat and not per person, your gondola ride on the Grand Canal and beneath the most important bridges, could definitely be done!