As curious as it may sound, this question is one that many tourists ask before coming here: is it possible to drive a car in Venice?
In fact, for someone who has never been to Venice, it can feel very strange, and yet fascinating, to think of a city without a single car!
So how is that possible? How can a modern city function without all the services that are provided via car? Public transport, relocating, ambulance for emergencies and groceries, Venetians manage to do all these things without a single wheel.
There are many ways to answer this question, and in this article, we'll try to list them all!
Venice, the city where you have to leave your car at the parking garage before visiting it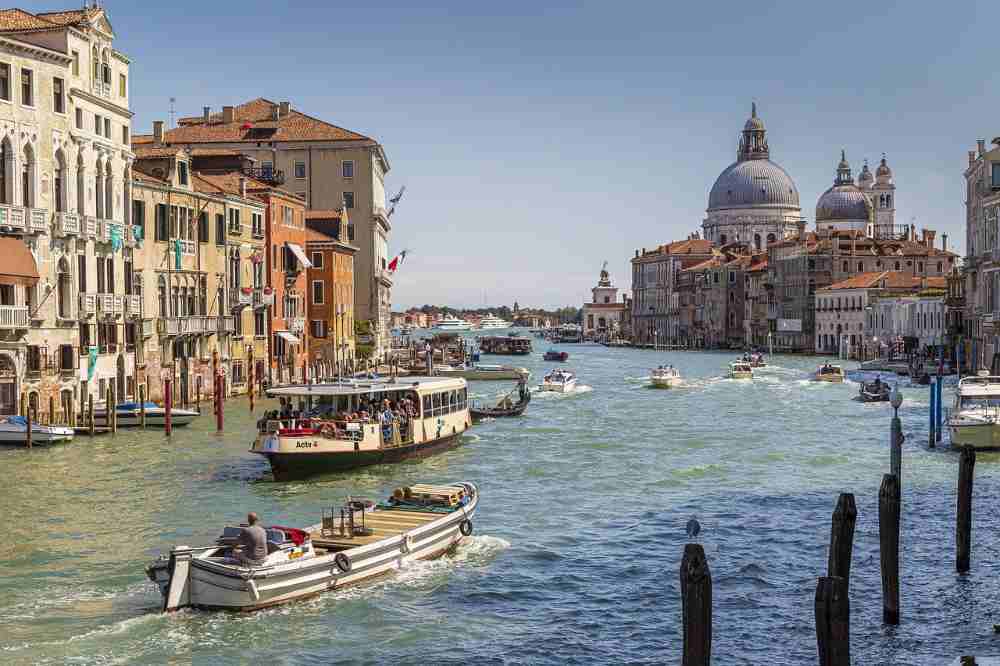 Could you imagine a city where you cannot use your car to visit it? A city where you have to leave your vehicle in the proper parking space?
You have to think about the city like a fish-shaped island in the middle of the Venetian lagoon. A city built on water and made of canals and bridges (do you know them all?). Of course there are no cars in its historic center.
However, Venice is not just its city center. There are many little islands in the lagoon that, together with the mainland, create the Venice Metropolitan area. In fact, Mestre, Lido, Murano are all separated from the central island, but they are known as Venice.
So to answer from an institutionally correct perspective, yes, there are cars in Venice.
Parking in Venice: let's see all the possibilities you have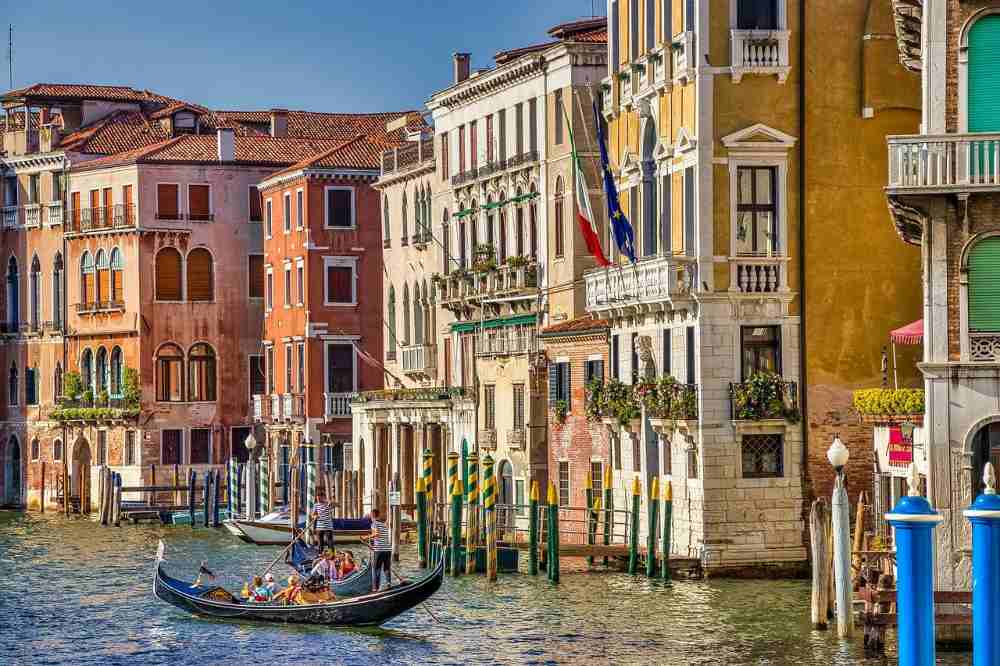 Of course you cannot visit Venice by car. The access to the historic center is completely forbidden to cars.
However, you can reach the city using your private vehicle.
We will now see three different solutions for visiting Venice with your car. Additionally, we will see the most important car parking areas of the city.
1. You can cross Ponte della Libertà by car and then reach Piazzale Roma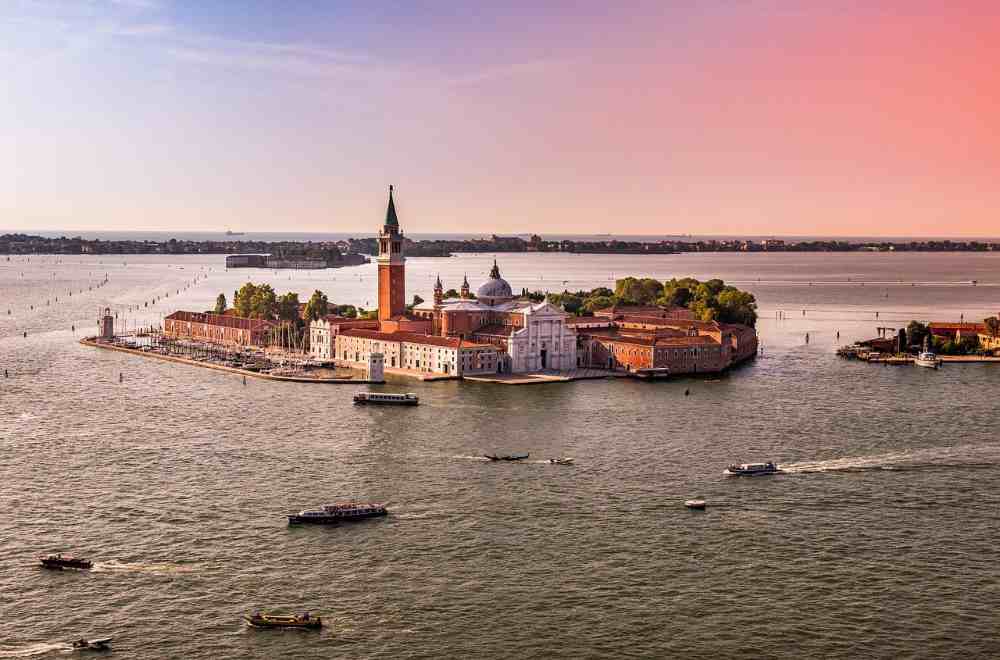 You might arrive in Venice by car, train, bus and also by bike or on foot (see the related article!).
The Ponte della Libertà (Liberty bridge) is a very long bridge connecting the mainland to Piazzale Roma. Santa Lucia train station is just beyond the Constitution Bridge (also called Calatrava bridge).
You can leave your car at the local parking garage and then walk to the center, or maybe take a water bus and tour the whole length of the Grand Canal.
Car parking in Piazzale Roma: not cheap but the closest to the city center
Piazzale Roma is used as a bus, tram and taxi hub for workers and visitors. It also hosts the offices of some car rental companies and also the Garage San Marco, enabling Venetians and visitors to park their cars there.
Parking your car in Piazzale Roma is not so cheap, but it is very comfortable if you are planning a one night trip. Please consider reserving your parking ticket in advance!
2. Cross Ponte della Libertà and then go to Tronchetto parking spaces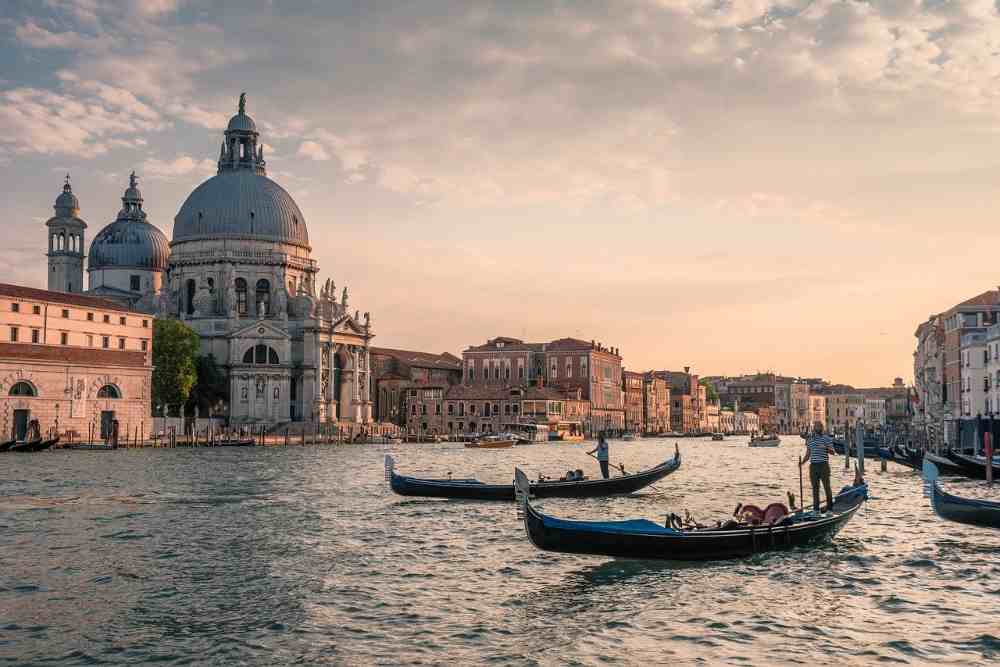 Instead of going straight to Piazzale Roma, you could take the chance to park your car in Tronchetto.
Parking here is perfect for people who want to take the ferry boat to the islands (like Lido), because the larger boats all depart here.
The parking areas in Tronchetto: cheaper than Piazzale Roma area
Tronchetto island is an artificial island designed specifically to manage the vehicles reaching Venice.
Here you will find lot of parking spaces, the cruise and the ferry boat terminals.
It's a perfect place to park your car and then you can reach the city in less than 5 minutes with the People Mover. It is an automated elevated shuttle train which connects Tronchetto island to Piazzale Roma.
In this way you can visit Venice without even thinking about your car.
3. You can leave your car in Mestre parking space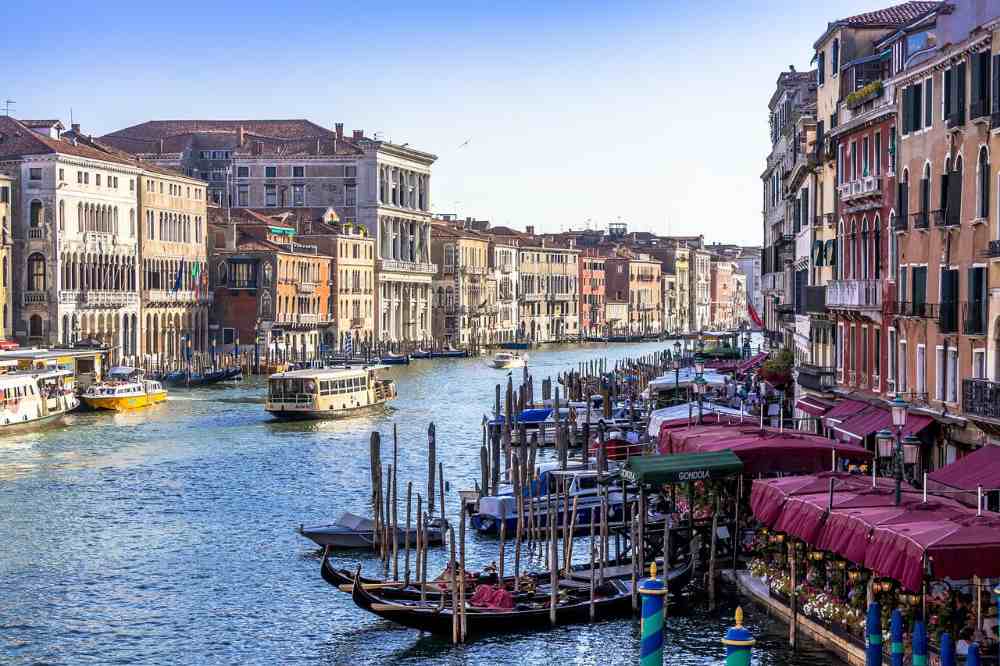 Instead of going directly to Venice, if you are planning a longer stay, you may consider leaving your car in the mainland.
You may find free parking or cheaper parking spaces than the ones that you would find in Venice. Then you can reach Venice using local transports or a taxi.
Car parking in Mestre: 15 minutes away from Venice but cheaper
In the mainland you would find many places to park your car. You can leave it in the parking space of your hotel, for example. Otherwise, you could leave it close to Mestre railway station and then take your train or bus to the city.
Crossing the Liberty Bridge by public transport, in fact, will save you a lot of money. Money you could use for your gondola ride, for example!
All these things considered, how should you visit Venice without a car?
How to visit Venice without using your car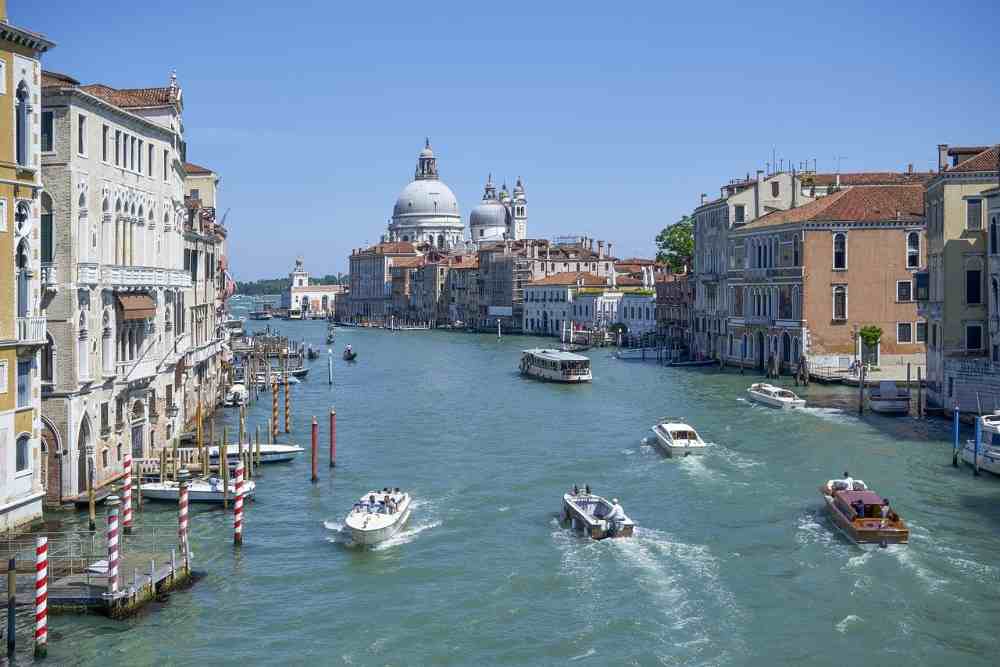 Apart from the abovementioned marginal areas, the city center has nothing but the pedestrian bridges, canals and calli (streets) in which cars are not allowed. That is why Venice is also known as the canal city, a car-free place that is different from all the other cities.
Here, under the Rialto bridge, gondolas and water buses bring people from one part of the city to another. There are lots of Vaporetto stops and gondola hubs all around the city. If you are in a hurry, a water taxi can quickly bring around the visitors.
Visit Venice like a local does!
Locals themselves have their personal boats to go around, do groceries, transport etc. Each boat has (or should have, to be honest) its personal parking lot in the canals of the city. Water taxis and water buses have similarly specific parking lots.
Of course, locals do not travel just with their boats but there is also a lot of walking going on.
Taxis and Vaporettos can bring you to the furthest places of the lagoon, from San Marco square to Burano and other islands of the lagoon.
How would you visit Venice next time you come here?
As we saw, there are no vehicles allowed in Venice.
However, taking a water bus in Piazzale Roma or exploring the city with a gondola, is one of the best ways to appreciate and visit Venice.
So, after parking your car, take your chance to explore the city like Venetians would do. A completely new world will be open to your amazed eyes.