Have you ever wondered if you can walk from Mestre to Venice? Or if you can go cycling?
For many years it was actually so difficult to go from Mestre to Venice without using a car, that we would have answered no to these questions.
However, now it has all changed and it is definitely possible to enjoy a walking excursion or a cycling one from Mestre city center to Venice.
Let's explore how you can do one of the most scenic bike paths of North Italy here!
Can you walk from Mestre to Venice? Let's discover how to reach Venice without using a car or public transport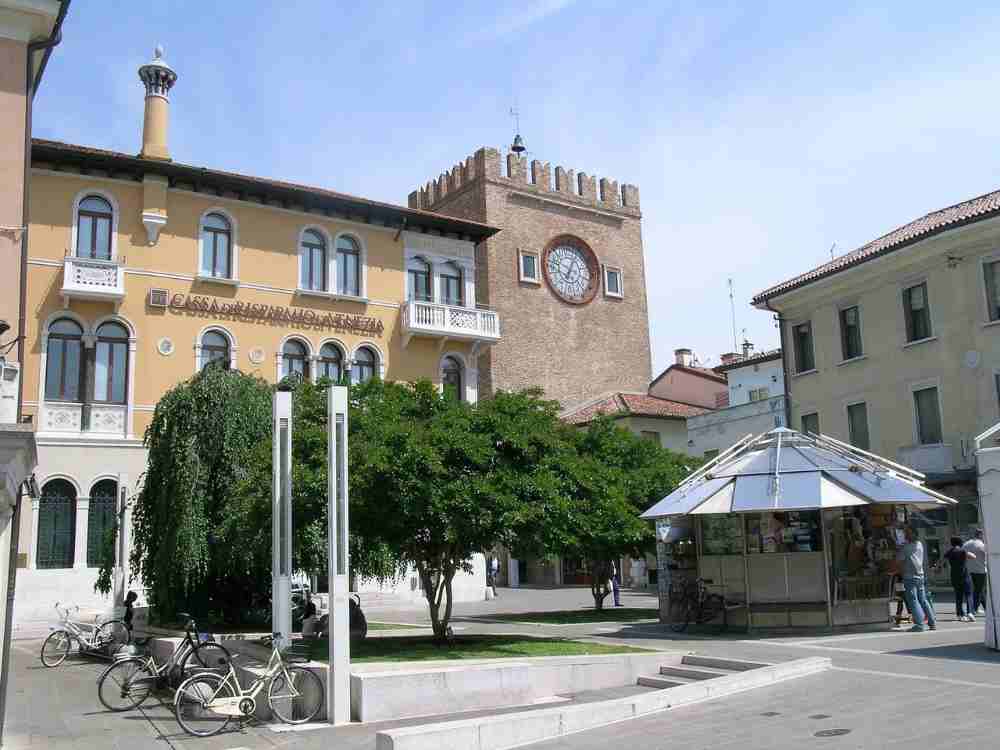 Even if the city of Venice Mestre is not so appealing, having being born as an industrial city, it may be tempting to wonder if one can actually go from here to the beautiful, graceful Venice without using a car or a taxi or public transports, like trains, buses or the efficient tram line.
You will discover that the journey from Mestre to Venice is actually a great excursion in which you will discover panoramas of the Venetian lagoon: so beautiful that you can't even imagine.
But before talking about this excursion let's give you some references in order to get the most out of your adventurous journey.
How far is the city of Mestre from Venice?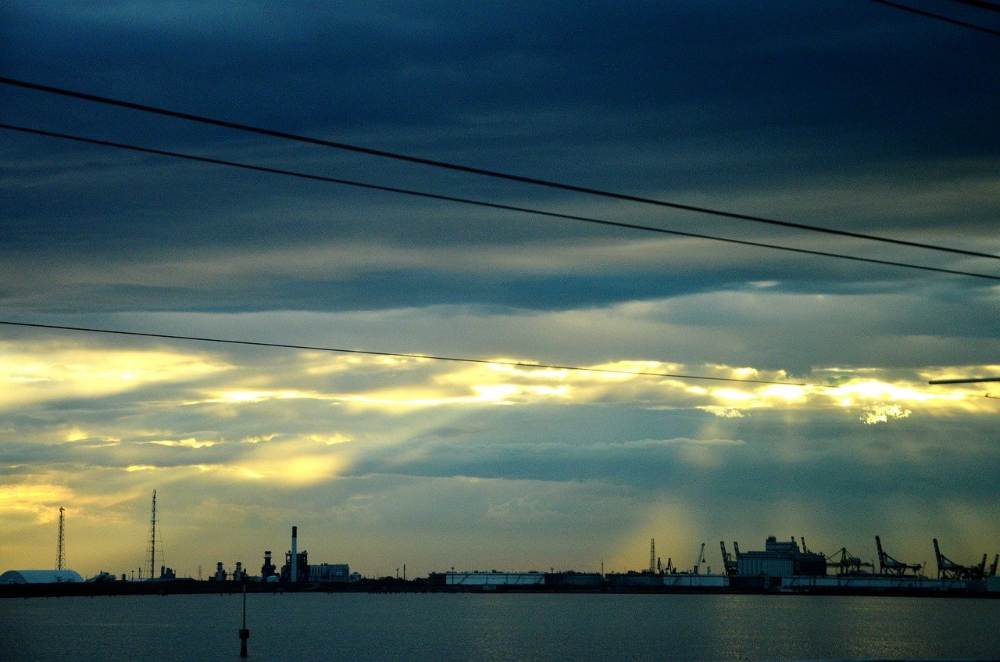 The two cities are very close to each other. In fact, being the cities connected by the Ponte della Libertà, Venice is reachable within walking distance.
The route to the island is approximately 6/7 kilometers long, depending on where you decide to start your journey.
However, if you decide to go on this tour by bike, and we totally recommend you to do so, please note an important Venetian rule.
Is it possible to explore Venice Italy by bike?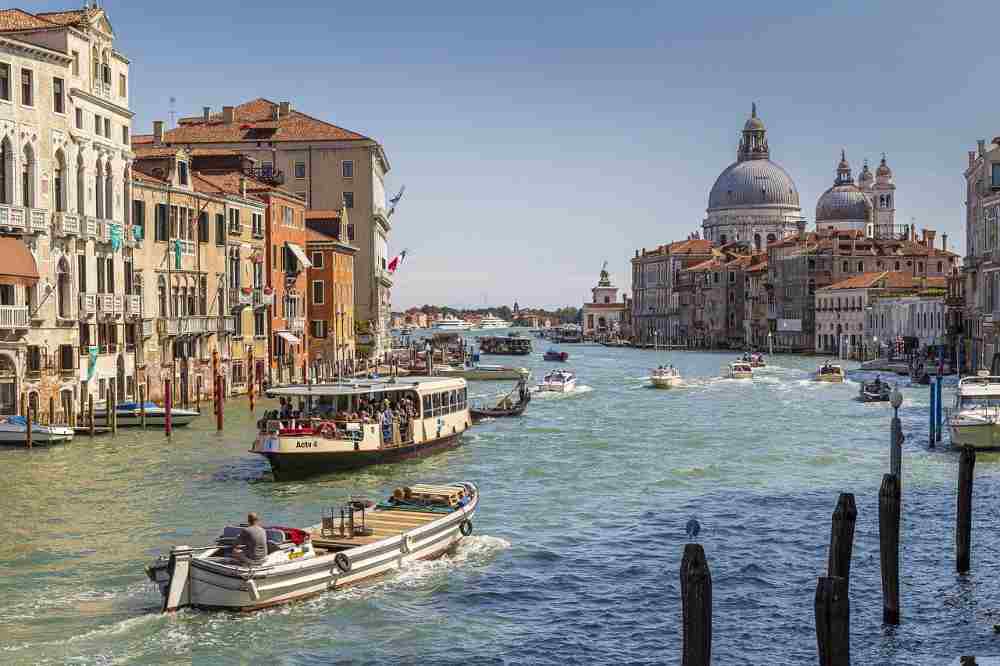 Even if you can reach the city of Venice, you cannot visit its historic center by bike.
You can reach Piazzale Roma or Venezia Santa Lucia (the local train station) but you cannot reach Piazza San Marco and the Grand Canal, for instance, or leave your bicycle at your hotel room while visiting Venice.
Taking your bike by hand and proceeding on foot is limited to the area of the Station, Ponte della Costituzione and Piazzale Roma.
Therefore, keep in mind that if you want to visit the historic center but you have your bike with you, you have to leave it at the local parking. It is located in Piazzale Roma and you can reserve your parking space in advance.
Otherwise, you can take a train and go back to Mestre, go back biking, or reach Tronchetto, the perfect departure point for another amazing adventure.
How to go to Venice Italy from Venezia Mestre by bike or on foot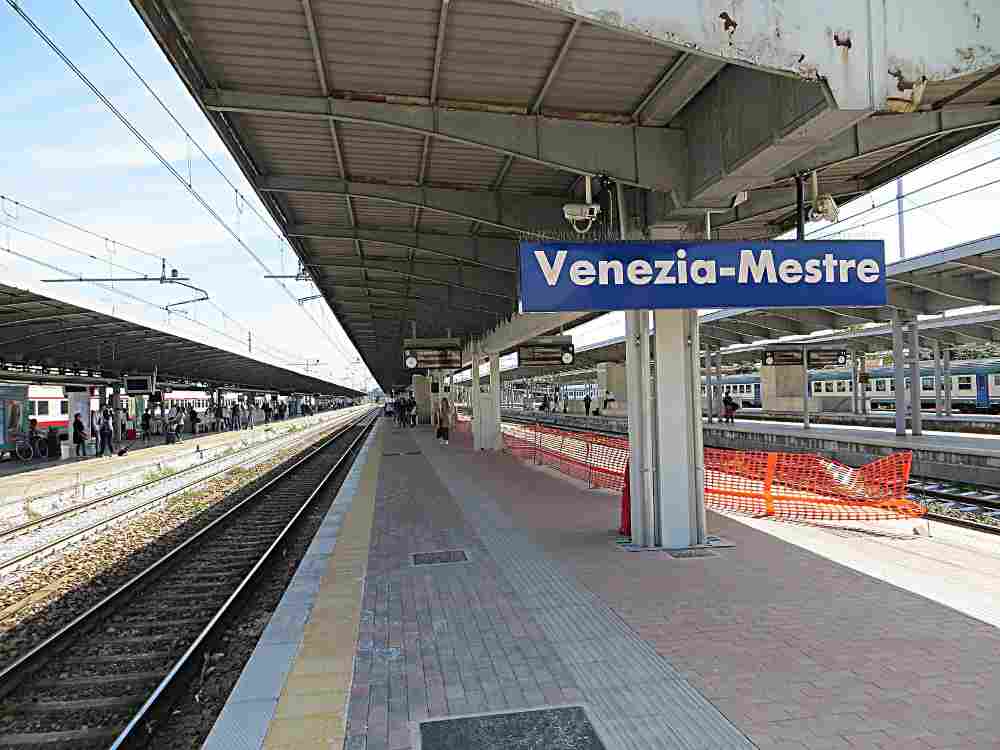 Now let's jump in the middle and analyze the possible ways to go to Venice from Mestre.
The most convenient way is to depart from one of the train stations in the Mestre area. You could consider Venezia Mestre station or Venezia Porto Marghera one. In any case your trip to Venice goes through the latter which is considerably closer to the lagoon.
If you want to go on this tour, consider that there are many bike-friendly, convenient Mestre Hotels located in front of the train station.
Spending the night in one of those, you could depart for your trip in the early morning so that arriving in Venice would be simply unforgettable.
The complete route to get from Mestre to Venice by bike (or on foot)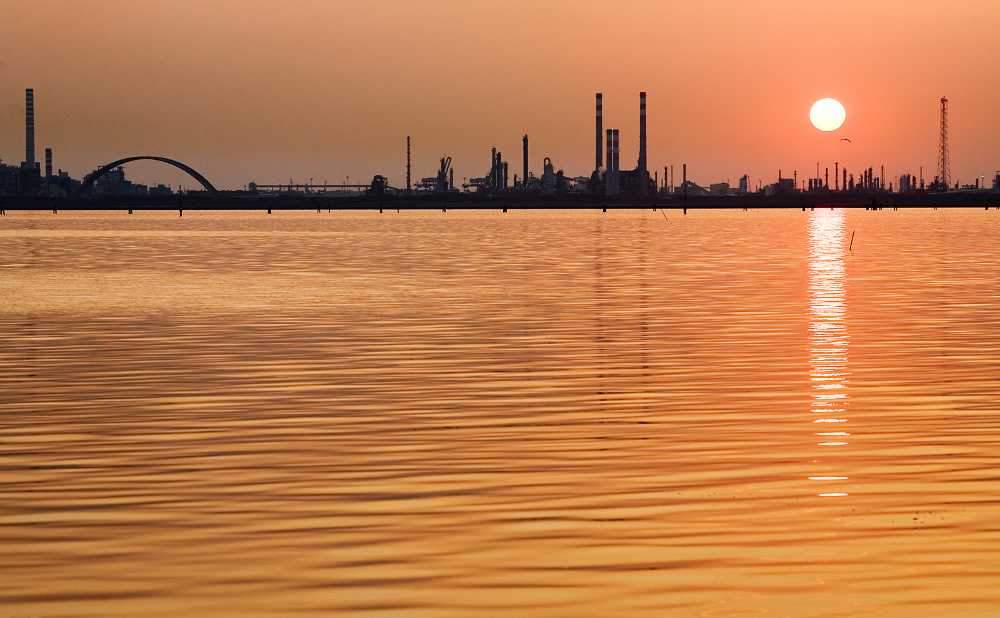 Let's assume you decide to depart your bike tour from Venezia Mestre train station.
From there, please reach Via Torino, where there is a great bike path that you can follow till the University of Cà Foscari campus area where you have to turn right into Via Teodoro Ticozzi.
Go down that road and at the end turn left on Via Giuseppe Paganello.
That road leads to Porto Marghera train station. You will have to take the underpass of the station and reach VEGA, the VEnice GAteway for Science and Technology.
From VEGA the bike path to Venice is a very well marked route. Going down Via della Libertà, the bike path will make you turn into Via dell'Elettrotecnica and suddenly into Via dei Petroli.
Then, once again, you will be back in Via della Libertà, the same road to Venice used by buses, cars and trains.
While you are seeing the panoramas typical of the Venetian lagoon you will proceed along the famous and scenic Ponte della Libertà (almost 4 kilometers long).
From here you can decide to go to Tronchetto or to Piazzale Roma and then Venezia Santa Lucia train station.
Why should you decide to go to Venice by bike and not by car, train or bus?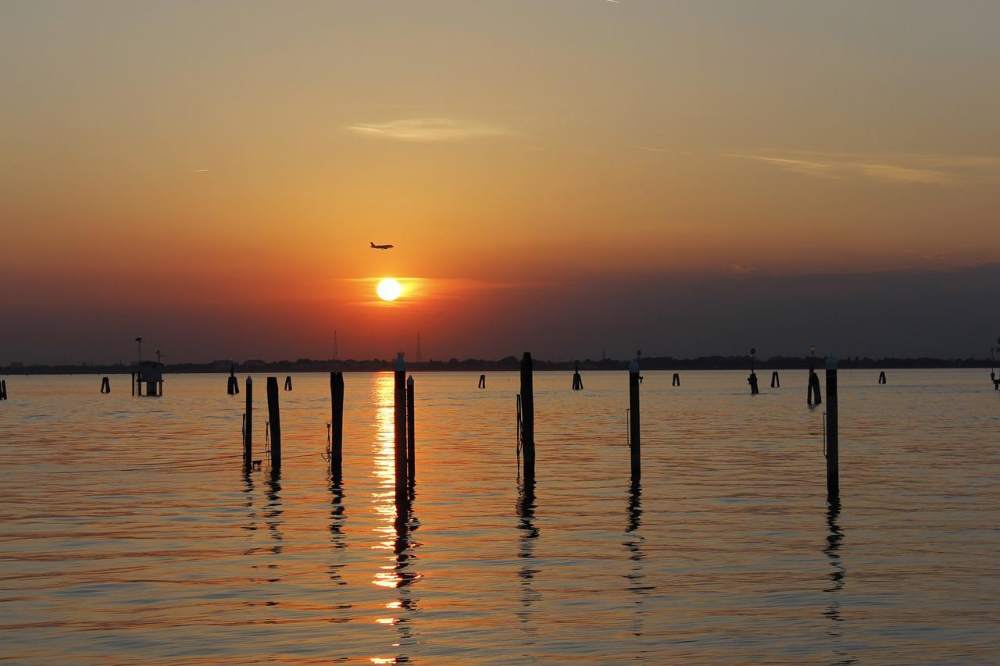 Is this excursion by bike or on foot worth-doing?
If it's your first time in Italy and you want to explore the island of Venice and its surroundings, maybe this is not the right excursion for you.
You should probably choose a hotel located in Venice and then explore the city. Otherwise, you could save money staying in Mestre and then reach the city using the many trains or buses. It's likely that you can find a bus stop just in front of your hotel.
We do not suggest this excursion either because it's the cheapest way to reach the city. In  case you want to visit Venice, in fact, you will have to consider the ticket of the parking space.
So why would it be nice to discover this road by bike (or on foot)?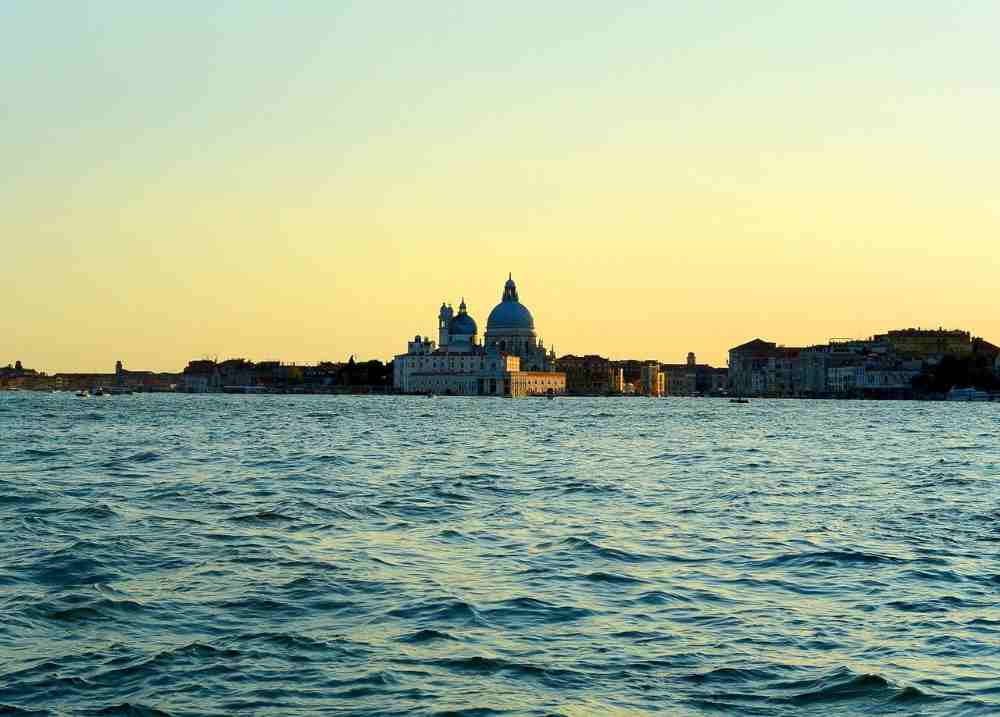 We think that this is one of the nicest bike paths you can do in the Venice area. In fact, exploring it, you will be surrounded by the typical environment of the lagoon and discover things that you cannot see going by bus, for example.
You will have the Marco Polo Venice airport on your left, the industrial area of Marghera on your right and the city of Venice Mestre just behind you. In front of you, the magic of the island of Venice that will seem to you like it's emerging from the water.
So in case it's not your first time to Italy and you love walking or biking, consider doing this excursion.
This is one the greatest scenarios you can see during your trip to Italy.