In this article we are going to share with you a simple guide about how to move and travel around Venice.
As you know, it is not so easy to get around Venice, especially if you have strollers or luggage with you. So many bridges and canals, in fact, make the transfers around the city very challenging.
However, the city has organized an efficient system of public transport: we are going to see each option you have, from the water buses (the vaporetti) to the famous gondolas.
How to travel around Venice by public transportation: vaporetti, ferries and Alilaguna boats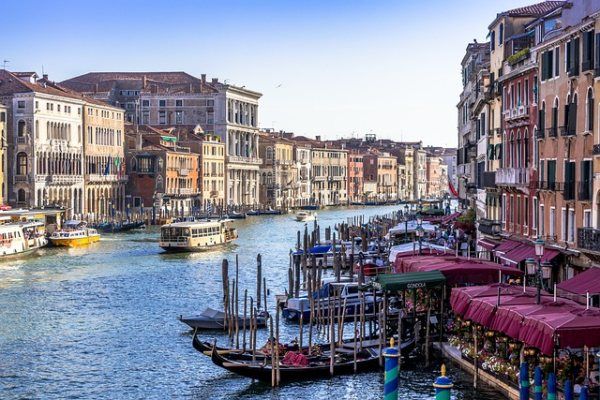 Venice's public transportation system is very efficient. Not only can you move easily from one place to another in the city, but also you can get rapidly from Venice Marco Polo airport to the city center (speaking on which we have prepared this detailed guide on 4 easy ways to get to Venice from Marco Polo Airport).
Let's see the main means of transport you have in Venice.
How to travel around Venice by water buses (called vaporetti in Venetian)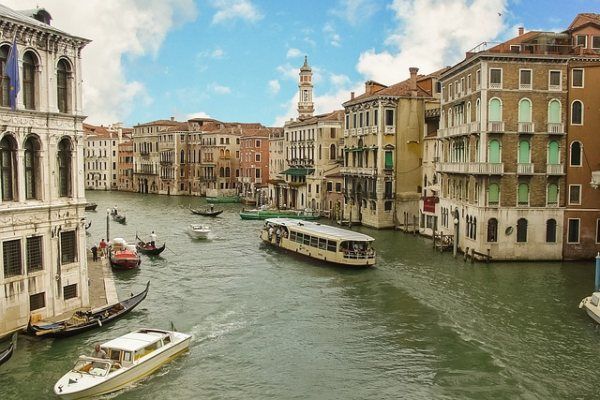 If you don't feel like walking or if you need to move rapidly, the first option to travel around Venice is to use a vaporetto.
They run every day 24/7 so it's the one of the best options you have. They connect many stops along the Grand Canal, the whole city center but also the nearby islands, like Burano, Murano and Lido.
Santa Lucia train station is one of the best connected points of the city with a water bus stop right in front of the train station. Also San Marco is a popular place to catch your vaporetto. Those places are often very crowded, though.
To know which vaporetto line suits you best you can refer to the following website: https://chebateo.it/.
Vaporetto tickets now cost 9,50 euro per person and have a 75 minutes' validity till the moment of validation.
In case you are planning to take many vaporetti during your stay, you can decide to purchase a 1, 2, 3 or 7 day card.
In order to decide whether the purchase of the card is convenient to you, you have to decide your itinerary beforehand. In fact, so many places in the historic center are easily reachable on foot and you don't need to take a water bus. Sometimes you just need 1 or 2 rides per day which means that you can just actually buy 1 or 2 single tickets.
The vaporetto ticket allows visitors to travel on the many lines offered by the vaporetti, excluding lines #16, #19, Casino line and the Alilaguna lines, which we'll see later. You can also travel on the water buses to Lido and Pellestrina, on the tramway (to Mestre and Mogliano Veneto) and on the People Mover. With this ticket, however, you cannot travel to or from the Marco Polo airport.
You can buy tickets online, at the ticket machines or at the physical ticket offices (the most famous one is in Piazzale Roma). However, if you want to save some time you should buy them online.
The ferry-boats (called traghetti, in Italian)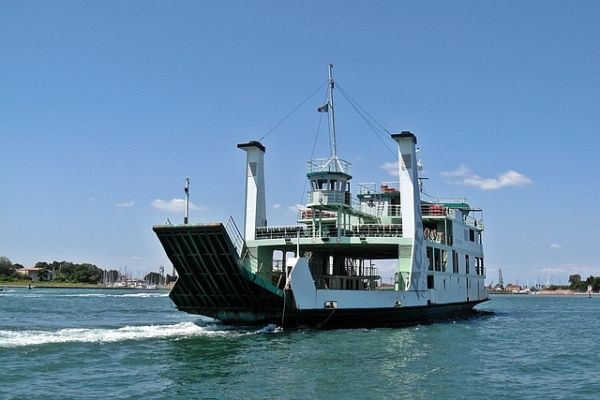 Another popular means of transport is offered by the ferry boats (traghetti).
The traghetto lines are the #17 and #11.
Line #17 connects Tronchetto to Lido or Lido to Punta Sabbioni (and vice versa), while line #11 connects Alberoni, on the Lido Island, to Santa Maria del Mare, on the Pellestrina Island.
Ferry boats are particularly interesting because they can also transfer vehicles, motorbikes and even buses and trucks. Of course you have to purchase the tickets for you and all the passengers, besides the one for your vehicle.
Much more info about prices are available at this link: https://muoversi.venezia.it/en/content/ferry-boat-4.
The Alilaguna public service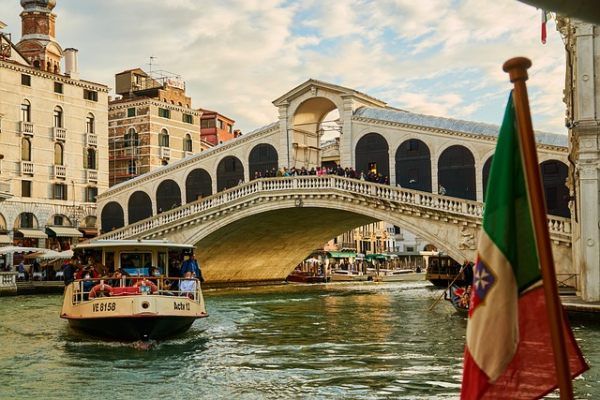 The public transport lines that connect Marco Polo airport to Venice city center and its major islands are offered by Alilaguna.
With Alilaguna you can also move from the Marco Polo airport to the cruise port (located on the island of Tronchetto): check the red line itinerary for more info.
Depending on which is your final destination, you can purchase tickets starting from 8 euros per way. At this link you have all the itineraries offered by Alilaguna and the related prices.
Of course you can buy the tickets online or you can purchase them at the ACTV ticket offices.
How to travel around Venice by private transportation: taxis and gondolas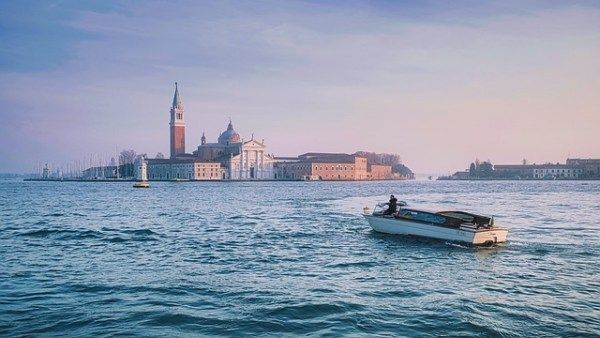 If you want to move quickly around the city or if you simply want to experience a different side of Venice, you can also choose among the different private transportation options.
Let's see what Venice offers.
Private water taxis (taxi acqueo, in Italian)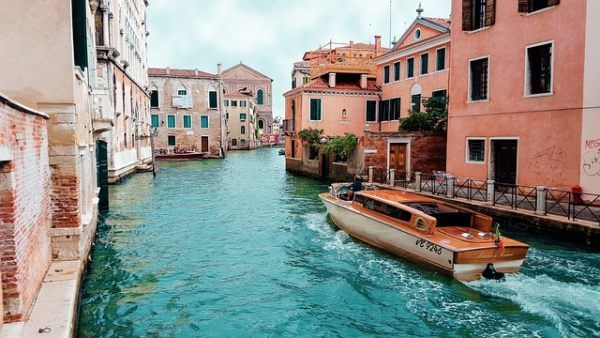 Water taxis are a popular means of transfer because most of the time you can arrive at the exact point you need.
As they are smaller and they do not need to make intermediate stops, unless they are asked for, they are also faster than the public transport lines.
Many hotels in Venice have their private docks so that taxis can easily make you get there.
Of course, they are also more expensive than water buses.
Should you know more, we have prepared this detailed guide on how much is a Water Taxi in Venice.
Gondola ride: a timeless experience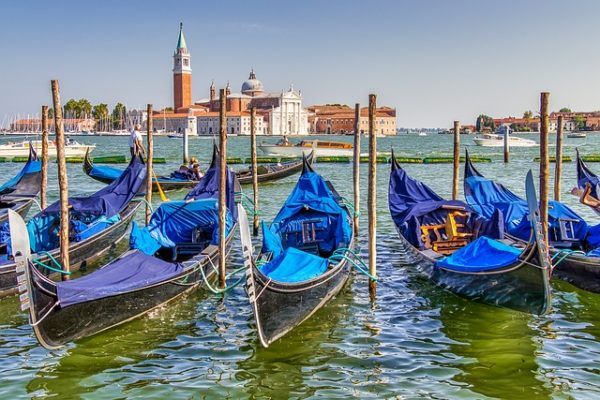 During your Venice vacation, you certainly want to do one of its most iconic experiences.
Having your first gondola ride is certainly a moment that you cannot forget. However, even if they have been the main means of transport of the upper classes in the past, nowadays they are no longer considered as this.
They are indeed a great excursion during which you can explore the city and its most important symbols, like the Bridge of Sighs or the Rialto bridge, from Venice's true element: the lagoon.
Prices vary according to many elements, so we had prepared a full guide on itineraries, prices, conditions and tips.
Land services: buses, tramway, trains and land taxis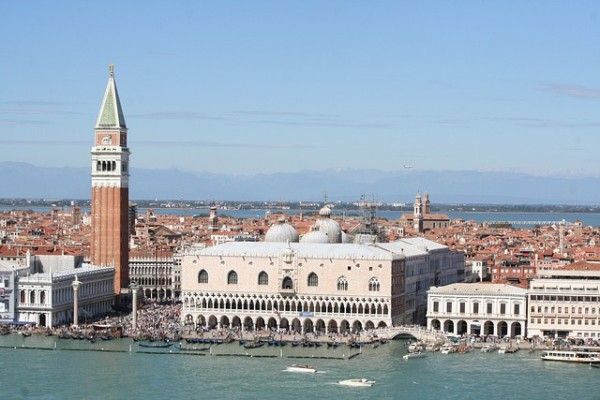 In this article we have shared with you all the public transport options you have to move around the city and the lagoon.
However, there are many options to actually get to Venice.
In fact, buses connect Piazzale Roma with Mestre and other cities in the mainland. Also the tramway is a popular and fast way to move to and from Venice's Piazzale Roma. If you want to move to other cities, you can consider trains. Santa Lucia train station is in fact in front of the Grand Canal.
Lastly, you also have the possibility to take a cab (land taxi) and arrive in Piazzale Roma.
To sum up, you have plenty of choices to travel around Venice. You just need to know what you want to do during your stay and organize your itinerary accordingly.
Just keep in mind that we have not mentioned the most important means of transport: your feet!