Let's answer the most difficult question: how many days do you need to visit Venice?
You know it's tough because there are many conditions involved. The most important one is what you are interested in. Venice can satisfy so many visitors' needs that it can take from 1 day to actually 1 week to see it properly.
In this article, we are going to give you a guide on what you should remember while planning your perfect itinerary. So, let's find out immediately how many days you actually need to visit Venice.
How many days should you spend in Venice: some itineraries to enjoy the city by the lagoon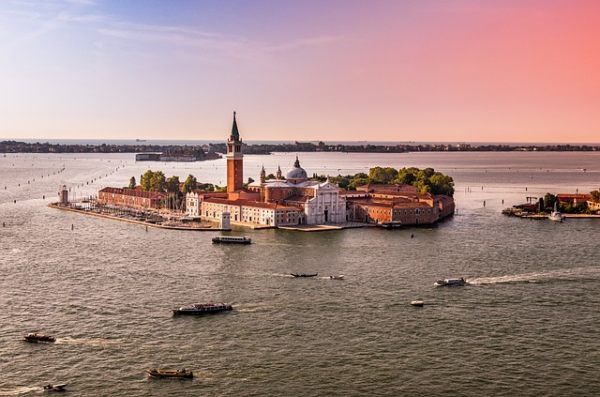 Venice is so rich in things to do and visit that can be very difficult to organize the perfect itinerary. Not only the city is a treasure chest of incredible palaces, museums and marvelous streets, but also the nearby islands.
So, how can you actually decide how many days to stay in Venice?
If you are likely to visit the city once or twice, it is necessary that you make it worth it. Reading our article, we are sure that you will find some interesting tips and advice to make the best out of your visit.
Some things to consider before planning your days in Venice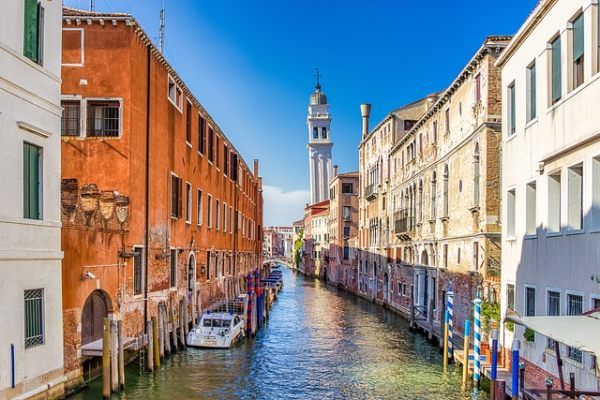 Are you more interested in visiting the local museums? Or do you prefer getting off the beaten tracks?
Are you interested in doing some unmissable experiences like your first gondola ride or the visit to a glass blowing factory? Or maybe are you more of a guided tour kind of person?
These questions need an answer before starting planning your tour of the city.
Consider also that to visit many attractions you should book them in advance, like the Doge's Palace or the Teatro La Fenice, speaking of which you should definitely visit the official website to find any show availability during your stay.
Anyway, let's find out how many days in Venice are perfect for you.
Is one day in Venice enough?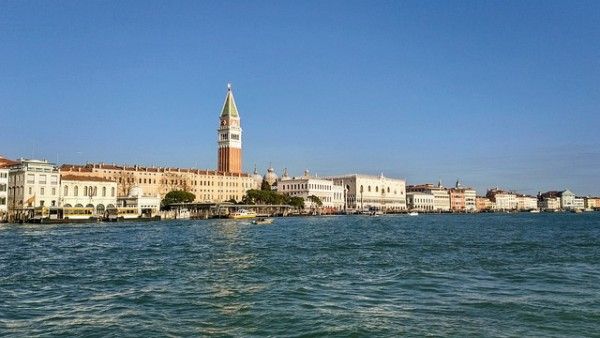 We understand that many of you will have just a day to visit Venice. There are so many other beautiful cities in Italy that you want to explore and you simply cannot stay longer.
If this is the case it's just fine. However, if you have the possibility to stay longer than a few hours, the better.
Spending at least one night here, in fact, will let you explore the city during the evening when you can choose a great restaurant and try the local food specialties.
In the early morning, what's better than going to the Rialto area and watching the fishermen setting up the local Rialto market?
As a matter of fact, in our opinion, one day is too tight to explore the city as it deserves.
However, which should the unmissable stops be during your one day trip?
What to do in Venice in one day: a simple Venice itinerary
It's likely the first thing you will see of Venice will be the Santa Lucia train station or Piazzale Roma. They are very close to each other and they are perfectly connected to the main attractions of Venice.
From here, in fact, you can start your walking tour to the Rialto bridge, the most famous bridge on the Grand Canal, passing through the San Polo district or the Cannaregio district. Once you have seen the white majesty of the Rialto bridge and its beautiful surroundings, you can either choose to take your time to have a nice aperitif, or to continue your tour to the queen of the squares: the famous St Mark's Square (Piazza San Marco).
It will take you some time to explore it, even if you are not going to enter the Basilica or the Doge's Palace.
Now it's time for lunch and you can find dozens of restaurants in the Castello district which is right behind the square.
After that you can continue your tour returning to your starting point passing by the Dorsoduro district. Choosing this itinerary, you will see the Academy bridge (Ponte dell'Accademia) where you can have the most enchanting view of the Santa Maria della Salute Basilica.
Then you can continue to Campo Santa Margherita, the center of Venetian nightlife. Here you can spend some time enjoying your spritz (or any other drink) with cicchetti.
Now it's time to come back home! However, there are so many things to do in case you have the possibility to stay longer! Let's see!
Are 2 days in Venice enough?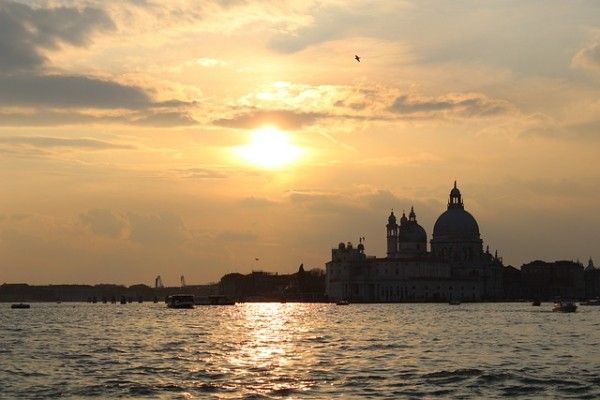 We strongly think that 2 days is the minimum length for your Venice trip.
As in one day you will just be able to see the most important attractions (which could also be very stressful as they are very crowded most of the times), during a 2 day trip you can do many more things.
You can relax while visiting quieter areas of the city, like Cannaregio or Castello, and you can actually get inside some of the museums we have been talking about before. Just book your tickets to the Doge's Palace, to the Guggenheim Collection or to the Academy Galleries and you will be able to jump inside another face of Venice.
If it's not the museum that really thrills you, however, you can also decide to join a guided tour or a food tour. Or even take your time to do your gondola ride across the Grand Canal. It's just up to you.
What to do in Venice in two days: a simple itinerary
On the first day you can do the basic itinerary we showed you in the previous paragraphs.
The following day, instead, will be perfect to do all the other activities we mentioned. For example, you could do your gondola ride or return to St Mark's square and visit the Basilica or the Doge's palace.
In case you are interested in the museums, Venice has plenty of choices: the Gallerie dell'Accademia, the Guggenheim and Cà Pesaro are just some of the most famous examples.
If you are in Venice from April to November (check out the dates first), you can also visit part of the Biennale, located in the Castello district.
For your night also you also have plenty of choices, but for some of them you shall book them in advance. Read here what we consider the 10 funniest things to do in Venice when the sun goes down.
If you have more days, what should you do in Venice?
Are 3 days in Venice enough?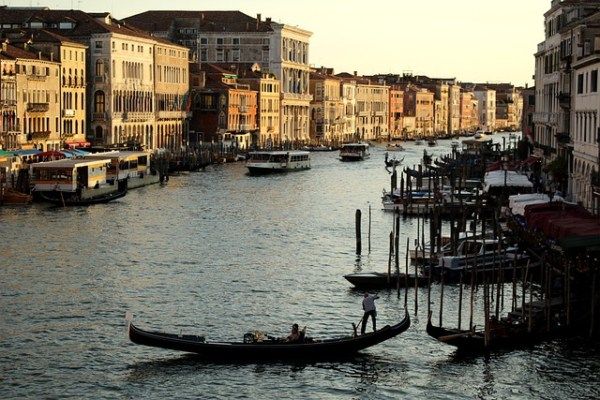 We think that 3 days could be a great choice for your Venetian holidays.
In fact, not only can you visit the main attractions of the city and wander through its beautiful districts, but also visit nearby islands, like Murano, Burano and Torcello.
Would you like to know more?
What to do in Venice in three days: some ideas for your itinerary
If it's your first trip to Venice, 3 days are great to start getting to know more about the city.
You can spend the first two days exploring the city as we saw earlier and enjoy the third day visiting the surrounding islands.
Definitely Murano, Burano and Torcello are the most selected islands of the Venetian lagoon. Murano, in fact, is famous for its glass blowing factories where you can actually see the glass masters at work. Burano, instead, is famous for its great colored houses and for lace making art. Finally, the little island of Torcello completes the itinerary. It's small, wild and rich in historical ruins since it has been the very settlement of the Venetian lagoon.
Since we consider that a 3 day itinerary could be a great choice, we have prepared different tours ideas in this article. Check them out!
Are 4 days in Venice enough?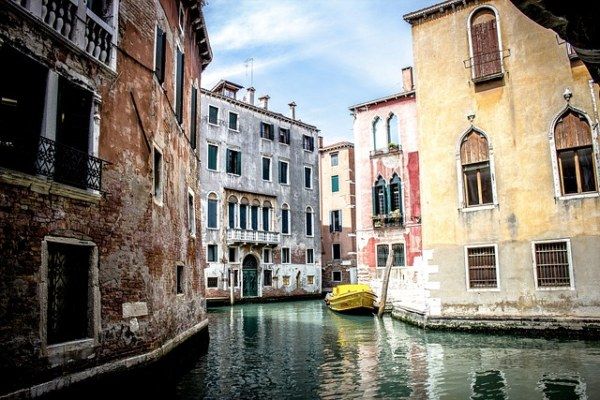 4 days to spend exploring the floating city are great. In fact, not only could you try new experiences in the city but also start exploring the vicinity.
Depending on what you like, in fact, you can try more guided tours and experiences, visit more islands of the lagoon and also explore the nearby cities, like Padova, Verona or Treviso.
As a matter of fact, it depends on you what to choose for your fourth Venetian day!
What to do in Venice in 4 days: some ideas for your itinerary
It wouldn't be fair to place a four day itinerary here because it largely depends on your preferences, like we said so many times.
However, what do we consider the greatest things to do as locals?
Surely, we would do something typical. For example, we would spend some time at the local bacari to taste the delicacies of the Venetian cuisine. We would relax sitting by the lagoon drinking a spritz or some wine and enjoy the sunset. Also, we would just try to get lost inside the narrow streets: it's the best way to find the hidden gems of the city.
However, you could also go to the island of San Giorgio Maggiore, in front of St Mark's square, and visit the famous Borges Labyrinth, or go to the Island degli Armeni to watch with your eyes a great part of the history of Venice.
If you are here during summer, you could also think of spending a day at leisure in one of the many beaches of the Venice Lido.
In case you want to explore more about the Veneto region, you could decide to take a train or a bus and explore the beautiful cities of Padova, Verona, Vicenza and Treviso.
It is simply up to you!
5 days or more in Venice are too much?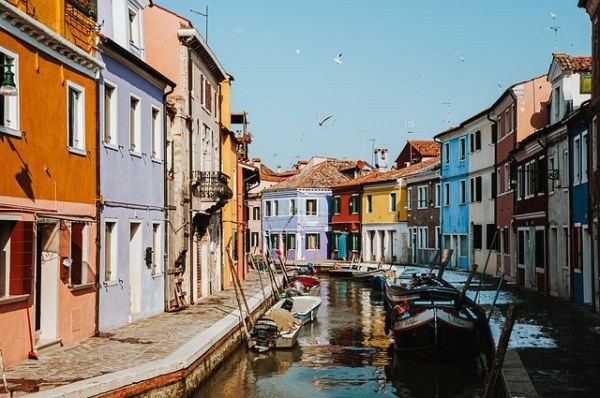 Just as we saw in the previous paragraphs, you can do anything you want with more than just a couple of days.
It is completely up to you and your needs decide to spend the day on a private boat visiting the lagoon or take the ferry boat and explore the southern islands of the lagoon.
What we would like you to remember is that there is so much to do and see in this great city that you simply just can't get enough!
Most of the things you are planning, however, depend on the time of the year in which you are coming. Consider if it is the high season (Carnival, for example), or if it is the high tide period (typically Autumn and Winter till March).
However, once you decide what you don't want to miss it gets so much easier arranging the perfect itinerary for you!