Venice at night is simply delightful. You could walk around the center discovering the main attractions on your own, or you could decide to do something fun and truly unexpected.
For many people, Venice is a city to live just during the day. When the sun goes down, however, exploring the city could be such a magic experience.
So let's find out how Venice could be a great city also for the nighttime!
What to do in Venice at night: the 10 most incredible activities to enjoy the city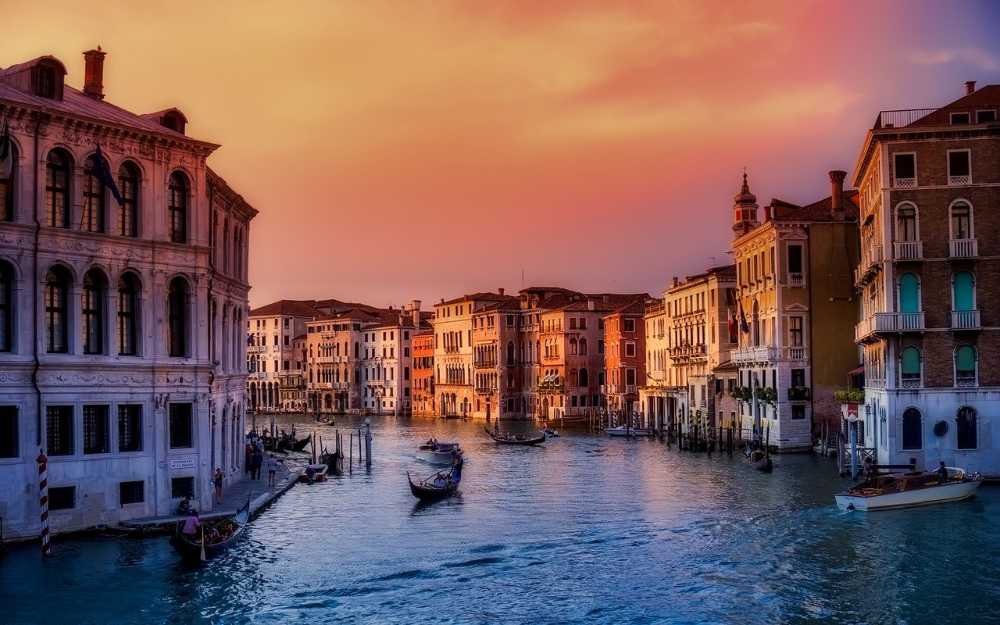 The activities we are going to share with you will show you Venice and its main symbols, like Piazza San Marco, under, literally, a different light. Reading through the article, you will discover that nighttime Venice is a lively experience you certainly won't miss.
So here there are 10 interesting things that we promise will surely enrapture you. Among music events, elegant boat rides, fine dining and iconic bars, let us introduce you to the amazing Venice by night.
10. Explore Venice 's most iconic sights when nobody's there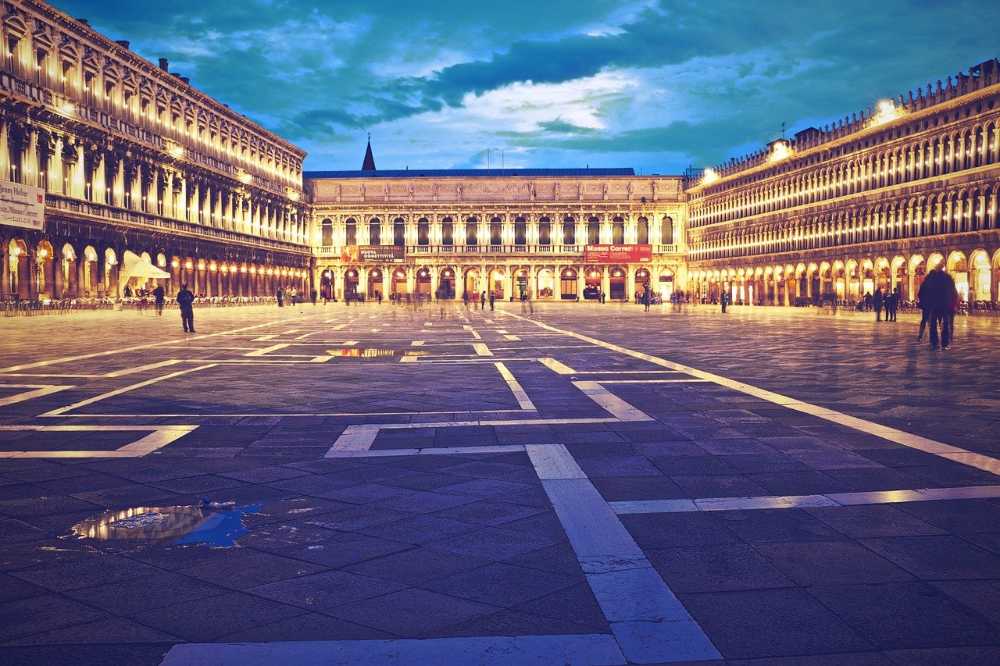 Ok. We are starting from something that must seem obvious to you. Anyway, exploring Venice 's narrow streets (called calli) at night is amazing.
You could wander through the most amazing sights without fighting crowds and see places like the Rialto bridge or San Marco square almost empty. Could you imagine the Doge's Palace without a crowd in front of it?
Additionally, crossing one of the bridges over the Grand Canal when nobody's there will be a truly romantic and unforgettable experience.
If you are looking for an even quieter evening, however, continue your walking tour down Riva degli Schiavoni and admire the sun going down in the lagoon. In the background, you will see the marvelous Island of San Giorgio Maggiore, facing Saint Mark's square.
It's an experience that surely will leave you amazed.
9. If you are looking for live music, visit Venice Jazz club
Instead of going in Rialto and San Marco area, if you are looking for something more lively, you should definitely choose the Sestiere of Dorsoduro (for further details read point #1 of the article!).
Located somewhere between Cà Foscari University and the Accademia bridge, there is this little place, Venice Jazz club, one of Venetian most famous bars.
In an intimate venue, you can attend live music concerts in a full bar. If you like jazz music, you should definitely come here.
8. Spend some time at Venice Casino, the oldest in the world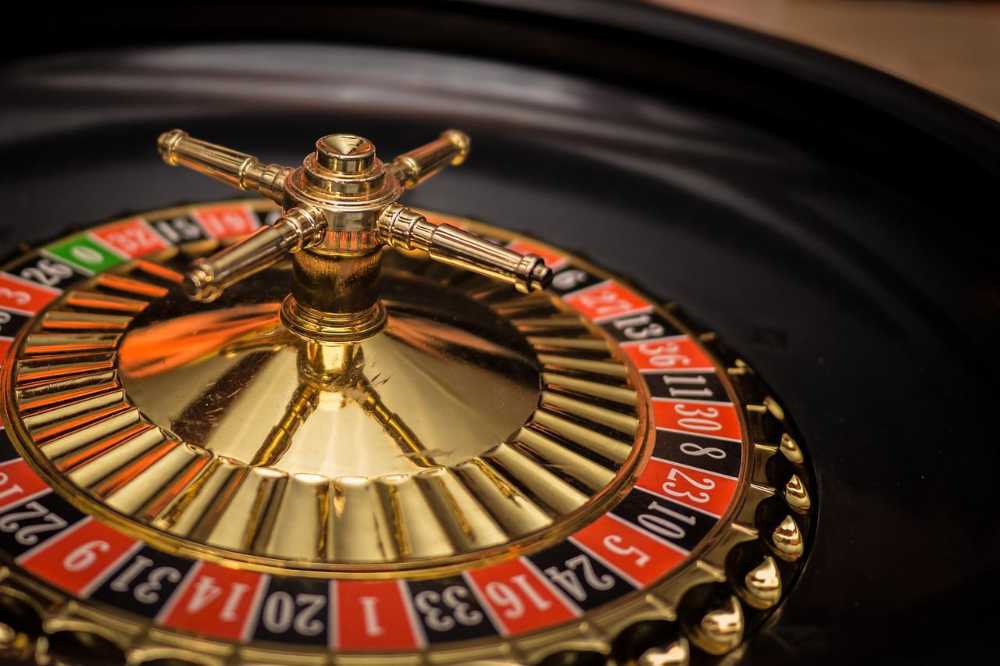 It was opened in 1638 and it is still selected by an international clientele.
It is housed in the historical center of Venice, in Cà Vendramin Calergi, a great palace facing the Canal Grande which has been home to the great Richard Wagner, to whom is also dedicated the local museum.
In the first floor of Cà Vendramin Calergi you could also host your private events or dine.
7. What's better than a moonlit gondola ride in the Grand Canal?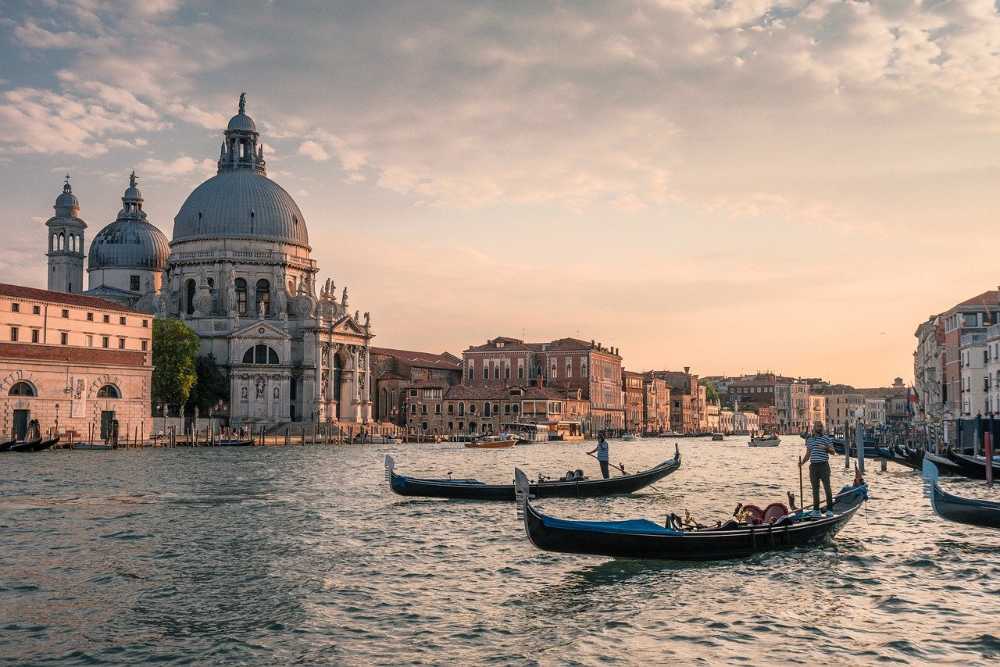 A gondola ride is a dreamy experience for most of the visitors of Venice.
Exploring Venice from the Venetian lagoon will introduce you to another side of the floating city. Not only the city is empty, but also the canals.
Everything is quiet and still and you could live a really peaceful moment.
Please note that gondola rides at night are a little more expensive than the day ride, but the emotion you would experience is totally worth it.
You can find out all the info you need about gondola rides in this article!
6. Reserve your seat at the most iconic bar of Venice: Harry's bar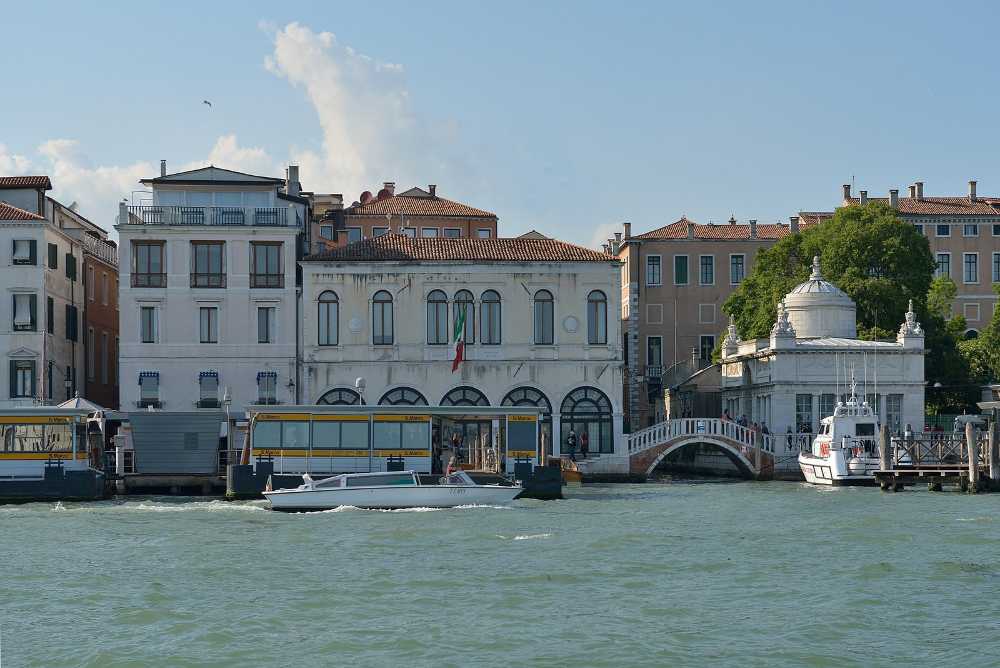 Very close to Saint Mark's Square, Harry's bar is something more than just a bar or a restaurant. Opened in 1931 by Giuseppe Cipriani it became a popular place for writers, artists and Hollywood stars.
Could you imagine that you can have a seat at the same place as Gary Cooper, Katherine Hepburn, Ernest Hemingway or Joe di Maggio?
Such a rich history made the Italian Ministry for Cultural Affairs name this bar National landmark  in 2001.
5. Another iconic place you cannot miss: Caffè Florian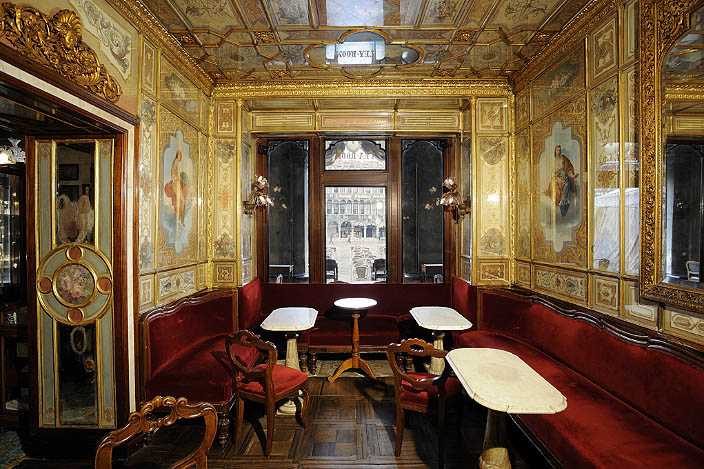 We are back to Piazza San Marco, at the oldest café in the world. Opened in 1720, it maintains the elegance of the past.
Here you can have the most exquisite coffee, wines or desserts while cultural events or art exhibitions are taking place. Live orchestra, with the most talented musicians are each evening.
According to your desire, you can have indoor and outdoor seating and we could not suggest to you what to choose: either choice you make will be an extraordinary experience in itself.
Don't expect a cheap check, though!
4. Sip your drink at the most famous skyline rooftop bar of Venice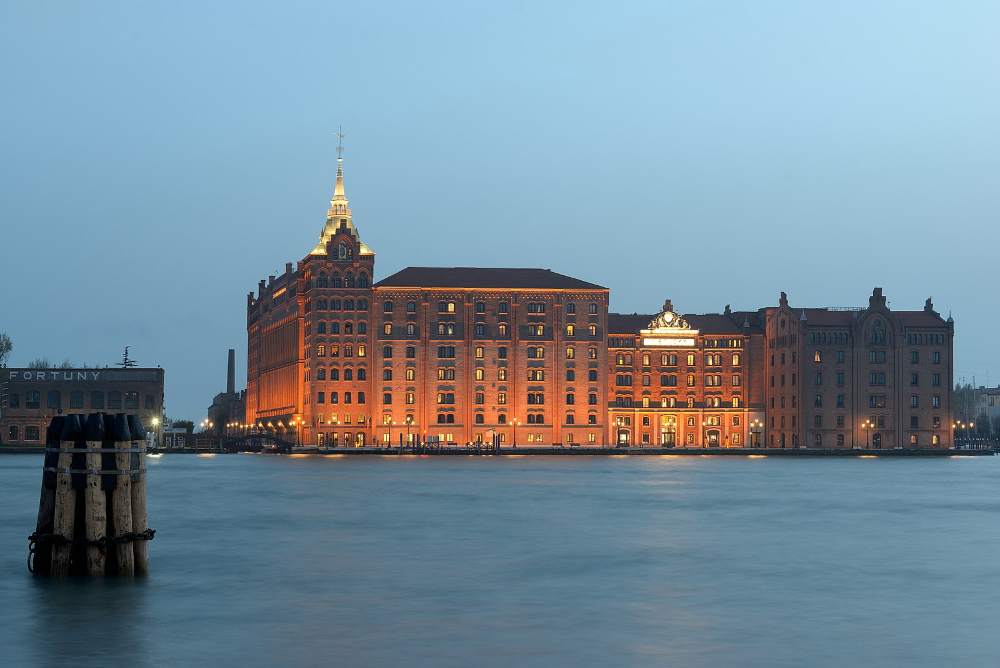 When visitors come to Venice, they usually focus on the main island and they limit themselves just to the main attractions.
However, in front of Fondamenta Zattere, there is Giudecca Island. It is famous because here you can visit the famous church of Redentore but also because here you can have a classy aperitif at the Hilton Molino Stucky Venice.
Order your delicious cocktail at the bar on the eighth floor, while you enjoy the best panorama of the main island of Venice.
It's a vision you will never forget.
3. Take the exclusive opportunity to visit the San Marco Basilica at night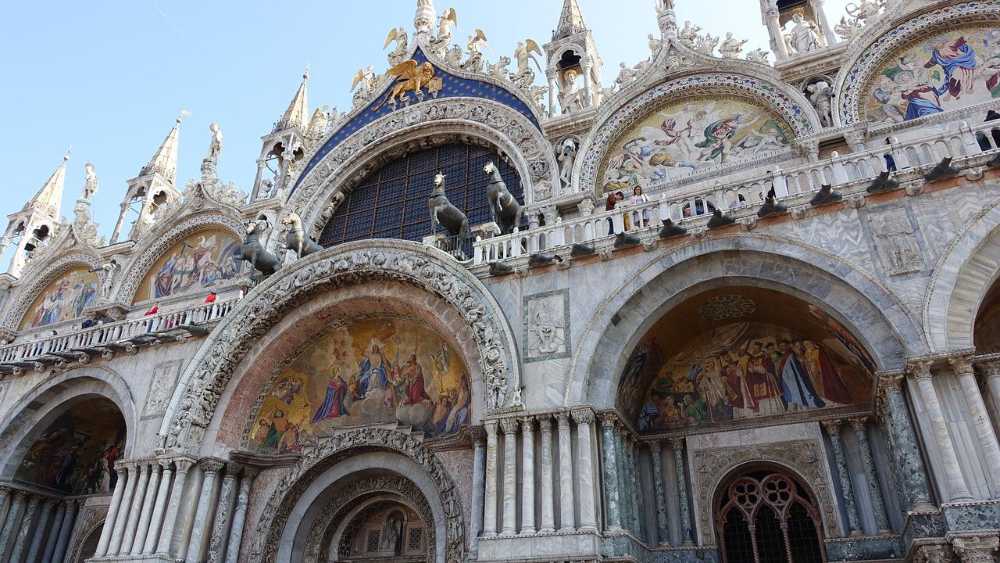 Saint Mark's Square is more quiet at night. You will admire the Doge's palace and the St Mark's Basilica accompanied only by the moonlight.
What if we say that sometimes it is possible to visit the Basilica of San Marco at night?
If you are interested to know more about the shining and golden Basilica (you will not discover how shining and golden till you get inside), we recommend booking a small group tour.
A private guide will share with you the history of the Basilica and the story of the Serenissima.
If it seems to you that the exteriors of the Basilica are extraordinary, you will not believe the beauty your eyes will see inside.
2. A night at Teatro la Fenice, the Venice opera house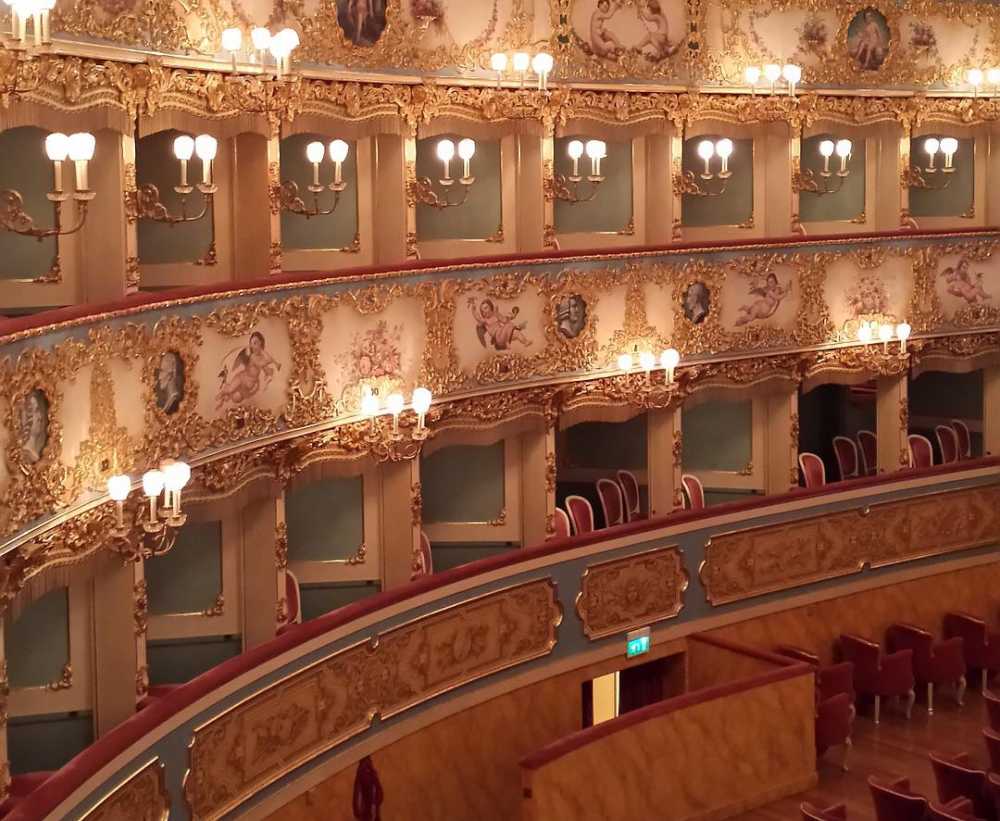 Teatro la Fenice makes the history of Venice. In the XIX century it became one of the most famous theaters in Europe, hosting the premieres of Gioacchino Rossi and Giuseppe Verdi.
Here you can access a variety of works, like operas, but also ballets and dance performances.
For Venetians, it is such an honor to attend the events organized by La Fenice. If you decide to spend your night here you will certainly understand why.
1. Spend the night in Campo Santa Margherita, the heart of Dorsoduro Sestiere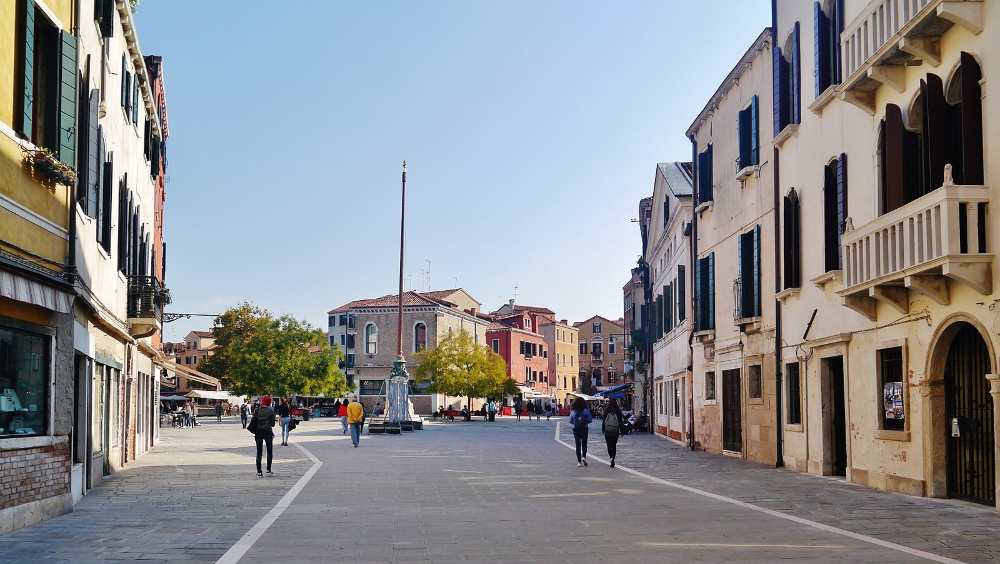 After giving you all sorts of advice considering the great symbols of Venice, we would like to end our list with the most important for the Venetian nightlife.
In fact, young people and students from the local university gather here to have an aperitif or dinner in one of the many restaurants and bars of the square (actually a 'campo', because the only square in Venice is St Mark's).
It's the perfect place to taste Venetian cuisine, to try an aperitif with the typical ombretta (glass of wine) and cicchetto (Venetian tapas) or simply to understand more about the local culture.
During summer nights it's not uncommon that the University or local associations organize events and parties where everyone is more than welcome.
It could be the most genuine night moment to live in the city.
For your night tour in Venice, which experience would you choose?
Exploring Venice when the night falls could be the most beautiful moment to live here.
Everything is so quiet and you could take your time to do exactly what you want.
But besides the calmness, the moonlight is such a romantic touch for Venice. We cannot help but tell you that also wandering through the city without a specific destination could be the perfect and unforgettable emotion.
Indeed Venice is one of the most romantic cities in the world, isn't it?