Venice for 3 days could be a perfect dream but what could you do? You can discover all the main attractions of the city and have enough time to let yourself wander through the city without a clear destination in mind.
Being a city with so much to see and discover, there are so many combinations of itineraries you can create. For these reasons, we have decided to create 3 different itineraries for your 3 days in Venice, based on specific interests.
Let us share them with you!
3 Days Venice Itinerary: 3 things you have to know before coming here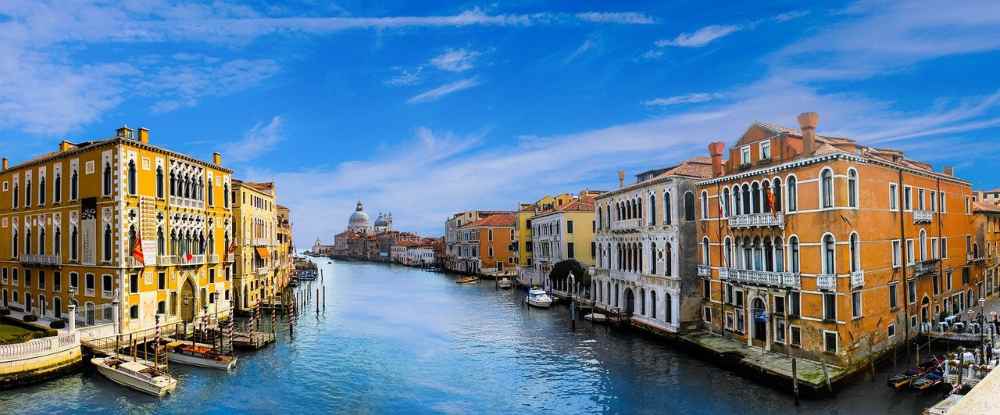 In this article, you will find the itinerary based on art & culture, Venetian craftsmanship and an itinerary based on the most important spots of the city.
Let's discover them all but, before we start, let us give us some important information about our city.
Since the city is so full of things to do and see, it's important you take care of your Venice itinerary beforehand.
Check your traveling period in advance: is it high season?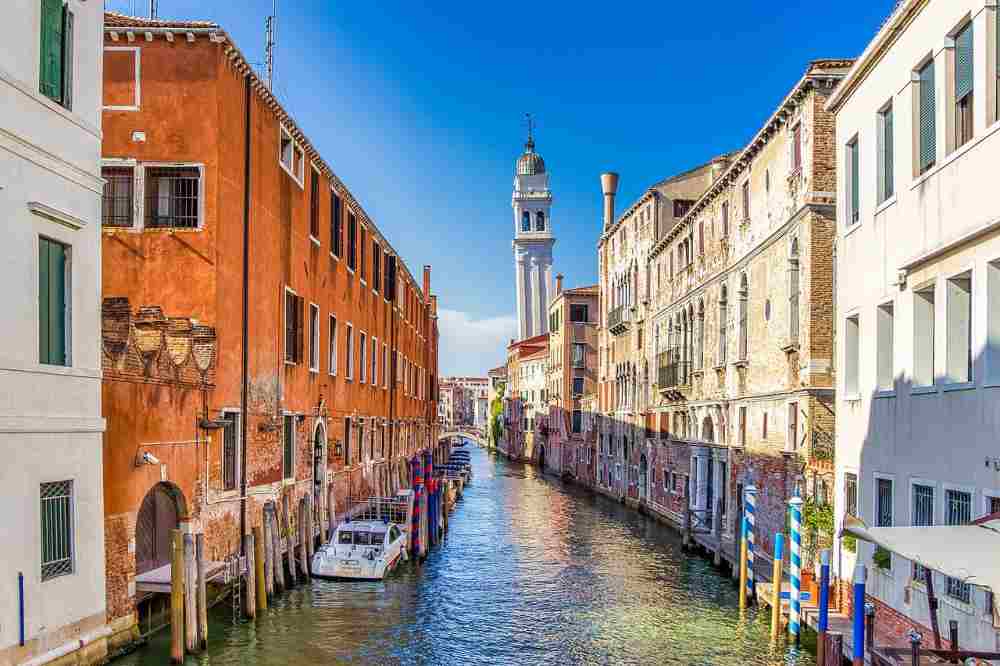 You have to consider, in fact, that the city is full of tourists any time of the year. You may find less people during autumn, due to the phenomenon of acqua alta (high tide). Anyway it is usually a touristy destination.
Additionally, there are many periods of high seasons here: for example, Carnival (around February and March), Redentore (the third Sunday of July), the Film Festival at Lido (on the first days of September), etc.
During these periods the city is often crowded and prices are higher. Nonetheless, you could dive into its culture and traditions in the most effective way.
Reserve your tickets to visit Venice in advance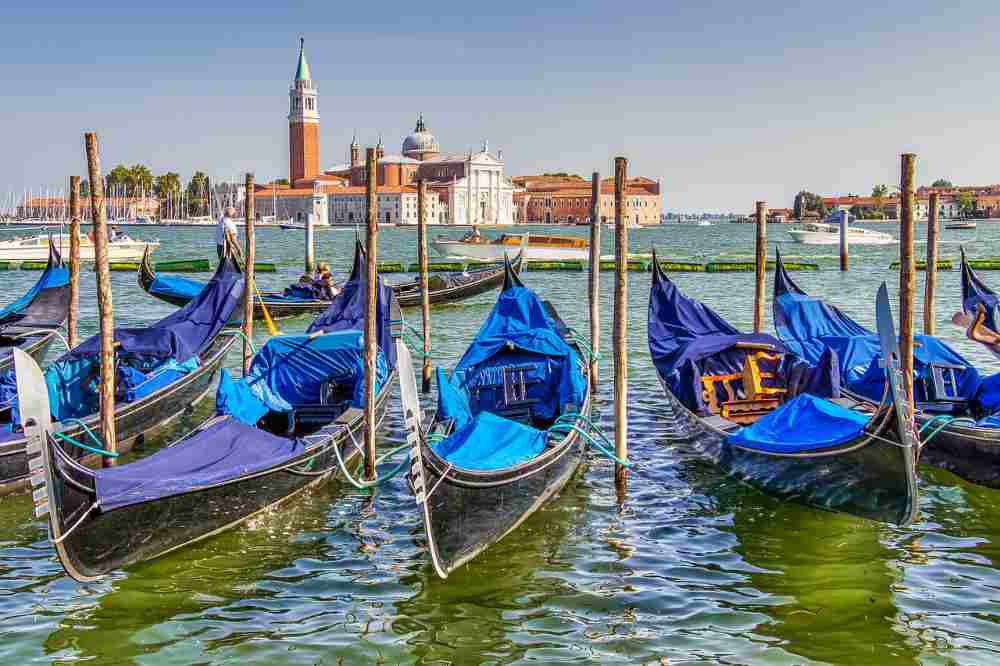 Anytime you select to come to Venice, you should take care of your reservations in advance. May you want to discover the Doge's Palace or Basilica di San Marco, it's important you check tickets availability in time.
Furthermore, from January 2023, there will be an entrance ticket to the city. In case you decide to stay overnight in Venice, please note that you should automatically have your ticket reserved.
Take care of your luggage before you come to Venice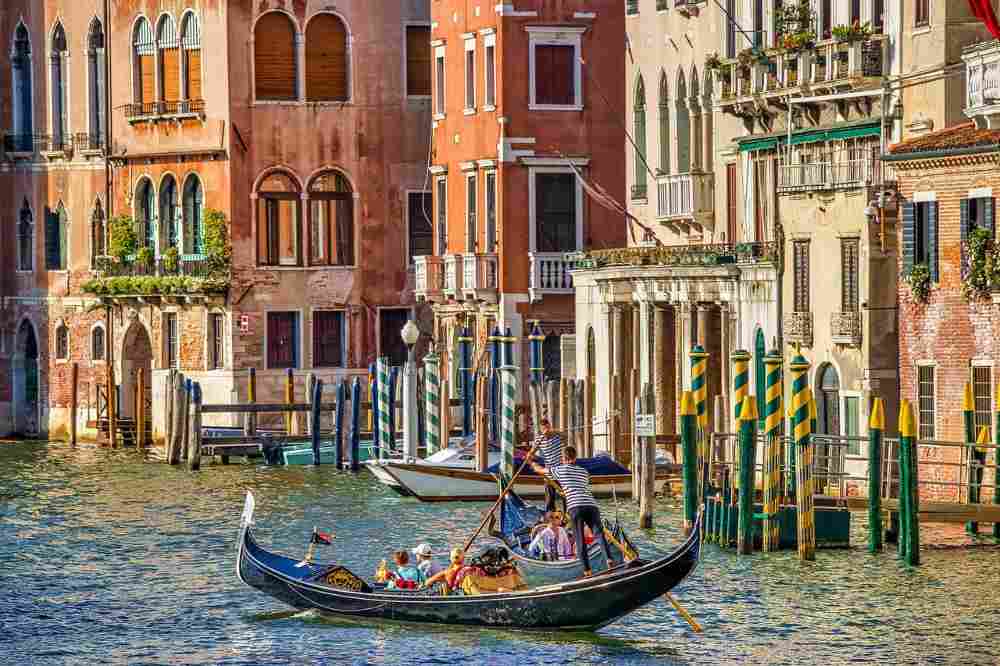 Do you remember our article on Venice DOS and DON'TS?
One of the first things to do while planning your Venice vacation is to organize your arrival. If you are traveling from Marco Polo airport, you could decide to take a water taxi directly to your hotel or use public transport.
Either way you choose, consider that moving around the city with your trolley could be a challenging experience!
All these considered, Venice is such a magic place to explore.
We hope that our advice and our 3 Venice itineraries will let you enjoy your 3 days in the city at its best.
Itinerary #1: Main attractions of Venice;
Itinerary #2: Venice Art & Culture;
Finally, Itinerary #3: Venice craftsmanship.
Itinerary #1: 3 days in Venice discovering its main attractions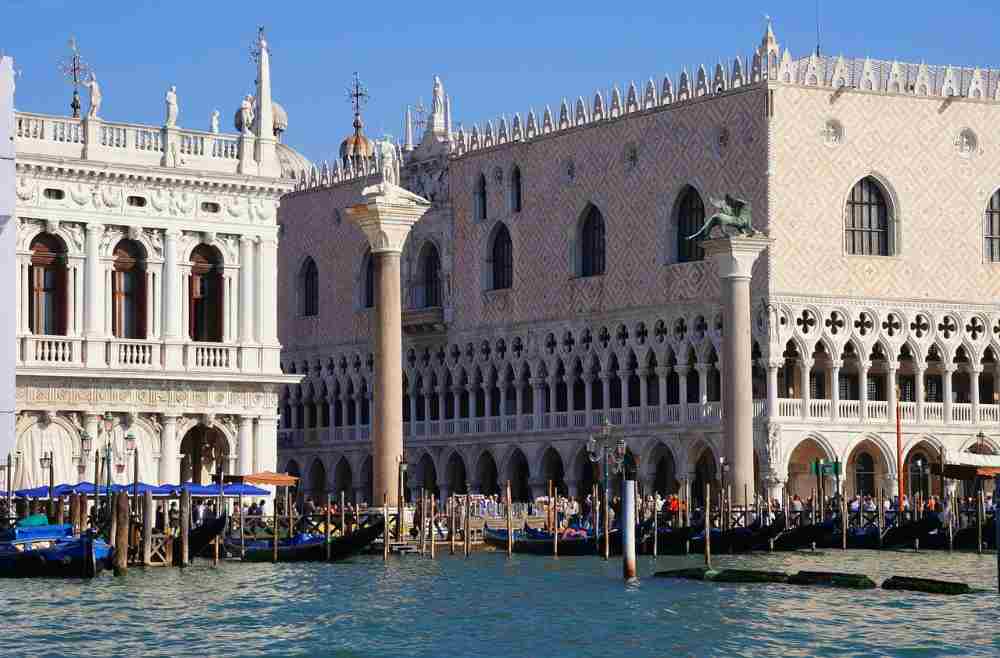 Day 1: from Santa Lucia train station to Piazza San Marco
The itinerary to Rialto bridge
The first thing to do once you arrive in the floating city, whatever is your reason to come to the city, is to go to San Marco Square.
Going outside the railway station you will see right in front you one of the most important bridges of Venice crossing Grand Canal, Ponte degli Scalzi.
To go to San Marco, you can simply cross the bridge and then follow the signals to Rialto bridge. The tiny streets ('calli' in Venetian) you will discover belong to San Polo Sestiere, one of the six quarters of Venice.
If you prefer not to cross Ponte degli Scalzi, you could just go outside the railway station to the left and follow the crowd. That wide street is called 'Strada Nova' (or 'Strada Nuova', which means 'new Street'). It's full of cafes, bars, restaurants and shops. It's a very famous shopping place for tourists.
Anyway, at a certain point, whether you choose San Polo Sestiere or Cannaregio (where there is Strada Nova), you reach Rialto Bridge, the most famous bridge. From here you can see the Grand Canal in all its beauty. You could see gondolas and water buses ('vaporetti' in Venetian) and take a look at the Rialto market.
It's such a lively place where you can jump into Venetian lifestyle and traditions. It's literally unmissable.
The road to Piazza San Marco
The second part of your day will be dedicated to San Marco Sestiere, in the heart of the city.
Take your time to explore the calli of this area of Venice. Stroll around the many shops, bars and bacari (a place where Venetians gather to drink wine and eat cicchetti, the typical Venetian tapas).
Many important attractions of the city are in this Sestiere. For example, Scala Contarini del Bovolo, an amazing gothic building with an amazing external multi-arch spiral staircase.
Not far from here, there is also the Teatro La Fenice. You can see the theater just from the outside or visit it (or spend a magic night in case you have reserved your ticket!).
Anyway, at a certain point, following the signals, or simply following the crowd, you will finally reach Saint Mark's Square.
Spend some time in San Marco Square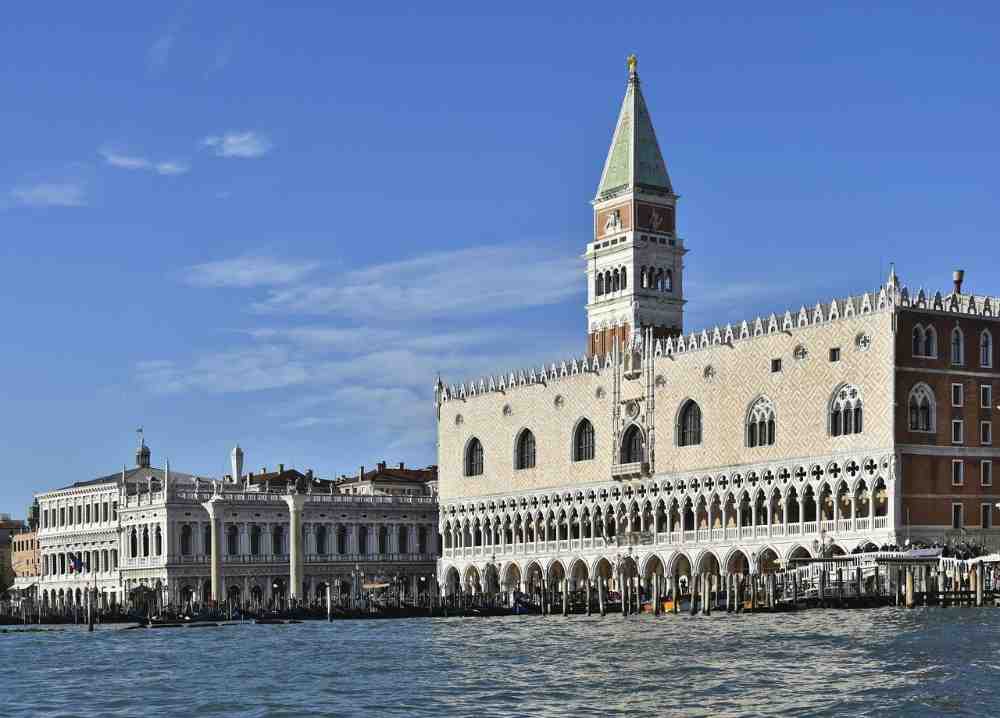 Your first day in Venice should end here. In this square (the only Venetian square!) you have multiple choices.
Before you start exploring the majestic square, however, take your time to see the main buildings surrounding San Marco. The Basilica with its bell tower (called Campanile di San Marco), the marvelous Doge's Palace (Palazzo Ducale in Italian). All these major attractions are just in front of you.
Reach Saint Mark's basin and admire the Venetian lagoon. From here you have a wonderful view of the island of San Giorgio Maggiore and of the Punta della Dogana with Santa Maria della Salute.
If you continue your walking tour and go beyond the square, you will see at your left the amazing Bridge of Sighs. If you have some time left you could also do the gondola ride of your dreams and pass beneath this bridge...
For your evening, you could pick up some of the best night activities we have collected here!
Day 2: Explore Venice less crowded areas
The second part of your '3 days in Venice' itinerary should be focused on Cannaregio or Dorsoduro Sestiere. If you like walking, you could visit them both.
Cannaregio Sestiere with the Jewish Ghetto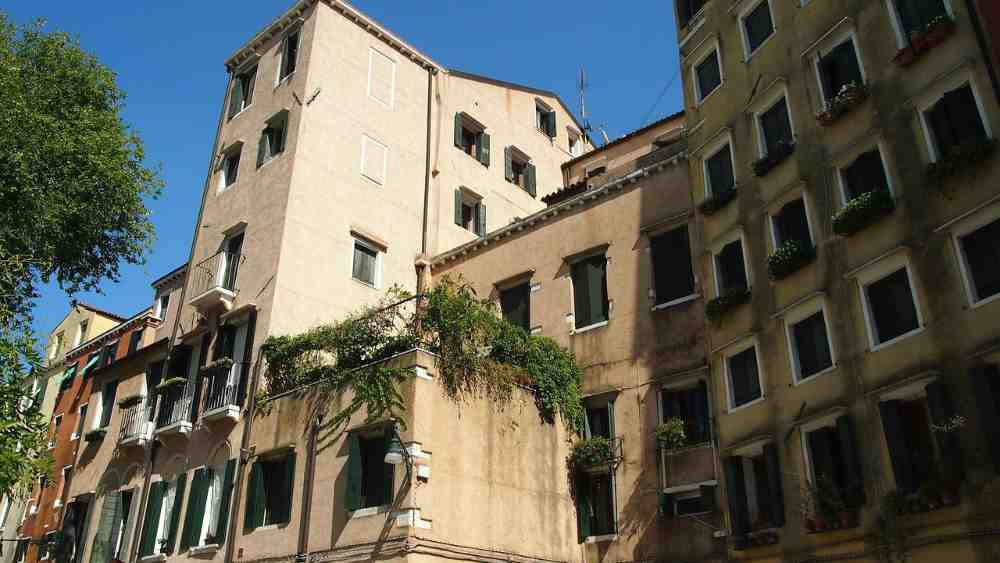 In the northern part of the city, there is Cannaregio sestiere.
On the first day of your Venice itinerary you just discovered its main road from the station to Rialto Bridge.
However, there is so much to see if you decide to focus on other parts of the quarter, which may be less famous but still amazing.
One of the first things to do is to visit the Jewish Ghetto. It is the oldest in the world, in the middle of the historic city. It was instituted in the XVI century by the Venetian republic and compelled many Jews to live in that segregated area of Venice.
Beyond the museums and many restaurants dedicated to the Jewish culture, it's a great place to go for a walk. The area is not so crowded, and it is usually very silent and picturesque.
Instead of coming back to Strada Nuova, you could continue exploring Cannaregio and reach the northern part of Venice. Here you would have a magnificent view of San Michele and Murano islands.
Dorsoduro Sestiere and the Ponte dell'Accademia
Exploring the Southern part of Venice is also amazing. Dorsoduro is the name of one of the greatest quarters of the city. Here you can discover some of the most important museums of Venice but also enjoy the vibrant nightlife of the city in Campo Santa Margherita.
You don't have the Rialto bridge but you can visit another of the most important bridges on the Grand Canal: the Accademia bridge, close to the Gallerie dell'Accademia, museum dedicated to the XIX century Venetian art.
Within a short walking distance, there is the Peggy Guggenheim collection, a great modern art museum, and Santa Maria della Salute church.
This area of Venice is also important for students. In fact, Cà Foscari University's main seat is here, a great palace facing the Grand Canal.
If you like to end your second day of your Venice itinerary in Dorsoduro, you will have so many choices. As an example, you can go to Fondamenta Zattere to enjoy the most wonderful sunset or to Campo Santa Margherita and select one of the Venice restaurants to enjoy the most exquisite dinner.
Day 3: A day trip to Murano, Burano and Torcello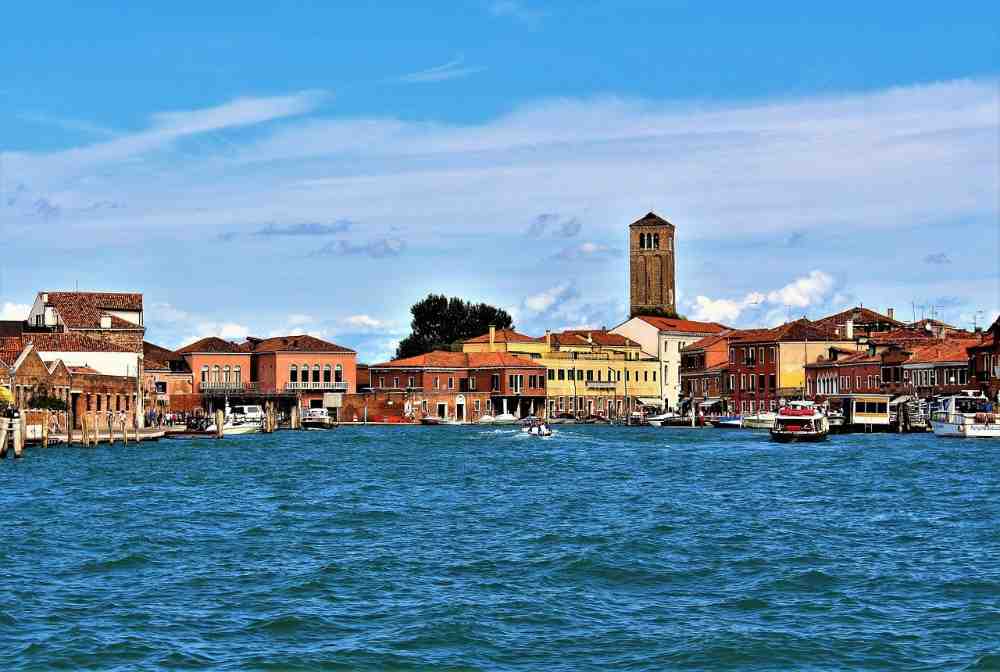 For your last day of your Venice itinerary you could choose to explore one of the museums and palaces we mentioned, like Doge's palace or St Mark's basilica. Or you could save some time to finally do your gondola ride. It is definitely up to you and to your preferences.
However, if you are traveling during spring and summer, we would like to share our recommendation: book a guided tour and explore the main islands of the lagoon!
The island of Murano
In the northern part of the lagoon there is Murano, an island which is actually famous all over the world for its Murano glass.
During your guided tour you could have the chance to visit a glass blowing factory and also the Glass Museum. It's such an incredible experience which we are sure you will never forget!
Sometimes guided tours do not leave so much time on your own in Murano. So, in case you prefer to go there by water bus or privately, please check the related article.
The Island of Burano
The second part of the tour is usually dedicated to the colorful island of Burano. It's famous not just for the beauty of its houses, but also for the lace making art.
Take your time to explore the shops and, if you are particularly interested in this art, enjoy the visit of the Lace Museum.
Sometimes guided tours do not leave so much time on your own in Burano. So, in case you prefer to go there by water bus or privately, please check the related article.
The Island of Torcello
This is the perfect place to conclude your guided tour.
The small island of Torcello with its scenic Ponte del Diavolo and its many treasures dating back to the origin of the city, is simply amazing.
The island is green, a wild and unforgettable spot of the Venetian lagoon.
When you are ready, come back to the main island. This excursion is the perfect last postcard of your 3 days in Venice.
Itinerary #2: 3 days in Venice discovering its Art & Culture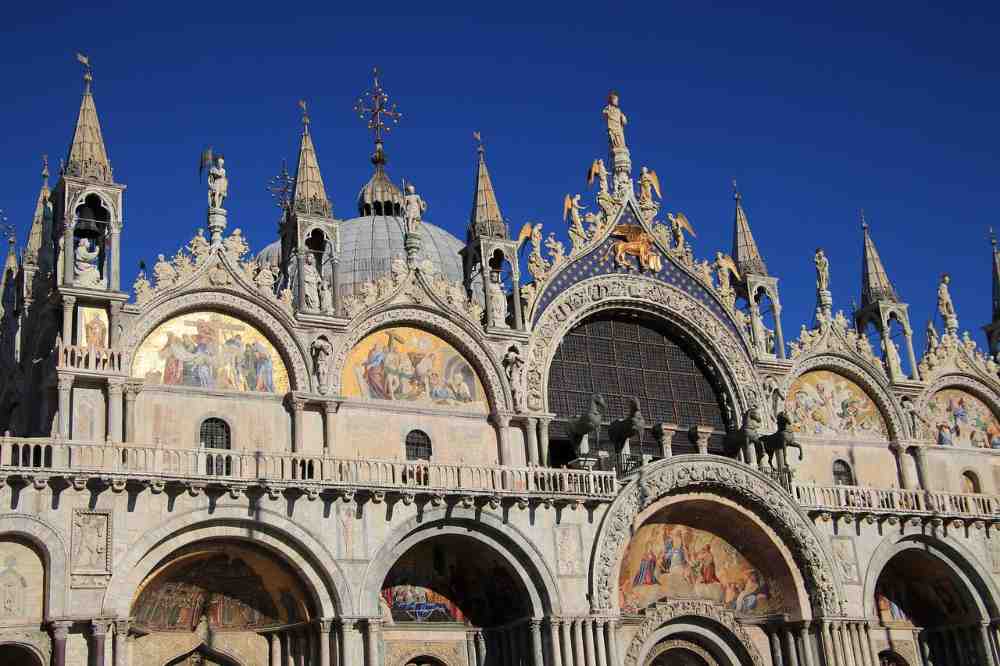 This itinerary is created for people who love art and architecture and would like to visit Venice from this point of view.
So, let's see what you could do in Venice in 3 days if you like art.
Day 1: Saint Mark's Square and its main attractions
The first part of the day will be the same as the previous itinerary. However, it could be great if you decide to spend your afternoon visiting the Doge's Palace or Saint Mark's basilica.
We are sure that a visit to these places would leave such a great and deep emotion. The golden basilica and the gothic palace are the symbols of the city today, like yesterday, when they were the center of the Serenissima Republic.
As we mentioned in the article dedicated to Venetian night activities, you could also book a night tour!
Day 2: Scuola Grande di San Rocco in Sestiere San Polo
Close to Campo San Polo, there's one of the most important and beautiful churches in Venice. It is Santa Maria Gloriosa dei Frari, and it is the largest church in the city.
It's dedicated to Santa Maria Assunta and it houses the tombs of many Doges, as well as the painter Titian and the monument dedicated to the sculptor Antonio Canova.
Very close to Frari, the other name of the church, is the Scuola Grande di San Rocco.
The interiors of the palace are simply amazing and house the finest works by the painter Tintoretto. If you want to take a look at Italian XVI century art, this is an unmissable stop.
You could take the rest of the day at leisure or discover other hidden gems of Venice, just strolling around the city.
Day 3: the Peggy Guggenheim Collection or the Gallerie dell'Accademia?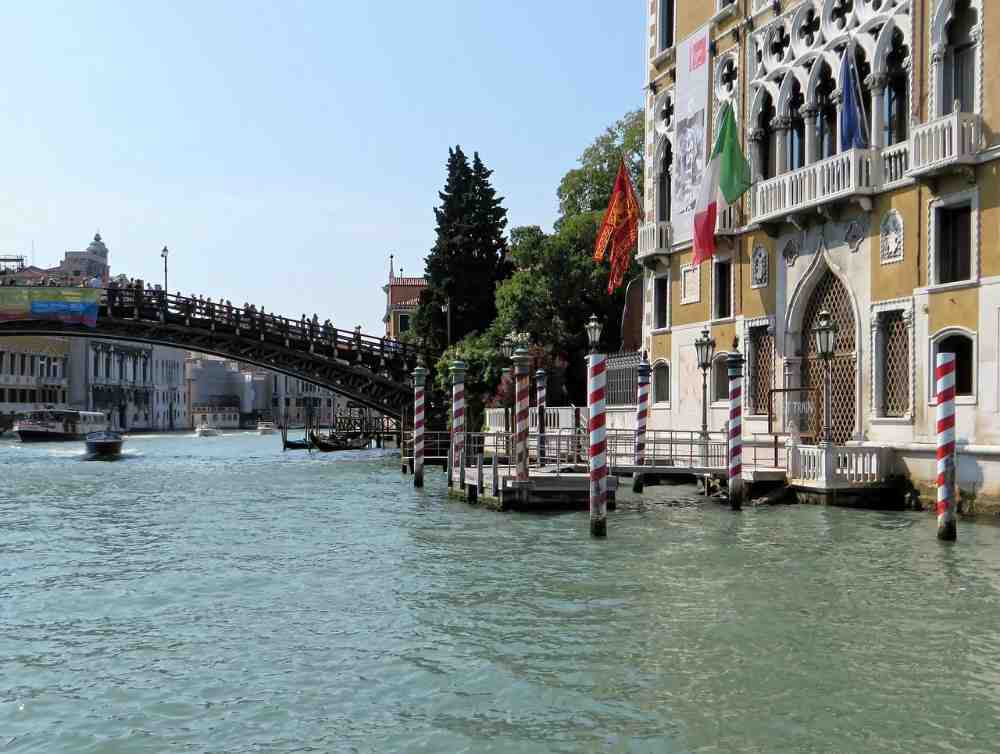 Visiting Venice in just 3 days could be difficult because of the many choices you have to make.
For this day we imagined you could visit the most famous Venetian museum dedicated to modern art or the museum dedicated to the art of the XIX century.
During the Biennale (usually from April to November), it could be even more difficult to decide.
Just in case you want to explore the Biennale exhibition, please refer to the related itinerary.
Itinerary #3: 3 days in Venice exploring Venice craftsmanship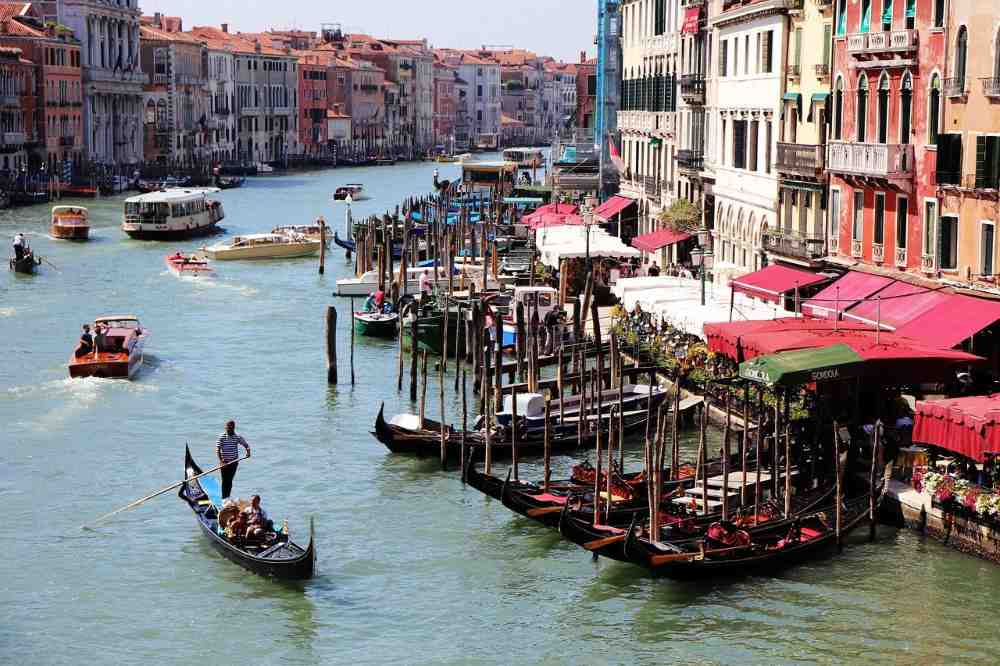 Day 1: from Rialto market to Saint Mark's square
The first itinerary of this itinerary will be very similar to the others.
The Rialto area, in fact, is not just famous for its beauty but also because it is one of the most important shopping centers of Venice. There are many artisans shops where you can buy the finest products of Venetian craftsmanship. The view of Grand Canal will be an incredible plus!
During your walking tour to San Marco, the streets are full of shops where you can find the most exclusive products of Made in Italy. Here you can find the most important Italian and international luxury brands, as well as shops selling Murano glass or Burano laces.
Take your time to explore this colorful and lively aspect of the city!
Day 2: Gondola making process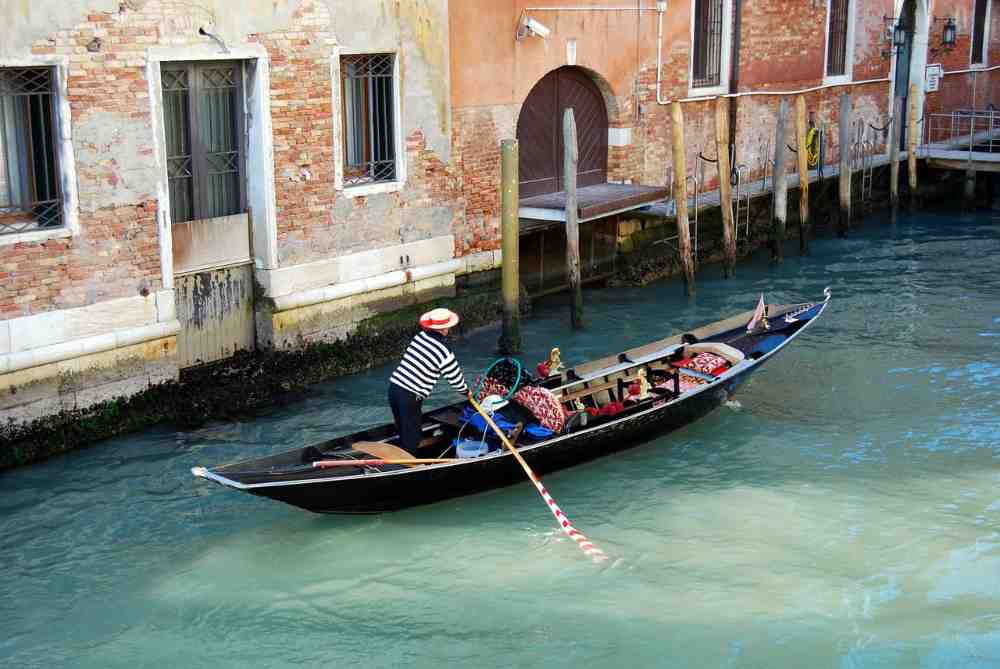 If you want to do a gondola ride on the Grand Canal, why don't you visit a squero? It's the place where gondolas are actually made.
The most important squero is in Dorsoduro sestiere and it is called Squero di San Trovaso.
We think that this is an amazing opportunity for you before you reserve your gondola ride!
Day 3: Glass and laces in Murano and Burano
You cannot leave the city unless you visit the island of Murano and Burano with a day excursion.
In the second itinerary we share with you how you can actually organize your tour. We think this is an unmissable opportunity!
What would you do during your 3 days in Venice?
In this article we share with you some hints in order you can enjoy the city at its best.
Saint Mark's square and its Basilica are the symbols of the city and you definitely have to go and visit them. However, the city is so full of treasures that it is important you organize your itinerary with the things you definitely want to visit.
In our blog, Venice Insider Guide, you are updating all the most frequently asked questions about Venice, but also recommendations about itineraries and things to do.
Visit our blog and stay in touch with us!