If you are planning your tour of the marvelous floating city, you are maybe thinking of adding a gondola ride to the list of your Venetian experiences.
Riding a gondola through Venice lagoon and beneath the most important bridges of Venice could be a really dreamy moment. Something to be done at least once in a lifetime.
That's why we decided to prepare this updated guide about everything you need to know about gondola rides in Venice.
So, let's depart for our magic tour and discover more about gondolas in Venice.
Gondola ride in Venice: your 2022 updated guide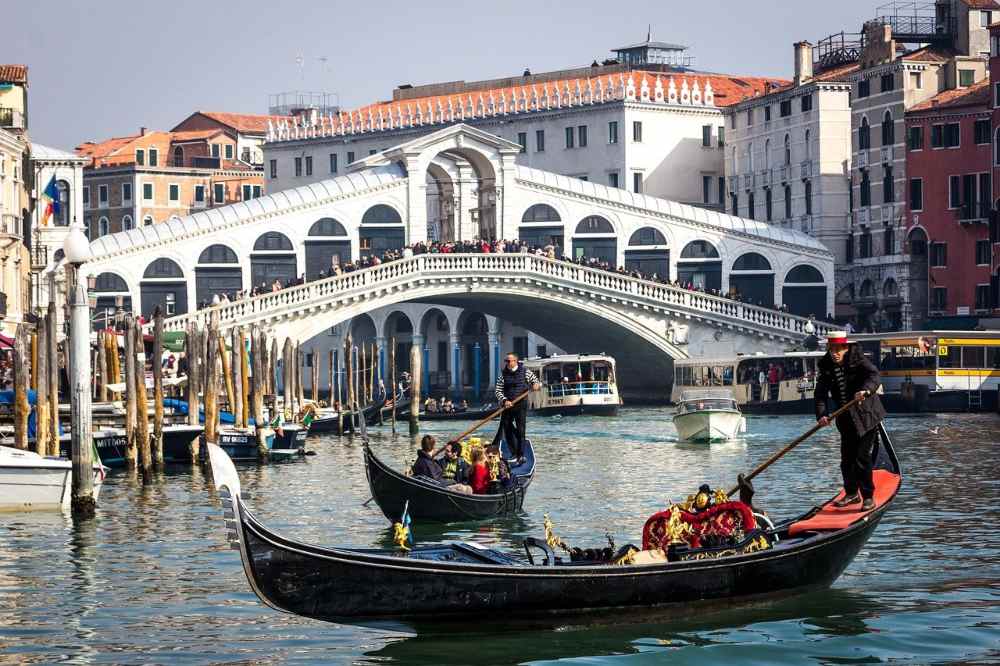 Gondolas are so iconic that nowadays they have become one of the most important symbols of Venice.
Additionally, having a gondola ride in Venice seems to be one of the must-do activities to do while visiting the city.
In this guide, we have selected the most frequent questions regarding gondola rides, in order that you can make the most out of your Venetian vacations.
We'll discover more about the best tours, the booking methods, the conditions and so on.
But, first of all... what are Venetian gondolas?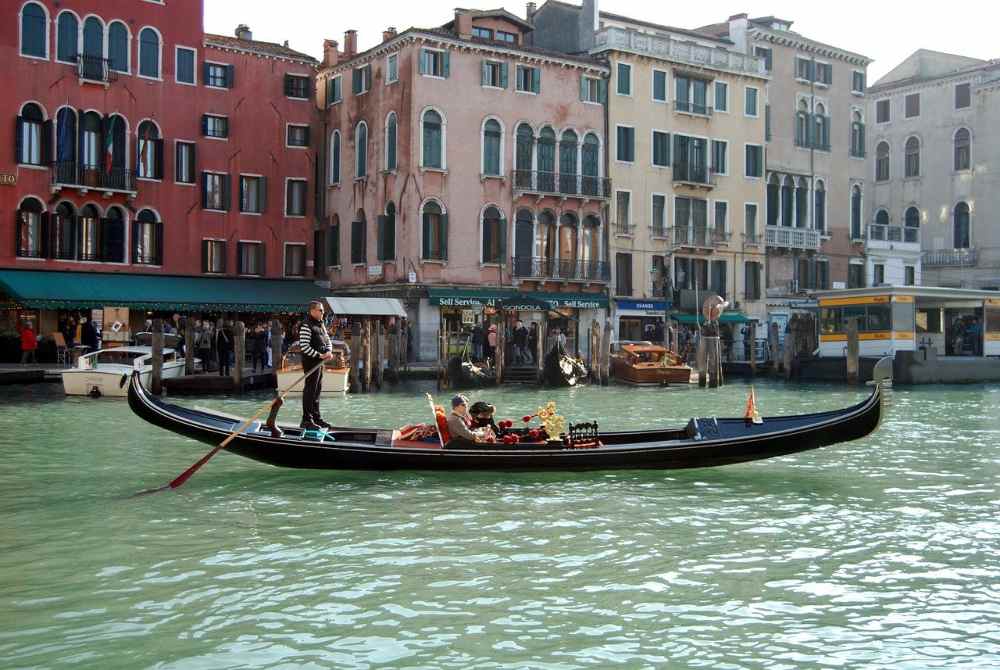 You see them everywhere. In the movies, in the books and of course you see many of them in Venice. Gondolas are the traditional Venetian boats used as the main means of transport of the rich and noble families, used to show off the richness of each one.
However, Venetian gondola hasn't always been as you see it now.
You can discover more about how they looked like in the past and why, just click here.
How many gondolas are in Venice?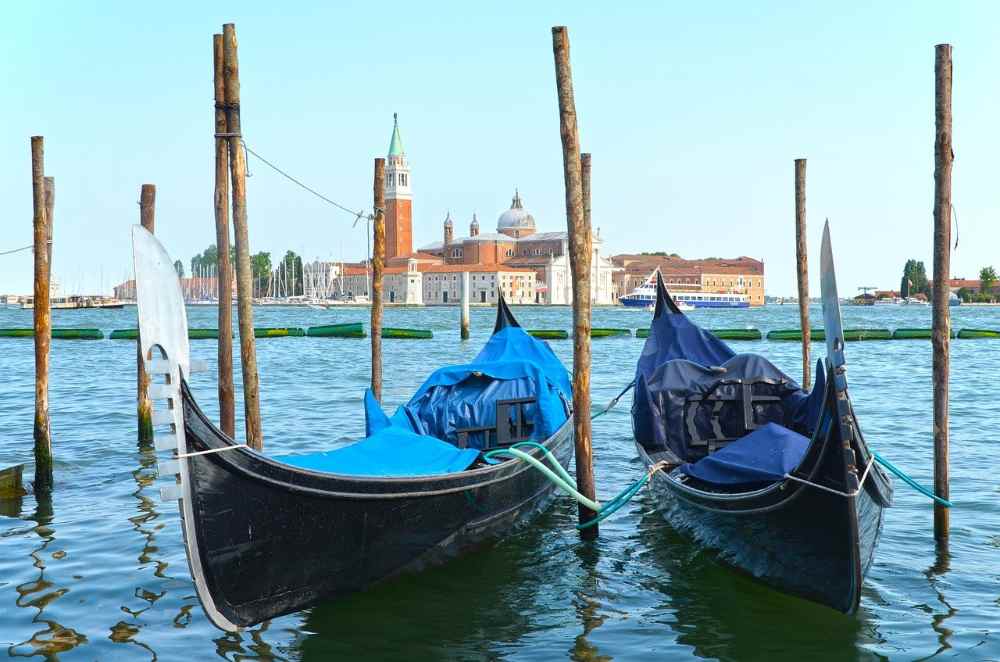 You see many of them riding on the Grand Canal, passing by the most important spots of Venice, like Piazza San Marco or Rialto Bridge. But how many are they?
According to a recent interview, there are approximately one thousand gondolas in Venice.
450 of them are used for tours, while the others are used for exhibitions and parades or are simply private.
This is of course the most popular question about gondola riding. Having been a luxurious means of transport, in fact, most people think that the cost of a single gondola ride could be very high.
However, there are different options to live this experience and not all of them are expensive.
Could you negotiate the price of your ride?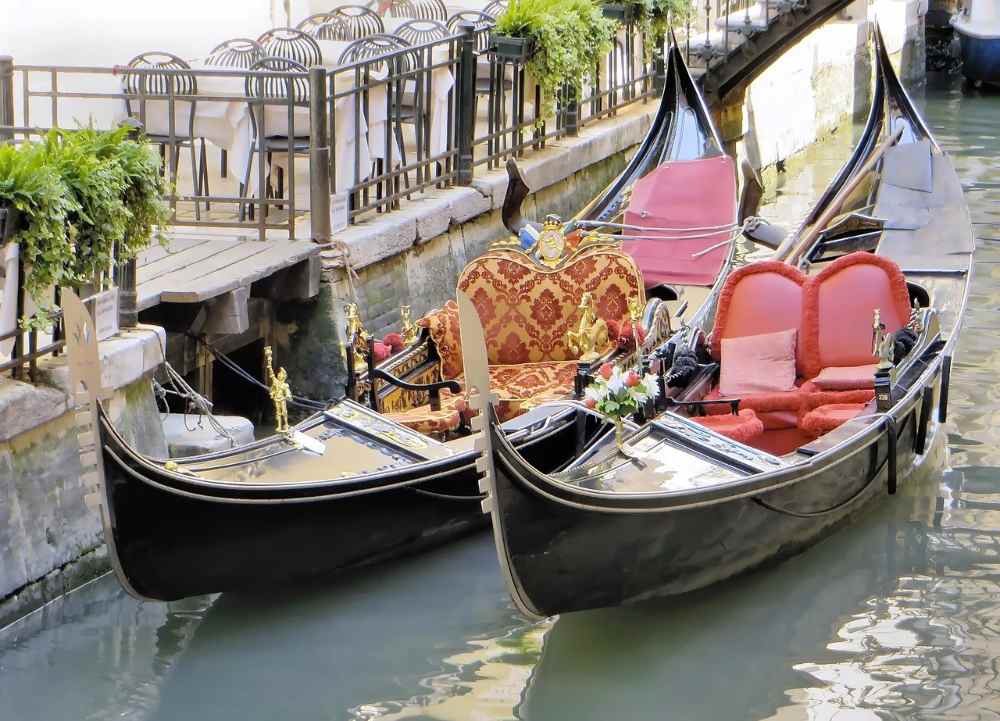 Tours on this kind of a boat have a price which has been fixed by the local Municipality. That's why unfortunately you cannot negotiate the price of your tour.
However, if you book your tour in advance, you know exactly how much you are going to pay and how many services you have included.
Find out more all the info on costs and conditions here!
How long is a gondola ride tour?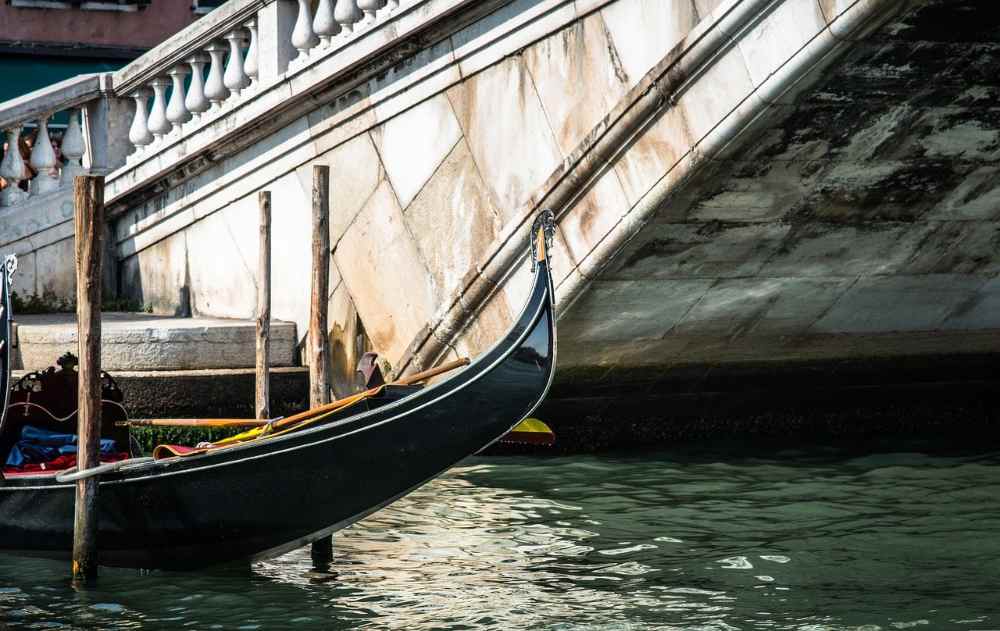 Gondola ride usually lasts approximately 30 minutes.
However, you can also decide to have longer tours, lasting approximately up to 45 minutes to 1 hour.
How many people can join you during your gondola tour?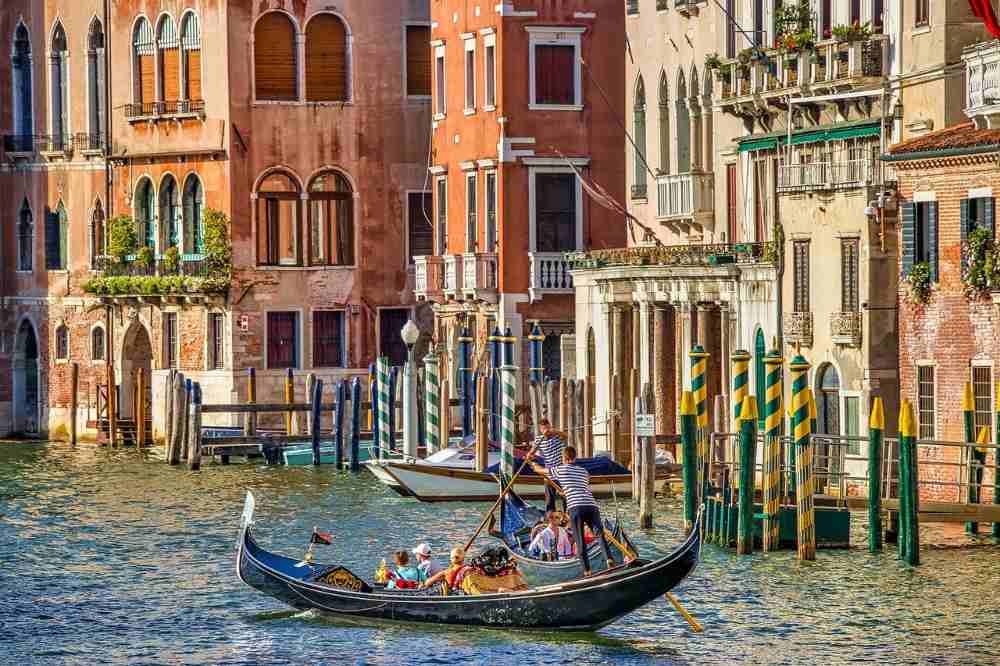 Of course you can enjoy your private tour all by yourself. In case you want to have family, friends or any other participant, you may need to know that gondolas can take up to 5 people, plus the gondolier.
In order to balance the weight on the boat, the gondolier may ask some participants to exchange their seats.
Who are the gondoliers?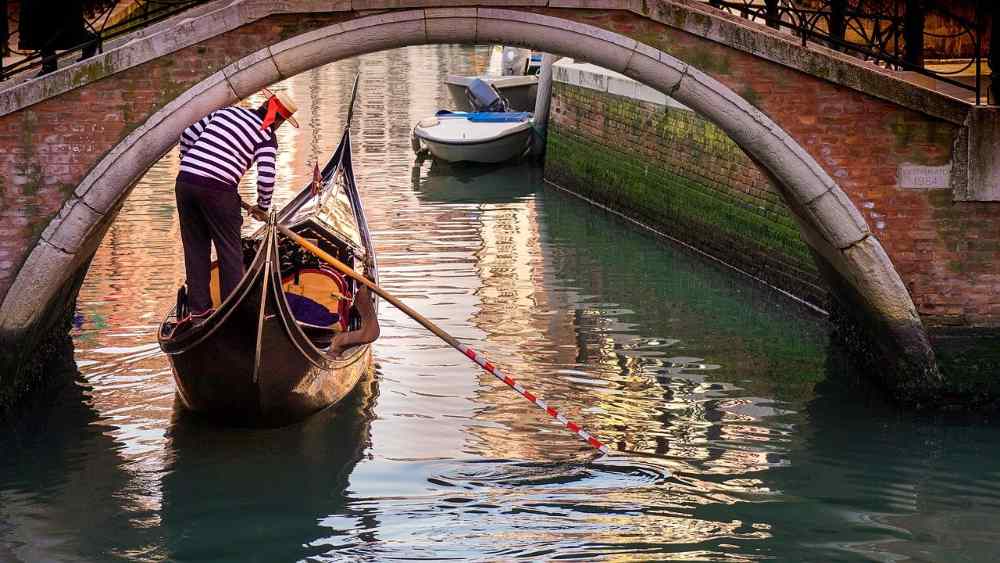 The gondolier, with his/her striped shirt and banded straw hat, has become a popular symbol of Venice, together with the gondola. Could you imagine to navigate the narrow canals of Venice with your singing gondolier?
However, there are approximately 400 licensed gondoliers in Venice, down from the thousands that travelled the canals centuries ago.
Their category is protected by the Institution for the Protection and Conservation of Gondolas and Gondoliers, headquartered in the historical center of the city.
The training to become one of them is surely long: 400 hours span over 6 months, plus a period of apprenticeship.
Where can you find your gondola?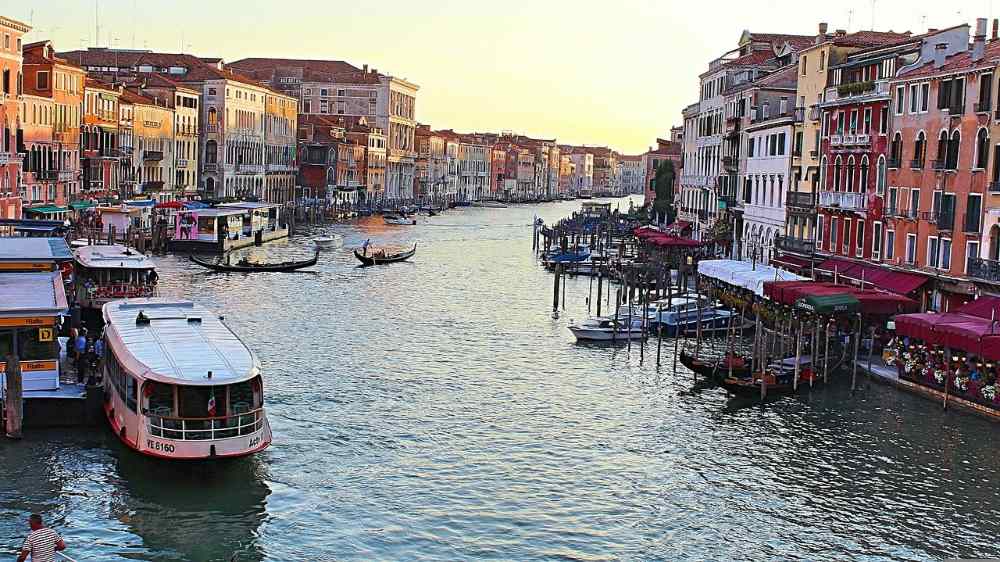 As you know, you can find gondolas almost anywhere in Venice, but to book one of them you have to go to one of the gondola stations located in the city.
Of course, to select the gondola station right for you, you have to know in advance where you want to go.
For example, in case you wish to pass beneath the Bridge of Sighs, close to Piazza San Marco and the Doge's Palace, you should consider a station located close to these spots. For example, in front of San Moisè church or in Bacino Orseolo.
In case you want to see the city from the Grand Canal, you could select other stations, maybe closer to the train station and Piazzale Roma area. Some other important places are Santa Sofia and San Tomà.
However, these are also the most crowded places and it is likely you have to wait in line before your tour (in case you did not book your tour beforehand).
Which is the best place to start your gondola ride?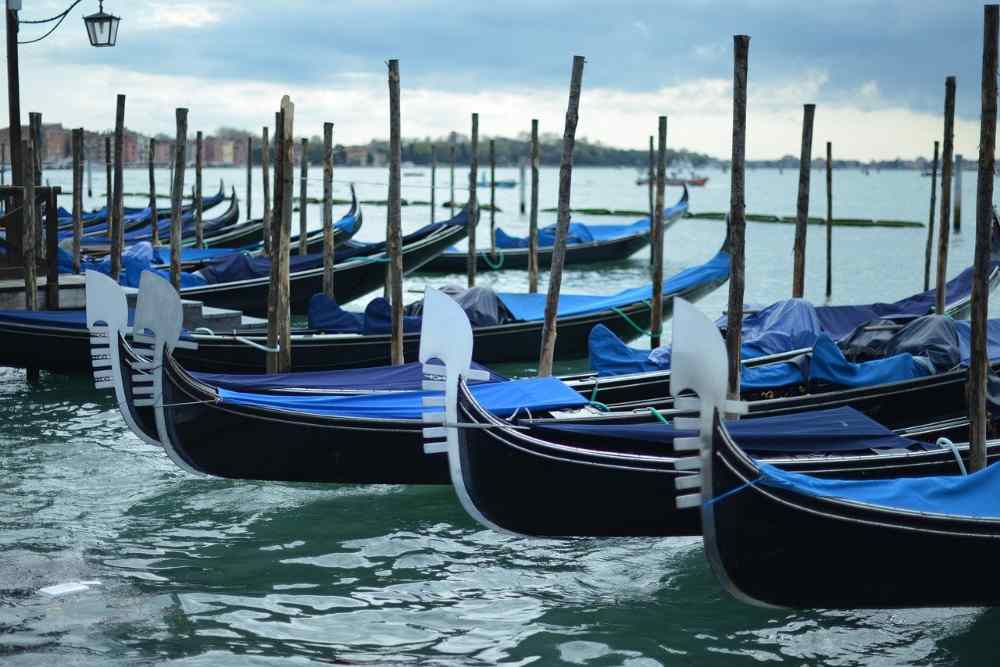 In our opinion, there is not a right place to start. Every departure place you are going to select will show you another unexpected side of the city.
Of course, if you have an itinerary in your mind, you may want to select a close departure point.
Not only can you choose among the different itineraries you can see online, but also you can ask gondoliers or to your hotel receptionists or even to the people working at your restaurants (we surely know something about it). Talk to local people and you will surely make the decision that's right for you!
Is it worth taking a gondola ride in Venice?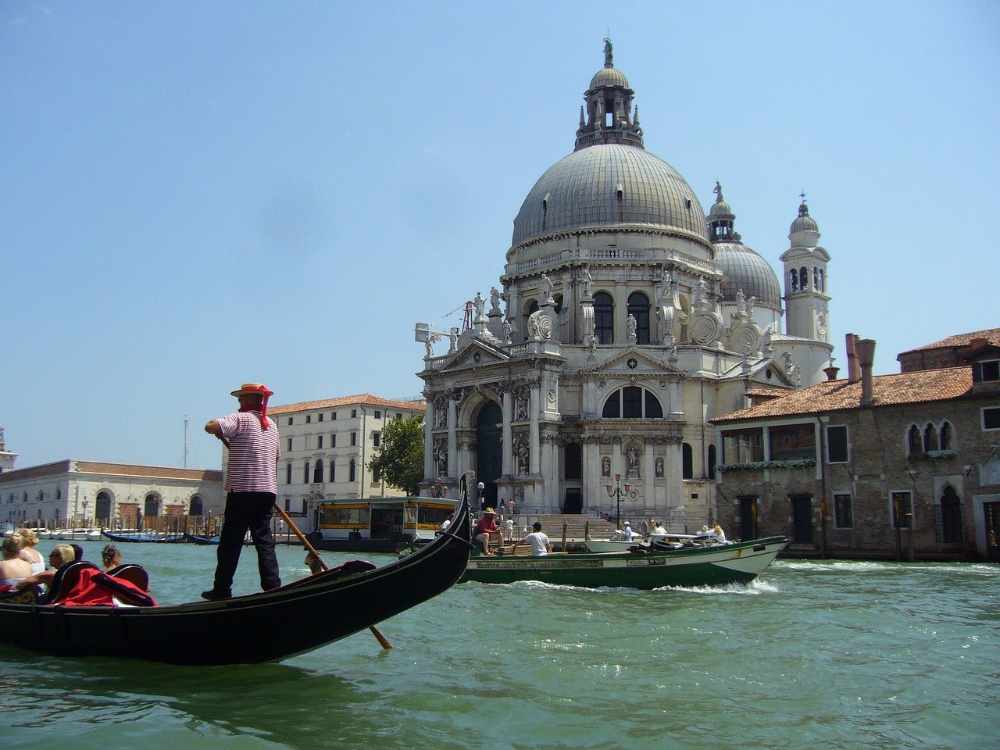 That's a tough question, because only you know the answer that is right for you.
Gondola ride is one of the unique experiences that you could do during your trip to Italy. Imagine seeing the city from its most important element, water, and imagine that a local person, the gondolier, will tell you more about its secrets.
It takes a lot for gondoliers to master their art. Just watching them at work makes this experience a must-do in Venice.
Imagine that you are exploring the narrow canals of the city but also its most important symbols, like the Rialto bridge, sitting on a comfortable luxurious boat that was used by the nobleman and people belonging to the upper classes of the past.
For us, a gondola ride is a totally worth doing experience, isn't it?
Some tips regarding the perfect gondola ride from a local point of view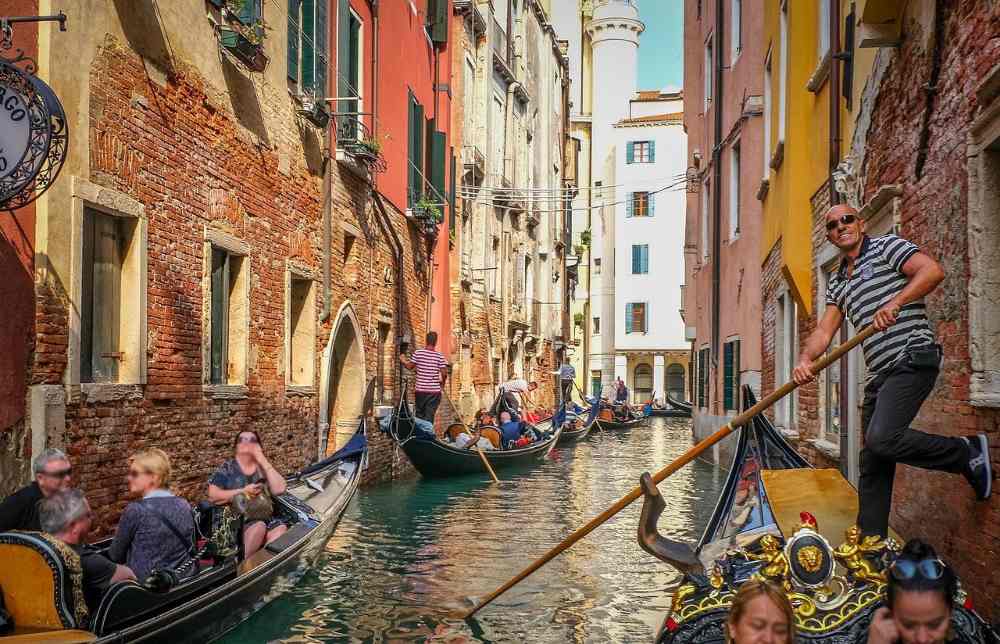 We would like you to enjoy the most lovely experience while in Venice, so let us share with you some other few tips.
First of all, try to imagine the itinerary you would like to do and customize it with the gondolier. Let some surprises be part of your journey, however.
Our ideal gondola ride itinerary (from a local point of view)
If you would like to know which itinerary we would select, we would depart the Academia Bridge and end up in front of San Marco. This itinerary will show you the most elegant and prestigious palaces of the Grand Canal, plus the Basilica Della salute.
What to do in case you want to save some money?
There is also a sort of gondola ferry, that brings you from one side of the Canal Grande to the other for just a couple of euros.
It lasts about two minutes, and you will probably share the gondola with locals and tourists. It is a nice peek of what you can expect from a full romantic and intimate gondola trip.
The best moments to enjoy you gondola ride
We don't know if it's better to enjoy a morning or an evening tour.
However, in our opinion, doing a gondola ride at sunset will be exceptionally romantic. The water will be reddish and the atmosphere incredibly calm.
Anyway, we could suggest you to wait till the tide is higher, in order that your romantic gondola trip is way more beautiful and smoother.
Would you do a gondola ride tour while in Venice?
Gondolas are such great symbols of the city of Venice that we hope you want to enjoy a gondola tour.
And, of course, in case you prefer dedicating yourself to other experiences, you may want to know that it is also possible to visit a squero, the place where gondolas are actually made!