If you are planning a trip to Venice during winter you are definitely going to have the best time.
In this article we are sharing with you the top 10 things you can do in Venice during the winter season. Are you ready?
Venice during winter has a rich schedule of events that accompany visitors and locals from the last days of autumn till the beginning of spring.
Additionally, the weather could be challenging sometimes but it also gives you the chance to enjoy other sides of Venice that you could not explore during the other seasons.
Notwithstanding the fact that less tourists choose to come here in the colder months of the year. Except for the Holiday period, in fact, during winter Venice is usually less crowded and more enjoyable.
So, let's see the top 10 things you could do in Venice during the winter days!
Venice in winter: weather and temperature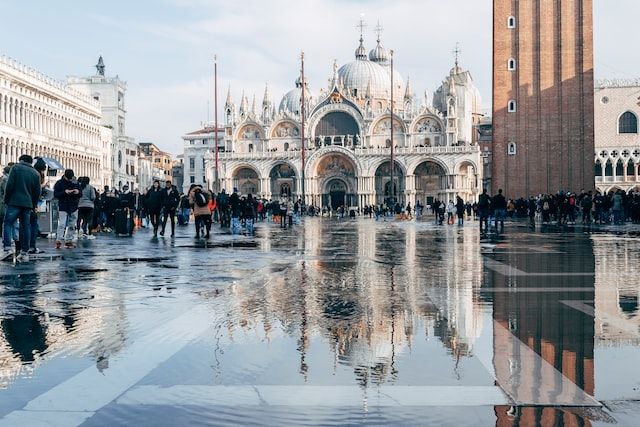 We definitely love Venice each time of the year. As locals, we fall in love with this amazing city more and more year after year.
From a climate and temperature point of view, however, you should expect some important characteristics.
Venice temperature during winter months
Visiting Venice during winter, in fact, means that the temperature usually does not exceed 10°C/ 50°F during the day. At night, it is even colder so you could expect an average minimum temperature of 0°C/32°F.
January is usually the colder month of the year with a minimum temperature of 0°C/32°F and a maximum temperature of 7°C/44°F.
Venice weather during winter months
As far as the weather is concerned, you should also be prepared.
At the beginning of winter, in fact, Venice is usually very foggy. The fog that envelops the city and its lagoon, could greatly impact the transport system. If it is particularly thick, you could expect many transport delays or cancellations, in order to guarantee your security.
Another great aspect to consider is indeed the high tide. It is an important characteristic of the Venetian winter days so you have to be well prepared on this aspect. You can read our guide on what to do in Venice when it floods to understand how you can safely visit Venice during those particular days.
In any case, Venice in winter also shows clear blue skies and if you are particularly lucky you can see the Dolomites directly from the lagoon! In our opinion, this is the best time of the year to enjoy Venice!
Just remember that you should expect less hours of light:
At the beginning of winter, the sun rises at 7.30 AM and sets at 4.50 PM;
In February the sun rises at 7.30 AM and sets at 5.30 PM;
At the end of winter, the sun rises at 7.00 AM and sets at 6.00 PM.
Considering this simple table, you are able to organize your activities in Venice also on the colder and darker days of the year!
Does it snow in Venice?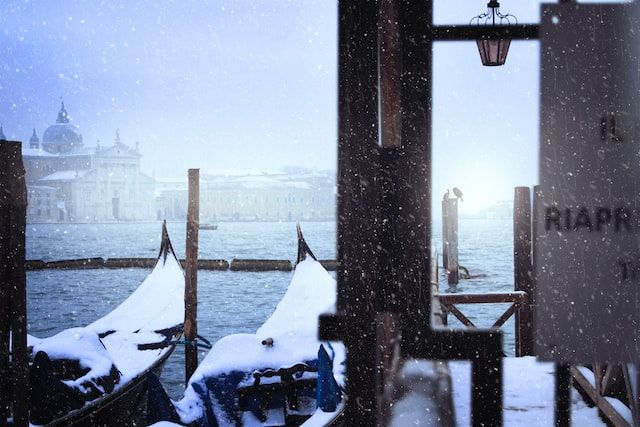 This is a very popular question about Venice.
However, even though it could be very cold during winter, Venice does not see snow very often. It happens no more than once a year and it usually lasts only a few hours: the perfect amount of time to cover the whole city with its magical white!
You are now ready to explore the top 10 things to do in Venice in winter.
Top 10 things to do in Venice in winter months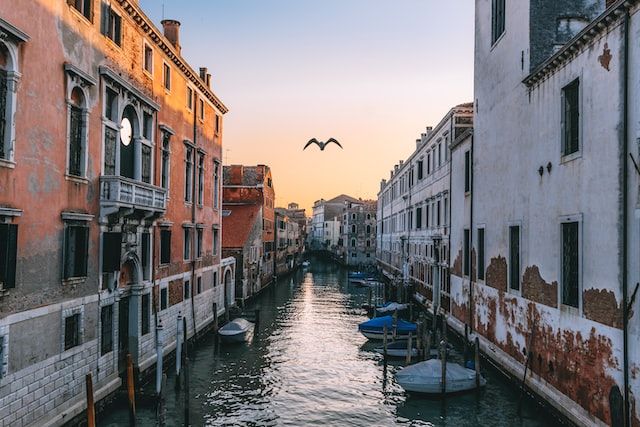 Could you imagine how many things you could do in Venice in winter?
Let's see them one by one!
1. Among the top 10 things to do in Venice in winter, put on your ice skates!
In our opinion the best thing to do in Venice in winter is to put on your skates and enjoy the funniest afternoon possible.
In the biggest Campo of Venice, Venetians organize each year a great ice rink where everyone could reserve his/her access and skate surrounded by the best panorama possible.
The ice rink is usually open from the beginning of winter till February (when Carnival starts) and of course you can decide to rent your skates there.
2. Join the many events of the Venetian calendar that spice winter days up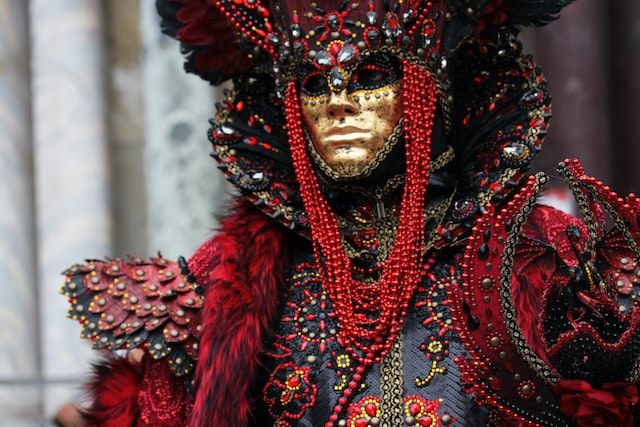 How could we sum up here all the events that enrich Venice in winter?
It all begins with the Festa Granda at the end of November and then all the Christmas celebrations follow till the beginning of the year.
Then it is time for Winter sales and, finally, the Carnival. We won't tell you so much about it here but, in case you are interested, you can check the complete schedule here.
3. Reserve your seats for the many plays that are organized at theaters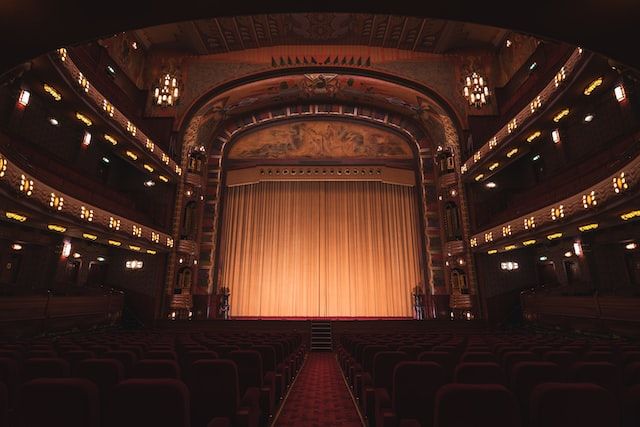 No one loves going to the opera like the Venetians.
So, in case you are in Venice during winter, you could decide to warm your evenings up inside the many theaters.
The most famous one is certainly La Fenice. Here you can assist opera, but also concerts. It is the perfect place to understand more about Venice and Venetians.
And, just so you know, every year this theater organizes the most enchanting New Year's concert that is also transmitted on TV by the national channels.
4. Watch the sunset from a panoramic place while having your aperitif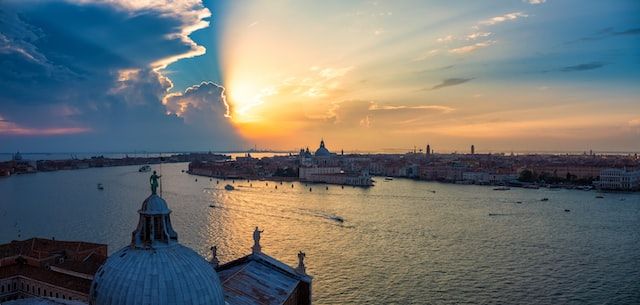 What could be more magical than admiring the sunset in Venice while you are warming yourself up with a nice aperitivo?
You could decide to have local wines, spritz or even a beer and eat your favorite cicchetti (like tapas) in front of the lagoon.
Isn't it magical for your Venetian winter days?
5. Step aboard the symbol of Venice and navigate the lagoon and its canals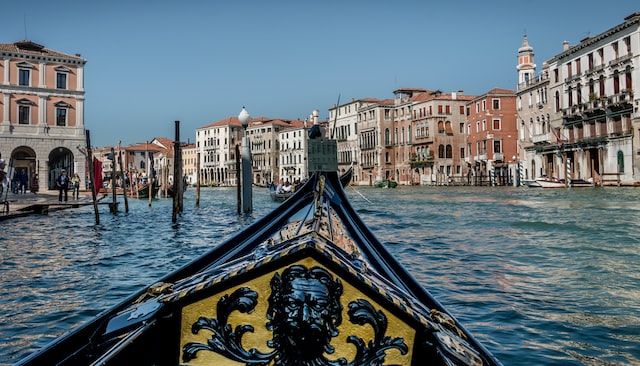 Another activity that we truly recommend you to do during winter is to have your gondola ride.
Of course it is very cold weather, but you will be given a comfortable blanket so that you can enjoy your ride in the best way possible.
To know more about conditions and prices you could read our full guide.
6. Explore the island that is famous all over the world for its glass production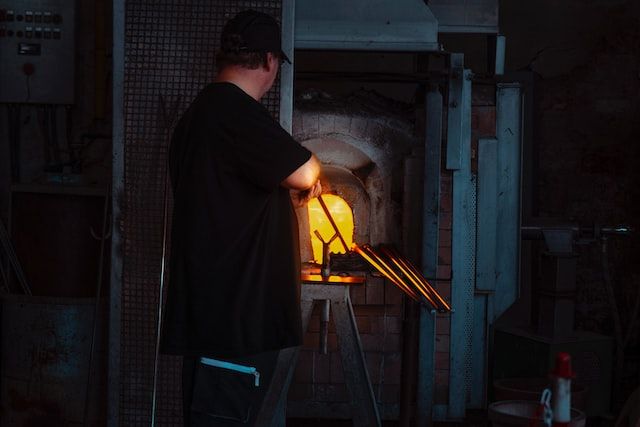 Among the top 10 things you could do in Venice during winter, we certainly think that a day trip to the island famous for its outstanding glass production could be a great idea.
Murano in fact offers a variety of activities that you can enjoy also during this period of the year.
You can certainly attend to a glass blowing demo, for example, and wander through the many shops that display their marvelous works of art.
Just to have an idea of the things you can do once there, explore our guide.
7. Get the chance to do some shopping at the lowest prices of the year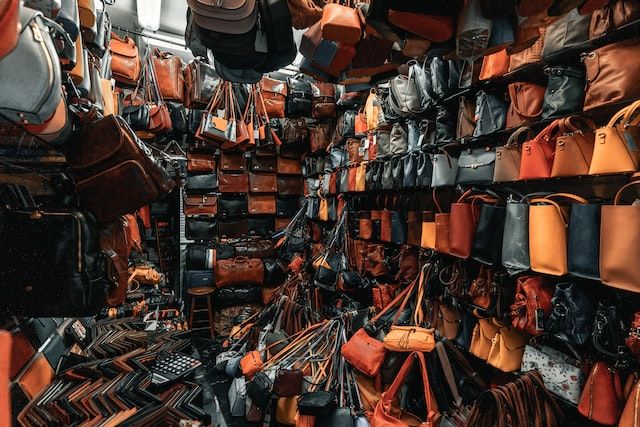 The beginning of the new year is certainly awaited by many shopping lovers.
In Italy, in fact, this is the period dedicated to the Winter sales.
You decide to come to Venice during these winter days, you can take advantage of many local products which are sold at the lowest price!
8. Warm yourself up with the best hot chocolate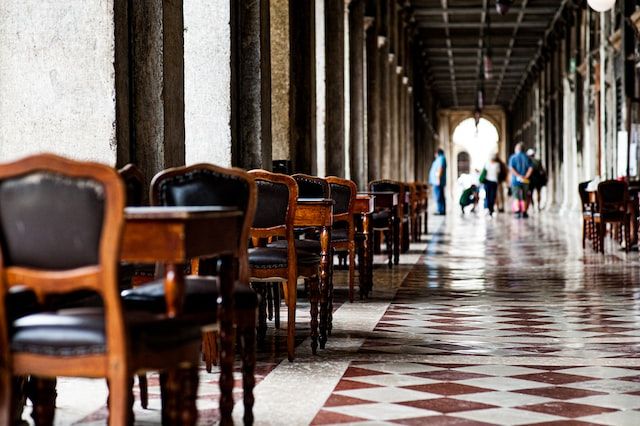 Which activity suits winter better than a hot chocolate?
You can choose your favorite café and have your hot drink surrounded by the exquisite Venetian architecture.
There are so many ancient cafes in Venice where you can spend a nice afternoon: you just have to select your favorite!
9. Step into the many museums you never got the chance to visit before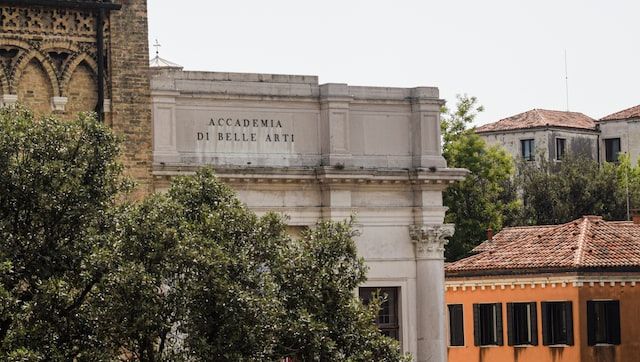 Since Venice is less crowded during the winter season, you could take the chance and do the visits you have never done before.
For example you could decide to climb the San Marco's bell tower or go to the island of San Giorgio and admire the lagoon in all its magnificence.
You can decide to explore modern art museums as well as museums dedicated to the history of the city. This amazing city has so many choices!
10. Just stroll around the city all dressed up like a precious present!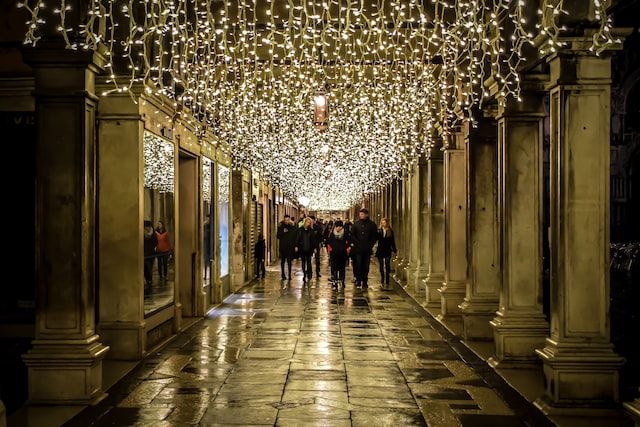 Finally, we cannot help but recommend that you simply stroll around the streets of the city decorated by the Christmas lights.
Just get lost inside the narrow streets of the city center and get surprised by the many activities you can enjoy here.
There are so many things you can actually do in Venice in winter that we are sure that you will find so many more than the 10 we have listed here.
Come here and open your heart to the marvelous opportunities that the city has to offer!
Just remember to reserve all your activities in advance!