If you are visiting Venice, the island of Burano could be the perfect idea for a day trip. It is not so far from the main island of Venice and its colored houses could be the enchanting protagonist of your postcards. So how do you get from Venice to the fairy Burano?
In this article, let's explore all the different ways you have to get from Venice to Burano, using public or private transports. In fact, there are many ways to go there, and many places from which you can depart.
You will see that it is very easy and the journey itself is purely amazing.
How to get from Venice to Burano island: the most colorful destination of the lagoon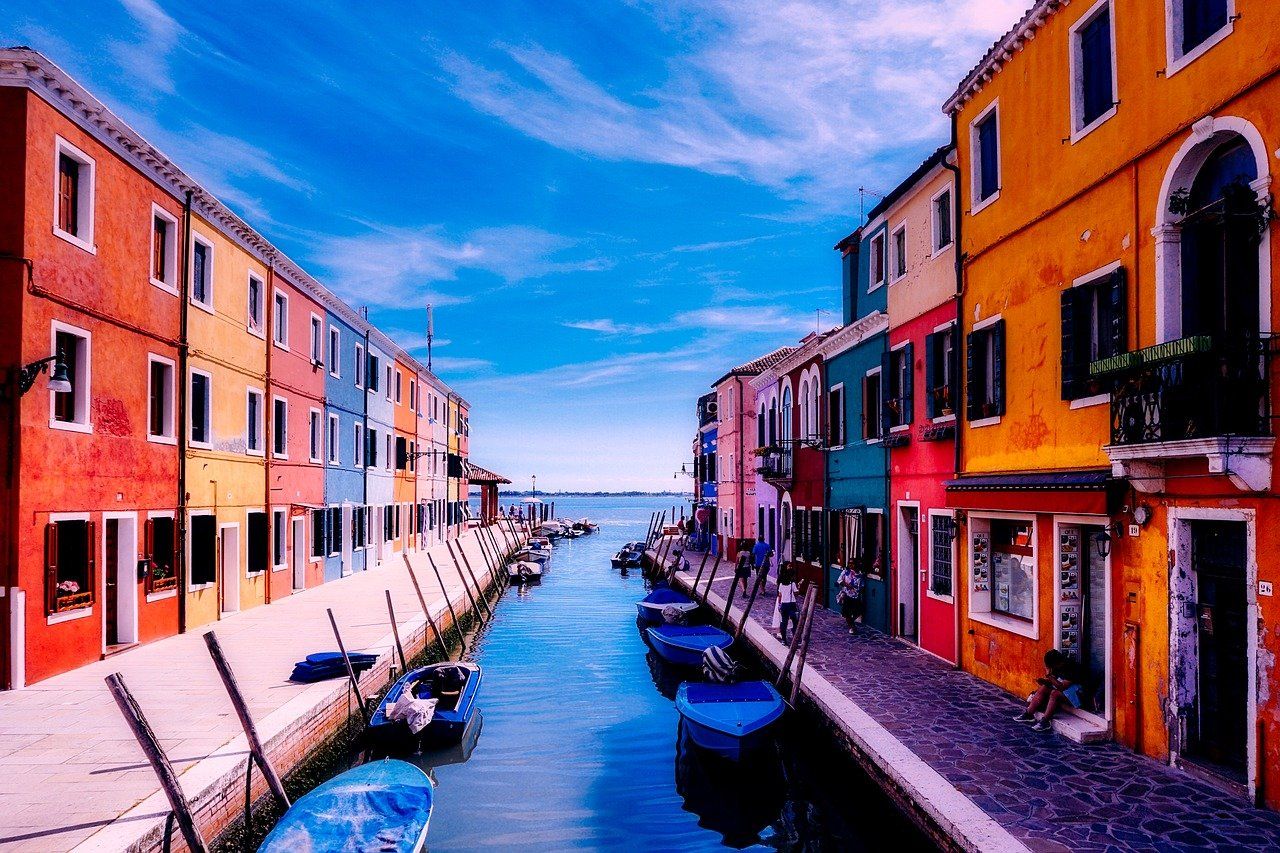 Burano is so picturesque. Colorful and all wrapped in its quiet atmosphere, it is a perfect destination in case you wish to explore another face of Venice.
Most of the tourists, in fact, prefer limiting themselves just to the main island of Venice, and do not explore the surroundings. However, not only Burano, but also Murano, Torcello and Lido, just to cite the most famous ones, have a lot to offer to their visitors.
So let's finally dig into the many ways to get from Venice to Burano!
You have two options: you can take a vaporetto (water bus) or you can go privately. We'll instruct you on each one in the next lines of the article.
Going to Burano from Venice by water buses (vaporetto lines)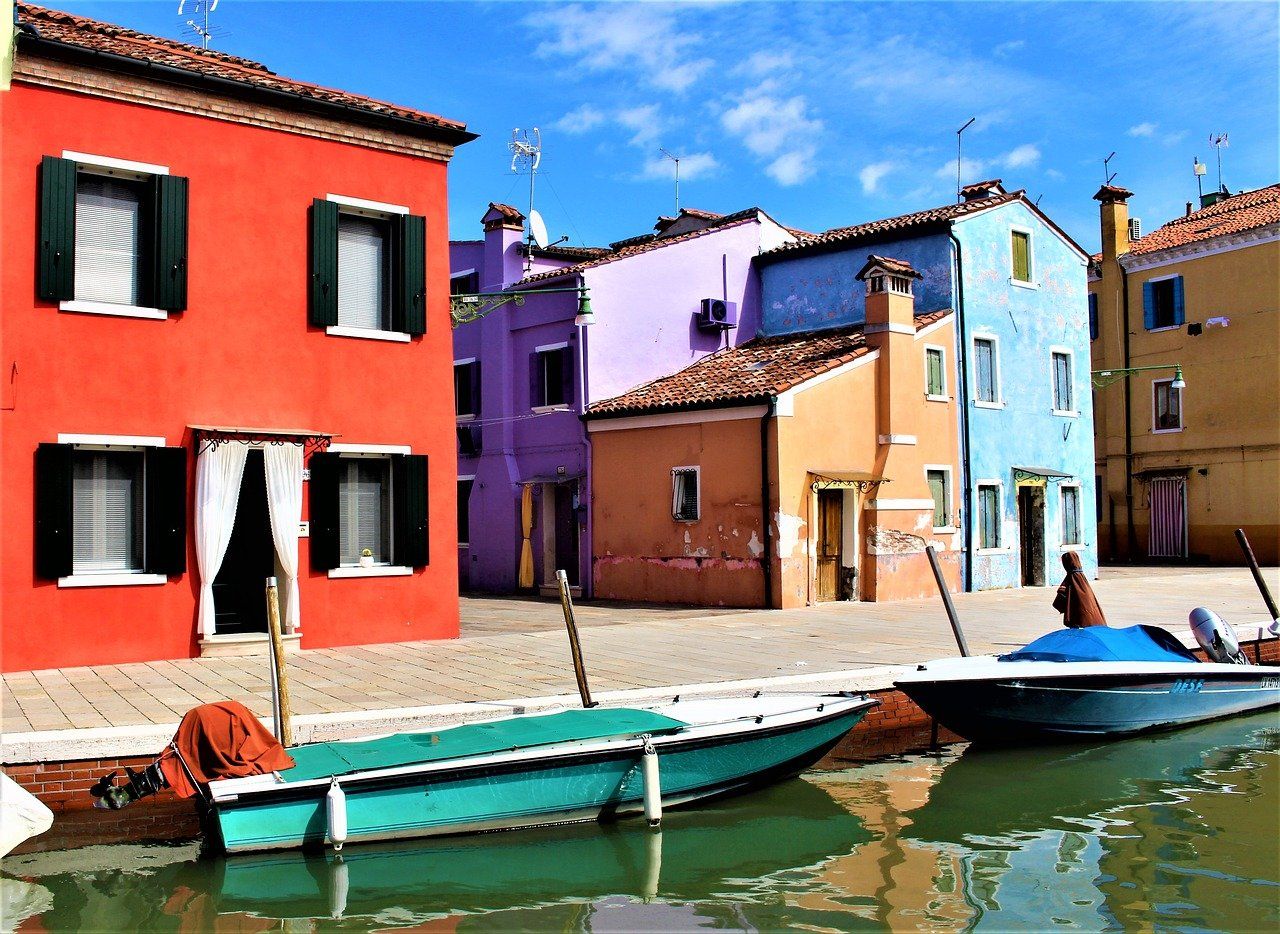 Vaporetti are the best way to move around Venice. They are the best way to get from one place to another in the Venetian area.
We will now see all the different vaporetto lines you can take for your trip from Venice to Burano.
Santa Lucia station area to Burano: how to get there and how long it takes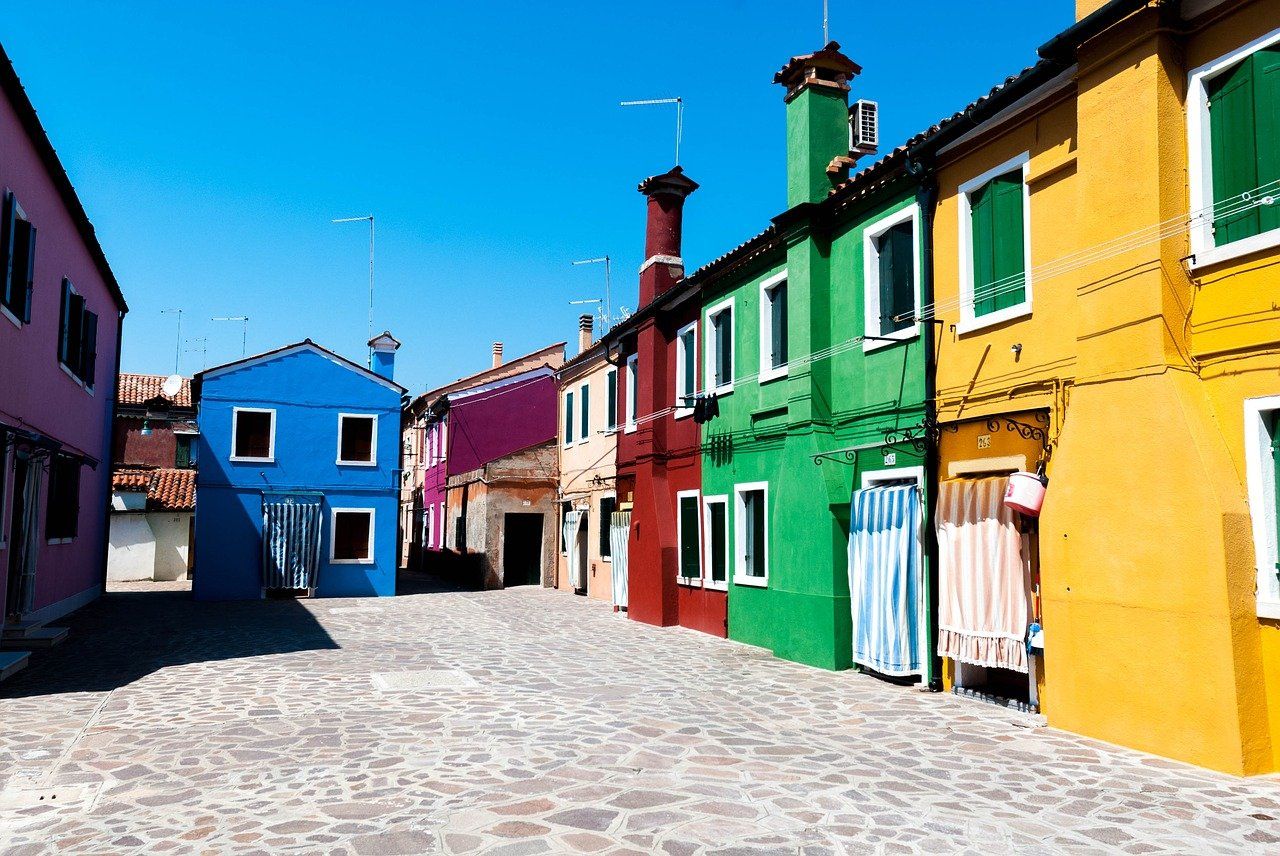 Many tourists arrive in Venice from either Santa Lucia station or Piazzale Roma. Could you travel from Venice to Burano from here?
The water buses could take you to the island, but unfortunately there is not a direct line from here to Burano and you have to change vaporetto in Murano. In fact, in case you choose to depart from the Santa Lucia area, here is what you should do.
Take the water bus to Murano island (#3) and then get off at Murano Faro stop (about 25 minutes navigation)
In Murano Faro take a second water bus (#12) to Burano (about 30 minutes navigation).
This is not the easiest way to arrive in Burano but it can save you some time in case you do not want to reach the city center.
When you wish to come back from Burano, you will have to take the vaporetto #12 to the stop of Murano Faro and then then vaporetto line #3 from Murano to the Venice station area (in case you wish to return to the same place in Venice).
San Marco to Burano: how to get there and how long it takes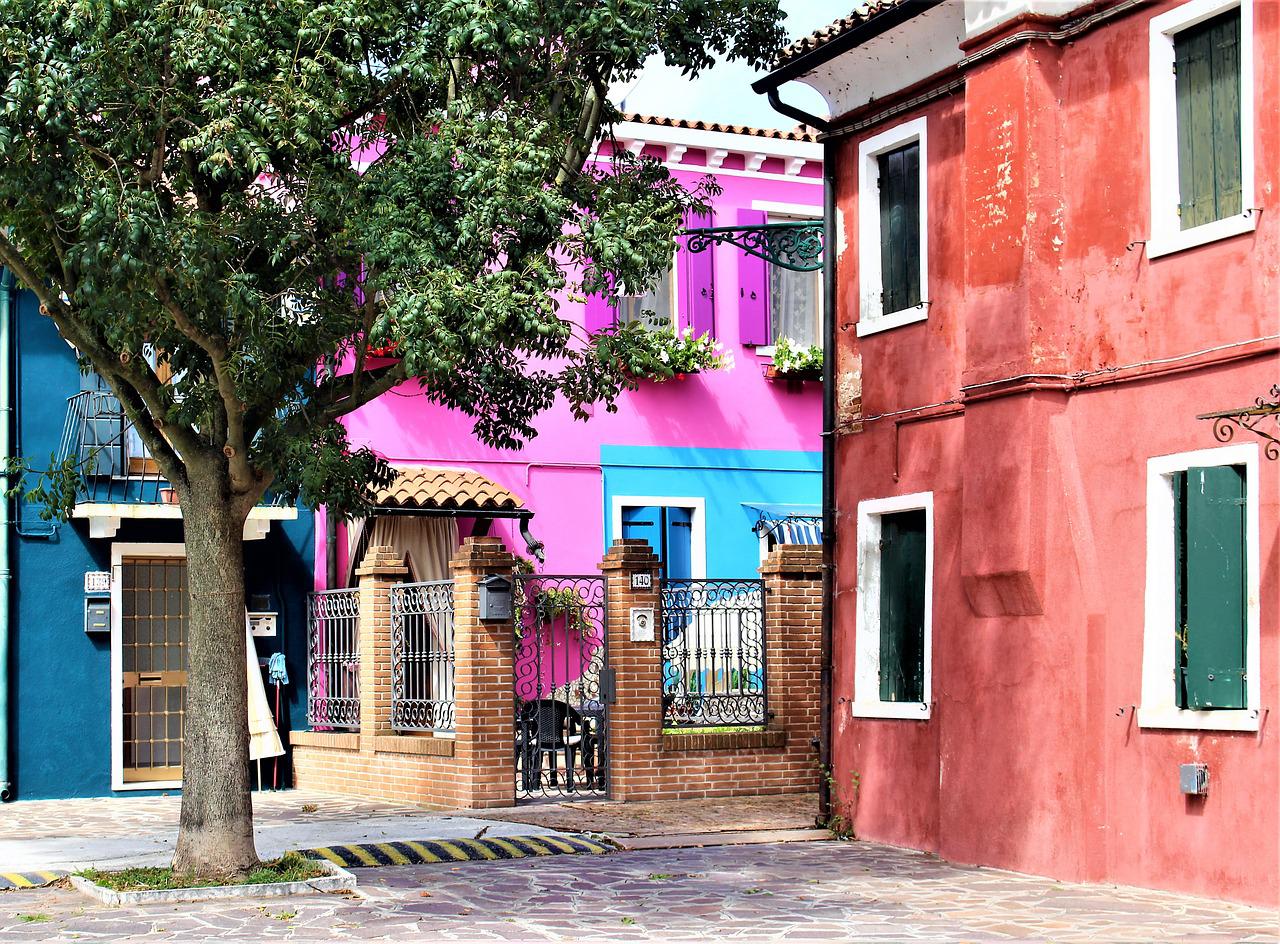 One of the most chosen ways to get to Burano is to take the vaporetto from San Zaccaria. It is a stop conveniently located close to San Marco Square (about 5 minutes walk).
It is one of the easiest ways to arrive in Burano. In fact, it takes approximately one hour and it connects San Zaccaria to Burano with a direct line (#14). This water bus is the same one you would take to explore Lido Island or Punta Sabbioni (located in the mainland).
Fondamenta Nove to Burano: how to get there and how long it takes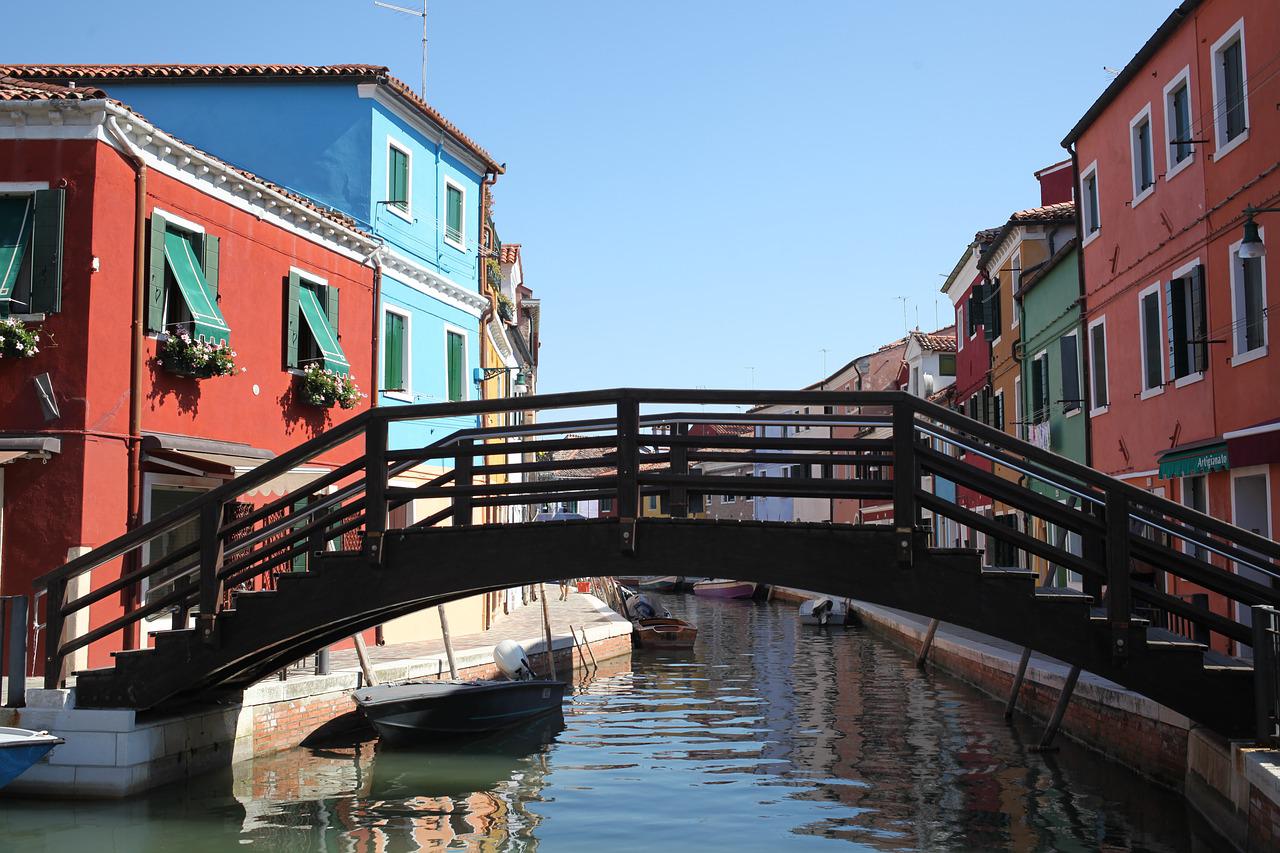 In case you are visiting the Sestiere of Cannaregio it may be easier for you to arrive in Burano from the Fondamenta Nove stop.
It's an amazing place in the northern part of the main island of Venice from where you can have an amazing view of Murano and San Michele islands.
Not only is it an easy way, but it is also the fastest way you can choose to travel from Venice. In fact the vaporetto line #12 will take you to your destination in just 45 minutes of navigation.
Please note that line #12 is the same line you would take to get to Torcello and Murano. In case you wish to combine two or three islands during your excursion, it could be a great idea to depart from Fondamenta Nove.
Line #12 ends at Punta Sabbioni so it could be a nice way to Burano, Murano and Torcello to depart from here instead of going to Venice.
Burano by night: how to get to Burano and come back to Venice at night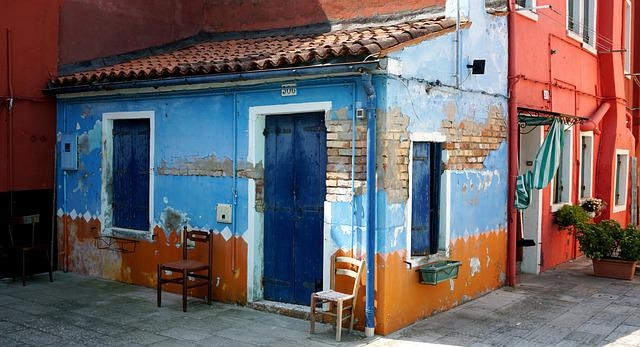 Visiting Burano by night could be one of the most intense experiences you could have in Venice. It's not about the things you could do or visit, but it's about the atmosphere you would feel, the sea air you would breathe and the great food you could taste at the local restaurants.
However it may seem difficult to spend the night here. On the contrary, you simply have to reach the Fondamenta Nove stop and take the night water bus to Burano (#NLN).
Just make sure you have checked the time table before departing for your night excursion! The #NLN vaporetto does not connect Murano to Burano, but connects Burano with Punta Sabbioni and Fondamenta Nove.
Going to Burano privately: by water taxi or with a private excursion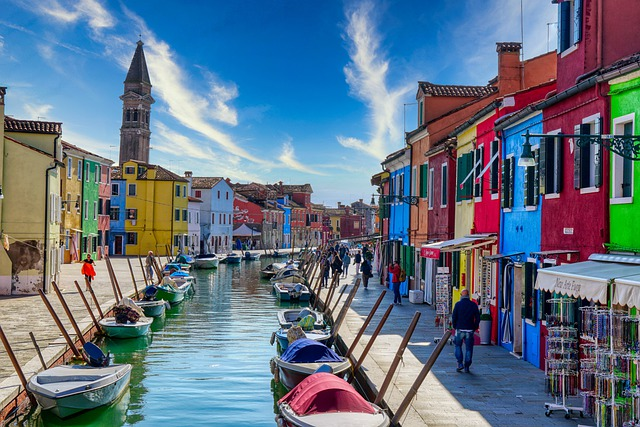 Another way to enjoy the visit is to go to Burano by water taxi (there are many good companies specialized in this kind of service) or you could decide to join an excursion.
You could depart from San Marco or from other places of your choice and organize the stops you want to make.
Please note that the day excursions to the colorful island usually also include  Murano and Torcello. In case you join one of those tours, make sure you will have enough time to visit all the islands. In fact, even though Burano and Torcello are actually not so big, Murano is much bigger and requires a half day excursion at least.
How much is the water bus ticket from Venice to Burano?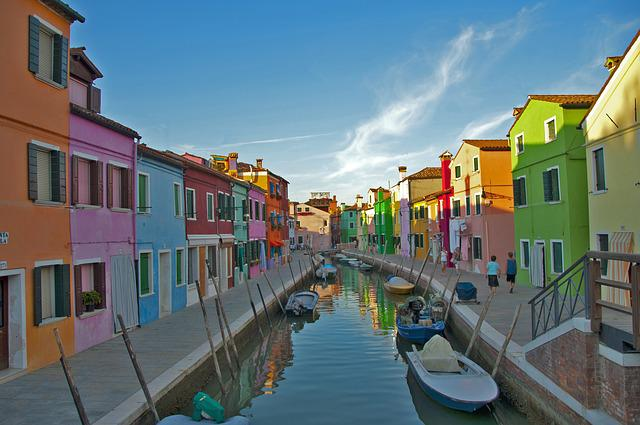 In case you decide to travel by water buses, here follows an idea of the prices.
As a visitor, you can buy a ticket valid 75 minutes from the time of validation or a 24 hours ticket. In case you want to spend more time in Venice you can consider a 48 hours, 72 hours or a 7 days ticket.
Prices of the tickets to move around Venice
75 minutes: euro 7, 50 per person;
24 hours: euro 21,00 per person;
48 hours: euro 30,00 per person;
72 hours: euro 40,00 per person;
7 days: euro 60,00 per person.
How to decide which ticket suits you best to get to Burano
So in case you want to do a roundtrip to Burano you will have to buy one 75 minutes per way. Consider that sometimes it takes more to reach Burano and buying a one day ticket could save you some money.
If you desire to include in your day travel also a stop to Torcello and Murano it may be better to consider the one day ticket.
Please note that prices may vary without prior notice and everything has to be checked in advance.
How much is the water taxi from Venice to Burano?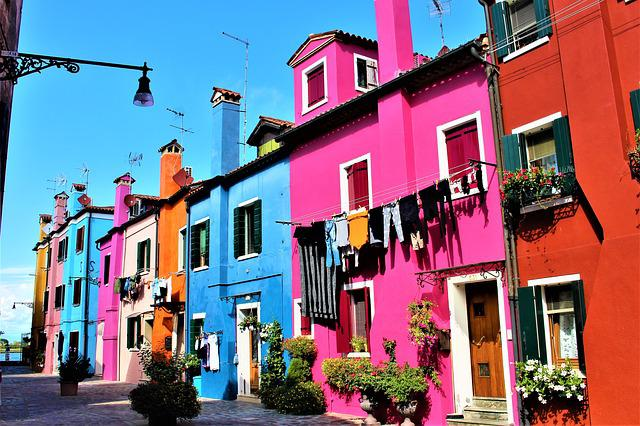 Answering this question is more difficult since you could depart from different places in Venice to get to Burano.
For example, in case you are in Piazzale Roma you can pay around euro 115,00 per taxi per way. This price includes the transfer for 4 people, with just one luggage per person.
All these prices, however, have to be verified beforehand.
Our recommendation for a day trip from Venice to Burano from a local point of view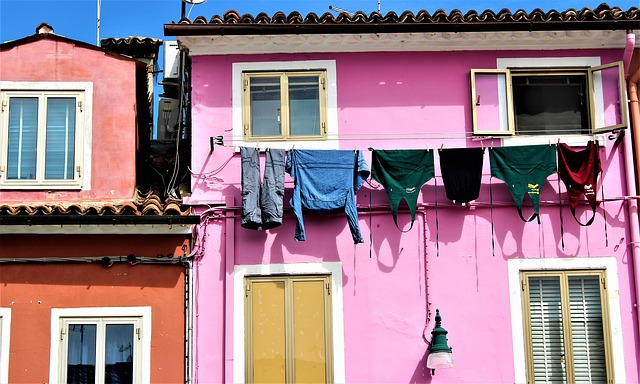 Burano is one of the greatest places in Italy to explore and now that you have selected if you want to go to Burano by vaporetto or private taxi and the way to get from there, you would like to have some quick advice from a local point of view.
Here follows what we think is truly important when you organize a trip to this little spot of the Venetian lagoon.
Our 4 recommendations to enjoy your travel to Burano
In case you travel by public transport, please check the vaporetto timetable before the tour. Organize in advance also your trip back from Burano to Venice.
Explore the whole island and do not limit yourself just to the main road. You will be truly amazed by the beauty of the entire place.
Among the number of things to do in Burano, we recommend you to visit the Lace Museum to learn more about lace making (and buy marvelous works of art).
Eat local food and taste buranelli, the traditional biscuits made in Burano during Easter (now they are made throughout the year).
With these few tips, we are sure that your travel to Venice and Burano will leave you speechless.