Indeed Venice is expensive. However, over the last few years, an increasing number of people is labeling it as "too expensive".
Of course, charmed by her beauty and elegance, we do not focus so much on the actual costs of living or traveling here.
However, since the rise of prices is now affecting all sides of our lives all over the world, we'll try to find out if Venice is really so expensive as it has been so frequently described.
We will certainly focus on the tourist point of view, which is what matters most to you. This is precisely what your Venice Insider Guide is for!
Is Venice Expensive to travel? Your updated price table for your budget travel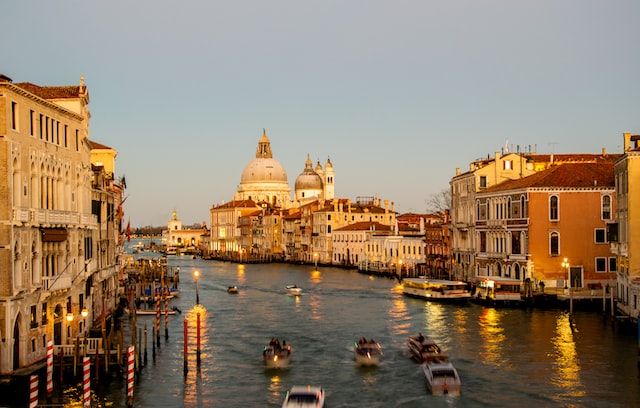 You probably know that not so many Venetians still live in their hometown. Many of them, in fact, have decided to move to the mainland, where the living costs are much lesser.
However, in this article, we are speaking from a touristy point of view. This means that our analysis we'll be much different. Even though Venice is not a cheap city to visit, there are many tips and tricks that will indeed help you save your money and, more importantly, make your whole experience way better!
So, let's find out if Venice is really expensive and, if so, how can you spare some money!
Hotel prices: is it expensive to stay overnight here?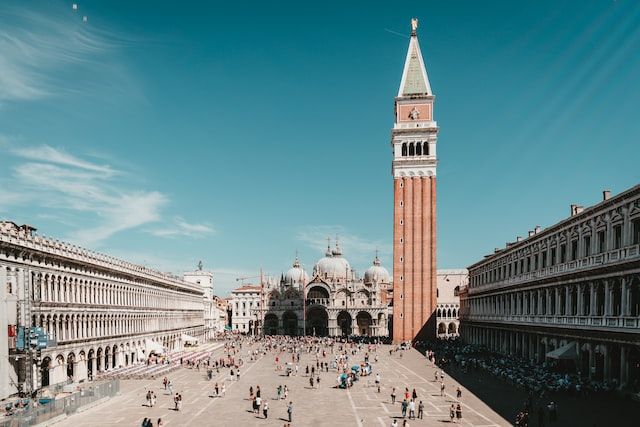 When you consider visiting Venice, of course, one of the first things that appear on your checklist is the hotels.
However, in our beautiful city, you really have plenty of choices.
You can of course decide to sleep in one of the dreamy and luxury hotels placed in the area close to Piazza San Marco, like the famous Hotel Danieli (prices usually starts from 400 euros per night), or on the Giudecca island at the world wide known Belmond Hotel Cipriani (where prices usually starts from 500 euros per night).
You can of course decide to experience one or more royal nights in these amazing places.
However, Venice can offer you many affordable places for you to overnight.
There are of course splendid Venetian style hotels everywhere in the city, many of them facing the Grand Canal. So, if you dedicate some time to explore all the offers, you will certainly find cheaper hotels (we are talking about 50/60 euros per night).
If you would like to pay even less, you will have two choices: select a Venice hostel (there are many good ones here), or decide to select an accommodation in Mestre, the closest city in the mainland. Here the hotels are very good and you can find 4 star hotels at very convenient prices!
Just remember that, in any case, hotel prices skyrocket during peak season. The summer, Carnival period and Christmas are the most expensive periods to travel to Venice!
Check out: Where is best to stay in Venice?
Is the city expensive to travel around?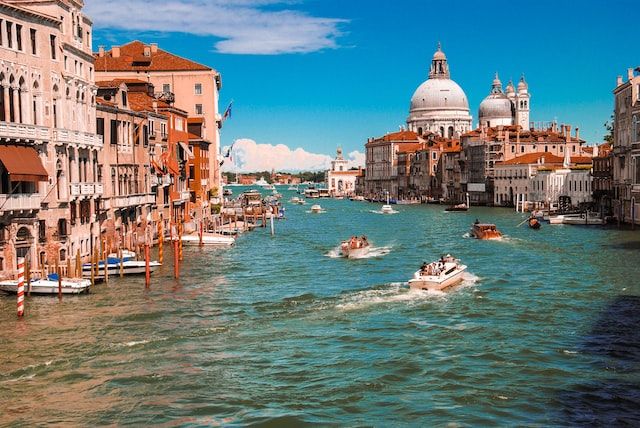 Is Venice expensive to travel around?
First of all, let us tell you that most of the monuments and attractions of the city are reachable within walking distance (crossing many bridges along the way, of course!).
However, we cannot help but tell you that traveling by public transport is not so cheap in the floating city.
In recent years, the prices of vaporetti (water buses) have in fact substantially increased. One ordinary ticket that gives you access to the Venetian public transport, up to 75 minutes from the moment of validation, costs in fact 9.50 euros per person.
We acknowledge that this price could be very high, especially if you are traveling with your family.
Anyhow, you can also consider buying the transport city card. If you are planning to travel a lot by water buses or you are planning to visit the other islands of the lagoon area, you might consider buying the daily card (25 euros), the 2, 3 or 7 day passes.
If you like to know more, we have summarized all this info on our practical guide on how to get around the city.
Is Venice expensive to visit?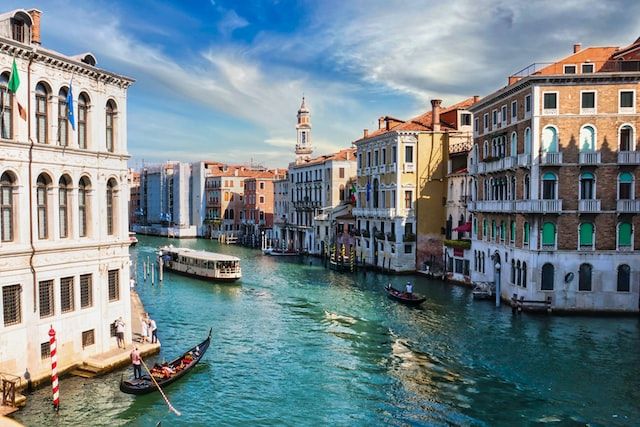 Like many other European cities, Venice too offers a lot of discounts and special prices for museums, theaters and cinemas.
Museums
Compared to other countries in Europe, museum tickets are relatively inexpensive and are without a doubt worth the price. As ancient as the city is, the price of the tickets (which is usually around 15 to 30 euros) is wisely spent on restorations of monuments and of art pieces, as it should be.
Some museums, however, could be much more expensive than others.
For example, to access the Doge's Palace you will have to have a 30 euros budget per adult. However, if you buy the tickets online and in advance, you will save 5 euros. You will also have discounts for kids and if you are traveling as families. Not mentioning that the ticket to the Palace includes the entrance to many other museums, like Museo Correr, Museo Archeologico Nazionale and the Sale Monumentali della Biblioteca Nazionale Marciana.
Check out: our guide to the city's art scene!
Catholic places
Another interesting thing to know, when you visit Venice on a budget, is that Catholic churches and Catholic basilicas, most of the time have a free entrance or ask for a symbolic ticket. Some examples? The Basilica della Salute is free of charge (you might need a ticket to visit some of its works of art), the Basilica dei Santi Giovanni e Paolo asks for 2.50 euros.
If you buy the Chorus Pass (12 euros per person) you can have access to the 16 churches that are listed here.
Is Venice expensive to eat out?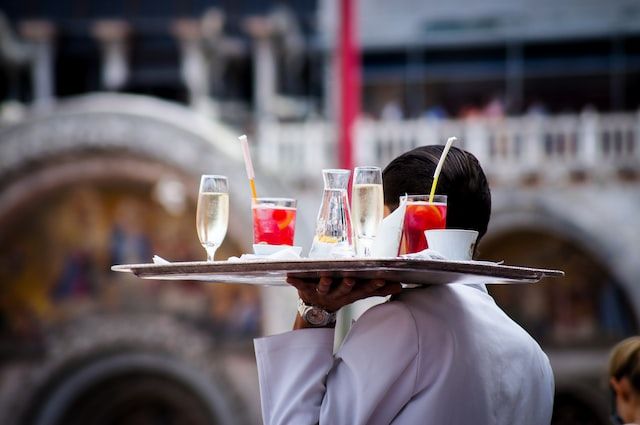 Restaurants are probably the single reason why most people think Venice is super expensive.
Photographs of the expensive bills go viral all around the world every single year. And yet, there are some touristy restaurants that can of course be authentic tourist traps.
However, we really do not think that eating out in Venice is expensive.
There are so many good local restaurants that offer traditional menus at affordable prices. You can taste the house wine but also appreciate the local and fresh fish that has been bought at the Rialto market.
In other words, you just have to select carefully where and what you want to dine.
About this topic, we have prepared a guide on what you should try in the Venetian restaurants: you will be surprised by the typical Venetian food!
Notwithstanding the fact that Venice is particularly popular for its street food. You truly won't believe the great variety of cheap eating options you will find here!
Anyhow, the scenery really plays a major role in determining the final prices. If you want to eat cheaply you really shouldn't choose to reserve your table in Piazza San Marco, for instance. Just grab a coffee-to-go instead!
To save money, spend as Venetians do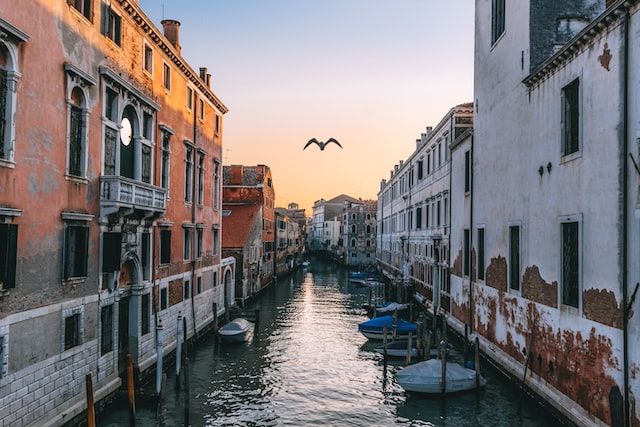 Like in many other countries, the best way to save up some money while visiting the city, is to grasp the local way of living, which is why a restaurant or a bar full of gondoliers is a very good sign you are in a good spot.
That is not to say Venetians don't enjoy fancy events or restaurants – quite the opposite - but that, in order to make it affordable, Venetians consider the best places taking into account price and quality.
Luckily, nowadays restaurants, cinemas, theaters, and gondolas prices are easily accessible and known to the public.
This means you will be immediately able to see the price and choose based on your budget.
Venetians prefer to go to the old osteria, the traditional bars where Cicchetti (meaning local fish dishes placed on small slices of bread, like Venetian tapas) are served along with ombra, a glass of wine.
There are so many osteria in St Mark's Square and the famous Rialto bridge areas, but there are hundreds around the city serving affordable local and traditional food.
Watch out though, sometimes even the typical osteria can be pretty expensive. So, a good tip is to always have under your eye the menu and plan in advance.
Our final tips to enjoy the city
‌Venice is certainly more expensive than the mainland, and it can be more expensive than the majority of other Italian cities.
Anyhow, as you have learnt through the article, it is not as expensive as you might expect.
As for many other things, the less you know about Venice, the more expensive it gets. The more you know, the more you will be able to adjust your needs and goals and enjoy the vacation according to your plans and your budget.
If you dedicate some time to organize your travel you can of course find many cheaper options that will help you organize the trip of your dreams, sparing some euros for many more experiences and adventures!
Just remember to plan ahead and try to spot the places where locals go, they know best and there is a wonderful atmosphere of authentic experience.
And never forget: Venice is priceless.