Welcome back to our Column about the most popular questions about the city! Today we are going to give you the answer to the most frequently asked questions of all time: Is it possible to drive around Venice?
In fact, as you prepare for your journey, one question seems to pop up everywhere: "Can you drive in Venice, Italy?".
Fear not, dear traveler, for we at the Venice Insider Guide are here to clear up the confusion and guide you through the ins and outs of navigating this enchanting city!
Can you drive in Venice Italy? Here's the answer to the most FAQ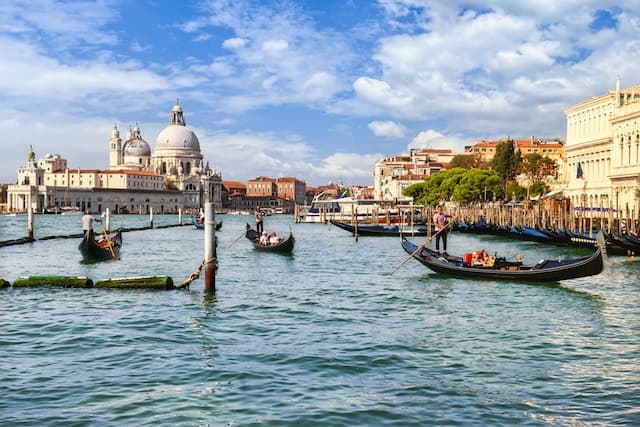 Believe it or not, many tourists think they can navigate Venice by car.
We've heard all sorts of questions, from "Can I book a taxi to Saint Mark's?" to "Is there a parking garage near the Rialto Bridge?".
The truth is, driving in Venice is not only difficult but also impossible in most areas.
To help you better understand the unique transportation system in this city, we've prepared a detailed guide on how to get around Venice without a car.
Driving in Venice: is it possible or not?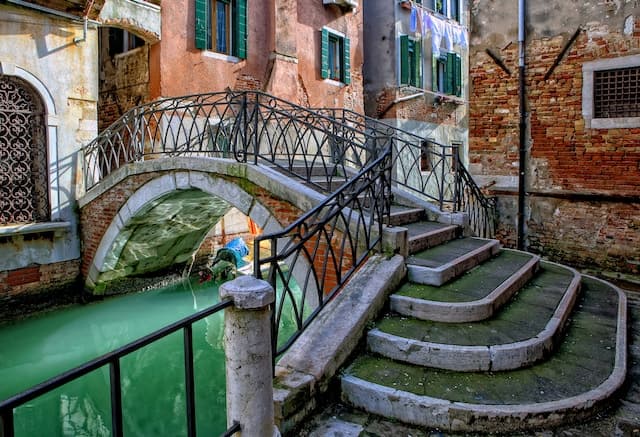 Venice is a city built on more than 100 small islands, linked by a network of canals and bridges.
This unique structure means that cars are simply not an option for getting around most parts of the city. In fact, the historical center of Venice is entirely car-free, with only pedestrian walkways and waterways available for transportation.
However, while it's true that driving in most parts of Venice is not possible, there are a few exceptions and alternative options for getting around.
Where is it possible to drive a car in Venice?
One such exception is Lido Island, which is connected to the mainland only by ferry boats and is open to cars. If you're staying on Lido Island, you can easily get around by car, but keep in mind that the historic center of Venice is still off-limits to vehicles.
Get to know more about Venice Lido here!
If you're driving to Venice from outside the city, you can park your car at Piazzale Roma, which is the last stop for cars and buses before the historic center. From there, you can take a water bus or ferry boat to reach your destination.
Alternatively, you can park your car at Tronchetto Island, which is a large parking lot close to Piazzale Roma area.
Getting Around Venice Without a Car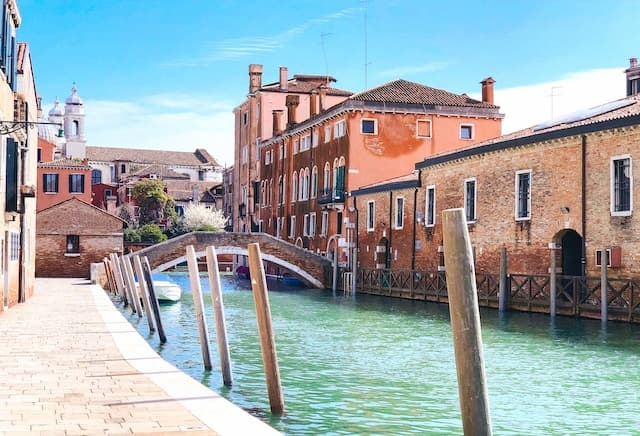 The best way to get around Venice is on foot or by water.
The city is small enough that you can easily walk from one end to the other, and you'll get to experience the charm and beauty of the city up close.
However, if you want to travel a bit faster or farther, there are several water-based transportation options available. These include water buses (vaporetti), which are the most common and affordable way to get around, ferry boats, water taxis, and in some cases, gondolas.
Vaporetto (Water Bus): The vaporetto is the primary means of public transportation in Venice, and it operates much like a bus system on water. These boats run on various lines throughout the city and are an efficient way to travel between different areas. We recommend purchasing a tourist travel card for unlimited rides during your stay.
Ferry boat: these boats are larger than water buses and can take you to the nearby islands. The ferry boat service is operated by ACTV, the same company that runs the water buses, and tickets can be purchased at the same ticket booths or machines. The cost of ferry boat tickets varies depending on the distance traveled, but they are generally more expensive than water bus tickets. However, the views and experience of traveling by ferry boat are well worth the extra cost.
Gondola: The iconic gondola is a traditional Venetian rowing boat, perfect for a romantic tour of the canals. While gondolas are more expensive than vaporettos, the experience is well worth the price for a unique, picturesque ride through Venice's waterways. However, we would recommend gondolas only to enjoy a picturesque experience. They are no longer used as means of transport by Venetian (check out the whole history here!).
Water Taxi: Water taxis are private boats that can take you directly to your destination. Though more expensive than vaporettos, they offer a quicker and more personalized service, ideal for when you need to get somewhere in a hurry or want a more luxurious experience.
Walking: Sometimes, the best way to explore Venice is on foot! The city is incredibly pedestrian-friendly, and walking allows you to discover hidden gems and picturesque alleys that you might miss on the water.
Final tips and recommendations
In conclusion, while driving in Venice is not an option for most parts of the city, there are exceptions and alternative options available.
Walking and taking water-based transportation are the best ways to get around Venice, allowing you to fully immerse yourself in the city's unique charm and beauty.
If you're planning a trip to Venice, be sure to check out more articles on the Venice Insider Guide for more tips and insights on this incredible destination.