Ah, Venice! A city that captivates the heart and imagination of every traveler. But, one question seems to linger on the lips of many visitors: "Can you swim in Venice canals?".
It happens often to find images or videos online of tourists jumping from the roofs of houses to the waters of the canals. But is it really possible to swim in the Venetian lagoon?
As your trusty Venice Insider Guide, we're here to reveal the truth behind this popular query, so you can focus on what really matters - enjoying every corner of this magical city.
Let's dig into (literally) the truth about this popular question.
Can I Swim in Venice Canals? The Definitive Answer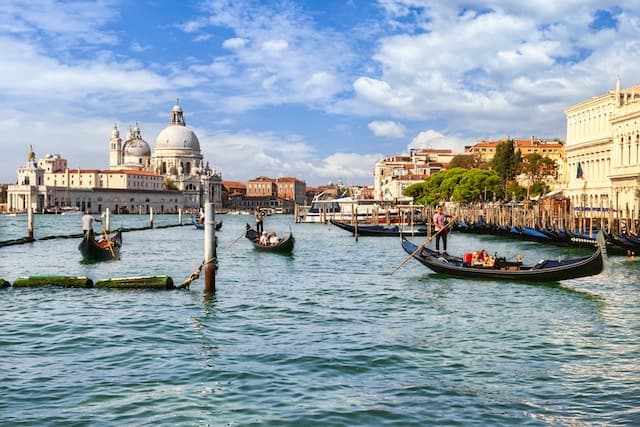 Sorry to disappoint, but the short answer is no.
Swimming in the canals is strictly prohibited, and for good reason.
Venice takes the protection of its historical city and the safety of its residents and visitors seriously.
If you're caught taking a dip in the canals, you can expect a hefty fine from the local authorities. Trust us, it's not worth the risk!
Why Can't You Swim in Venice Canals?
Aside from it being illegal, there are several reasons why you wouldn't want to swim in the canals.
Firstly, they're not the cleanest waters around.
Due to pollution and waste disposal, the canals aren't exactly a refreshing oasis you'd want to dive into. Have you heard about what happened to Katherine Hepburn while filming Summertime in our beautiful city?
Moreover, Venice's waterways are busy with boats, water buses (vaporettos), water taxis and gondolas.
Navigating through the bustling traffic would not only be dangerous for swimmers but also disrupt the smooth flow of transportation in the city.
Looking for a Swim? Check Out These Stunning Beaches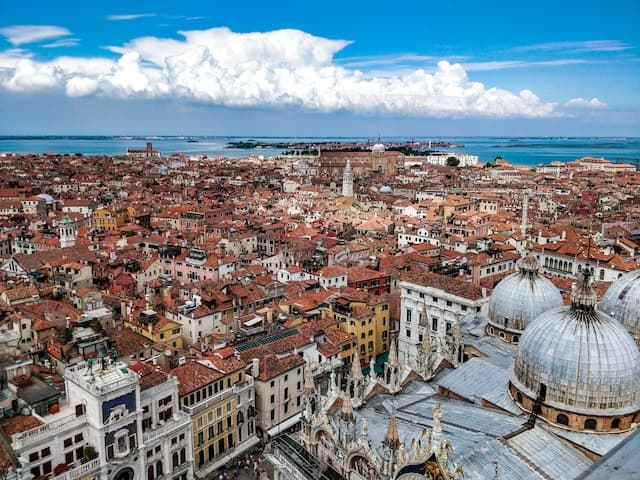 If you're craving a refreshing swim, don't worry!
Venice has some beautiful and sandy beaches just a short boat ride away. Head over to our guide on the best beaches in Venice and discover the perfect spot to lay out your towel and take a dip.
In the meantime, here's a sneak peek of our top picks:
- Lido di Venezia
- Pellestrina
- Alberoni Beach
- Cavallino-Treporti
- Sottomarina
So, while the canals may be off-limits for swimming, Venice's gorgeous beaches are waiting to welcome you with open arms!
In conclusion, when it comes to the question "Can you swim in Venice canals?" - the answer is a resounding no.
But, fear not!
There's so much more to Venice than its enchanting canals. From awe-inspiring architecture to delectable cuisine and pristine beaches, this city has it all.
Stay tuned to our Venice Insider Guide for more insider tips, and let us help you uncover the true beauty of La Serenissima.