Ah, Venice – a city of romance, history, and enchanting canals. But, as you're planning your trip, you might be wondering, "Can I park in St. Mark's Square?".
While it's a popular question among visitors, locals can't help but chuckle.
Venice is a city of islands and bridges, so driving a car here is practically impossible. But don't worry, we've got you covered!
In this article, we'll explore where to park in Venice and how to navigate the city like a true insider.
Where to Park in Venice: The Ins and Outs of Leaving Your Vehicle Behind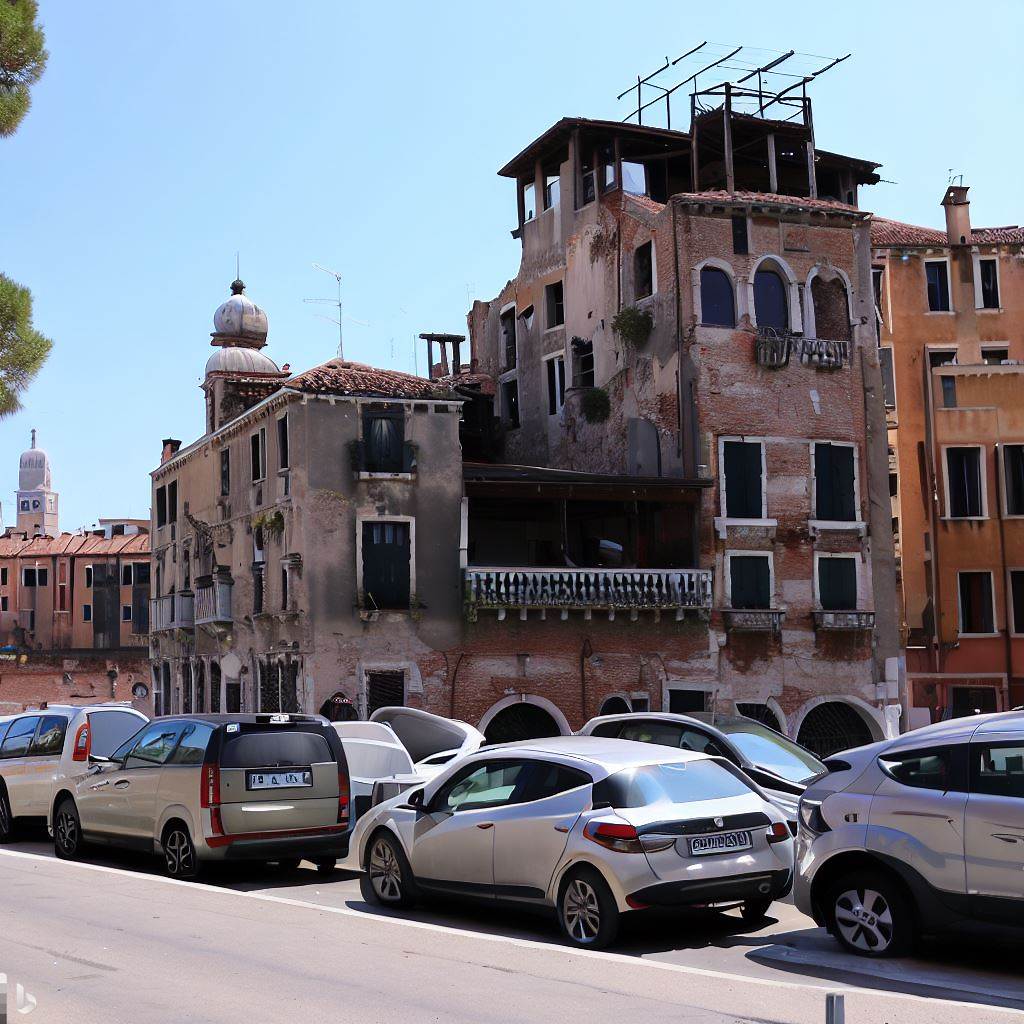 While you can't park in St. Mark's Square, there are a few places in Venice where you can park your car or vehicle.
Just before you continue scrolling down the article, we wanted to let you know there is no way to access a free parking space in Venice. Every option will show you here will need to be paid.
We've listed them all for you, so you don't have to worry about anything.
Just park, hop on a vaporetto, and start exploring the historic center!
Parking in Venice: Piazzale Roma
The most popular choice is to park at Piazzale Roma, a square located close to Santa Lucia train station.
It is one of the main entrances to the city and it offers a lot of large parking garages and multi storey car parks and also many choices of car rental companies and places for last minute shopping.
Also here you can have the possibility to take your water bus or water taxi and start exploring the historic city!
Garage San Marco
One of the most convenient parking garages in Venice is Piazzale Roma.
Garage San Marco, located in this bustling transportation hub, offers secure and accessible parking. It's the last point in Venice where cars are allowed, so you can't get any closer to the city center than this!
Keep in mind that parking spots can fill up quickly, so it's a good idea to reserve your parking ticket well in advance.
The parking lot is open 24/7.
Please refer to this link for parking fee and reservations: https://www.garagesanmarco.it/en/.
Autorimessa Comunale
Autorimessa comunale is another parking garage located in Piazzale Roma. It provides both covered and uncovered parking spaces. It's usually a good option during peak tourist seasons when other parking lots might be full.
The parking lot is open 24/7.
Please refer to this link for prices and reservations: https://avm.avmspa.it/en/content/autorimessa-comunale-city-parking-garage.
Sant'Andrea car park
The alternative for short car stops is instead represented by the Sant'Andrea parking, located in Piazzale Roma as well. This parking facility is also open 24/7.
You can check the rates at this link: https://avm.avmspa.it/en/content/sandrea-car-park-0.
Tronchetto Island: A Convenient Parking Alternative
Another option for parking in Venice is the Tronchetto Island parking lot, mostly known as the Venice passenger terminal.
This man-made island is located just a short vaporetto ride away from the city center.
While it's not as close as Piazzale Roma, it's often less crowded and offers more affordable rates. Plus, you can enjoy a scenic ride across the island as you make your way to Venice's main attractions on the cable car!
Don't forget that driving in Venice is a whole different story!
Check out our article on exploring Venice by Car for more information.
The final option: parking your car in Mestre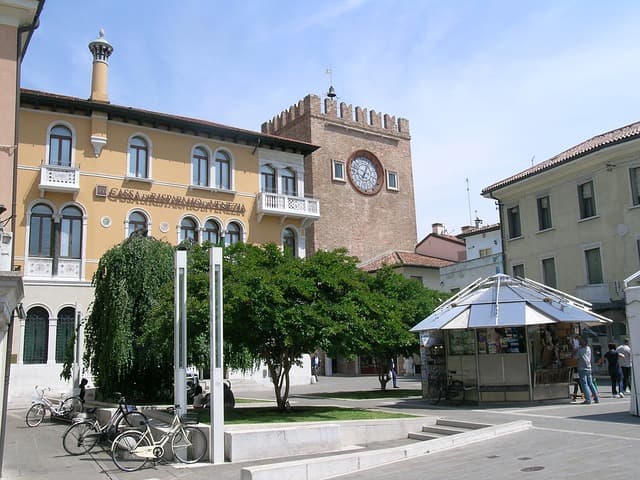 Another alternative you have is to park your car in the city of Mestre.
You can park it at your hotel or close to Mestre train station and then reach the city of Venice by bus, train or private cab. Mestre is indeed very well connected to the Floating city.
Even though you are less close to the city, you can have some pros, like the cost of the parking fees which are undoubtedly lower and the chance to have your first insight of the city while sitting comfortably on a public transport or a taxi! What else?
Are you ready to discover the city like a Local?
Now that you know where to park in Venice, leave your car behind and dive into the magical world of this unique city.
Wander through its narrow streets, cross its countless bridges, and soak in the rich history and culture that make Venice so special.
And remember, the Venice Insider Guide is here to help you uncover the city's hidden gems and live your Venetian adventure to the fullest.
So stay tuned, and happy exploring!