As Valentine's Day approaches, you would like to know how you can spend your days in Venice in the best way.
Venice is fairly known for being one of the most romantic cities, so it won't be difficult for couples to find the most beautiful things to do here.
Let's start our lovely journey immediately!
The 15 best things to do in Venice for couples: make your stay in Venice idyllic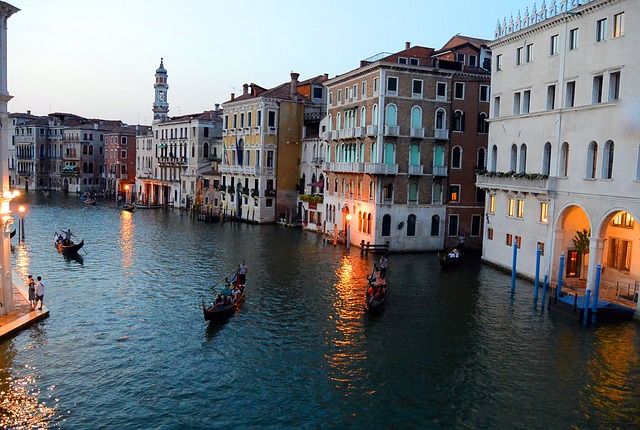 You won't believe how many amazing things you can do in Venice as a couple. You find so many hidden spots and marvelous places with spectacular views that will truly make you think you are living the dream.
Here we'll give you some hints. You will find many more activities while you are here, indeed.
15. Have a ride on the most typical Venetian boats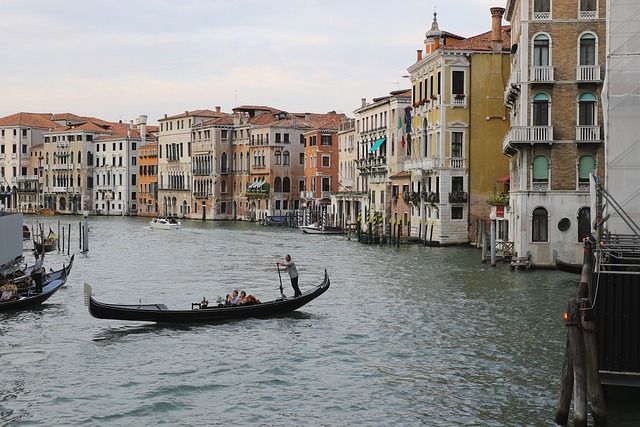 Gondolas are the elegant symbols of the city's history.
They are so unbelievably beautiful and elegant that, once you get here, you can't help but desire to rent one of those.
Among the most amazing things to do in Venice for couples there is surely this. One charming gondola ride for two is one of the experiences you will treasure forever in your hearts.
14. Visit the inner heart of Venice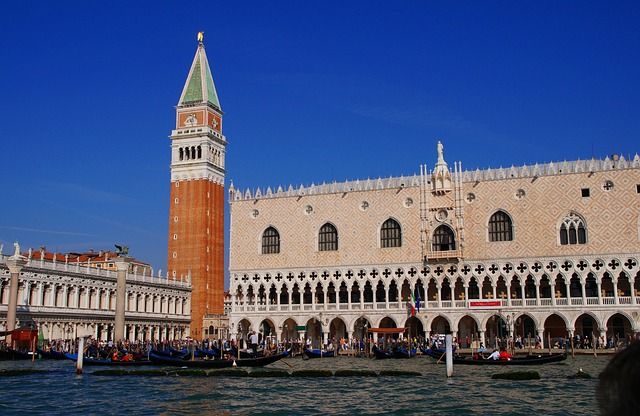 Among the best things you can do in Venice as a couple you would not probably list Piazza San Marco.
However, if you decide to come here at dusk, you will find a fairy place. The lights that reflect on the square, in fact, create such a magical atmosphere you won't forget so easily.
If you want to do something even more incredible, you could also book the night entrance to the golden basilica that has been facing the square for centuries. We won't tell you more because it is an experience that has just to be lived.
13. Best things to do in Venice as a couple: a night at the opera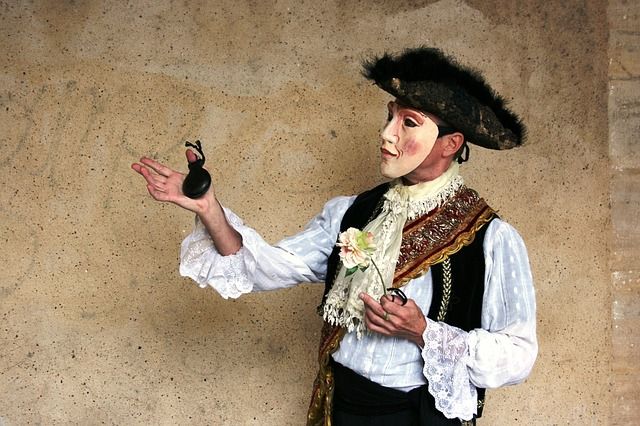 The city has plenty of theaters where you can attend the most incredible performances.
We would suggest that you go to La Fenice theater, but there are so many places scattered throughout the city.
In fact, locals do love attending the opera performances. It's part of our culture and every inhabitant of the city has attended an opera performance at least once.
You surely have to do this with your partner while you're here. Just remember to book your tickets in advance!
12. Visit the most iconic bridge of the city, one of the most incredible things to do here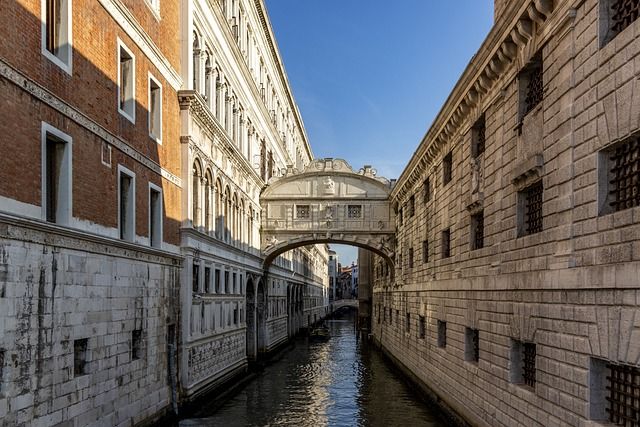 This is another great symbol of the city.
However, not only is the Bridge of Sighs incredibly beautiful, but it also shares an heartbreaking history.
You could try to hear the whispers of the many prisoners that have walked through that very bridge and imagine their despair.
Now it's considered one of the most lovely places in the city and so many people make their proposals here.
If you want to visit it from the inside, you have to book your entrance to the most elegant palace of the lagoon.
11. Do not miss the chance to get lost in the old city's alleys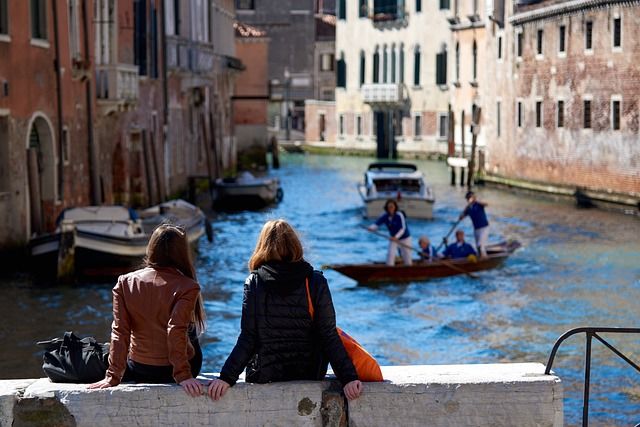 We can tell you about activities, museums, palaces and incredible experiences. However, one of the best things you could do here with your soulmate is just wandering through the old city's alleys, called "calli" in Venetian.
Each time of the day (or of the night) you will choose, you will find here different scenarios that will embrace your hearts and emotions.
You will get more deeply into Venetian real daily life but you will also discover many hidden spots that you will not find so easily on travel guides.
Just believe that you will always find your way back.
10. Enjoy the most iconic view of the city (from the most iconic bridge)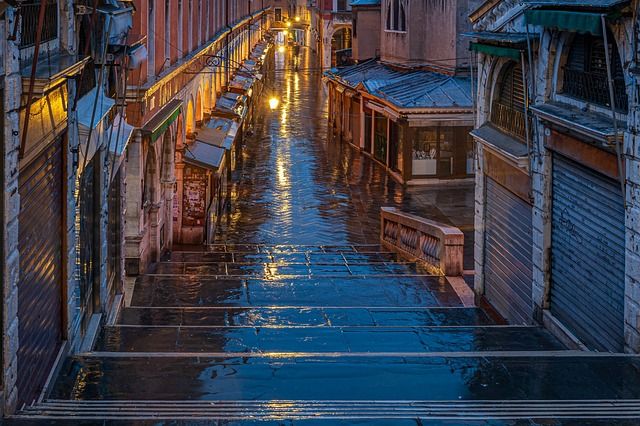 If you are here, of course you cannot miss the chance to see the most incredible sunsets from the Rialto bridge.
This bridge is so iconic and utterly beautiful that you won't believe your eyes.
It's usually very crowded, however, you could come here at dusk or at night and enjoy an incredible scenario.
Would you like some advice? Book your entrance at the panoramic terrace near Fondaco dei Tedeschi. You will thank us later.
9. Speaking about sunsets in Venice: here it is what you have to do with your partner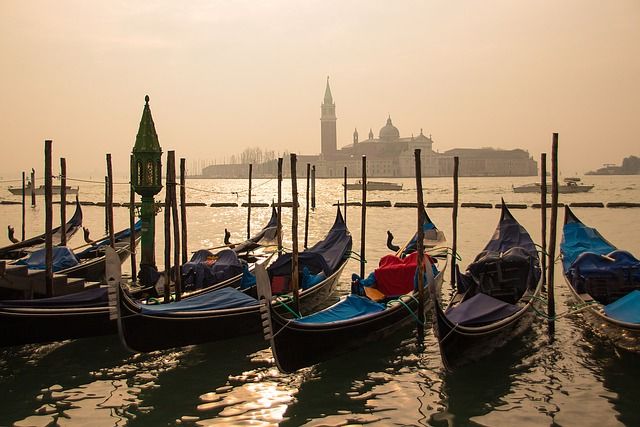 There are so many places in Venice where you can enjoy the most scenic views at sunset.
You could take a seat in the area of the Biennale gardens and watch the sun going down behind the city. It's a crazy moment, when it will seem to you that the sun is actually diving into the reddish waters of the Venetian lagoon.
Such a magical experience to be shared with your partner!
8. Spend the night in one of the ancient and elegant palaces of the city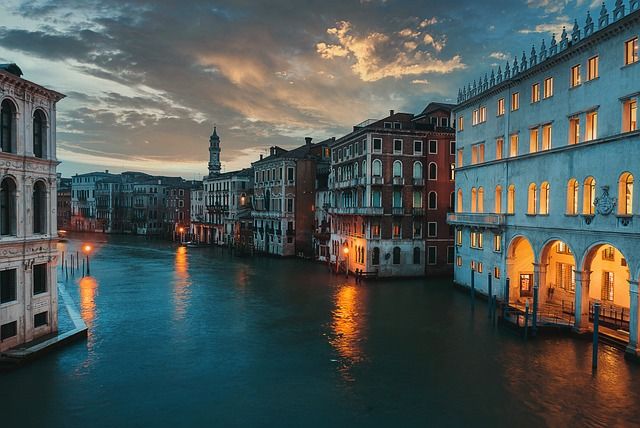 Of course one of the best things to do in Venice as a couple is to book your room at the most beautiful and princely hotel.
There are so many beautiful and elegant palaces that have organized fancy rooms that you can spend the most incredible nights.
7. Taste the local street food (but following our advice)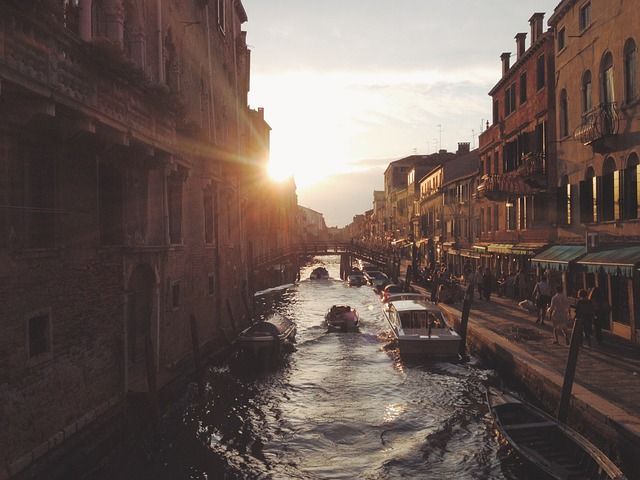 What is Venice without its amazing street food?
You will find so many choices, from pizza-to-go to the most delicious gelato. However, the most local thing to do (and to with your partner) is to share a dish of cicchetti.
Besides eating, also taste the local wine! There are so many food tours among which you can choose and that's precisely one of the best things to do in Venice as a couple!!!
6. Visit the most colorful island of the lagoon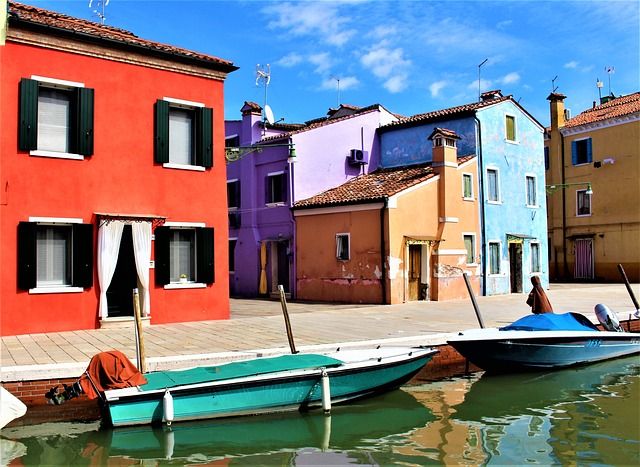 What to do in Venice as a couple?
If you are going to stay in Venice for more than just a couple of days, you definitely have to go to Burano.
The island is so colorful and romantic that this is one of the most amazing things you can do in Venice with your partner.
Stroll around the iconic alleys, visit the lace shops, talk to the locals and enjoy the crazy food at the local restaurants. We are so in love with this small spot of our lagoon!
Check our full guide to the island!
5. Gawk at the views from the top of one of the highest bell towers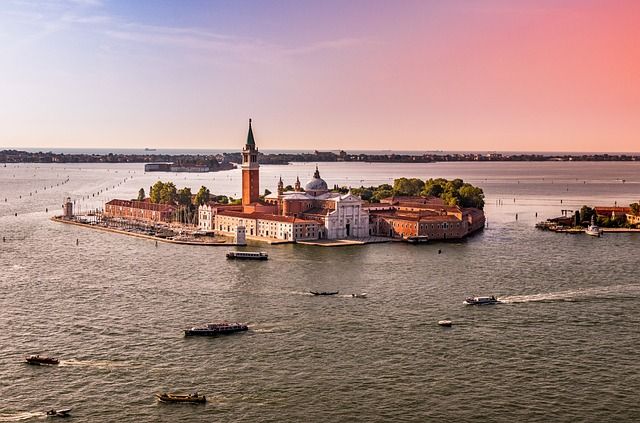 We think that one of the most beautiful things to do in Venice as a couple is to go to the island of San Giorgio Maggiore.
It lies in front of Saint Mark's square and it is so famous for its iconic campanile (bell tower) that resembles the one in Saint Mark's.
If you do not suffer from vertigo just go to the top of the bell tower: the most incredible scenario will open in front of your amazed eyes!
4. Indulge in the flavors of Venetian cuisine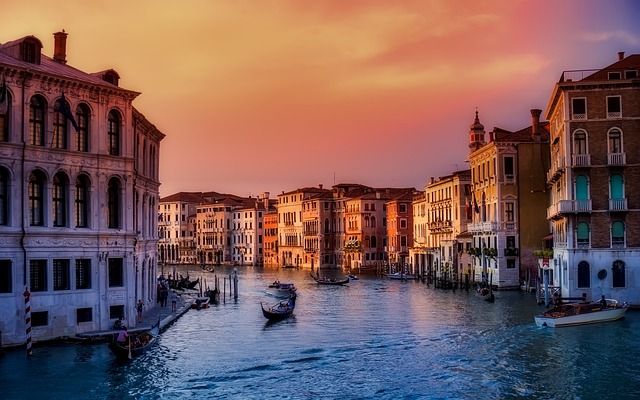 One of the best things to do in Venice as a couple is to enjoy its delicious food.
Reserve your table at one of the most romantic restaurants and enjoy the delicious and traditional cuisine of the lagoon.
Fine wine and tasty dishes will make the best of your stay here!
3. Enjoy a candlelit dinner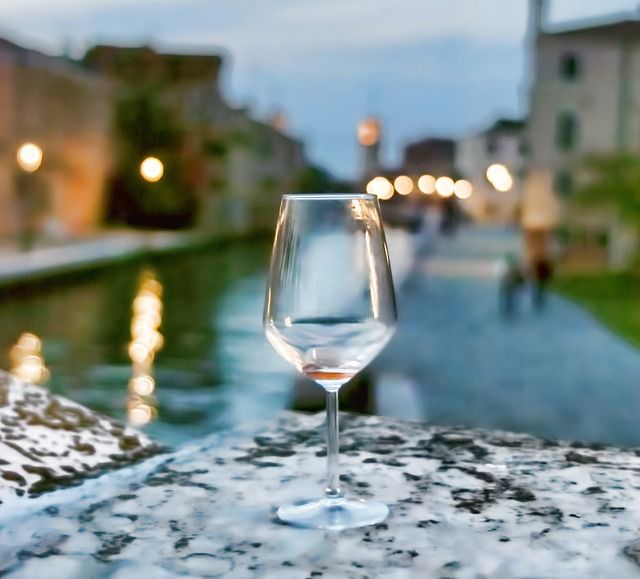 Speaking of dinners, we cannot help but mention the opportunity you have here to book a great candlelit dinner.
Just select your preferred restaurant and have the best time.
We also run some restaurants in the city and we could not be more happy to prepare the most amazing dinner for two love birds like you!
2. Book your aperitif with spectacular view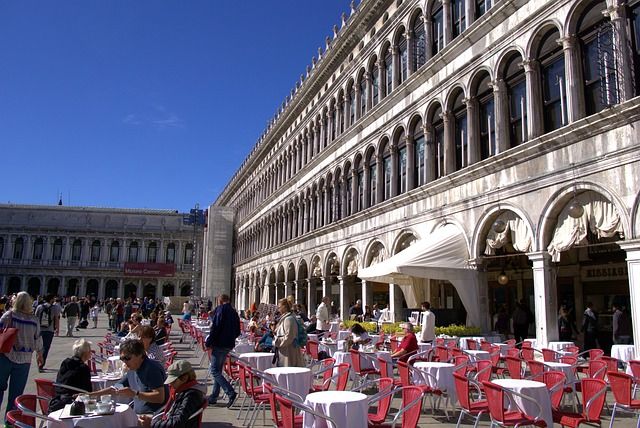 Yeah, in Venice we do love eating and drinking (well).
So, among the most beautiful experiences you can do here as a couple, there is the aperitif with view.
Danieli, Molino Stucky have just some of the most famous terraces. However, you could also decide to take your glass of wine and enjoy it sitting in front of the Grand Canal.
Wouldn't it be amazing?
1. What's the best thing to do in Venice as a couple?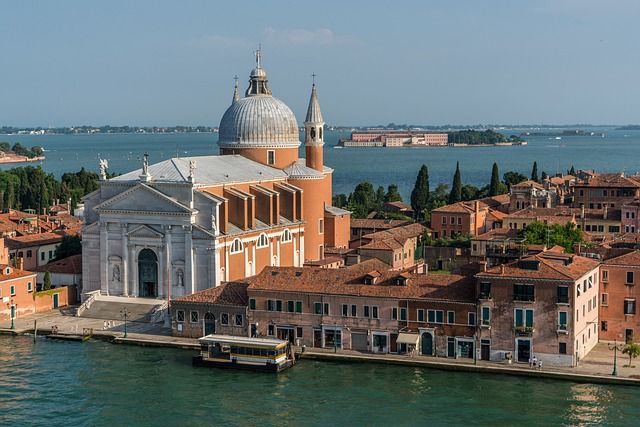 We truly can't decide what's the best thing you can do here with your partner.
This city is such an amazing place and everywhere you go you will find something worth sharing with the person you love.
Let us give you one piece of advice though.
Just let yourself be involved with the beauty of the city. Stroll around the streets and the squares, take it easy and enjoy your time.
So, yeah, that's it. Enjoy every precious moment you have here with your partner.