Sometimes I feel overwhelmed when I think about how difficult it can be to be serving food and drinks in Venice. The romantic atmosphere, the hidden streets and the monumental palaces of Canal Grande, the glorious history of San Marco and much more... The expectations couldn't be higher, how could they?
Well, when I'm tormented with all these thoughts, I just take a walk and go to my favourite cocktail bar in the city, take a sip of my favourite drink, and all of a sudden all the problems go away. Not because I'm an alcoholic, but because the expectations are met, and the drink is simply amazing.
If you are looking for the perfect place to celebrate with your partner, or a nice bar to watch the sunset with friends, keep scrolling, as I'll tell you everything you need to know about cocktails in Venice.
From a romantic wine bar with a great selection of wines served in Murano-glass glasses to parties in the palaces facing the grand canal, and bars with live music in which young Venetians, students and tourists gather all together around a common table... Venice can offer everything you are looking for, and even more in terms of drinks and nightlife!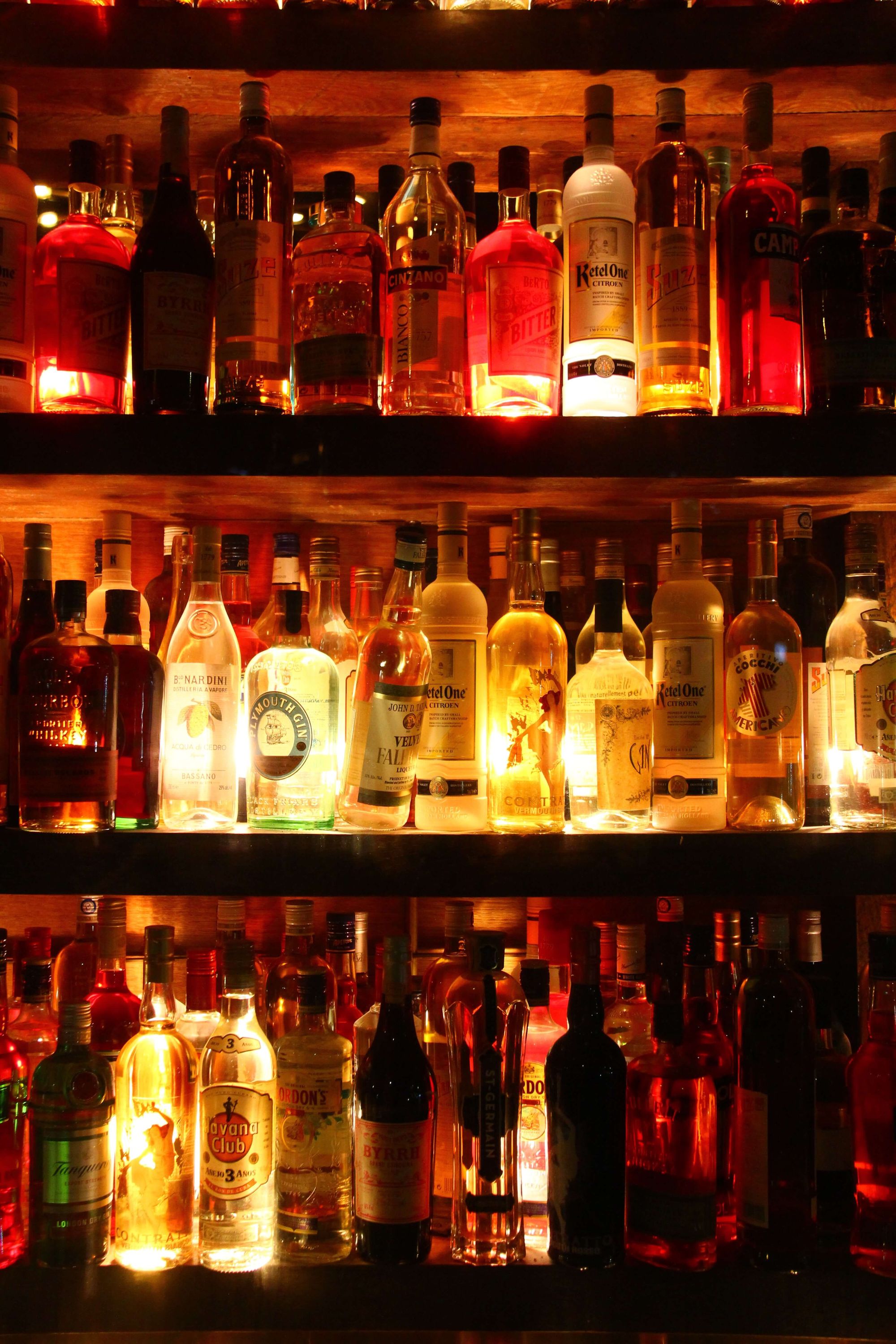 Of course, there are also plenty of bars in Venice in which you can grab a good bear and simply watch a football game. Drinking together offers so many different ways in which you can enjoy your vacation and social life here in Venice.
THE BEST AREAS TO DRINK
The most famous areas in which people gather to drink Saturday night are Campo Santa Margherita, Rialto and Ormesini, these are not specific bars or restaurants, but rather areas in which clusters of bars usually sell tasty cocktails and a wide selection of beer in their outdoor patio for a relatively good price (around 4 for spritz and 10 euros per drink)
These areas are specifically filled with people during the happy hour: Spritz is the most famous cocktail and if it's your first time in Venice you should definitely try it out. If it's not your first time, you might want to try the variants of the spritz: you can add Select, Aperol or Campari to the prosecco and you will taste a completely different drink.
Large groups of friends usually prefer these areas to more intimate bars, as there are more restaurants that serve dinner even late at night, and there is a good selection of delicious food and drinks as well as beer. But more importantly, in these areas, the party can turn pretty good, with campo Santa Margherita being the most fun place to party all night.
Places like Bakarò (a new restaurant that offers seasonal ingredients and serves you at the table surrounded by exposed brick walls), Bar Rosso (a rustic historic bar) or Duchamp are among the most chosen bars in Campo, while in Rialto you can find Bussola and Al Mercà.
Finally, during summertime, Lido becomes one of the hottest spots to party and many bars open near Venice beach. You can enjoy the experience of a dive bar and chiringuitos where you can find delicious food and a very good vibe, it's a perfect spot to watch the sunset while drinking a mojito and having fun.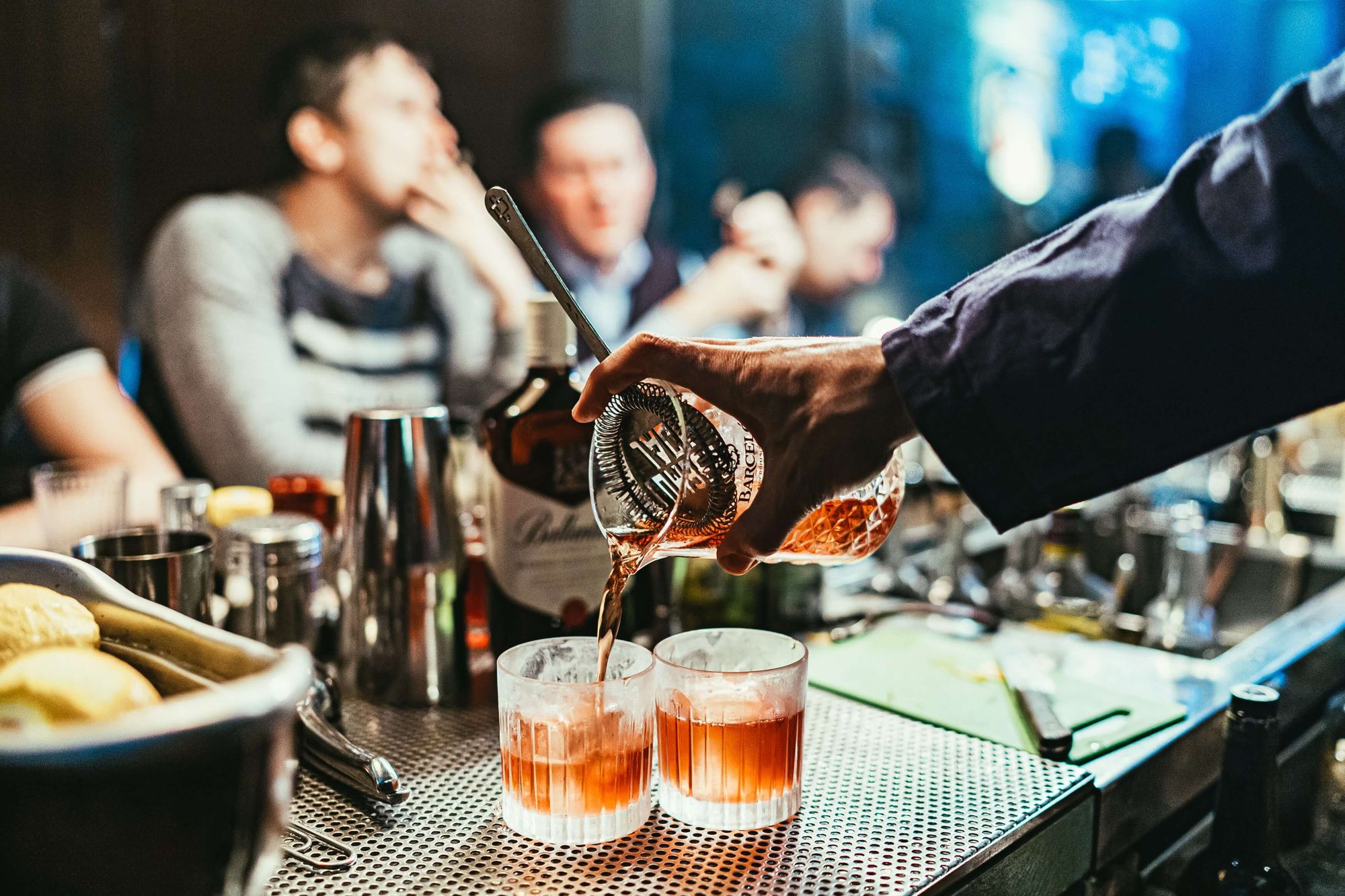 THE BEST COCKTAIL BARS IN VENICE
Close to the abovementioned amazing locations that host bars serving good beer and craft cocktails, there are also more intimate places where you can eat and drink amazing cocktails: wine bar (like Estro, Adriatico Mar, Schiavi and many more), the dark cocktail bar (cafè noir) is also an appreciated place with a wide variety of drinks. From the outside, it looks like a dive bar, but it is much appreciated by locals and is particularly crowded during Wednesday nights, it serves good cocktails and classic cocktails.
But Venice also has some fancy cocktail bars, the ambience of which is truly fascinating: a hidden gem with Murano glass chandeliers, good music and solid cocktails: Hilton Molino Stucky Venice hosts rooftop bars and offers incredible scenery. The ambience is amazing and so is the food and wine selection.
Among the best fancy cocktail bars in Venice, there are Il Mercante, The Time, and the newly opened Experimental cocktail club Venice.
THE VENICE COCKTAIL WEEK
This is nothing but a shortlist of appreciated and famous places that serve wonderful cocktails, food and drinks in the city of Venice. But there are many more out there to discover and to appreciate. And many more will open soon!
Venice was recently chosen as the city to host the newly created "Venice cocktail week 2021" which was - needless to say - a complete success, and this stimulated reviews, international actors and bartenders to come and visit the bars.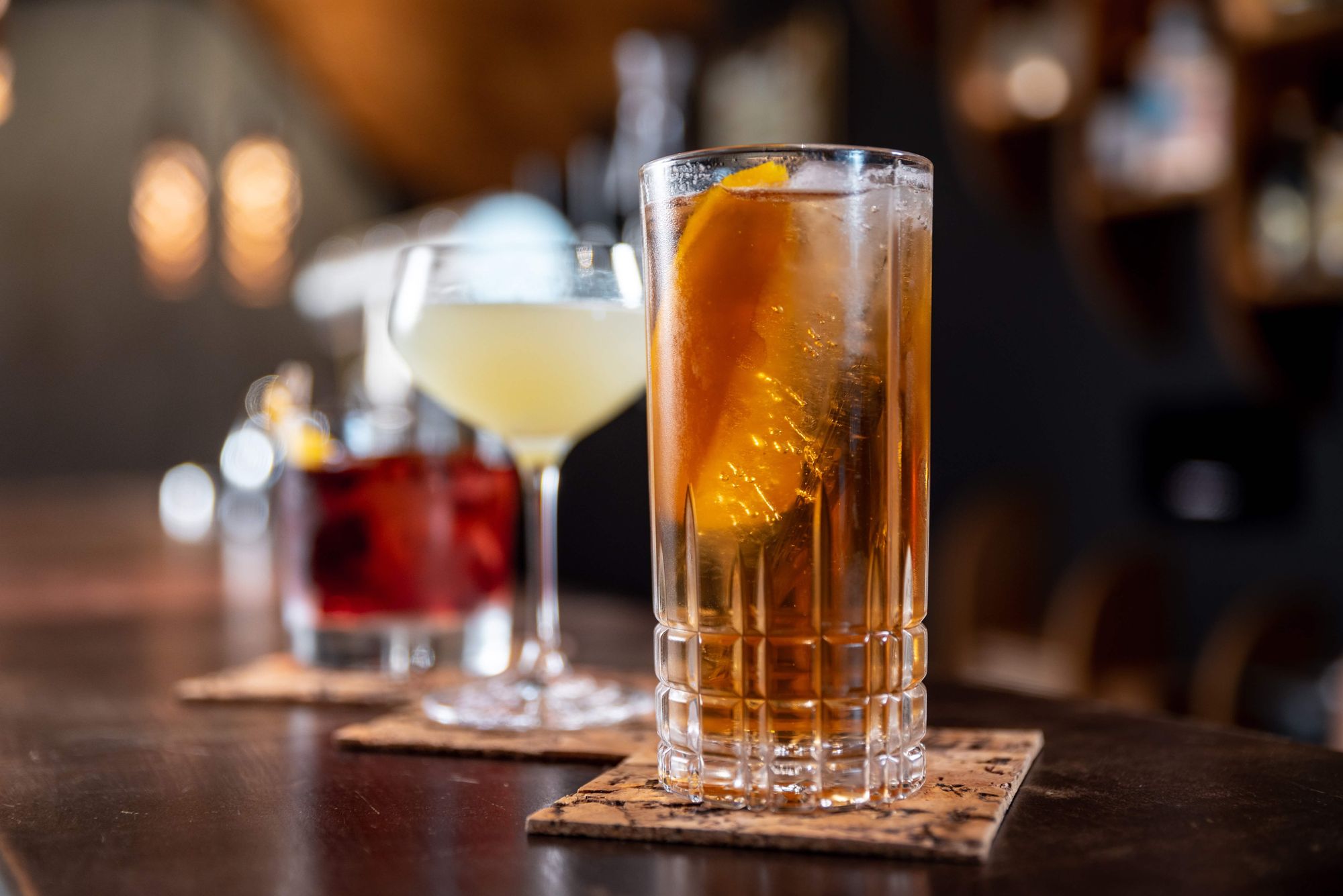 OUR THREE TIPS
If you want to drink good in Venice you don't have to worry too much, the overall quality of wine, beer and cocktails are good. but if you want to have an amazing experience, read again this post and mark the places that suit best your expectations. So get ready for some great cocktails!
Venice Beach with all its dive bars is probably the best location and ambience to party while drinking, but it is not necessarily the best place if you want to taste the best drinks in an elegant bar.
Try the Spritz and the "Ombra", the local measure to sip (usually red) wine at the bar or at the restaurant.