Venice is a marvelous place to explore. The romantic and joyful atmosphere may make you think that there is anything you could not do while in Venice.
But Venice is not only a tourist destination but a treasure to be preserved so that everyone in the future could enjoy all its wonders. That's why we have prepared this complete guide on the things not to do in Venice during your tour. At the end of the article you will also find our tips you might find useful.
So, among things you already know and things that might make you step out of your chair, let us introduce you to the magical Venice of the dos and don'ts.
15 things not to do in Venice, Italy: our suggestions to visit the city at its best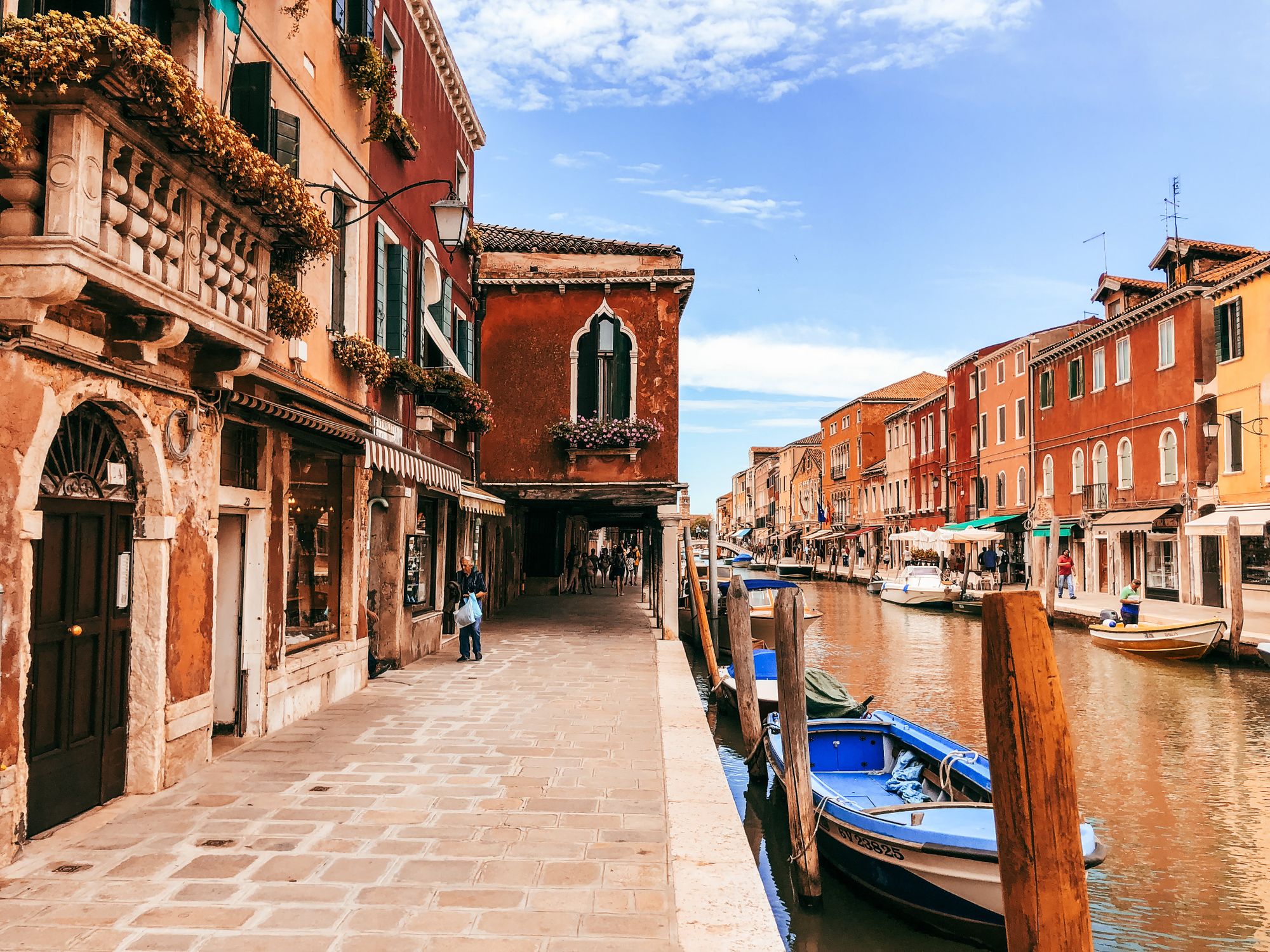 We know that you would rather read a list on what you can actually do while touring around our magical Venice rather than what you don't. It would be more adventurous, wouldn't it? Anyway, our true scope is that you can make the best out of your visit to the Venetian lagoon. We would like you to have the best times in order you can treasure those moments forever.
So let us give you the best recommendation to enjoy the city (and not get into any troubles!).
Some of the rules we'll share with you are just common sense, while others are actual banned activities. Shall we start?
While in Venice Italy never try to swim in the canals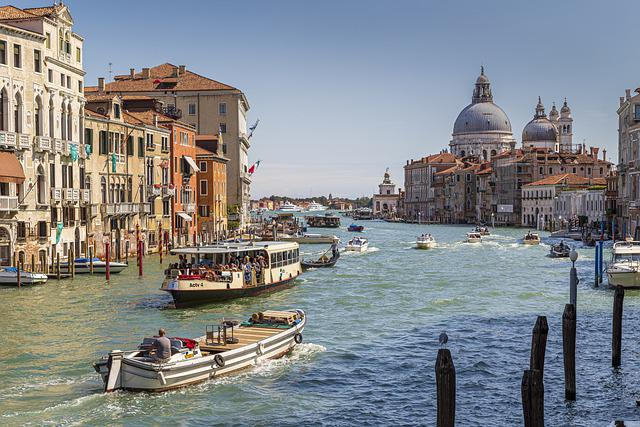 Venice is a city built on the water. We know that during summer times it could seem a really tempting idea to jump into the canals and take a swim.
Please never do that. Not just because of the danger due to the many water taxis, gondolas and water buses (called vaporetti in Venetian) that navigate Venetian lagoon all the time.
First of all, you never know exactly what you'll find underwater simply because you can not see it. Venetian water is not crystal clear and you may rush your skin while jumping on the water because you did not see stones, steps or anything hidden inside.
To let you understand the second reason more vividly, we will just remind you of what happened to Katherine Hepburn while filming Summertime in 1955. We give you a hint: a chronic eye infection. Should we explain more?
In case you want to go for a swim, we definitely suggest you go on a day trip to Venice Lido. It's a small island located just 15 minutes navigation from Piazza San Marco and there you will find great sandy beaches and clear water.
Do not walk on the green steps you will find close to the canals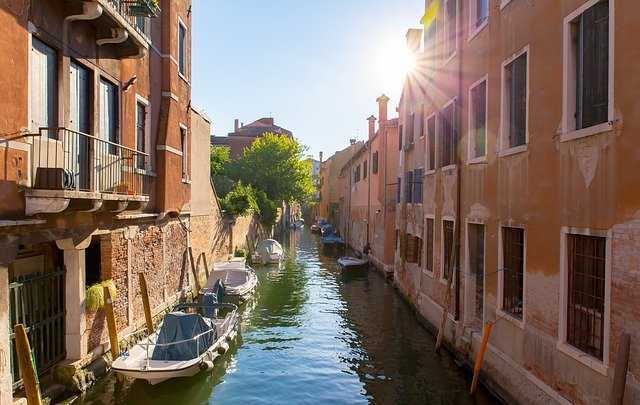 Ok. It might seem quite unclear but it is very strong advice.
While visiting Venice you will find many steps that from the street borders go inside the water. These steps are so useful for locals when they need to get into or out their boats.
Being so close to the lagoon and being so frequently submerged by high tide (acqua alta in Venetian) they are covered by green moss.
Please do not walk on it because it's very slippery. We have seen so many tourists underestimating the risks and falling into the water. As we saw at point 15, it's not such a great idea.
While in San Marco, do not feed the pigeons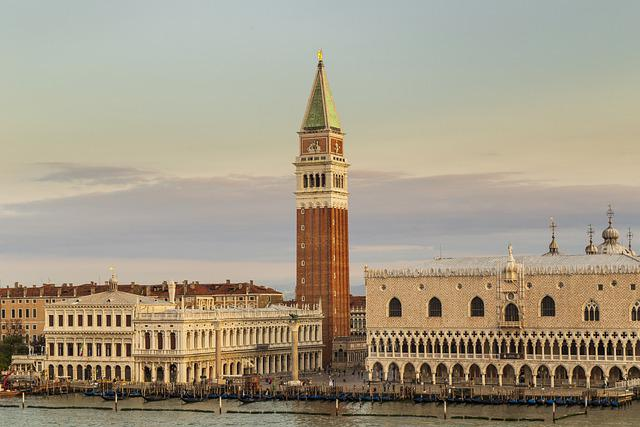 It could seem a great idea to feed the pigeons while in San Marco, especially if you are traveling with children.
For too many years, tourists, but also Venetians, have fed the birds all over the city streets. Luckily now it has been prohibited by the local municipality. May you want to know why?
Pigeons are so many in Venice, maybe they are more than Venetians and tourists altogether. Of course this is not a valid reason. Pigeons are truly harmful. They are dangerous for our health, but they can also damage Venetian buildings. And these are risks that we cannot assume to take.
So you are more than welcome to visit the square, enjoy the Basilica and the Campanile di San Marco (the bell tower). But remember not to feed the birds in San Marco nor in other places. The city of Venice and your health itself will thank you later!
Do take care of your dress code while you visit religious places (like the Basilica di San Marco)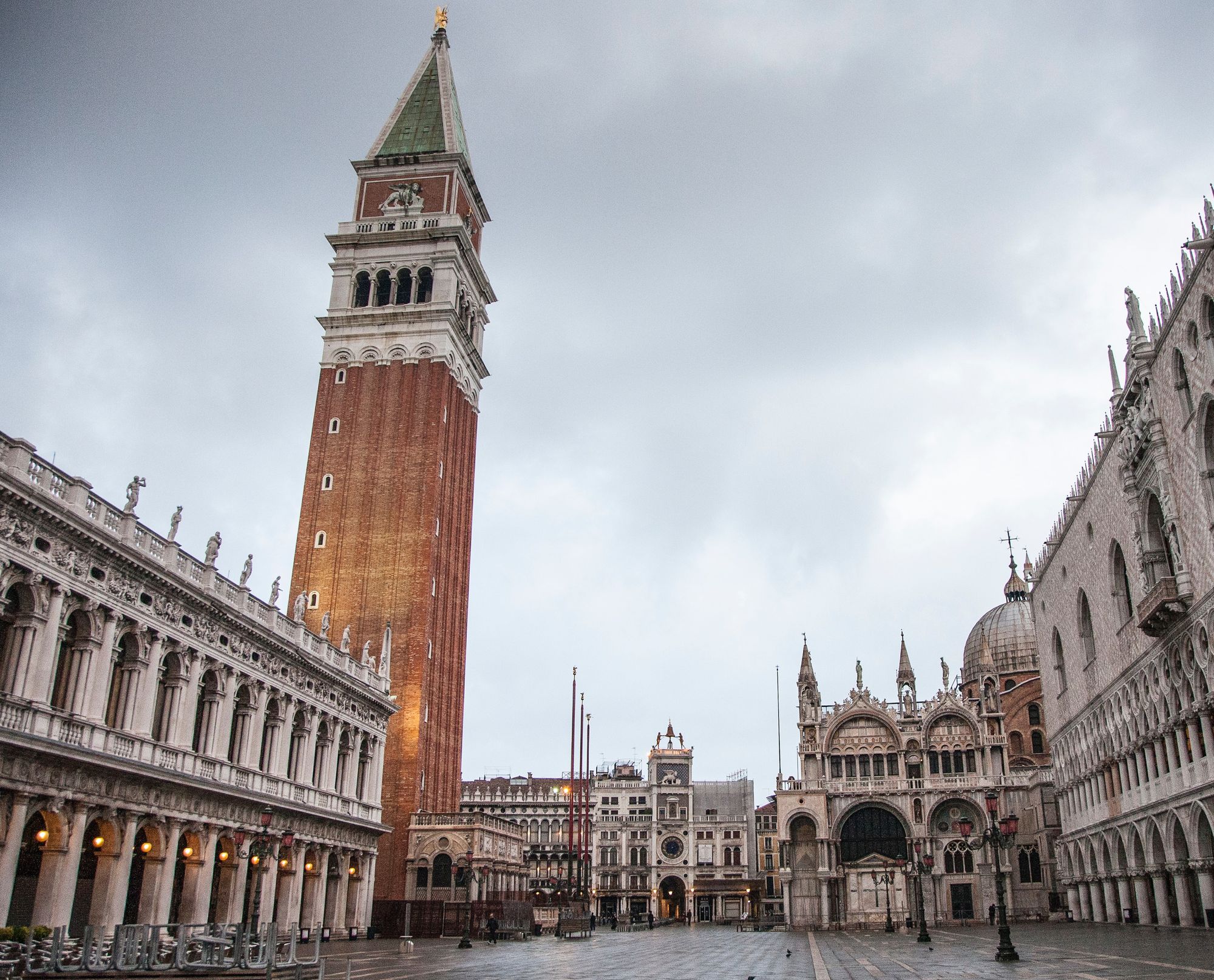 We know that you know. In Italy, in case you want to visit churches and religious places, you have to dress properly. However, it's a very simple rule. It just means that you have to cover your shoulders and not to wear something you would wear at the beach.
Yeah, sometimes it's quite difficult. Hot summer times are challenging, but that's necessary in case you want to visit the majestic Basilica di San Marco, for example. And it's totally worth it!
Besides San Marco, however, all the churches require an appropriate dress code. In case you don't want to miss some great opportunities, please remember to take with you something to cover your shoulders.
Do not forget to plan your arrival in Venice beforehand, aka take care of your heavy luggage
Following your excitement for your first trip to Venice and Italy, you might forget to take care of your heavy luggage.
So, your trip is starting and you are traveling from Marco Polo Venice Airport and you reach the city of Venice, maybe expecting to call a cab to take you to the hotel. Yeah, it happens more than you could think. But Venice, you know, is no car place, so you have to take care of your luggage in another way.
So here you will find our travel tips you might find useful for your upcoming trip to the city.
Consider to overnight in a hotel that is located closely to a waterbus stop (or that has a little private waterbus stop on its own);
Contact your hotel directly or your trustworthy Venetian travel agency that would be more than happy to help you arrange the arrival day for you.
Either way you choose to go, make sure everything is set and done before your departure. You will thank us later!
Do not dine in Piazza San Marco just in case you want to save some money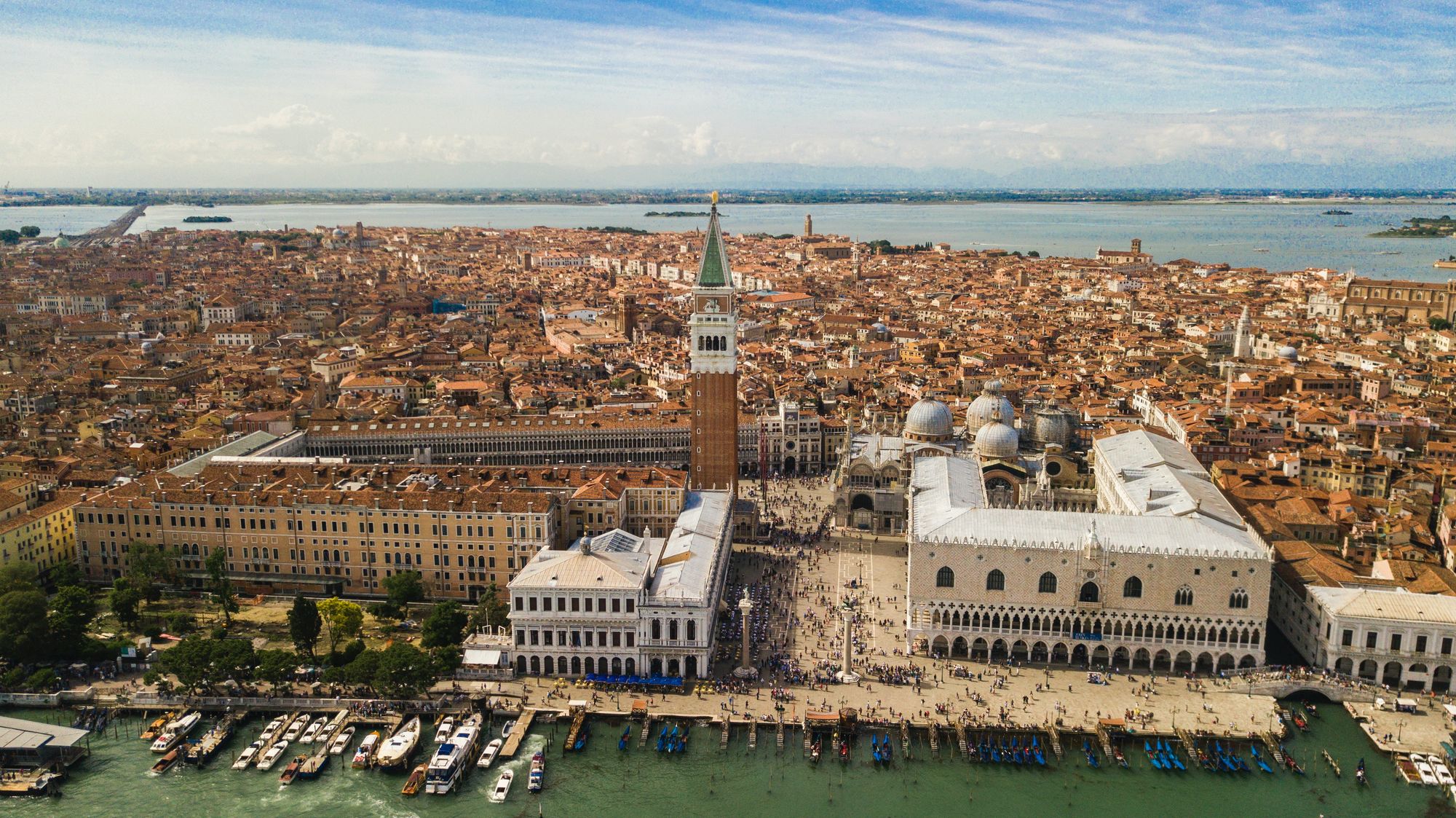 Eating in some of the many restaurants and cafes that are conveniently located in one of the most beautiful squares of Europe is unforgettable. Unforgettable as it is a true luxury moment you could not experience elsewhere, but also as it is quite expensive.
The moment might be priceless for you. Dining with your partner during a classical music performance (with violins and everything), while being seated in one of the most beautiful spots in the world, it's truly magical.
But yet there's a reason why you will not find locals dining in the Square. In case you want to save some money for other experiences, prefer less crowded streets and less touristic places.
There are so many local restaurants scattered throughout the city that the only difficulty you will have is just that you could not try them all (could you?).
Do not sit on the ground, on the steps, or on the monuments while in Venice Italy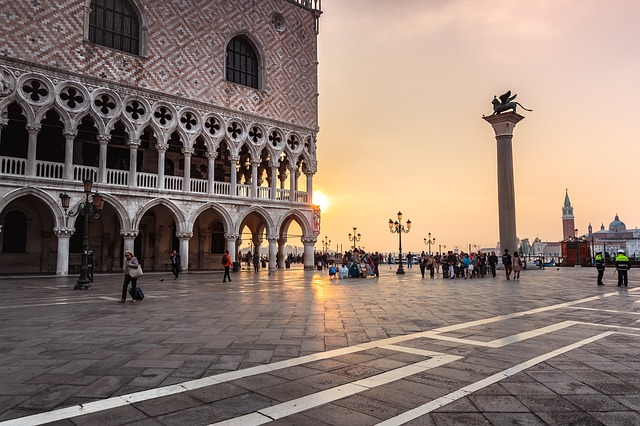 While exploring Venice, most tourists find it natural to have some rest sitting on the ground or on the steps of the bridges.
Unfortunately (or maybe luckily as we see in the next paragraphs), this behavior is not allowed. Neither tourists nor Venetians can actually sit on the ground or a hefty fine will occur. Also, consider that eating while seated on the ground is not allowed.
This rule, set by the local municipality, is another step towards a less crowded Venice. It might be difficult to understand for tourists.  There are not so many benches in the city and in case you want to take some rest you should often get a coffee inside a bar.
Nevertheless, once you arrive in Venice, you will understand. The city is so often so crowded and many streets are too narrow to let tourists stand or sit down.
We'll hope you understand it's for the best of the city and yours.
Enjoy traditional meals, rather than tourist menus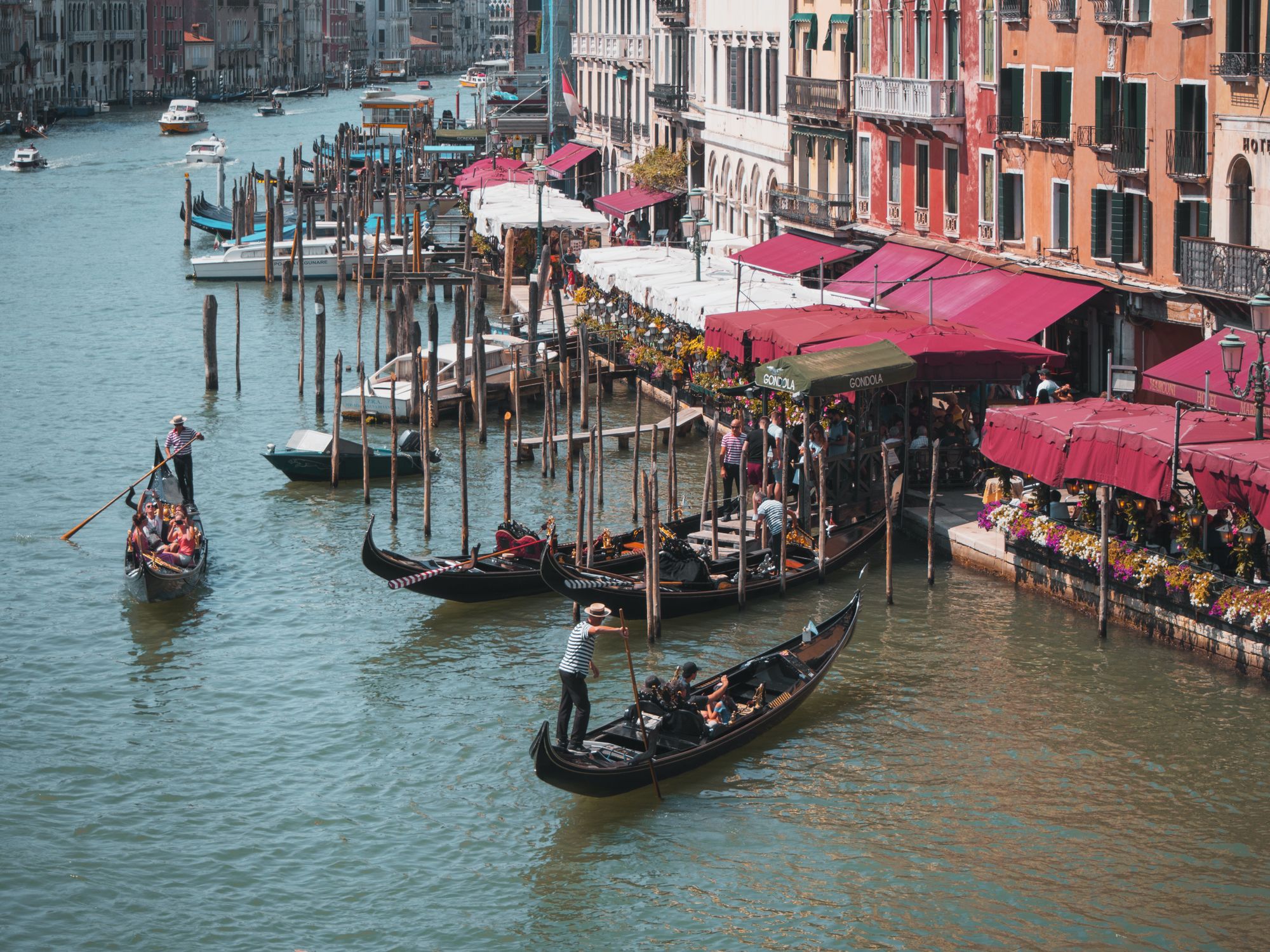 Tourist menus are very helpful. They are written on a blackboard outside the restaurants and you will instantly know what you will eat and how much the food will cost. Needless to say, they are selected very often by visitors.
Might you want to hear our Venetian point of view, please do not limit yourself to tourist menus. Sometimes you will be served low quality food and you will lose the chance to enjoy all the exquisite food the Venetian cuisine has to offer.
Stroll around quiet streets far from touristy areas (sometimes you will just have to skip around the corner of the main tourist attractions) and choose the right place for you.
You will be able not only to taste the refined Venetian dishes but also to speak with locals. And do believe us: there is no one to like to talk about its beloved city and its history like a proud Venetian.
This advice will apply to anyone you will encounter during your journey, from the hotel receptionist to the person driving your gondola. Seeing is believing!
Please do not worry about getting lost while visiting Venice!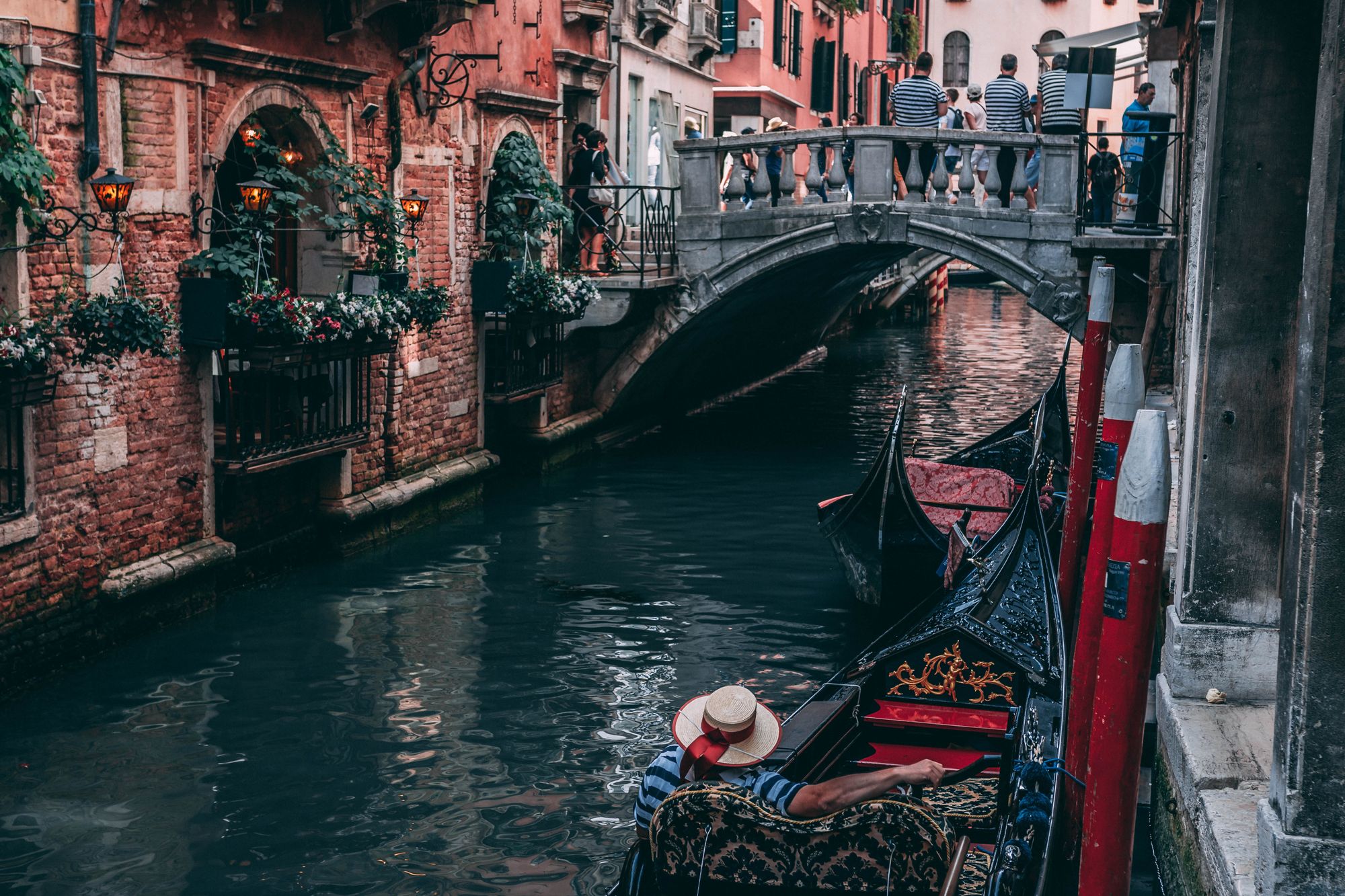 Among the things not to do in Venice, this is one of the most important. Getting lost in Venice is one of the best ways to enjoy the city. Actually, it is one of the top experiences we expect you to do during your tour!
You will be able to find places less crowded by tourism and you will experience the magnificent points of view of the lagoon and Grand Canal. The narrow alleys you will find while walking with your nose turned up will simply leave you breathless.
Take your time to enjoy the view and take pictures. Relax. And just in case you get lost you will always find someone who will be able to give you the right direction.
Do not forget to spend some times with locals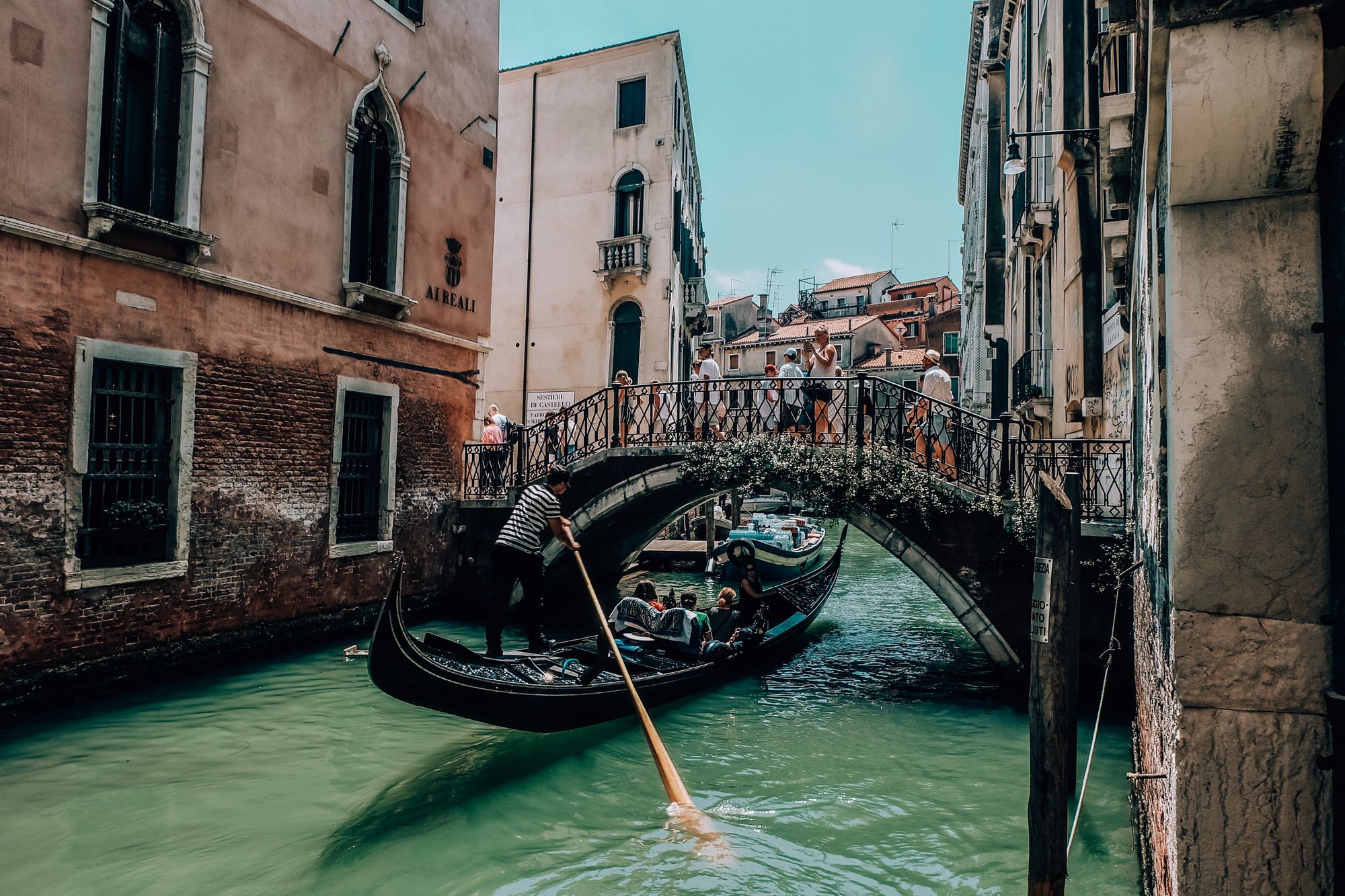 One of the best things to do in Venice is to approach locals. While entering shops, having a coffee at the bar or having your gondola ride or enjoying a tour with other tourists, consider that locals love to tell you more about their city.
They simply love it. Its monuments, its rich history and folklore. They are looking forward to spending some time with you telling you how great the place in which they live is.
Yes, they will tell you also about the many problems, but wouldn't it be a priceless part of your Venetian tour? You will treasure it forever.
Do not buy knockoffs and low quality souvenirs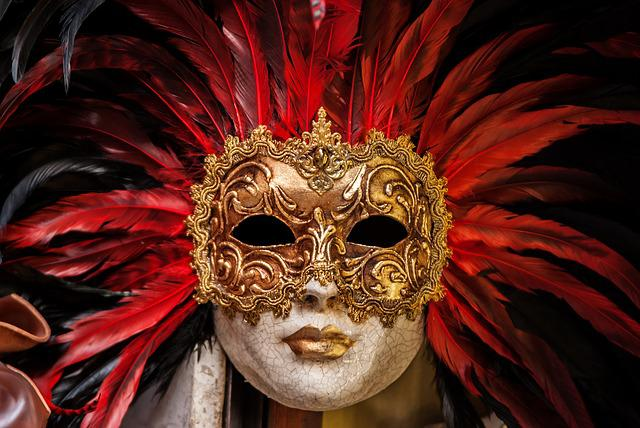 In Venice you will find all sorts of handcrafted items: beautiful masks, great Carnival costumes, marvelous glass objects and anything related to our rich traditions.
Please make yourself at ease while touring inside the artisans shops. Have a look at the magnificent works of art they are able to do and do not refrain from asking questions about how those objects were made.
Take at home all the things that remind of Venice but be wary of imitations.
Even if you are walking around the splendid Venice, not all the souvenirs you will see were actually made here. Many of them are tourist traps: low quality knockoffs made in other parts of the word, and they do not follow the ancient Venetian techniques.
In case you want to support artisans and their amazing art, buy your high quality certificated souvenirs inside local shops. You won't fall into tourist traps and you will bring back home something of great value.
Do not limit yourself just to Venice but explore also the nearby islands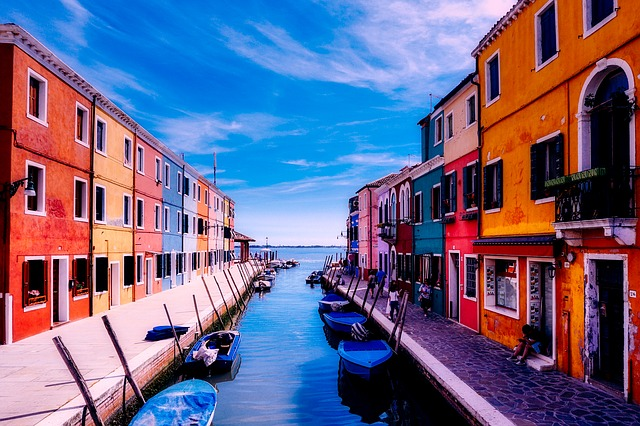 Venice has actually a really long history. It all started on the island of Torcello, beautiful and wild, located in the northern part of the lagoon.
Explore Venice from another point of view: take a vaporetto (water bus) and you will discover something truly irresistible. You will spend some time exploring Murano, famous for its glass, and Burano, renowned for its bright colored houses.
But also you will get the chance to explore the island of San Giorgio Maggiore with its bell tower resembling the one of San Marco and tour around its amazing Labyrinth. Or take the opportunity of a relaxing day at the sandy beaches of Lido.
Venice will be more than happy to welcome you with all its wonders!
In case it's possible for you, come to Venice in another period than summer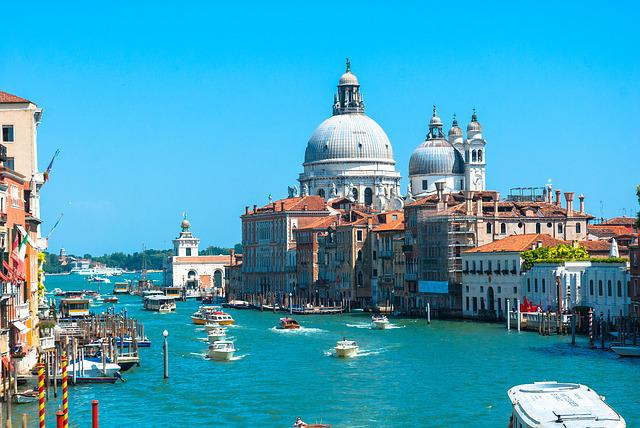 Few places in Italy are so full of tourists during summer like Venice. We know that many visitors could not come here at any other time of the year, but personally we think that you would enjoy the city more in case you choose spring, autumn or also winter.
Let us explain why.
Not only any tourist hot spot you would like to explore would be crowded, but also walking around all the narrow streets could be tough.
It would be more difficult to find a bar where to have your coffee, for example, but also you would have to wait longer to catch your gondola or your waterbus. Standing in line under the heat is not advisable.
On the other hand, Venice during summertime is an unmissable destination and we could not help but tell you.
It's a concentrate of festivals, like Redentore or Venice Movie Festival, just to cite the most popular ones, that anyone should see at least once in a lifetime. The amazing fireworks reflecting on the Grand Canal is something that no one can forget!
Please, please do not arrive by cruise ship
We know that many tourists may like the idea of cruising around the Mediterranean Sea and then arrive in Venice watching the lagoon by the sea.
We have no softer way to tell you: cruise ships actually are ruining our city. Venice is a fragile lady who needs to be protected by the giants of the sea. Whenever cruise ships arrive or depart from Venice, they are damaging our city and our lagoon.
Moreover, anytime cruisers get out of the ship they increase the daily population by one third. Needless to say, it is something impossible to afford for much longer.
The king of the 'Do not': do not forget to reserve your ticket to enter the city!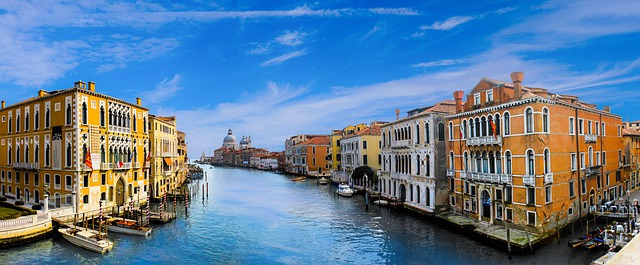 Many of you may jump out of the chair while reading it, but it's all true. Starting from August 2022 onwards, in order to visit Venice you will have to reserve your ticket.
It is the first important city in Italy trying this new approach but, after reading our article, you can now totally get why the municipality chose to do so.
Moreover, starting from January 2023, Venice will also apply an entrance fee, and not just a reservation ticket. At the moment, however, it is still unknown how you can reserve your ticket or how you can pay for it.
We just know that in case you overnight in Venice at a local hotel, you won't have to pay for the ticket, but just to reserve your entrance!
Other recommendations you may want to know before your trip to Venice come true
Gondola: do or do not?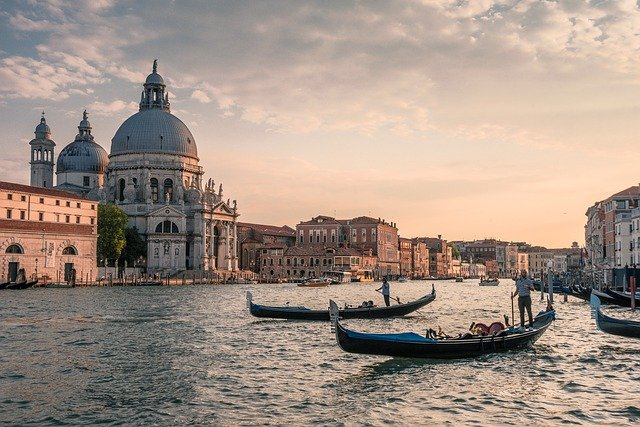 We acknowledge that many people do not recommend having a gondola ride. It's an expensive excursion, they say, and it is too touristy. Would you like our opinion as people living here?
For us, a gondola ride is totally worth it. It is worth the money because the gondoliere (the person who rows gondolas) studies for so many years to be able to master the art. It is totally worth it because gondolas require at least one year to be built.
And finally, it is worth it because where else in the world could you have such an experience? Where else could you slip on the water watching the amazing buildings staring in front of the Grand Canal? Nowhere, we believe.
High tide: do or do not?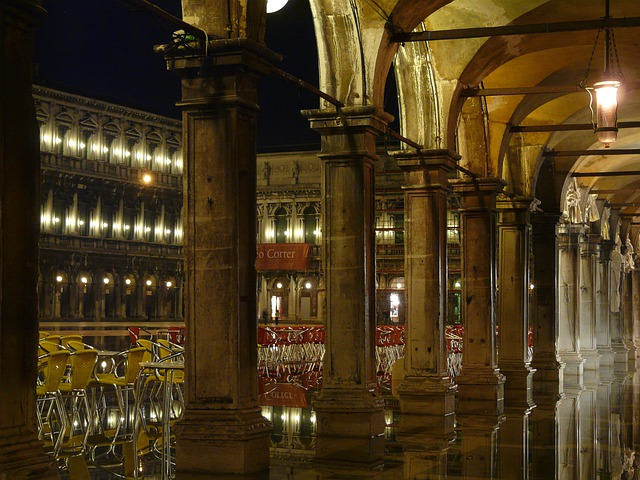 If you are traveling during autumn or winter, and sometimes also in early spring, it may happen that you assist in the natural phenomenon of high tide. Should you be worried about it? We could not say anything but no.
During these moments, Venice reveals itself in a magical way. You will visit such a quiet and silent city that you will not be able to find in any other moment. From a tourist point of view, high tide is also funny. If you wear waterproof clothes (that you can find almost anywhere in Venice), the entire city will be at your feet.
Moreover, the city is well prepared and arranges an efficient system of gangways to protect people from the water. You will be able to walk anywhere you like!
In conclusion, what will be the first thing you will do once you arrive in Venice?