Venice is one of the most enchanting cities in the world, and exploring it by bike can be a unique and fun experience.
However, biking in Venice can be tricky, and it's essential to know where to go to avoid the crowds and safely ride around the city.
In this article, we'll share the best tips for biking in Venice, including where to rent a bike, bike-friendly areas, and insider knowledge on how to discover the hidden gems of the city.
Venice by Bike: Tips for a Fun and Safe Ride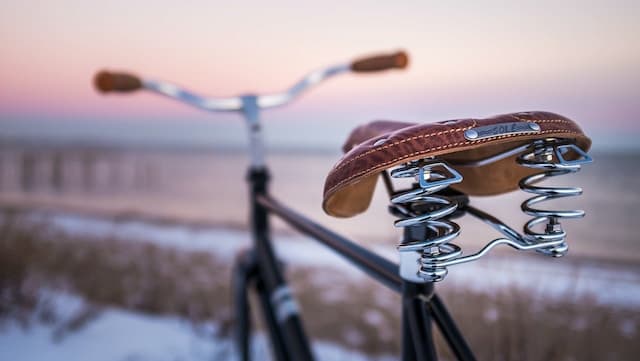 When it comes to biking in Venice, there are a few things to keep in mind to ensure a fun and safe ride, so we decided to answer the most frequently asked questions.
Are bikes allowed in Venice?
Yes, bikes are allowed in Venice, but there are some restrictions.
Bikes are not allowed in the historic center of Venice, including Piazza San Marco, Rialto Bridge, and other pedestrian areas. Biking in these areas can be dangerous and is strictly forbidden.
However, you can bike in the less crowded areas of Venice that we'll discuss in the following paragraphs.
Is Venice bike-friendly?
Venice is not the most bike-friendly city in Italy, but it's possible to bike in some areas of the city.
The best areas for biking in Venice are located in the Lido island where you can find beautiful and adventurous cycle routes that overlook the Venetian lagoon.
These areas have dedicated bike lanes and less traffic, making them safe and enjoyable for bikers.
Where can I leave my bike in Venice?
Venice has several bike parking areas where you can leave your bike safely.
Some of the most popular bike parking areas are located near the train station, Piazzale Roma (municipal garage), and the ferry terminal in Lido.
And if I don't have my bike?
If you don't have your own bicycle, don't worry!
There are several places in Venice where you can rent a bike for a day or longer.
You can also rent a bike on Lido island for example, where there are several bike rental shops along the main street.
Please note that if you want to explore the lagoon by bike but don't know where to start, you can consider taking a bike tour.
There are several bike tour companies that could take you to the most beautiful and hidden places of Venice.
Explore more outdoor activities here!
Can I go to Venice by bike?
Of course! This is one of the most famous cycle routes. We have talked about this beautiful and panoramic path in this article.
Where to Bike in Venice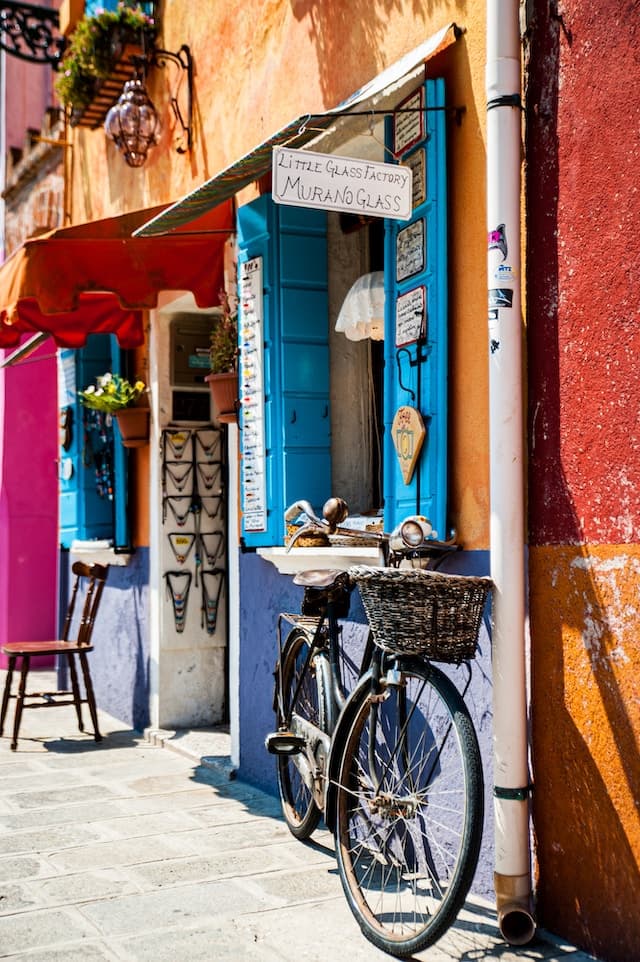 So, can you bike around Venice? Definitely yes, you can! But where?
Here are some of the best places to bike in Venice:
1. Lido
The Lido is a long and narrow island located between the Venice Lagoon and the Adriatic Sea.
It's home to some of the most beautiful beaches in Venice and has a dedicated bike lane that runs along the entire island.
2. Pellestrina
Pellestrina is a small island located south of the Lido.
It's a peaceful and charming area with a bike lane that runs along the entire island, offering stunning views of the lagoon. You will encounter some picturesque fishing villages along your way.
3. Sant'Erasmo
Sant'Erasmo is a small island located in the northern part of the lagoon.
It's a quiet and peaceful area with a few bike paths that offer a unique perspective of Venice.
4. Venetian Mainland
If you're looking for a longer ride, you can bike from Mestre to Venice along the Ponte della Libertà, which offers breathtaking views of the city.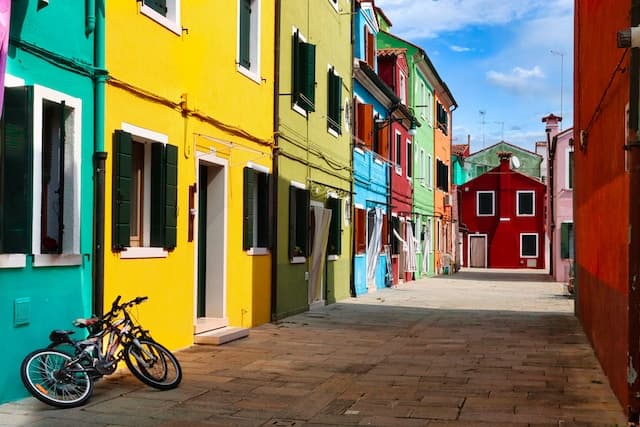 The Lido is one of the best areas for biking in Venice, offering stunning views of the sea and the lagoon.
Here are some of the hidden gems you can discover on your bike:
1. Murazzi del Lido
Murazzi is a long and impressive seafront embankment that runs along the eastern side of the Lido. It's a popular spot for jogging, biking, and sunset-watching.
2. Malamocco
Malamocco is a charming fishing village located on the southern tip of the Lido. It's an authentic and picturesque area with colorful houses, narrow alleys, and a beautiful beach.
3. San Nicolò
San Nicolò is located on the northern tip of the Lido. It's a peaceful and quiet area with a beautiful church and a lovely beach.
Tips to explore the city by bike
1. You can take your bike from Santa Lucia train station to Piazzale Roma but you'll need to carry it by hand. It's forbidden to ride your bike across Ponte Calatrava.
2. Be aware of the rules: bikes are not allowed in some areas of Venice, including many pedestrian zones and the historic center. Always check the signs before biking in a new area.
3. Stay safe: wear a helmet, use hand signals to indicate turns, and be aware of your surroundings at all times.
Biking in Venice is a unique and fun way to discover the city and experience it like a local.
With the right bike, the right areas, and the right knowledge, you can safely and enjoyably bike around Venice, exploring its stunning landscapes and charming neighborhoods.
So, what are you waiting for?
Grab a bike and start your adventure in one of the most beautiful cities in the world!