Some info on "I hate Christmas" Netflix series and Chioggia.
Yesterday, "I hate Christmas" Netflix series was released in all the countries where Netflix is. Why are we talking about this series?
You know that here we talk about Venice, from our local point of view. How does "I hate Christmas" fit in? Well, it is very easy to explain. "I hate Christmas" is set in Chioggia, a city that is also called "Little Venice".
In the southern part of the Venetian lagoon, in fact, there is the town of Chioggia, which is indeed marvelous. It's surrounded by water and so many canals and bridges define its shape. Just like the ones in Venice do.
If you are considering Venice for your next trip to Italy, you might also considering adding Chioggia to your itinerary. In this article you will see why.
Let's start by telling something more about the "I hate Christmas" Netflix series and Chioggia, its main setting.
"I hate Christmas" Netflix series is set in Chioggia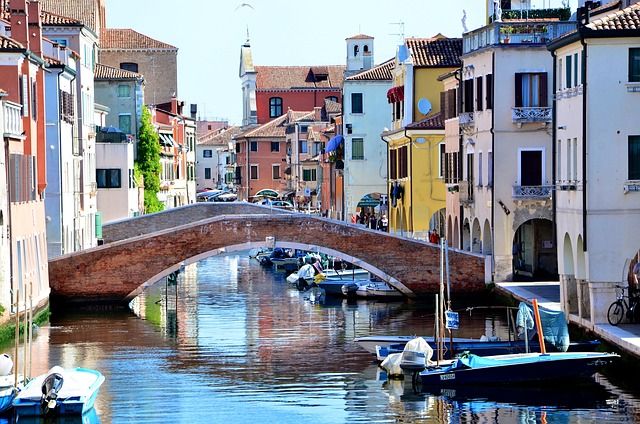 Throughout our blog, you can find many articles about what to do in Venice at Christmas. We definitely love this time of the year and we love spending it in our amazing city.
However, we truly understand the people that does no like Christmas as much as we do. It's becoming almost a trend due to the stress that the holidays impose.
For this reason, Netflix has decided to propose "I hate Christmas" and to set it in our beautiful Chioggia.
What is "I hate Christmas" about?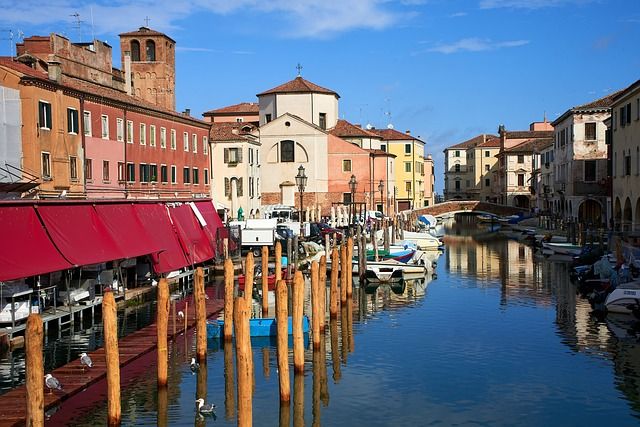 The main theme of the new Netflix series is that we don't need a partner to be perfectly happy. However, during the holidays it is not so uncommon for families asking for our sentimental status.
That's precisely what happens, year after year, to the main character of the series, Gianna, interpreted by Pilar Fogliati.
However, instead of being sad or anything, Gianna is very happy and proud of her life and tries to convey her feelings towards her incredulous family. In any case, she has a very challenging task for this Christmas: just 24 days to find the perfect match to be accompanied with on Christmas Eve party.
The series is an adaptation of the Norwegian series "Christmas with a stranger" by Per-Olav Sørensen, which you can also find on Netflix.
We expect the "I hate Christmas" Netflix series to be particularly entertaining because of the many scenes shot all around Chioggia.
You will see that Chioggia and its inhabitants are at least as proud as Gianna!
Chioggia, the main setting of "I hate Christmas" is also called Little Venice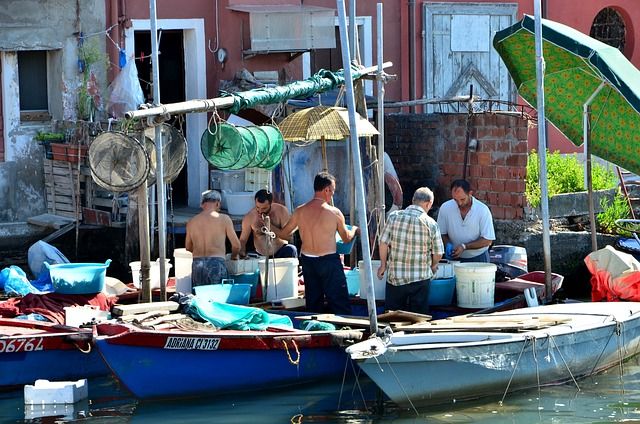 For sure we'll talk more extensively about Chioggia, the main setting of the upcoming Netflix series, in a later article.
For now, you just have to know how amazing Chioggia is.
It is often referred to as the "little Venice" because it resembles the floating city very much. Actually, this beautiful city of the southern part of the Venetian lagoon has a peculiar character on its own.
Chioggia is in fact a charming destination that many Italians choose when they want to escape from crowds and over tourism.
The town of Chioggia, even though it is not as touristy as Venice, is very beautiful, lively and picturesque. Here you can find beautiful canals and bridges, elegant palaces and a delicious cuisine.
What's more important is the fact that the city is very authentic. Here you can spend a nice day, strolling around its narrow streets, eating amazing meals and aperitifs and you will also have the chance to see how the local fishermen live.
So, instead of calling Chioggia the "little Venice", should we call it the "unspoiled Venice"?
So, while you are waiting for our complete guide on the city of Chioggia, would you watch the Netflix series "I hate Christmas"?