Once you arrive in Venice, you will immediately notice that water taxi service could literally save your life. Fast and comfortable, they can transfer you anywhere in Venice, Marco Polo Airport included.
In this article, we will analyze the prices of the transfer by water taxi and we will share with you some useful tips for your Venetian stay.
How much is Venice water taxi? All the detailed information about routes and prices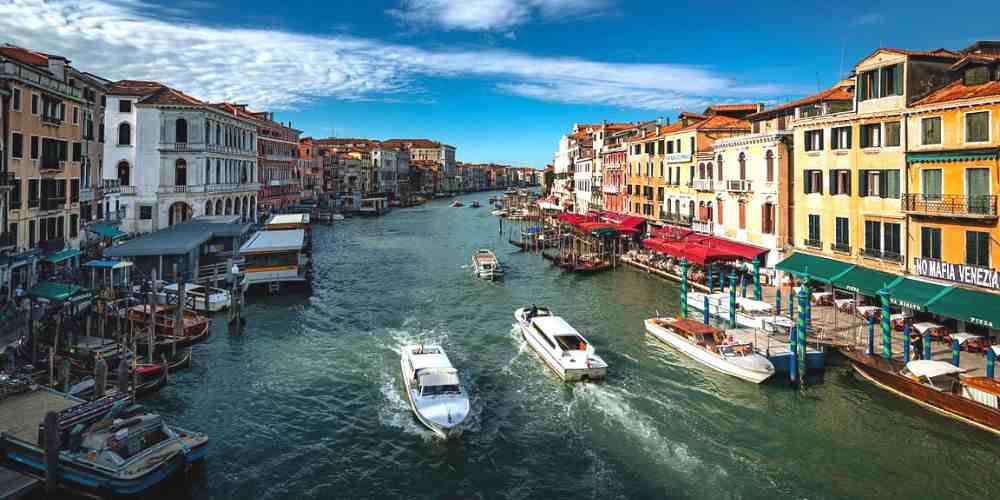 Sometimes called boat taxis, Venetian water taxis are something that could really help you during your stay in the lagoon.
Actually you can book them for a transfer from the airport, to go to the hotel or simply because you want to go from one place to another in the city.
Here, in fact, you'll find out that carrying your suitcases up and down the bridges can be really challenging if you are not used to it. Water taxis are a great way to get the best out of your stay, enjoying every second of it.
Despite these advantages, it's common opinion that a water taxi ride in Venice is very expensive and many travelers decide to proceed elsehow.
Let's find out, once for all, if taking a water taxi is really so expensive. We'll analyze the most popular routes so that you can decide if the prices are worth it.
Before we start, however, it's important to understand which elements make the final price.
Which elements make the final price of the water taxi transfer in Venice Italy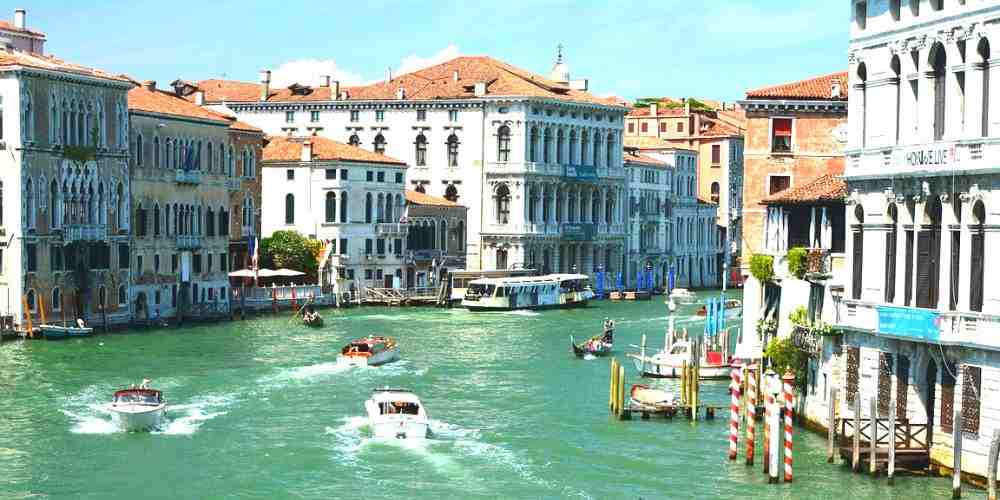 There are many reliable water taxi companies that do this kind of transfer in Venice. The price depends mainly on how many people are traveling, how much luggage and the destination.
Basically any taxi could carry up to 10 people, but the price generally includes the transfer for 4. From 4 to 10 you'll have to consider the related supplement.
Other factors that may vary the final price are the type of taxi (there are many luxury ones), the night supplement and the additional services you choose.
For example, you may decide to have the driver welcome you with a bottle of champagne on board or with a bouquet of flowers. Or simply add the Meet & Greet service so that the driver will welcome you at the airport arrivals.
All this given, we can finally check the water taxis prices.
Marco Polo Airport transfers to Venice city center by water taxi: how much are they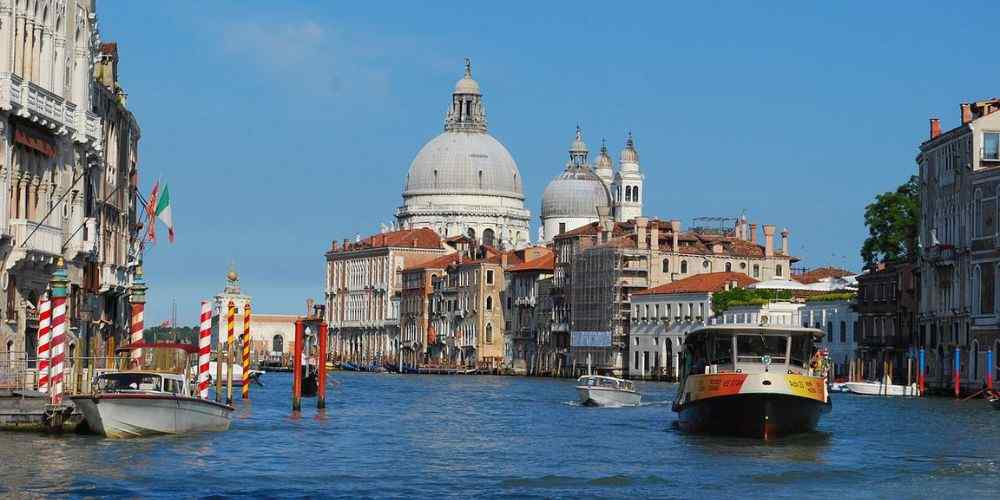 As we have seen in the previous chapter, the price of water taxis in Venice may vary according to different elements.
However we can give you an easy guideline to understand the average cost of the transfer from Marco Polo airport to Venice city center.
Consider that the taxi will wait for you directly at the airport. The driver, in fact, will be waiting for you and the other guests just outside the airport building.
The average costs for a transfer from Marco Polo to Venice city center are from euro 120,00 per taxi per way.
The price generally includes a day transfer for 4 people carrying one luggage per person. The price will be higher in case there are more travelers, more luggage, a particular destination of the historical center and so on.
Marco Polo Airport transfers to the islands: how much is the water taxi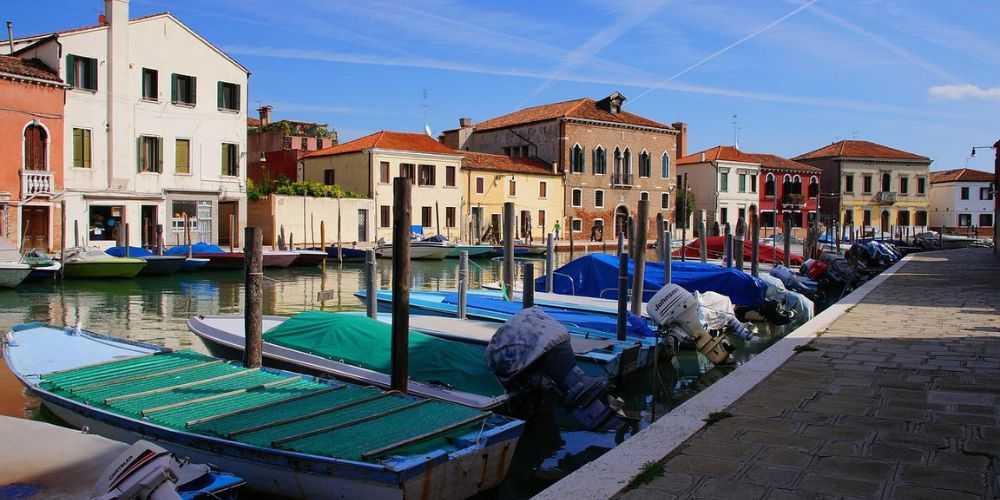 In case you are traveling from the airport to the islands you have to consider different fares, depending on the distance.
For example if you are traveling to Murano (close to the airport) you have to consider a price starting from 110 euro per taxi per way. In case you are interested, in the article dedicated to Murano we shared routes and costs of private and public transports.
In case you are transferring from the airport to Lido you have to consider a higher fare (euro 160 at least).
Going to islands like Pellestrina or going to Punta Sabbioni (mainland) can cost you even more.
Water taxi from Piazzale Roma or Venice Santa Lucia Station to the historical center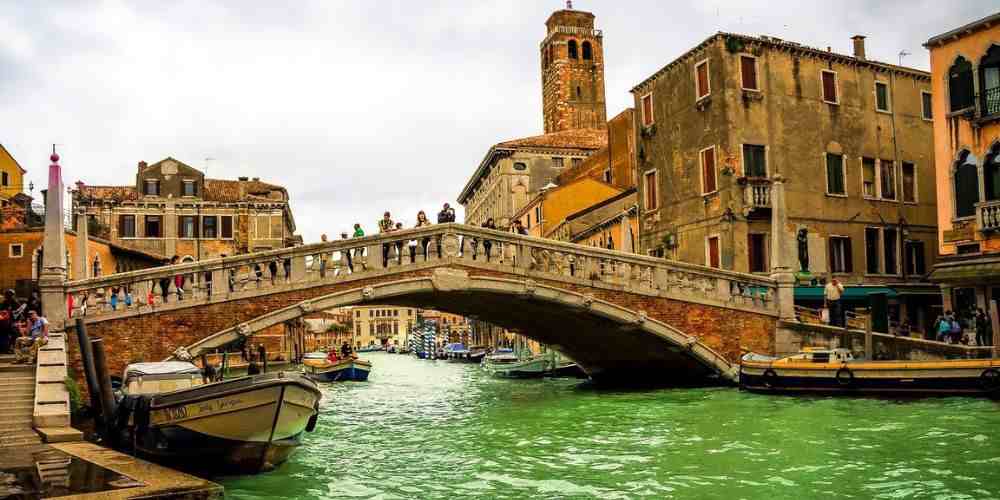 From Piazzale Roma or Venice Station (Santa Lucia) you can go almost anywhere in Venice by water taxi. So it's likely that you can also reach your hotel.
You may consider an average price from euro 40,00 to euro 60,00 per taxi per way and you will have most of the places in Venice covered.
Indeed, going to Rialto Bridge, other stops in the Grand Canal or San Marco Square will cost you more than going to a closer place (like Tronchetto - Cruise Terminal).
From Piazzale Roma or Venice Santa Lucia Station to the islands: how much is the water taxi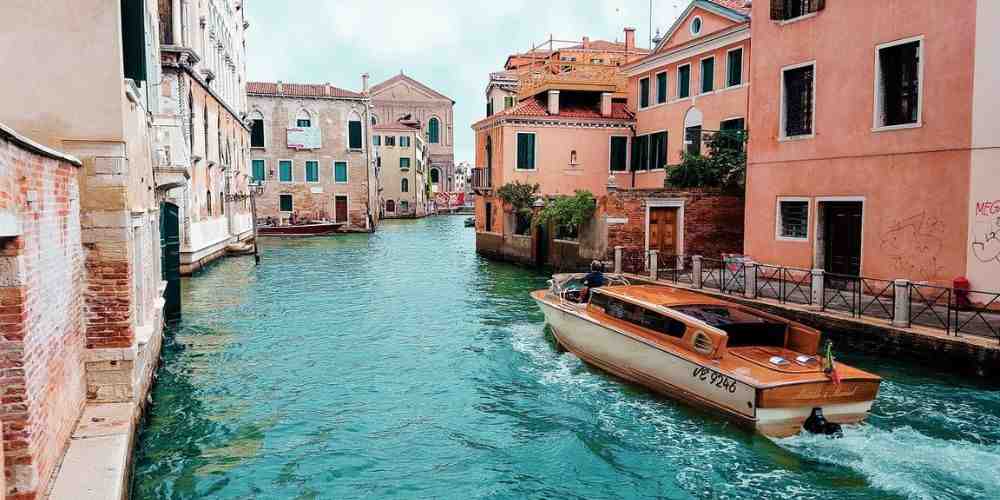 Even in this case, you have to consider different fares according to the distance the water taxi will cover for you.
For example, going from Piazzale Roma or Santa Lucia to the island of Murano costs approximately 60 euro, because it is considered part of the main island, while a transfer to Venice Lido is a little bit higher (from euro 70,00 per taxi per way).
A transfer to Burano and Torcello costs approximately euro 120,00, like a transfer to Punta Sabbioni and Treporti (in the mainland). However, if you need to go to Pellestrina Island the prices start from euro 200,00 per taxi per way.
Venice Water taxis: 5 tips from a local point of view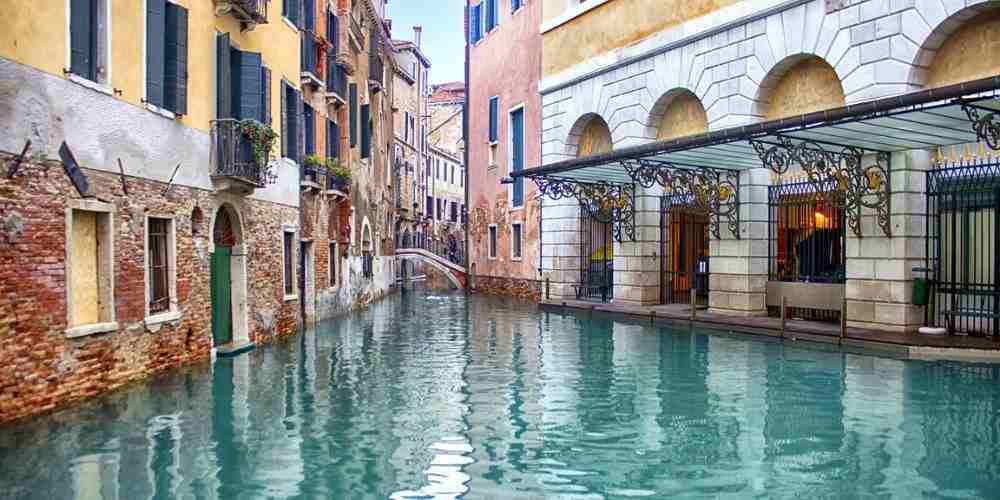 Now that we have explored the prices of most of the routes done by water taxi in Venice, we would like you to give some advice from a local point of view. Living and working here, in fact, we can share with you something that can be useful.
5. Reserve your water taxis in advance
That's one of the most important things to do in Venice. If you book your water taxi in advance, not only you'll save some time and you'll begin the stay at your hotel earlier, but also you'll save some money. Check the next paragraph for more details.
4. Book a roundtrip transfer if possible
In case you think you will need a water taxi for your return transfer do not wait and book a roundtrip transfer. In fact, reserving the two trips at the same time will cost you less than the single transfers.
3. Consider all the ancillary services you are including in your transfer
Lots of elements contribute to creating the final price. In our article we shared some prices which do not consider all those ancillary services.
As we told you earlier, you can travel at night, or you can also add a Meet and Greet service for your transfer from the airport to hotel.
Keep in mind that also traveling with more than 4 people or more than 4 luggage can increase the final price.
2. Consider that traveling with acqua alta (high tide) may affect your transfer
Acqua alta is a natural phenomenon that frequently happens in Venice, especially during autumn and winter. Please note that if you are traveling during one of these days your transfer may change a little bit.
Your hotel may be located in a particularly difficult position to reach, even if it has a private dock. In that case, the driver will take you to the closest dock, generally located within a 4/5 minutes walk.
1. Also during foggy days Venice water taxi may be canceled
For security reasons, in Venice water taxis don't run during particularly foggy days. In that case, you should consider an alternative way (like public transport).
We said that we would have given you 5 pieces of advice but let us share a last minute one.
Water buses or water taxis? What should you choose for your trip to Venice?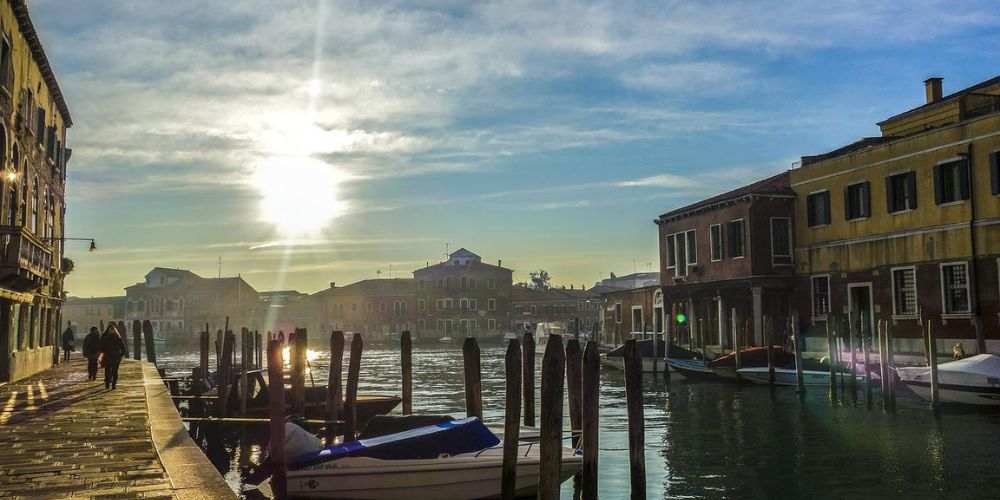 We are aware that Water taxis in Venice could be very expensive compared to water buses. The experience you are buying, however, is completely different.
If your aim is to save money the water bus is the right choice for you. They cover most of the places in Venice and are very efficient.
Nevertheless, in case you want to save some time (water taxis in Venice are 24 hours) and enjoy a private moment with the people you are traveling with, well, we cannot fail but tell you that reserving your Venice water taxi may be the perfect choice for your trip.
The driver will take care of you and your luggage, giving you a great first impression of the city. Not to mention that most of the time you would disembark just in front of your hotel.
Isn't it a dream?