Is Venice among the top green cities in Italy? That's right. The report "Ecosistema Urbano 2023," conducted by Legambiente in collaboration with Ambiente Italia and Il Sole 24 Ore, reveals that Venice ranks as the 11th greenest city in Italy.
Venice is the 11th greenest capital city in Italy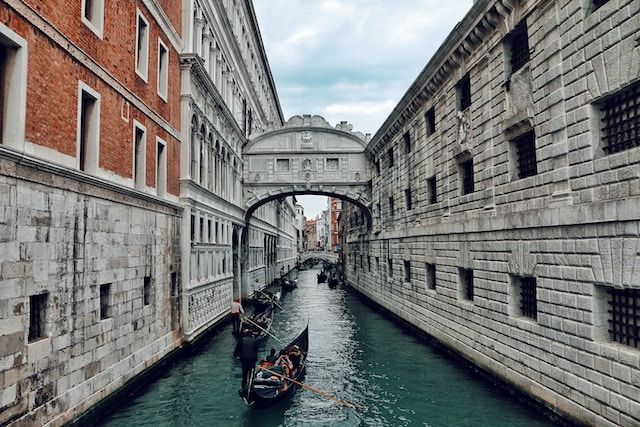 This assessment is based on an analysis of the environmental performance of 105 capital municipalities in the country.
When looking at larger cities, Venice stands out in terms of sustainability similarly to Bologna.
Venice: a growing green city
Venice is a green city with some significant environmental challenges, such as poor air quality in the city and a water leakage rate of 37 percent (just below the national average of 37.1 percent).
In addition, separate municipal waste collection, which should reach 65 percent according to legal targets, is only approaching 62.7 percent.
Venice among the top green cities in Italy
There are positive aspects to consider, such as the urban transportation system that offers an average of 578 trips per year per inhabitant.
In addition, Venice offers a significant amount of space for pedestrians, ranking second nationally after Lucca, with an average of 528 square meters of pedestrian areas per 100 inhabitants (equivalent to 5.28 square meters per inhabitant).
Venice green City: analysis of environmental performance, a complete picture
Other environmental indicators such as the availability of usable green space (43.6 square meters per inhabitant), the number of trees in the city (23 per 100 inhabitants) and the installation of public solar thermal and photovoltaic systems (1.45 Kw per 100 inhabitants) show room for improvement.
Venice is World Sustainability Capital since 2021
A few years ago, the Veneto Regional Council approved a decision, proposed by President Luca Zaia, to support the project "Venice as World Capital of Sustainability."
This project is aimed at promoting the sustainable development of the territory, with a particular focus on the capital city.
The initiative involves several actors, including the City of Venice, Ca' Foscari University, IUAV, Benedetto Marcello Conservatory, Academy of Fine Arts, Cini Foundation, Confindustria Veneto and several companies, including Generali, SNAM and BCG.
Venice green City: qhat else is Venice famous for?
Venice is famous for being one of the few cities in the world built on a series of islands located in the Venetian lagoon.
This unique feature makes it not only a "green" city in terms of environmental sustainability, but also one of the most fascinating tourist destinations in the world.
The traditional Venetian gondolas, maze of canals, picturesque bridges and historic architecture contribute to its charm and reputation as a unique city.
The preservation of this architectural marvel in the midst of water is a true act of cultural and historical sustainability that sets Venice apart from many other "green" cities.
But also for:
The Venice Lagoon, in which the city is located, is one of the largest in the world and represents a unique and delicate ecosystem.
Venice is also known as the "City of Water" because of its intricate network of canals.
Venetian palaces are famous for their frescoed facades and intricate decorations, representing centuries of history and culture.
Every year, Venice hosts the famous Venice Carnival, a masquerade and costume event that attracts visitors from all over the world.
The Rialto Bridge is one of the most iconic bridges in Venice and was built in the 16th century.
Venice is renowned for its delicious cuisine, including dishes such as risotto al nero di seppia and bacalà mantecato.
St. Mark's Basilica is one of Venice's main places of worship and is famous for its lavish Byzantine-style decorations.
Venice has been a maritime power for centuries, and the Venetian Naval Museum celebrates this rich maritime history.
The island of Murano, located near Venice, is famous for producing art glass.
Venice's canals are crisscrossed by more than 400 bridges, each with its own unique history and design.
Venice has been home to many famous artists, including Titian, Tintoretto and Canaletto.
The Venice Biennale is one of the most prestigious contemporary art exhibitions in the world.
The Doge's Palace in Venice is a magnificent example of Gothic architecture and served as the seat of government of the Most Serene Republic of Venice.
Venice was built on over 100 islands and the buildings are supported by thousands of oak poles.
The traditional Sensa festival is a unique celebration in Venice in which the Doge symbolically marries the sea.
The La Fenice opera house in Venice is one of the most prestigious venues for opera performances in Italy.
Venice is known for its small craft stores and boutiques, which offer authentic handicrafts.
The Jewish Ghetto of Venice is one of the first Jewish ghettos established in Europe.
Venice is a romantic destination and often chosen for honeymoons, with its picturesque gondolas and enchanting views.
Every year, Venice faces challenges related to high tide, with the famous "acqua alta" flooding the squares and streets.
The Correr Museum in Venice houses an extensive collection of artworks, historical objects, and memorabilia related to Venetian history and culture.