Venice is preparing to celebrate the centenary of the birth of one of the greatest authors of the 20th century, Italo Calvino, with a month of festivities and celebrations that pay tribute to his literary legacy and his impact on world culture.
Italo Calvino's legacy in Venice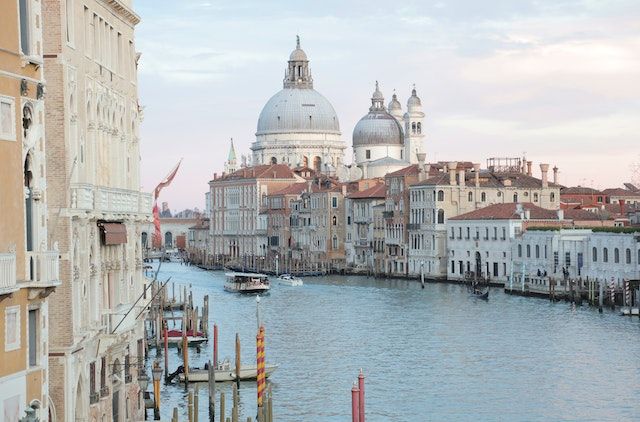 Mayor Luigi Brugnaro stresses the importance of Italo Calvino, calling him an extraordinary writer who left an indelible mark on literature, enchanting readers of all ages with his unique style and fascinating works.
...and?
In addition, Brugnaro recalls how close Calvino was to Venice, a city he loved to talk about and considered a gateway to a world without borders, touching the sea to touch the world itself.
Venice celebrates Italo Calvino, birth centenary
To honor this great author, the City of Venice has organized a series of events, meetings and performances that will offer the public the opportunity to once again immerse themselves in the pages of Calvino's novels and short stories, discovering the magic of his fiction.
Appointments Not to Be Missed
The first event is set for Sunday, Oct. 15, at the Candiani Cultural Center auditorium, with a show entitled "Peppe Servillo reads Marcovaldo," where Peppe Servillo will lend his acting voice accompanied by Cristiano Califano on guitar.
This show will take us into the stories of Marcovaldo, teaching us to face daily challenges with imagination and fantasy, highlighting the heroic and tragicomic dimension of the characters.
The Distance of the Moon
The celebrations will continue with "The Distance of the Moon" on Oct. 27, a show based on an adaptation from Calvino's "The Cosmicomics," with original music and choreography. Four elements - an actor, two musicians and a dancer - will join together to tell Calvino's surreal, comic and poetic story.
Five Faces of Calvino
On Nov. 2, at the Candiani Cultural Center, there will be a meeting entitled "Five Faces of Calvino," presented by Lucia De Micheli, a project of the Mestre People's University.
For schools, on Nov. 9 at the Momo Theater there will be a performance of "Silver Nose - At the Theater with the School," interpreting Calvino's fairy tale from a unique perspective.
Events for the Youngest
For children, on Nov. 12 at the Candiani Cultural Center there will be the workshop "Noble and Strange," an opportunity to discover how literary characters are born in comics, with the participation of Italian authors Sara Colaone and Lorenza Natarella.
Closing in Grand Style
To close the month of celebrations, on Nov. 14 at the Toniolo Theater, Laura Morante will read Calvino's "Invisible Cities," a work that has captivated generations of readers.
In this performance, the dialogues between Polo and the Khan will be woven into a unique score of sounds and words, anticipating the celebrations for the 700th anniversary of Marco Polo's death, which will guide the 2024 programming in Venice.
The Screen Tells Calvino
Finally, at the Casa del Cinema - Pasinetti video library, the RAI screenplay "Marcovaldo," a television adaptation of Calvino's collection of short stories of the same name, will be screened.
This screenplay, originally broadcast in 1970, will be shown again with two episodes a day on Oct. 27, Nov. 3 and Nov. 10.
Participation and Reservations
All events are free admission, subject to availability, except for the Oct. 15 and Nov. 9 and 14 performances, for which reservations are recommended, as well as for the Nov. 12 workshop.
Venice is thus preparing to celebrate Italo Calvino in grand style, honoring the legacy of one of the most extraordinary authors in literary history.
and after celebrating Italo Calvino, what to see in venice?
Venice, often referred to as the "City of Canals," is a captivating destination renowned for its unique and picturesque attractions. One of the first must-see sights in Venice is the iconic St. Mark's Square (Piazza San Marco).
This historic square is surrounded by architectural masterpieces, including St. Mark's Basilica with its stunning Byzantine mosaics and the Campanile, offering panoramic views of the city.
Adjacent to the square, you'll find the Doge's Palace, a magnificent example of Venetian Gothic architecture, which houses incredible art and history collections.
Exploring Venice's intricate network of canals is another highlight, with a gondola ride along the Grand Canal providing an intimate glimpse into the city's romantic charm.
The Rialto Bridge, an ancient stone bridge lined with bustling shops, is a prime spot to take in the grandeur of the Grand Canal.
Does not end here...
Venice is also home to world-class art, with the Gallerie dell'Accademia housing a remarkable collection of Venetian paintings, including works by Titian and Tintoretto.
Finally, don't miss the islands of Murano and Burano, known for their glassmaking and lace craftsmanship, respectively, adding a layer of artisanal beauty to Venice's cultural tapestry.
Venice's rich history, captivating architecture, and unique water-based lifestyle make it a city of unparalleled beauty and charm.