Welcome to our insider's guide to exploring the vibrant coastal towns near Venice, Italy. Yes, you heard it right – there's more to this Venetian adventure than just St. Mark's Square.
So grab your sun hat and sunglasses as we embark on a thrilling day trip to uncover the colorful and picturesque towns that lie just a stone's throw away from the Floating City.
Discovering the Coastal towns near Venice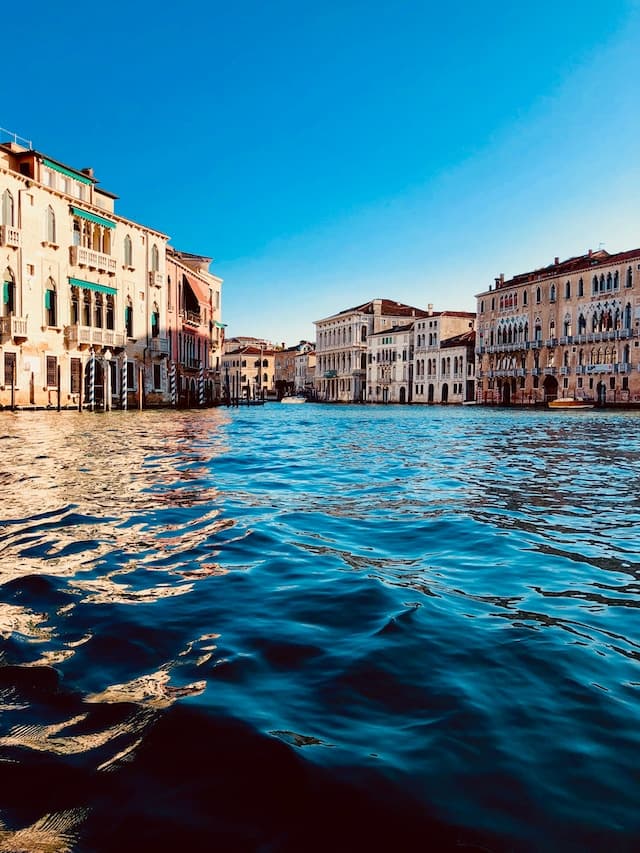 Are you ready for a seaside escapade from Venice's bustling streets?
Today, we're spilling the beans on the most delightful coastal towns that await your exploration (since we have already made you tour across the most beautiful lidos).
If you are looking for a change of scenery from Venice's labyrinthine alleys, we've got you covered with our hand-picked coastal towns that promise a delightful retreat.
From ancient villages to lively beach towns, these destinations offer a captivating blend of history, culture, and natural beauty – all within easy reach of Venice.
Hop aboard as we reveal the perfect ideas for your adventure along the Adriatic coast!
The Coastal Towns Awaiting Your Arrival
1. Chioggia - The Little Venice of the South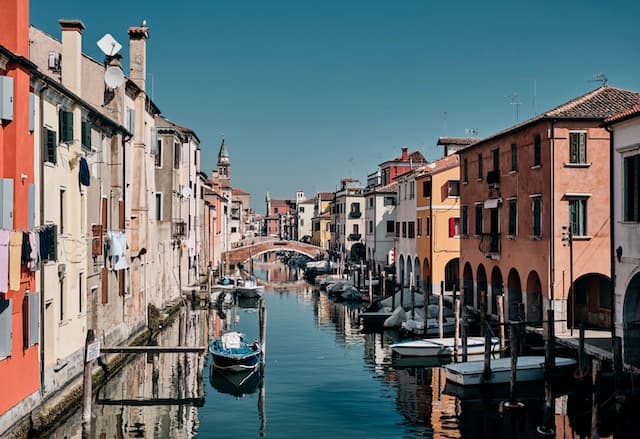 Known as "Little Venice", Chioggia is a true gem situated on a small island just south of Venice's Lido.
This picturesque fishing town charms visitors with its colorful houses, narrow streets, and bustling fish market. Stroll along the lively promenades, admire the striking Chioggia Cathedral, and savor fresh seafood at local trattorias.
To reach Chioggia, catch a boat from Venice's San Zaccaria or Fusina and enjoy a scenic journey through the Venetian Lagoon.
To have more ideas about the scenarios you can expect from Chioggia, you can have a look at this Italian web serie!
2. Caorle - Where History Meets the Sea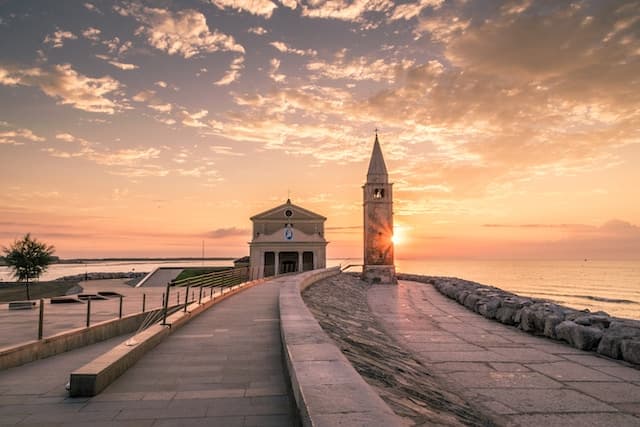 Prepare to be mesmerized by the timeless beauty of Caorle.
This charming coastal town boasts a historic center with winding streets, ancient Roman ruins, and a stunning church overlooking the Adriatic Sea.
Wander through the atmospheric alleys, indulge in delicious gelato, and unwind on the golden sandy beaches.
To get to Caorle, take a direct bus or drive along the coastal road – a picturesque journey in itself!
3. Jesolo - The Lively Seaside Retreat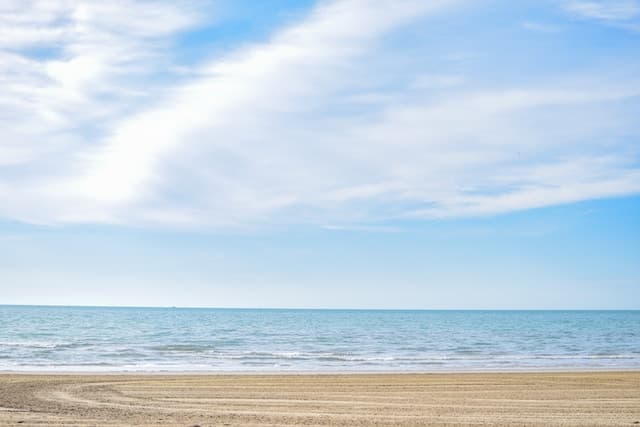 For those seeking a vibrant beach town near Venice, Jesolo is the place to be.
This bustling resort destination offers a lively atmosphere, with endless entertainment options, water parks, and a buzzing nightlife.
Whether you're a family looking for fun-filled activities or a group of friends seeking beachside revelry, Jesolo has something for everyone.
Reach Lido di Jesolo with ease by hopping on a direct bus from Venice's Piazzale Roma.
4. Grado - A Serene Oasis on the Adriatic coast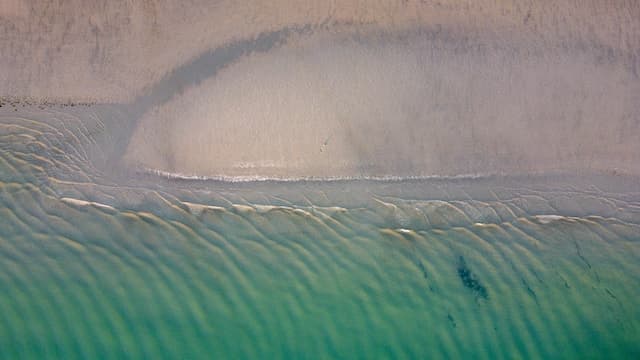 Prepare to be enchanted by the tranquil charm of Grado, a hidden gem nestled on a natural island between the sea and the lagoon.
With its peaceful atmosphere and sandy beaches, Grado offers a haven of relaxation for those seeking a break from the bustle of Venice.
Explore the picturesque old town, marvel at the Basilica of Sant'Eufemia, and take leisurely strolls along the seafront.
To get to Grado, take a direct bus or drive along the scenic coast from Venice.
5. Trieste - Where Cultures Collide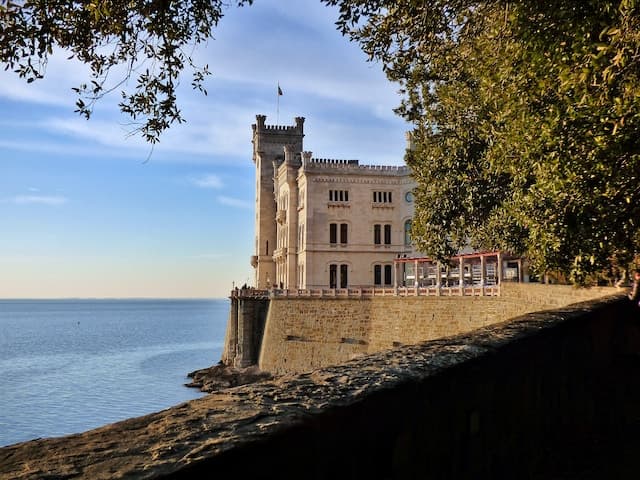 Embark on a captivating journey to Trieste, a city that embraces the fusion of Italian, Austrian, and Slovenian cultures.
Located on the northeastern edge of Italy, Trieste boasts a splendid mix of architectural styles, from Roman ruins to grandiose Habsburg-era buildings. Wander through the charming old town, sip a coffee at historic cafes, and gaze at the mesmerizing Miramare Castle overlooking the Adriatic.
To reach Trieste, hop on a direct train from Venice's Santa Lucia station and savor the scenic ride along the coast.
6. Rosolina Mare - Seaside Bliss and Nature Retreat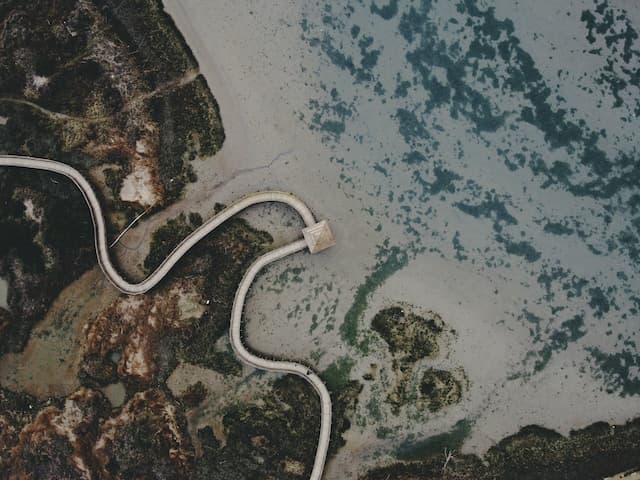 Nestled along the coastline of the Po Delta Natural Park, Rosolina Mare is a coastal gem offering a perfect blend of beachside bliss and unspoiled nature.
Here, you can bask in the sun on the pristine sandy beaches, take a refreshing dip in the azure waters, and indulge in the tranquility of the surrounding pine forests.
For a taste of local culture, explore the town's vibrant promenade and discover delightful seafood restaurants serving up the freshest catches.
To get to Rosolina Mare, take a direct bus or drive through the lush landscapes from Venice.
8. Cervia and Cesenatico - A Tale of Salt and Maritime Heritage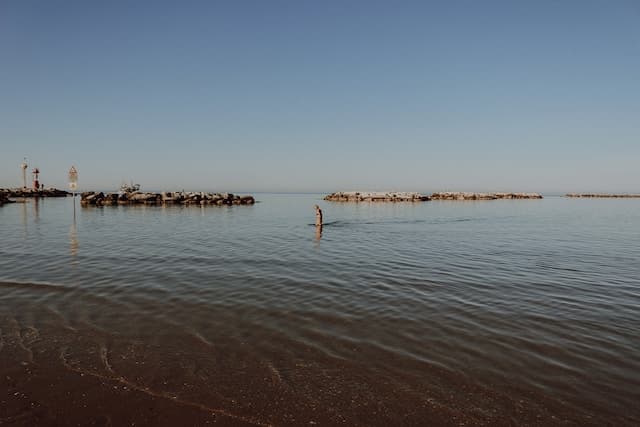 Dive into the captivating history of Cervia, a town steeped in the ancient tradition of salt harvesting.
Walk along the historic salt pans and witness the picturesque "Cervia Camillone," unique wooden towers used for monitoring the evaporation process.
From Cervia, continue your journey to Cesenatico, a charming fishing village with an enchanting canal port designed by the great Leonardo da Vinci himself.
Explore the Maritime Museum and immerse yourself in the town's seafaring heritage.
To visit Cervia and Cesenatico, take a train from Venice to Cervia, and then a short bus or taxi ride will lead you to Cesenatico's maritime wonders. You can of course go by car!
Dive Deeper into Venice's Coastal Charms
As our sun-kissed adventure comes to an end, we hope you've caught a glimpse of the delightful coastal towns that lie just a skip and a hop away from Venice.
These hidden gems offer a kaleidoscope of experiences, from history-steeped streets to sun-drenched beaches, all waiting to be explored.
But remember, dear wanderers, this is just the tip of the iceberg when it comes to experiencing the true essence of Venice.
The Floating City has so much more to offer. So, as you return to Venice, be prepared to uncover even more secrets, as we're here to guide you through every twist and turn of your Venetian escapade.
So keep your compass pointed towards adventure, and let your heart guide you through the magic that awaits in the City of Canals.
Until next time, fellow explorers – ciao for now!