Every visitor to the enchanting city of Venice wants to take home a piece of its magic. And what better way to hold on to those memories than with a unique, authentic souvenir?
Venice is a treasure trove of intricate craftsmanship and timeless artistry, making it the perfect place to find that special keepsake.
So, let's dive into the world of souvenirs in Venice and uncover the gems that await you.
Where to Find the Best Souvenirs in Venice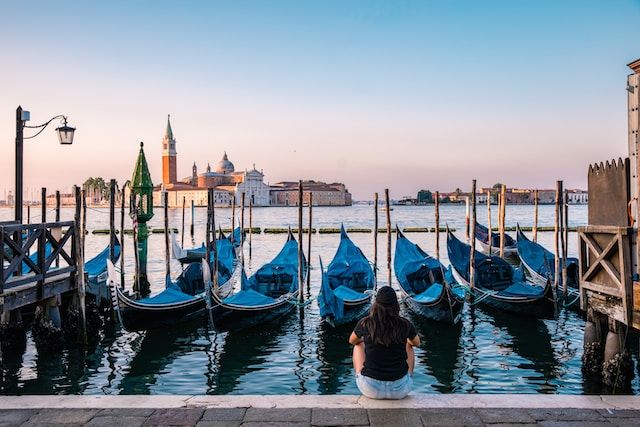 When it comes to finding the perfect souvenirs in Venice, you'll want to avoid the typical tourist traps.
Instead, seek out the hidden gems where you can find authentic, locally-made treasures.
Here are some of the best places to find them:
1. Murano Glass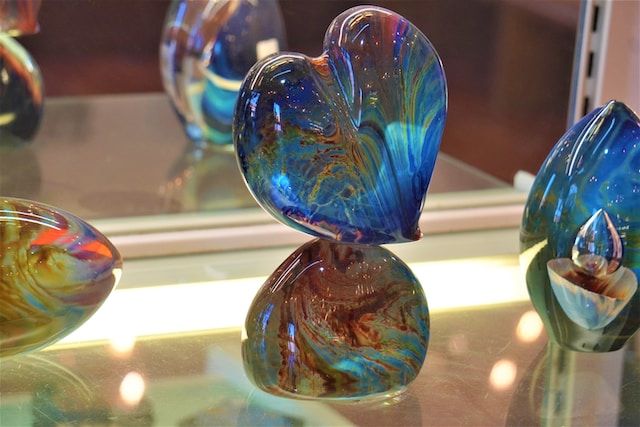 Murano, a small island in the Venetian Lagoon, is world-famous for its glassmaking.
Murano glass is renowned for its vibrant colors, intricate designs, and exceptional craftsmanship.
You can find stunning glass jewelry, vases, sculptures, and more. Be sure to visit a reputable workshop or store to ensure you're purchasing genuine Murano glass.
2. Authentic Venetian Masks
Venetian masks are a timeless symbol of the city's rich history and culture. Handmade by local artisans, these intricate masks can be found at specialty stores and workshops throughout Venice.
You can even try your hand at making your own handmade mask at a mask-making workshop!
3. Burano Lace
The small island of Burano, known for its brightly-colored houses, is also home to a centuries-old lace-making tradition.
This delicate and intricate craft can be found in table linens, clothing, and accessories. Visit a lace museum or shop on Burano to find authentic handmade lace.
4. Gondolier's Hat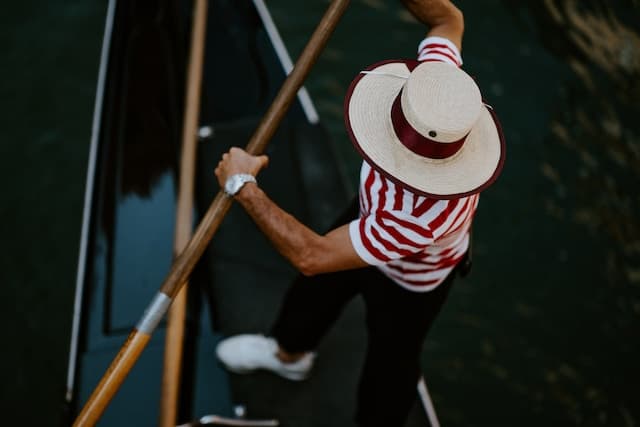 The iconic gondolier's hat is a fun and unique souvenir to take home. It's indeed an iconic symbol of Venice, and is instantly recognizable as part of the traditional gondolier's uniform. It is a distinctive and eye-catching accessory that can add a touch of Venetian style to any outfit or display.
It is also a unique and meaningful souvenir for those who appreciate the history and cultural significance of Venetian traditions.
However, it's important to note that gondolier hats are traditionally worn by professional gondoliers, and some may feel that wearing one as a souvenir is inappropriate. As with any souvenir, it's important to consider the cultural context and potential sensitivities before making a purchase.
Anyway, you can find them at local shops and markets, and they make for a great conversation starter!
5. Venetian Jewelry
Venetian jewelry is often crafted with Murano glass beads and traditional Venetian techniques.
From elegant necklaces to intricate earrings, you can find beautiful, handcrafted pieces to suit any taste.
6. Marbled Paper
Dating back to the 17th century, Venetian marbled paper is a beautiful and functional souvenir. The paper is made by floating ink on a liquid surface and then transferring the pattern to paper, creating a unique and beautiful design.
You can find it in notebooks, photo albums, and other stationery items at local paper stores and bookshops.
The intricate and colorful patterns of marbled paper can add a touch of Venetian style and elegance to any home or office.
Most of all, marbled paper is lightweight and easy to transport, which makes it a great souvenir for travelers. It can be rolled up or folded and packed in a suitcase or backpack, and makes a unique and memorable gift for friends and family back home.
7. Fortuny Fabric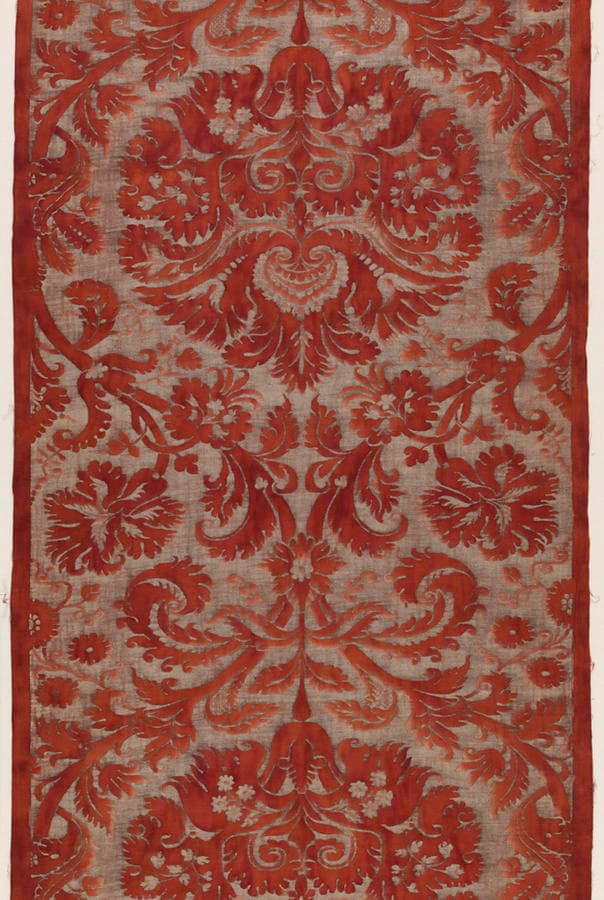 The luxurious Fortuny fabric, created by Mariano Fortuny, is a symbol of Venetian elegance.
Visit the Fortuny showroom to see this exquisite fabric and purchase items like pillows, clothing, and accessories.
Check out more info about the life and the museum of Mariano Fortuny here!
8. Venetian Wine
Venice and the surrounding region produce some of Italy's best wines. Do you know that the Valdobbiadene and the Prosecco are produced just a bunch of kilometers away from the city?
Visit a local wine shop or enoteca to sample and purchase bottles of authentic Venetian wine. And do not forget to do a bacaro tour to taste your favorite wines first!
9. Gondola Miniatures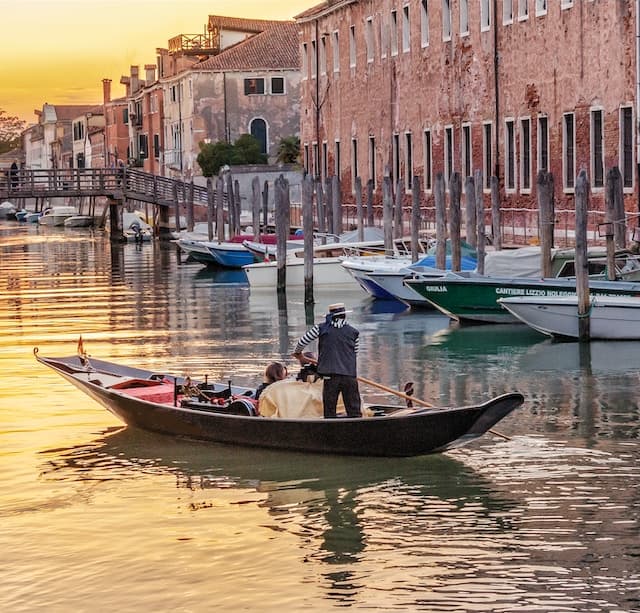 A miniature gondola makes for a charming memento.
These tiny wooden replicas can be found at souvenir shops and local artisan workshops.
10. Venetian Art
Venice is a city of art, and there's no better way to remember your visit than with a piece of local artwork.
Visit galleries, studios, and art markets to find unique paintings, prints, and sculptures created by Venetian artists.
11. Oarlocks
Oarlocks can make great souvenirs for several reasons.
Firstly, Venice is famous for its canals and gondolas, which are often rowed using oarlocks. As such, oarlocks can serve as a tangible reminder of the unique and iconic experience of riding in a gondola through the beautiful canals of Venice.
Secondly, oarlocks can have a distinctive and ornate design that reflects the artistic and cultural heritage of Venice. Some oarlocks may be decorated with intricate carvings or embellishments that represent the historical and artistic traditions of the city.
Finally, oarlocks can be a practical and functional souvenir that can be used in the home as a decorative item or as a unique and functional piece of hardware.
12. Bussolai
Bussolai are traditional Venetian butter cookies that can make great souvenirs!
Bussolai in fact are a local specialty that is unique to Venice, which makes them a great reminder of the city's culinary traditions and culture. They are made with simple ingredients, such as flour, sugar, butter, and eggs, but are often flavored with lemon zest or vanilla, which gives them a distinct and delicious taste.
They also have a long shelf life and can be enjoyed for several weeks after they are purchased, which makes them a practical souvenir as well as a delicious one!
Insider Tips from Locals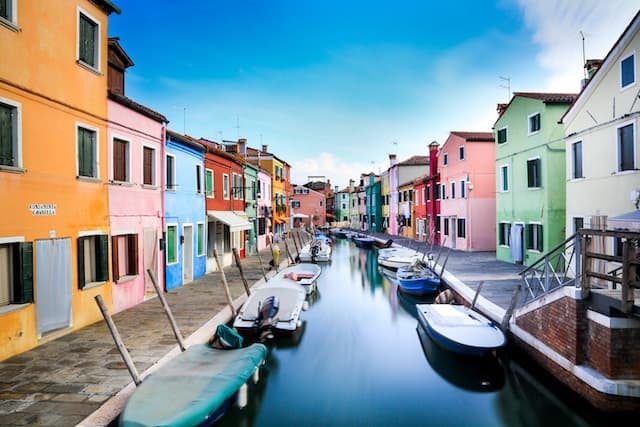 When shopping for souvenirs in Venice, keep these tips in mind:
1. Buy from local artisans and workshops to ensure you're supporting the local economy and getting authentic and traditional Venice souvenirs.
2. Look for the "Vetro Artistico Murano" trademark on glass items to ensure you're purchasing genuine Murano glass.
Venice is a city full of wonder, and there's no better way to remember your time here than with a unique, authentic souvenir.
So, go ahead and explore the winding streets, hidden shops, and fascinating history of Venice. And, as you find your perfect keepsake, know that you're taking a piece of the city's magic home with you.
Who knows what other secrets the City of Canals holds?