Ah, Venice! The mere mention of this enchanting city conjures up images of romantic gondola rides through winding canals, exquisite Venetian masks, and sumptuous Italian cuisine. But if you're planning to visit Venice in 2024, there's an important detail you need to know upfront – the entry fee.
Don't worry; we've got you covered. In this comprehensive insider's guide, we'll delve into everything you need to know about the Venice 2024 entry fee, from how to pay it to where to buy your ticket. So, put on your virtual gondolier hat, and let's navigate the waters of Venetian entry fees together!
What's new then? An entrance fee to enter the city of Venice was approved a few days ago. The planned fee is 5 euros from 2024. Find out all the details in the article.
Venice 2024 entry fee approved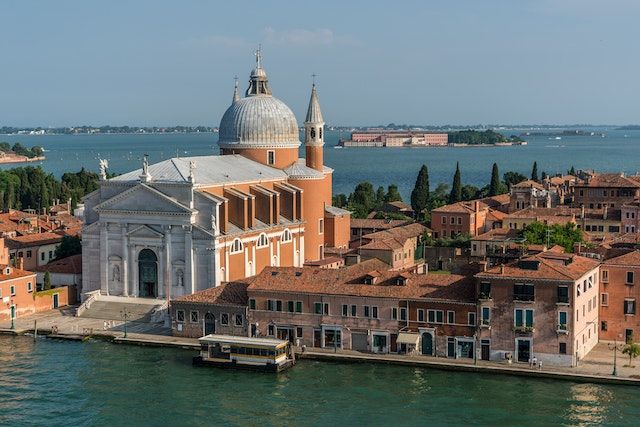 Starting from next year, anyone who wishes to visit Venice will have to pay an entry fee. This decision has been made by the city council, which has officially introduced the regulations governing this access contribution. The resolution will be presented to the city council for approval on September 12th.
From when will you start paying to enter Venice?
The primary, though not entirely hidden, objective is to discourage daily tourism during specific periods to prevent the city from becoming overwhelmed and unlivable for both visitors and residents. The trial run for 2024 will span approximately 30 days, to be determined in the coming weeks.
In general, it will focus on spring bridges and summer weekends. The mechanism, at least on paper, is relatively straightforward and includes exemptions for residents or workers in the municipality.
How much does the entrance fee for Venice cost?
The entrance ticket, initially set at 5 euros, will be required for every individual over the age of 14 entering the city for a daily visit.
Exemptions will apply to those staying in accommodation within the municipal area, Veneto residents, children under 14 years of age, individuals requiring medical care, participants in sports competitions, law enforcement on duty, spouses, cohabitants, relatives up to the third degree of residents in areas subject to the access contribution.
Even Venetians will face certain requirements: the resolution will clarify the mandatory booking procedures for certain exempted categories through a smart and telematic system.
In this case, they will not have to pay the contribution but will be obliged to make reservations through the designated portal.
The statements
"We position ourselves as pioneers on a global scale," says the tourism councillor, Simone Venturini, "aware of the urgency to find a new balance between the rights of those who live, study, or work in Venice and those who visit the city."
For Venice, it's a matter of survival. "Booking is not a tool for generating revenue (in fact, it will only cover system costs), but it will ensure residents a better quality of life and overnight tourists a more immersive experience. After a long and challenging journey, it's time to take concrete action, as we are accustomed to doing."
Hoteliers are satisfied with the decision. The tax is acceptable, they argue, as long as it does not burden those who reside in and spend money in Venice.
Marco Michielli, the president of Confturismo Veneto, makes this point clear: "as long as it is not imposed on resident tourists, those who stay in accommodation facilities, because they already pay the tourist tax. In fact, considering the income generated by the access contribution," he adds, "the tourist tax could be abolished."
Visit Venice now
Venice, a timeless city where ancient history gracefully melds with the shimmering waters of its canals, is a place where dreams become reality. As you wander through its labyrinthine streets, where every corner reveals a new enchantment, you'll find yourself transported to a world unlike any other.
The artistry of its architecture, the romance of its gondola rides, and the flavors of its exquisite cuisine are but a few of the treasures awaiting you.
Venice isn't just a destination; it's an experience that will leave you spellbound, longing to return and explore its secrets anew. Come, immerse yourself in the magic of Venice, where every visit promises a lifetime of cherished memories.