The number and nature of variables that make the answer to this question are so many, it might be silly to try listing them all. No one knows if you will feel like seven days where not enough or if three got you bored.
Perfection is such a subjective definition, the best person who can answer that question is yourself.
But there are also some very useful things to be said in order to fully understand what number of days might turn out to be perfect for you!
VENICE IS SMALL
After all, Venice is so small, one might think that a one-day trip is enough. Having the main attractions (namely Rialto and San Marco Square) just minutes from one another adds to the idea that an afternoon is all that is needed. And that is in fact precisely what many visitors do: spending just the least time possible in the main spots of the city thinking they have seen it all. They could not be more wrong.
If it is true that Venice is indeed small (the city center is around 4 km long), but it is also one of the richest cities in terms of arts, museums, and exhibitions. Gondolas will tour you around the canals of the city and under the romantic bridges, showing you a side of Venice, you have never imagined would exist.
How could you grasp and absorb such huge amount of art in just 24 hours? It is impossible, even considering the small size of the city. Trying to fit everything in would mean not only lose a lot of beautiful things to visit, museums, churches, towers and palaces, but it would mean to not fully appreciate the few things you would see in a hurry.
TAKE YOUR TIME
If you decide to stay two to three days, you'll be able to enjoy much more of what Venice has to offer to those who pay attention. Book your gondola ride that will show you a secret side of the side – the most romantic. Get lost in the immense Palazzo Ducale in San Marco Square, and if you want to see beauty of the whole lagoon, just take a waterbus, go to the Island of San Giorgio and take the elevator that will bring you to the top of the city. From there above, you'll realize really how much there is to see in Venice, and why it is one of the most beautiful cities in the world.
THE ISLANDS
Venice is not made up from just one one big island, but – as you might have understood – is an ecosystem of big and small islands sheltered in the Lagoon. Just near San Giorgio there is Giudecca, an artistic district full of locals who established interesting artistic centers and exhibitions.
In three days or so you will both appreciate the beauty of the center and realize there is simply too much more not to see. So why not stay another day or to and go seeing Murano, the island famous for the mastery of glass? Huge furnaces are homes to the finest artisans of this precious art, that each day meddle the pure sand and melt it to create incredible and unique pieces.
What about Burano, the colorful island of fishermen one hour from the center?
Or Lido, that in summer blooms and hosts movie starts from all over the world during the Mostra del Cinema and is home to many beaches in which venetians and tourists love to bath in. the list goes on and on.
AND MORE
After the main museums, the big squares, the beautiful and unique islands of the lagoon, there is still much more to see. Venice is a vibrant and ever-changing city – while remaining always the same for centuries.
Art exhibitions (biennale) bring the best artists, artisans and architects to the city, social events, conferences and public festivities (such as carnival) just add to the beauty of the experience.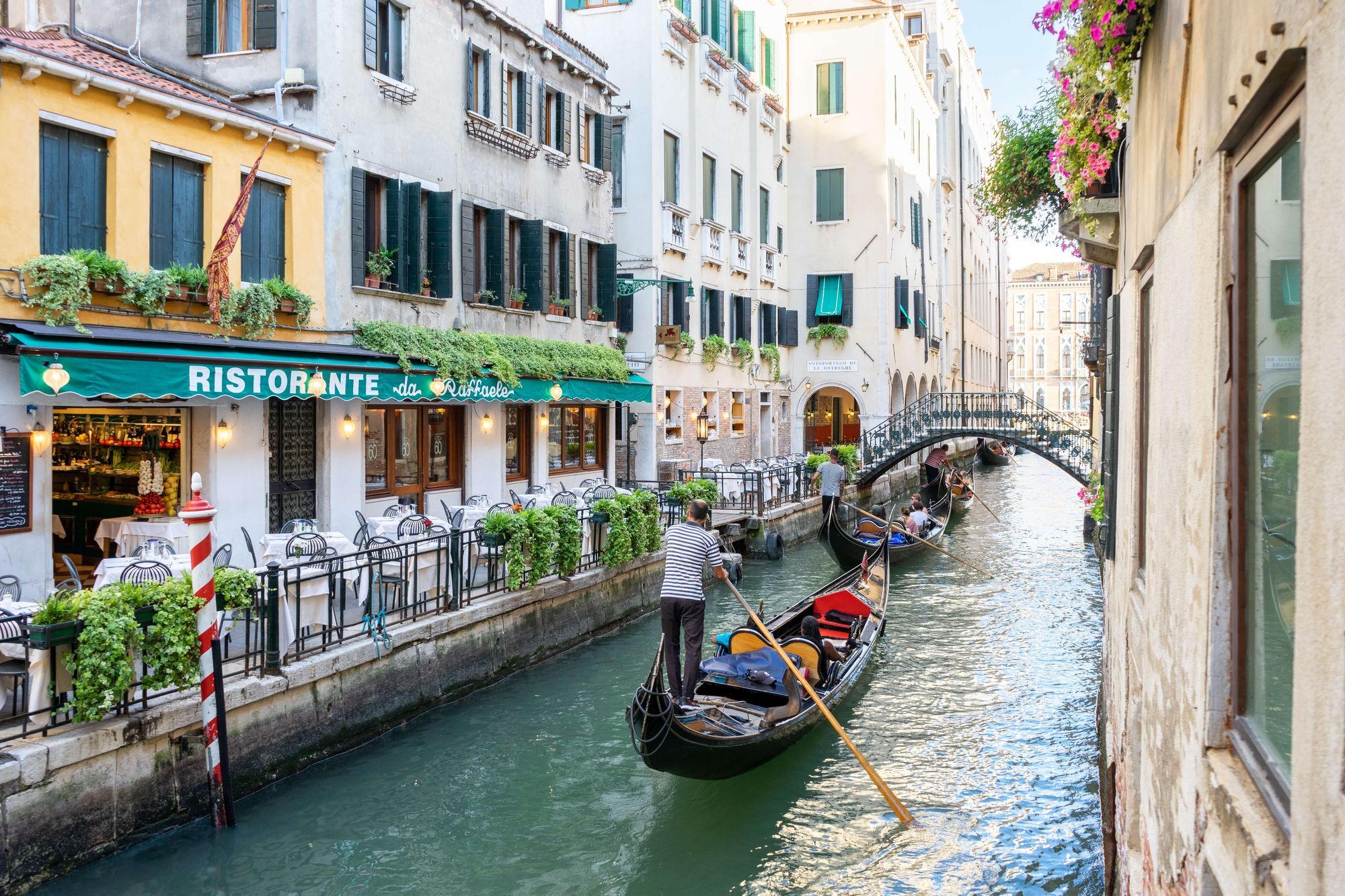 THE PERFECT EXPERIENCE
There might not be a fixed number of days to fully appreciate Venice, but we hope you enjoyed the suggestions! One day is not enough, three to four days could be a good deal. It is up to you to decide what you want to visit, just remember that you will always find something more, the more you look the more you'll find.
OUR TIPS
It is good to plan ahead and have in mind what you would like to see, but always leave some space for surprise and the unexpected. Also, try to understand what season best fits your expectations and your activities.
And finally, take your time to appreciate this beautiful city, there is really a lot to see and discover!