If you are looking for "free museums in November in Venice," you are in the right place.
In the heart of the wonderful city of Venice, the month of November 2023 offers a rich calendar of exhibitions and cultural initiatives that you cannot afford to miss.
From exhibitions by renowned painters to spectacular photographic displays and the opportunity to visit free museums in November in Venice, there is something for everyone who loves art and history.
In this article, we will guide you through some of the most extraordinary exhibitions taking place in the city during this period.
From an immersion in the visionary art of Chagall to a retrospective of Titian's early works, there is so much to discover and appreciate in Venice this November.
Get ready for an extraordinary journey through art and culture.
Free exhibitions and museums in Venice in November 2023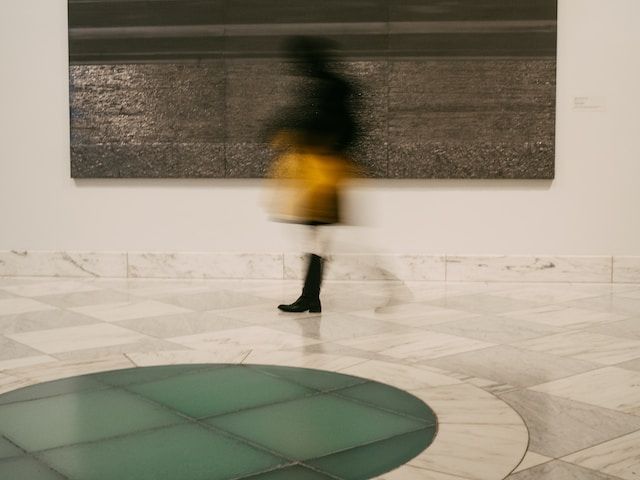 #DomenicalMuseo:
The return of #DomenicalMuseo, sponsored by the Ministry of Culture, allows free admission on the first Sunday of every month to various cultural venues of state interest.
On Nov. 5, 2023, you will have the opportunity to visit the Monumental Rooms of the Biblioteca Nazionale Marciana, the National Archaeological Museum and many other institutions, including the Gallerie dell'Accademia, the Museum of Oriental Art and the Ca' d'Oro, for free.
Rosalba Carriera:
Miniatures on Ivory: Until Jan. 9, 2024, at the Museum of the Venetian Eighteenth Century, you can see the exhibition "Rosalba Carriera: Miniatures on Ivory," which displays 36 valuable portraits made by the painter Rosalba Carriera (1673 - 1757).
These works were very popular in her time, but few have come down to us. In the exhibition, alongside the famous pastels, you will also find documents, drawings and prints from the Fondazione Musei Civici di Venezia and private collections.
Chagall:
The Color of Dreams: Until Feb. 13, 2024, you can visit the exhibition "Chagall: The Color of Dreams" organized by the Fondazione Musei Civici di Venezia and curated by Elisabetta Barisoni.
This exhibition explores Chagall's revolutionary art, emphasizing his dreamlike painting style and fantastic creativity.
Laura de Santillana: Beyond Matter:
Until Nov. 26, works by artist Laura de Santillana, renowned for her Murano tradition and glass art, will be on display at the Gallerie dell'Accademia. The exhibition, titled "Laura de Santillana: Beyond Matter," is curated by Rainald Franz and Michele Tavola.
Paolo Pellegrin:
The Horizon of Events: Paolo Pellegrin's exhibition "The Horizon of Events" is on view at Le Stanze della Fotografia until January 7, 2024.
This exhibition includes more than 300 photographs, including a never-before-seen reportage on Ukraine and other never-before-seen images, covering the period from 1995 to 2023. The exhibition is curated by Denis Curti and Annalisa D'Angelo, in collaboration with Magnum Photos.
Pino Settanni:
The Tarot: Also at Le Stanze della Fotografia in Venice, you can visit Pino Settanni's exhibition titled "The Tarot" until Nov. 26.
The exhibition features a run of 61 images, including the 22 Major Arcana, 16 figures of the Minor Arcana and a never-before-seen selection of backstage photos, featuring the photographer himself on set.
This exhibition is an unprecedented work as it is the first time tarot figures are portrayed with human likeness.
Venice Mapping Time:
Until Nov. 26, the exhibition "Ugo Carmeni: Venice Mapping Time," curated by Daniela Ferretti and Dario Dalla Lana, is on view at the Museum of Palazzo Grimani.
This exhibition offers a unique perspective on Venice's architectural surfaces and highlights how they interact with light through 67 photographic works.
This project stems from a documentation and mapping of the city's architectural surfaces carried out between October 2020 and March of this year.
Titian's beginnings:
Titian is universally recognized as an art genius, but his path to fame was marked by the presence of already famous painters whom he was able to surpass thanks to his extraordinary talent.
The exhibition "Titian 1508: At the Beginnings of a Luminous Career," running at the Gallerie dell'Accademia in Venice until Dec. 3, recounts the artist's birth through 17 autograph works by Titian, flanked by a dozen comparisons with works by contemporary artists such as Giorgione, Sebastiano del Piombo, Albrecht Dürer and Francesco Vecellio.
Free museums in november in Venice
Venice offers a feast for the eyes and soul with these unmissable exhibitions and cultural initiatives, including opportunities to visit free museums in November in Venice.
Artistic experience
This month, explore the art and history of this magical city, enriching your knowledge and appreciation of Venice's artistic heritage. Don't miss out on these extraordinary cultural and artistic experiences.