Fondamenta delle Zattere is one of the most appreciated places in Venice.
Everyone loves it. Tourists, but also students, workers and locals.
It's such a soothing and relaxing place that, even if it does not display so many monuments and points of interest, it is simply unmissable.
Let's find out why everyone loves the Fondamenta delle Zattere in Venice so much!
Fondamenta delle Zattere in Venice: the origin of the curious name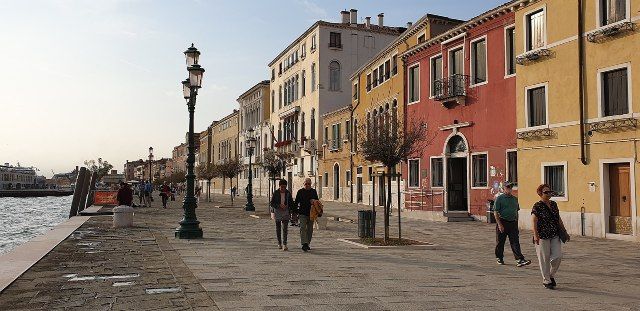 What does "zattere" mean? It means "rafts". So, it is like saying the "Promenade of the rafts". Anyhow, you will not see any rafts here. So where does this name come from?
In the past, carpenters used to send logs via rafts that were transported down rivers and arrived directly in the lagoon.
That's why this long promenade that faces the Giudecca canal is called this. It was the arrival point of many logs coming from the mountains and the plain.
Where the Fondamenta delle Zattere is located
This beautiful promenade is located in Dorsoduro district. It is very long and it connects the San Basilio area with Punta della Dogana.
Walking along Fondamenta delle Zattere you will have the opportunity to see the skyline of the Giudecca island. From here you could also see the famous Church del Redentore.
What to see along the Zattere promenade
The most interesting monuments are located close to the Punta della Dogana.
In fact, in this area you could see the Magazzini del Sale, which is often used as a location for local exhibitions. So close to the Magazzini there is the Santa Maria del Rosario church which is frequently called the Gesuati church.
If, while you are approaching the San Basilio area, you turn slightly right, you can also see the famous Squero di San Trovaso, one of the last surviving places in Venice where gondolas and other boats are made.
Why you should come here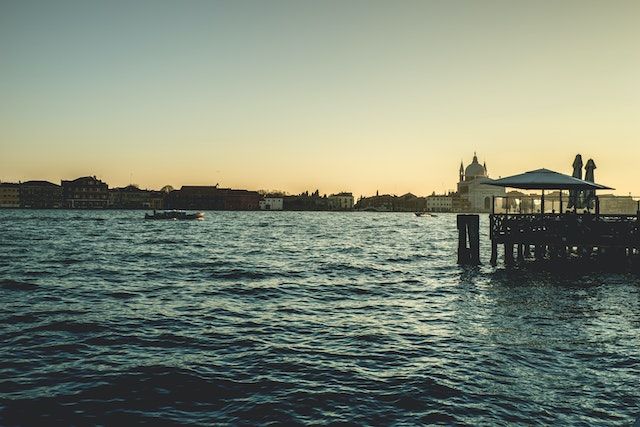 This is a great place to have a rest.
You can have a stop at a local restaurant, a bar, order something to drink or to eat (like the famous gelato da Nico), or you can simply walk and let your gaze indulge in the beauty of the waters in front of you.
When sunset approaches, choose the perfect spot and sit by the water. It's a moment you won't be able to forget.