Easter in Venice is a very special time of the year when the city comes alive with festivities and celebrations.
As one of the most enchanting cities in the world, Venice offers a unique and unforgettable experience for visitors during this religious holiday. From grand processions to delicious traditional treats, Venice is the perfect destination to celebrate Easter.
Here's a complete guide on the things to do and eat in Venice in Easter.
What to do and to eat in Venice, Italy, at Easter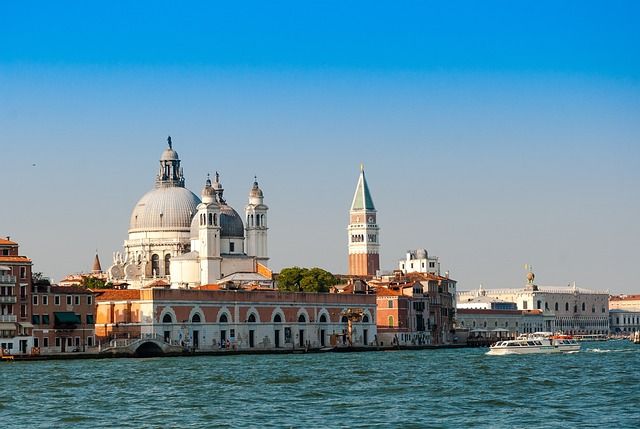 In Italian, this feast is called "Pasqua" and it is one of the most important feasts of the Catholic calendar.
Italians (not only Venetians) spend their time with their families and also friends might participate. We usually exchange sweets that are exclusively made for Easter, like the famous chocolate Easter eggs, but, occasionally, we also attend local processions and Masses.
However, each city has its own way to celebrate Easter. Let's see what to do and to eat in Venice during Easter holidays!
1. Attend the procession of the Via Crucis
Many cities and towns in Italy organized the procession that celebrates the Via Crucis on the Good Friday (which is not a public holiday in Italy).
It is usually organized by Saint Mark's Basilica and it takes place in the square of the same name.
So many people decide to attend this event so, whether you are Catholic or not, it can be a great opportunity to discover more about the local Easter traditions.
2. Attend the Holy Mass inside the Basilica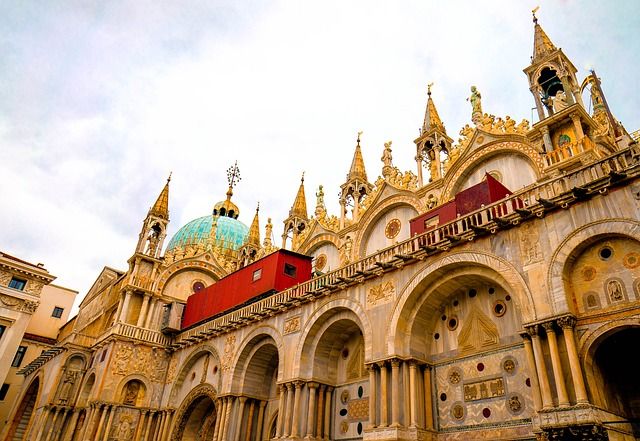 One of the most interesting things to do in Venice at Easter is certainly to attend the Holy Mass inside the Basilica.
Even if you are not Christian, in fact, the experience is totally worth doing. You'll be surrounded by gold and splendid mosaics while, at your front, you might be able to see the majestic Pala d'Oro.
It is just a touching experience, and then you will be able to start your celebrations outside the church!
3. At Easter, eat like a Venetian!
No visit to Venice during Easter is complete without indulging in traditional Italian cuisine.
Do not forget that Easter usually takes place at the beginning of Spring, when the weather is not so cold but not so warm either. For this reason, we like to eat warm dishes, accompanied by delicious cakes and sweets.
Some of the most popular Easter dishes include baby lamb chops, artichokes, and the world famous "risi e bisi", risotto with green beans.
We usually spend Easter at home or at a local restaurant, and we like to finish our lunch with the traditional Colomba di Pasqua, as dessert. It's a big and sweet bread that is shaped like a dove.
If you'd like to have an Easter lunch at a local restaurant, we are sure to book it in advance, because Venice could be very crowded at this time of the year.
4. Exchange traditional Easter eggs with your beloved ones
That's our favorite part of Easter.
This tradition comes from Eastern Asia, where the egg was the actual symbol of the resurrection of Jesus. Now, however, we experience this moment in the most joyful way and we like to exchange chocolate eggs besides any religious implication.
You will find that pastry shops and supermarkets display lots of eggs, of any shape, size and colors. You just have to select your favorite ones!
Tips to get the most out of your visit of Venice at Easter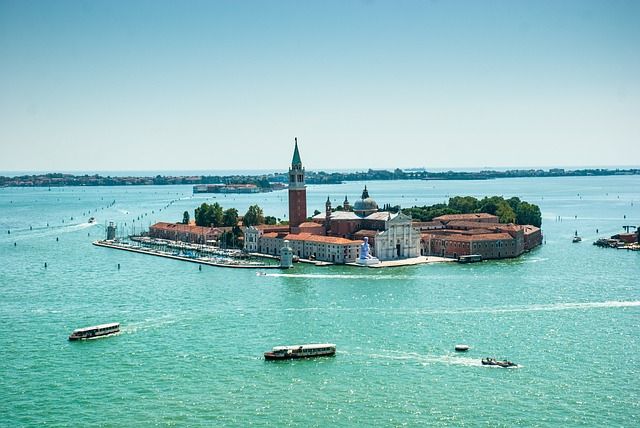 In case you are organizing your trip to Venice at Easter, there is something you might want to know in advance.
Shopping during Easter holidays
It might not be the best idea. Many shops, in fact, will be closed on Sunday and on the following day, since they are public holidays, observed everywhere in Italy.
However, you could be lucky and find out that your favorite shops are open during the long weekend! Just check online before going.
Easter is peak season in Venice
As you might have understood, Easter is the starting point of Venetian peak season.
It could be helpful for you to organize your favorite activities in advance. Book your entrances to museums, attractions and all your favorite activities and do not forget to book hotel rooms and restaurants, of course!
Respect the dress code if you want to attend religious events
Do not forget that if you do not cover your shoulders you cannot enter the religious places in Venice.
Be sure to wear a scarf or a jacket to cover your shoulders during the religious moments you want to attend.
What are you planning to do in Venice at Easter?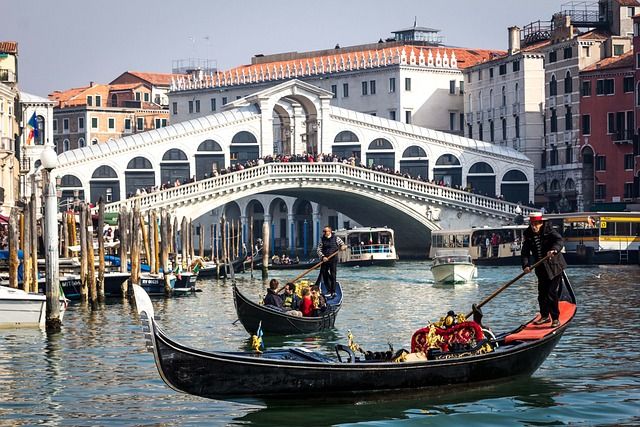 We would like you to have the most great experience in Venice during Easter celebrations.
Just pick up some of our listed activities and choose which one suits you best. Do not forget to book everything in advance and have fun!