The Church of San Giacomo di Rialto is a historic and beautiful church located in the heart of Venice.
It is located in the San Polo district, not far from the famous Rialto bridge, from which it takes part of its name.
It is said to be one of the oldest churches in Venice and it has indeed played an important role in the city's religious, cultural, and social life.
Let's explore more about the Church of San Giacomo di Rialto.
The Church of San Giacomo di Rialto: the history of the oldest church of Venice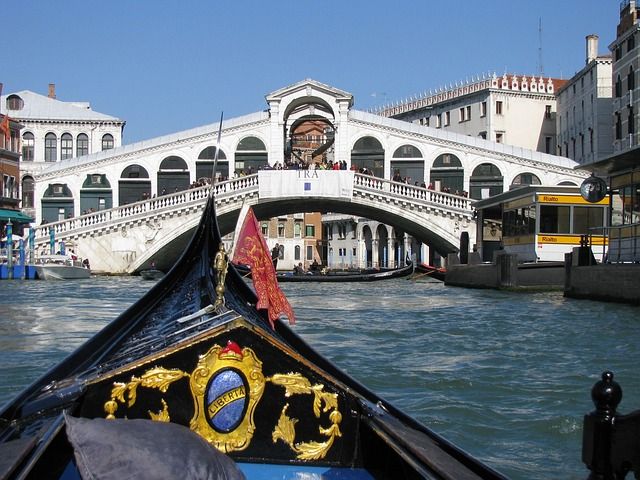 The Church is also called "San Giacometo" (little San Giacomo, in Venetian dialect) and it is considered the oldest church in Venice, consecrated in 421.
Legend has it that the church was built after a certain Candioto or Eutinopo, a carpenter, asked the Saint to put out a serious fire.
The citizens of the nearby city of Padua contributed to the building of the church, and Paduan was one of the bishops present at the consecration rite.
However, we have to tell you that the church is much later. The first certain mention of the church dates back to 1152.
In the 16th century it escaped the severe fire that devastated the adjacent commercial area, and in the 17th was restored: the floor was in fact raised to cope with high water.
How the Church of San Giacomo di Rialto looks like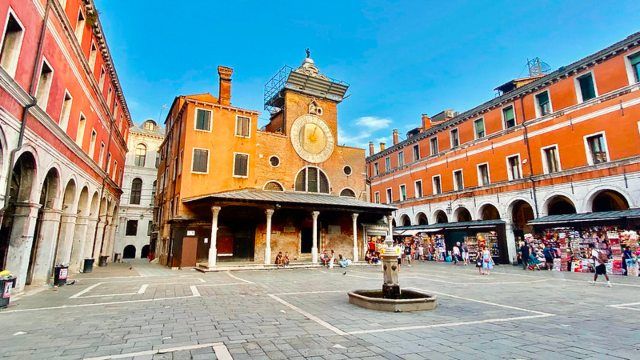 The small church of San Giacomo stands very close to the Rialto market and it has an outstanding element on its facade: in fact it has one of the few surviving examples of Venetian porticoes.
It is also interesting because of the bell tower and the large clock, which was indeed useful for the Rialto market.
The interior shows a central dome, later imitated in the Renaissance.
How to visit the Church: entrance and tickets
The church is open Monday to Saturday from 9 AM to 7 PM.
You can enter the church freely, without any entrance ticket.
Would you come here and visit one of the oldest churches of the city?
It is indeed one of the best experiences you can do in this lively area of the city!